SHOT Show 2018 New Products
What Magpul is bringing us!
Fifty Shades of FDE
Magpul has some new and interesting products, as well as upgrades to current lines. First thing that caught my attention was their Suppressor Cover, or as the rep called it, the Thermal Isolator.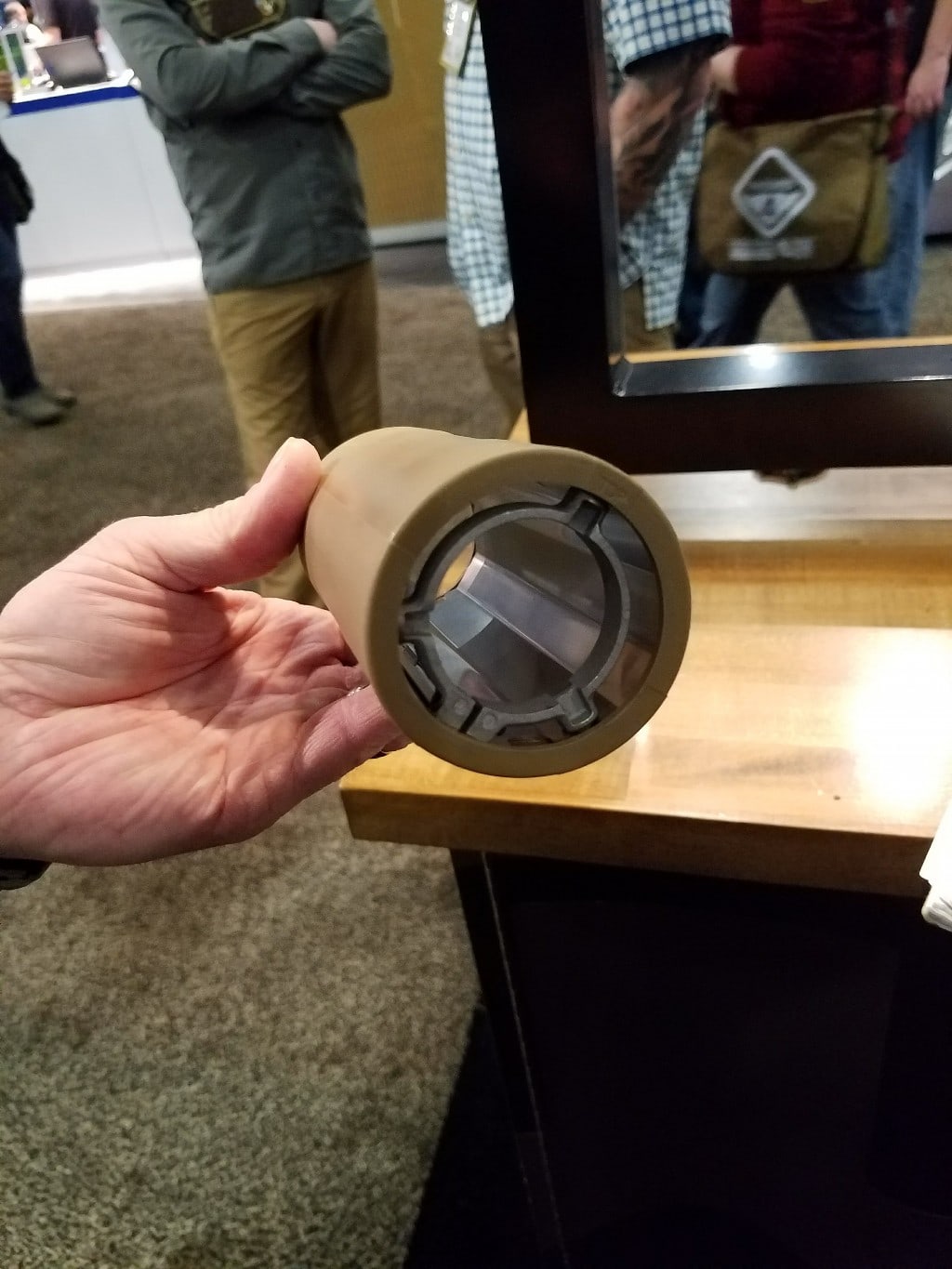 It was designed for the SureFire SOCOM RC2 Suppressor. The cover went through the SOCOM 8 Mag Destructive Test in which the can temperature got up to 1,300°F, while the cover had little to no temperature rise.
From up close you can see it has a polymer cover over an internal frame that attaches to the suppressor. It will fit suppressors that have a 1.5″ diameter and 5.5″ length. MSRP is $99.95.
Next up is the Pro 700 Chassis.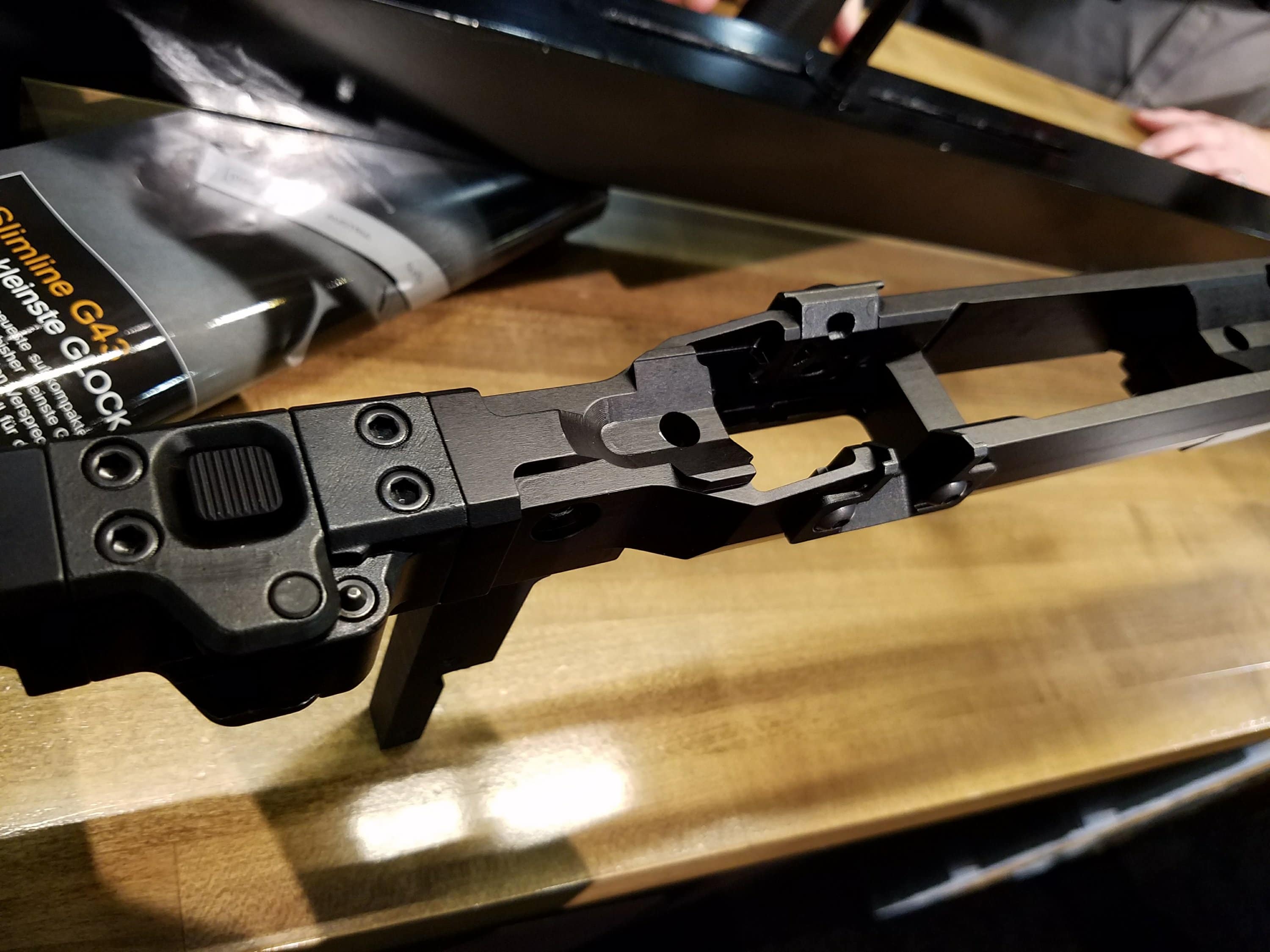 It is a true precision chassis that is fully adjustable. It can be set up for a right or left handed shooter by switching out a few screws. The stock can fold on either side as well. It weighs in at 5.4 pounds fully configured and is available now for short actions, and possibly long actions in the future. It has two versions, folding and fixed stock.
Magpul also is introducing a 27 round Glock GL9 mag. They didn't forget those who live behind enemy lines in 2A-unfriendly states, and added ten-round magazines for Glock 17 and 19 models.