Armageddon Gear has released the RailChanger kit. It's for use with their Pint Size Game Changer – which will make sense to you if you shoot PRS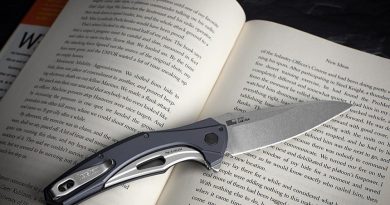 Kershaw Knives has kicked off the new knife year in proper pugilistic fashion: with the laudably named 7777 Bareknuckle. Grunts: pugilist.
Reports & Reviews
View All
This hybrid ASP tool combines an LED flashlight with a collapsible club.
The G26 is the "Danny Devito of Glock pistols," says Michael Goerlich, but the Glock 48 is Goldilocks. It's just right.