Reptilia TORCH flashlight mount
Reptilia has announced the availability of their TORCH M LOK flashlight mount, saying the weapon light mount was designed "…at the request of a European military customer who wanted the lowest profile, strongest M LOK light mount possible."
The Torch 3V/CR123 flashlight mount is available now in both left and right-hand variants and is evidently compatible with SureFire M300 Scout bezels and tail caps with other models (i.e. 6V/CR123, 18650, and 18350 versions) coming soon. It is available in black, FDE, and, for at least a little while, the "Tobacco" colorway. Tobacco looks close enough to FDE to ease accessorization for the sartorial minded but isn't so close that you can't look just a little different if that's your goal. Black is available via Reptilia Corp. Dealers; you hafta get your Tobacco directly from them at their website.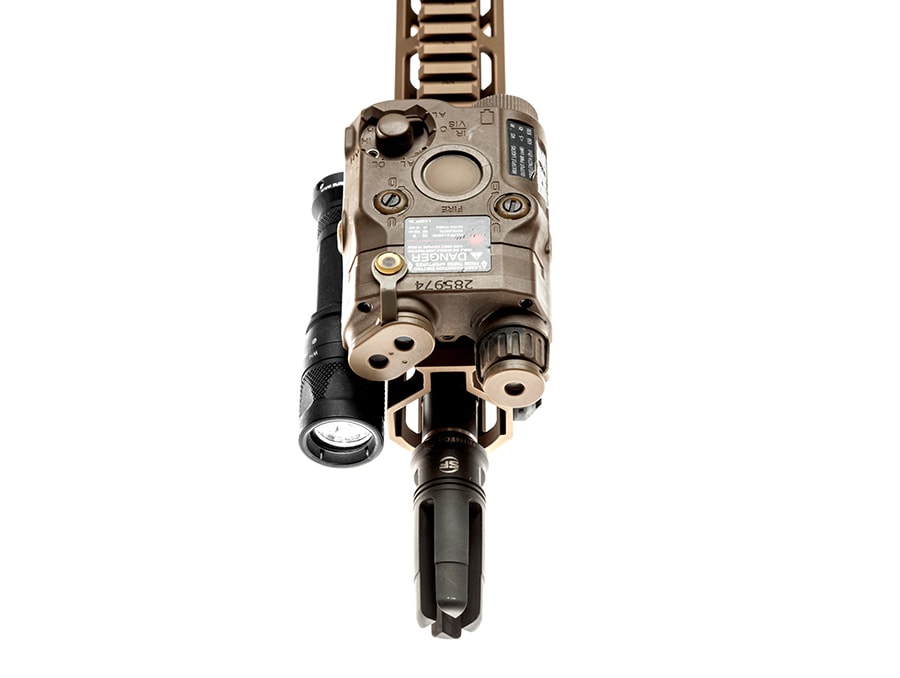 Product Specifications
Machined from Aircraft Grade Billet Aluminum
Milspec Type III Hardcoat Anodized Finish
Compatible with SureFire Scout Bezels and Tail Caps
Includes OEM Magpul M-LOK Mounting Hardware
Note their warning:
The TORCH 3V is immediately available in MIL-STD Type III, Class 2, hard anodize, black and flat dark earth, and contract over-run Tobacco (in very limited numbers – once they are gone they are gone).
Once you have your TORCH (and even if you just stick what you're already using) get some help setting up your weapon light.
Buy your blasters, blaster parts, and ammunition at dealer cost.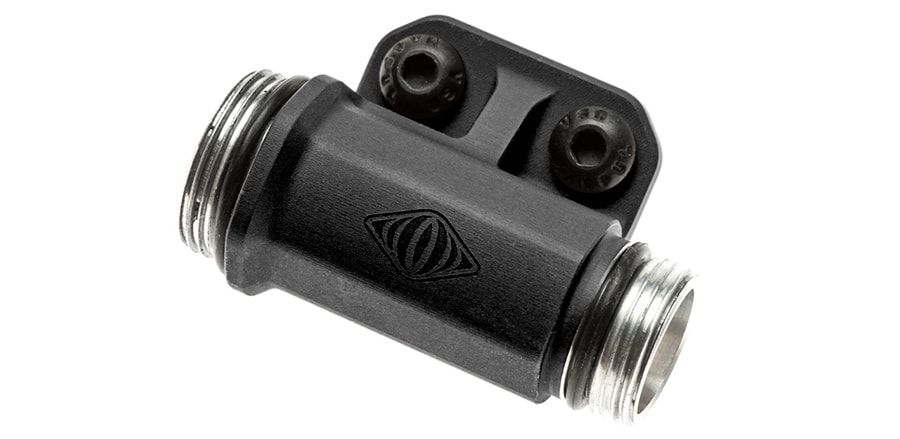 Reptilia Corp describes itself as an "…American design and manufacturing company founded with the mission of developing product solutions for those fighting for our freedom. All of their products are made in the USA. CAGE:83XN0.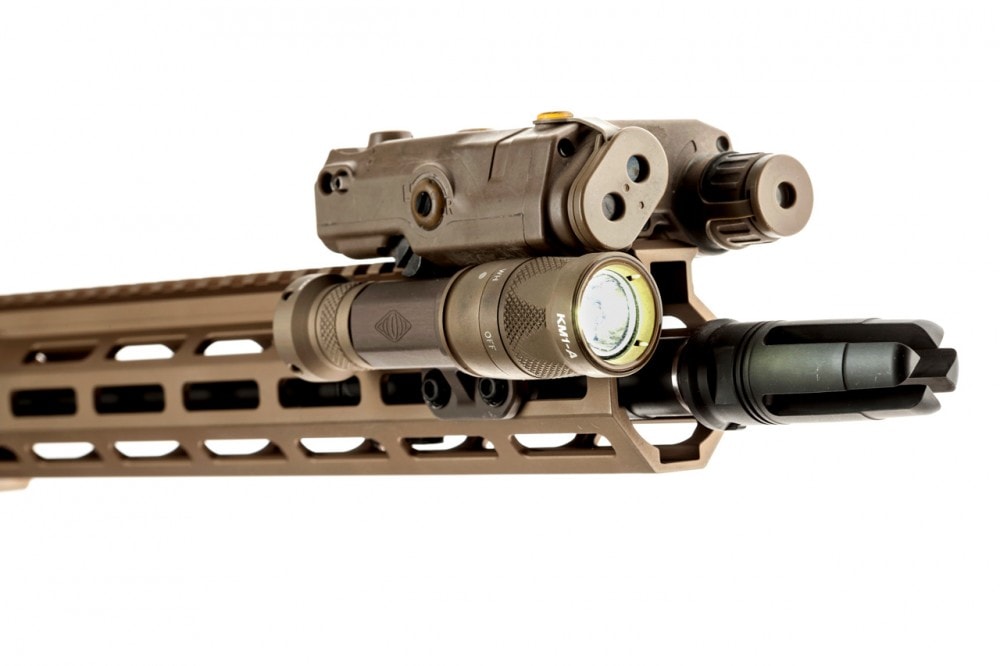 "Regardless of if the product truly is intended for combat, or simply for a weekend on the range, our philosophy is the same: Design high-quality products that are effective, intuitive, simple, and fairly priced. That's it – no hype, no spin." Reptilia Corp.
---
You may be interested to read about the folks who designed the M Lock system. Get yer learnin' on and check out all of the Magpul products and reviews on Breach-Bang-Clear.