Victory First V43 | a Glock 43 EDC Upgrade
Join us at Nancy's Squat & Gobble! (It's our double dog secret, members-only discussion group.)

Victory First recently announced the release of their V43 barrel-slide combo. The combination is effectively a Glock 43 upgrade, providing a longer slide (with attendant advantages) and a match grade barrel. This is intended to maintain the weapon's slim profile while increasing accuracy, improving ammunition performance by dint of greater velocity, and perhaps most importantly making the weapon more comfortable without sacrificing concealability – thus making it more likely people will carry it.
The V43 will make its public in-person debut at the 2019 NSSF SHOT Show next week in Vegas.
VF's release describes the V43 as a "…custom-designed and -manufactured slide for a stock Glock model 43. The concept that began in 2017 is nearing the final stages of testing, and Victory First is shooting for full-rate production and shipping to begin in the 1st quarter of 2019. [The V43 consists of]  a direct drop-on slide that is precision machined from 17-4PH Stainless steel that is fitted with OEM Glock components and a match Victory Barrel. The slide is 6.89in. in length and the standard barrel will measure 4.33in. Threaded barrels in industry standard thread pitch will also be available."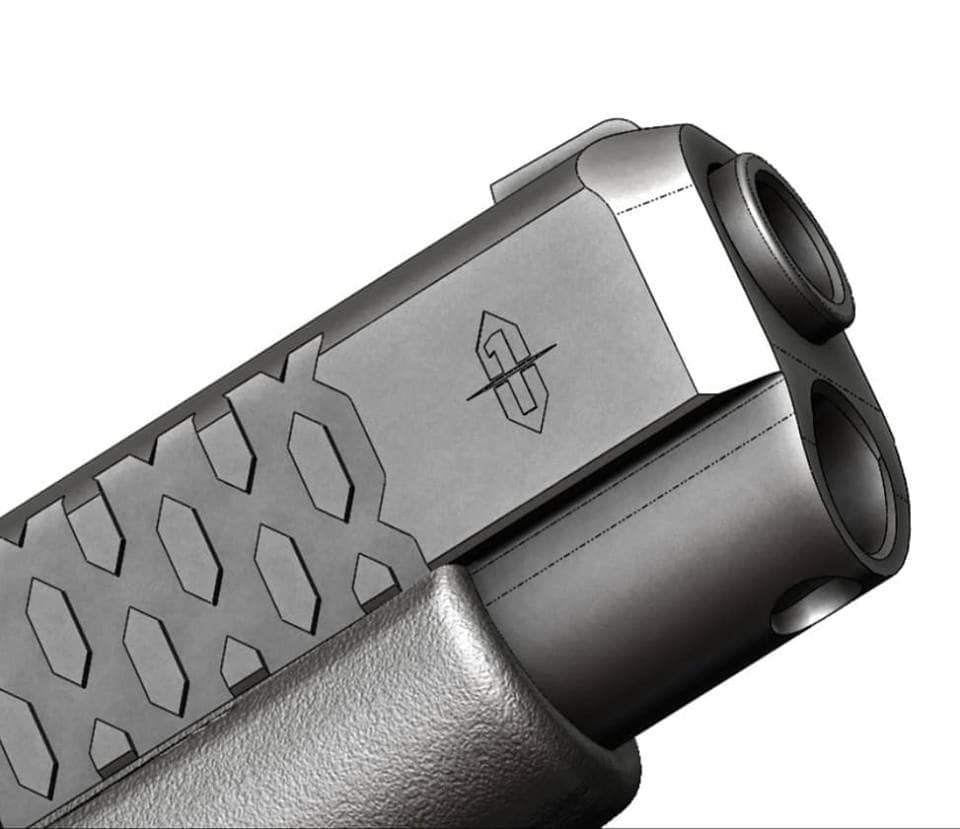 Matt Jacques, founder and owner of Victory First, occasional Breach-Bang-Clear contributor (and friend of many B-B-C Minions) explains.
"The intent of the project was to simply lengthen the slide and barrel to increase the comfort for concealment, specifically when carrying the gun in the appendix region (AIWB). I spend a ton of time with folks discussing why short sight radius guns are so uncomfortable when carrying AIWB. I refer to it as the Lego Principle. Stepping on a Lego wouldn't hurt if it was the size of your cell phone; short guns hurt because they pinch at your waist. So, we've stretched the slide and produced a match barrel to optimize the Glock Model 43."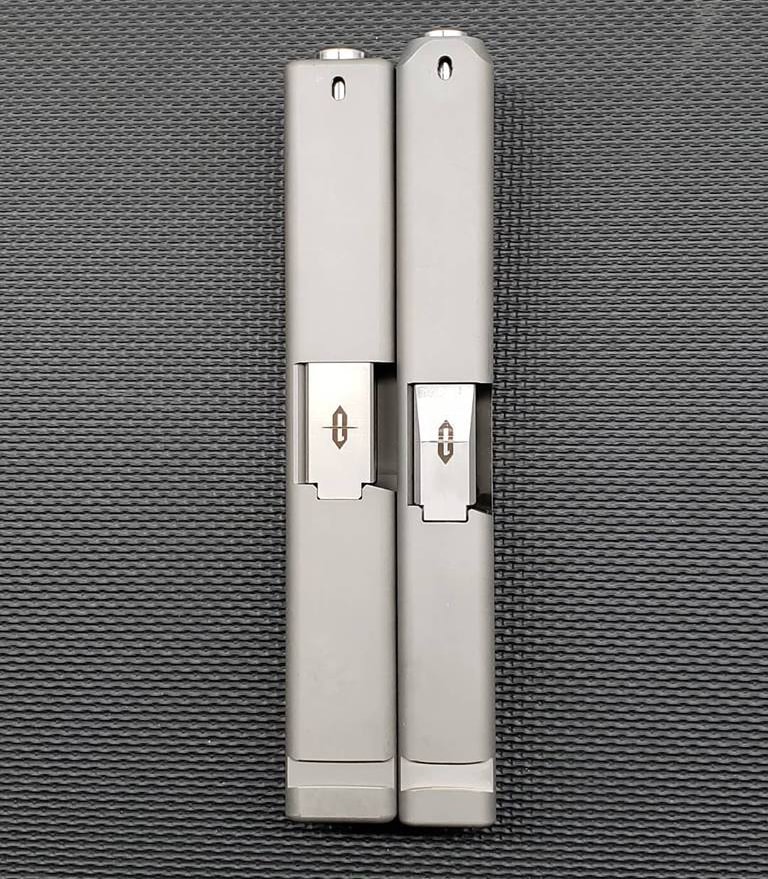 "This configuration keeps the frame slim, but gives it a G19-ish sized slide and barrel combo. This will alleviate discomfort felt by folks who love the slim profile of the Model 43 but found it unpleasant to carry. There is the additional benefit of lengthened sight radius and increased barrel length, both of which improve accuracy and performance. We have prototype samples of slides for direct mounting various red dot optics, so yes, we'll be offering those as well."
Make plans to see the new Victory First V43 at SHOT Show in booth #20066.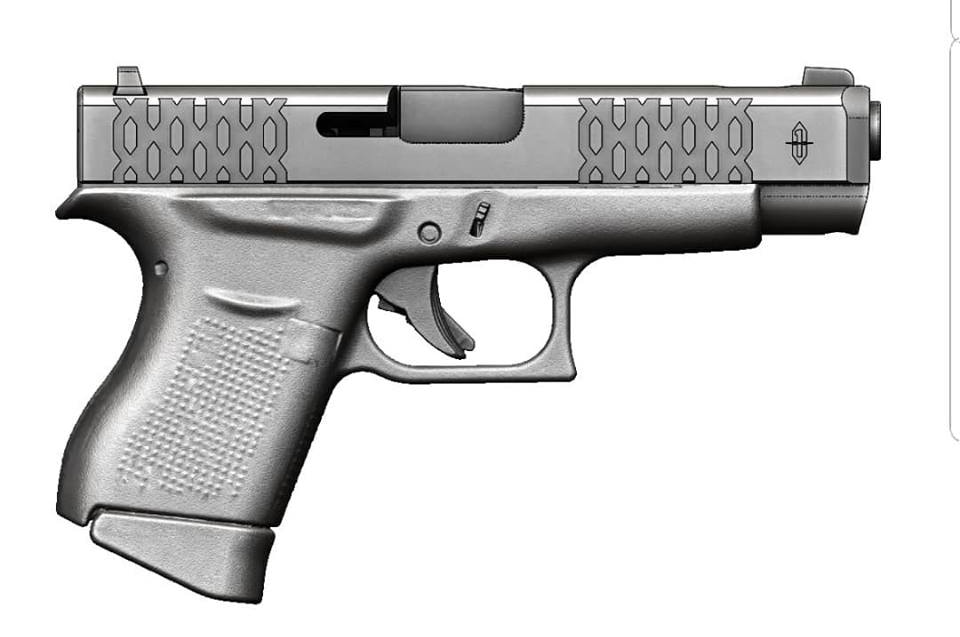 Remember – Victory First has declared for House Morningwood. They're a part of the tactical buyers club (tacticalbuyersclub.com): that means you have access to special pricing and special training opportunities…if you're one of the clever folks who back us on Patreon!

Why come to visit our double secret closed and private discussion group? Because of the Morningwood Bazaar and the conversation, obviously. 

Disclaimer: We are not endorsing Nancy's Squat & Gobble, nor do the opinions therein reflect those of the entire Breach-Bang-Clear staff. That said, while Nancy's is indeed a shady place, only a few people have actually gotten food poisoning there, and most of the girls have all their teeth. The one-legged bartender really does make a mean Old Fashioned, and if you ask nicely she'll even do it with burnt rosemary smoke.
Take heed! We have advertisers, sponsors, and affiliate relationships with some of the companies you will be reading about (particularly, but not limited to, archival posts). If you purchase one of those items, we will get a small commission from the sale at no additional cost to you. A lot of work goes into Breach-Bang-Clear; by making your purchase through one of our portals you'll be supporting our work. This will help us buy beer, bullets, and barbecue, and we won't have to put pop-up ads and other such stupid shit into our articles to pay our expenses.