James Price, Death Valley Magazine and Asians Who Can Drive
Apparently this Asian can drive. He can shoot too. Ask anyone who attended his Mobile Scout course (see more on that in a future issue of RECOIL). Note: don't get butt hurt about the "Asian can drive" thing. We make fun of ourselves and all our friends, so we reserve the right to make fun of everybody else. Especially James, cuz he's a good sumbitch with great taste in women and action figure friends. Now read Merrill's interview with him.
James Price, Death Valley Magazine and Pipe Hitters who Help
A while back I had a conversation with James Price, of Death Valley Magazine fame. One of his side projects, when he isn't shuffling around warzones (like a more debonair  Bob Denard), is DVM HAST (Humanitarian Aid & Security Team, formerly DVM DART). As the name suggests, it's all about helping people. Though DVM HAST just completed their second mission in Kurdistan, this conversation took place right after James came back from his first trip.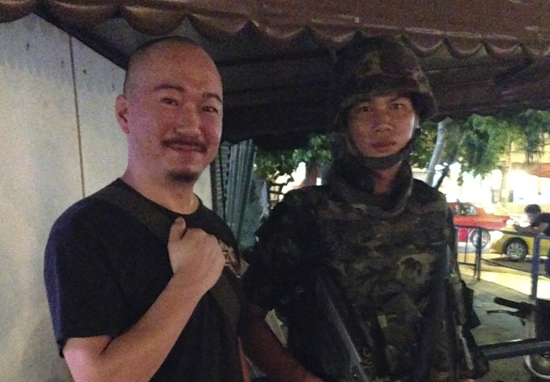 James and I got to spend a few minutes talking about it. After several minutes cajoling about incredibad gear we've both been subjected to, we got down to the serious business of DVM HAST.
Dave Merrill [DM]: Tell me how it started, the whole thing.
James Price [JP]: I've worked with aid groups before in the past, just as a volunteer mostly in Indonesia. I decided that once I stopped contracting I could take my unique skills and apply them. Working in the civilian sector as a contractor, you learn to work without a big support system and how to operate independently. I thought that would be good for aid groups so I formed HAST. We responded to a typhoon in the Philippines last year. We kinda used a Special Forces technique of sending in a small team, sourcing locally, utilizing local nationals, and go in and complete the mission without having to deal with an upper command structure. An issue I ran into when I volunteered with other groups, they usually had people stateside trying to tell them every single thing they had to do without complete information. You know—REMF's. So we formed it so a team could go in, be autonomous, and sourced locally. No matter how bad a disaster is if you have money you can get the supplies that you need for distribution. At least in my experience, the key to any mission success is working with local nationals. They have the local knowledge and connections and all that. So I combined all those different aspects into one for that first DVM HAST pilot mission in the Philippines. It was a very successful mission and we did a lot of good for a relatively small amount of money.
Of course, stuff with ISIS pops up going in and around Irbil. I lived in Irbil for two years. I ran missions as a security contractor and we used Irbil as our base of operations for all around Iraq. I knew the area, had connections there.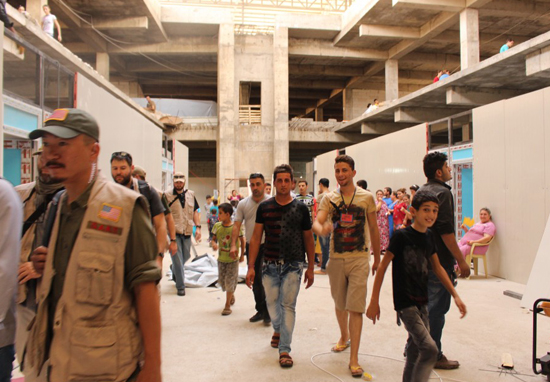 DM: And you're invested in the people there too.
JP: Absolutely. I really like the Kurds. They didn't really have that xenophobic attitude towards other people or other religions. They've been kicked around by Saddam so they're really not about letting other people get kicked around either. So they were going out helping people of other religions.
 That's something that will not happen anywhere else in the Muslim world.
One of my buddies is a lieutenant in the Peshmerga and he told me, 'Hey, I'm glad your team got to see this, to show what a real Muslim will do. Help people regardless of their religion.' It's not about what religion someone is to them, it's about the people. It's a bad situation all around [with ISIS] and I figured, I know the area, I know the people and let's do something.
Where do you buy your guns?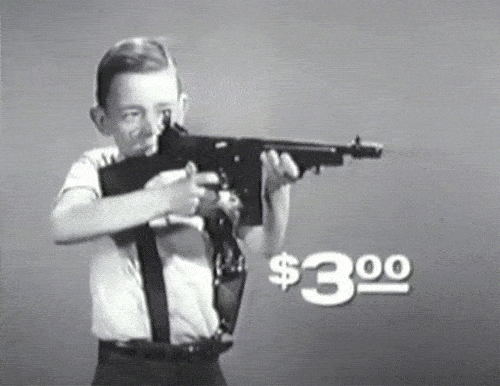 Big Daddy Unlimited – 120k firearms related products at direct dealer pricing.
We partnered up with La Cima World Missions. They have a lot of fundraising experience that I don't have so that helped out tremendously. I recruited guys, many of which you met before. We have David Hale, an ER nurse in Chicago who has also done aid missions before. A couple of other guys that I know and have trained also. I put together a great team. La Cima did the fundraising and put together around $42,000 for us. I went in first as an advanced party, hooked up with my local contacts, sourced the equipment we need, food, water, medical supplies, clothing, thing like that we needed. So when the team got off the plane they literally could get right to work.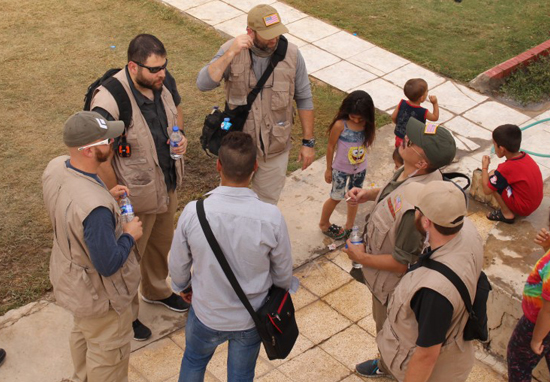 DM: You were there for ten days, right?
JP: The team was there for ten days. I was there for nineteen days. Five days before and four days after. Setup things and then to wrap everything up.
DM: Overall, what was the highlight of your mission?
JP: Just being able to help people. Using the money wisely. We accomplished a ton. The biggest highlight was through a friend of mine I was connected to a children's hospital. Through a partnership with them, we were able to provide medical care and pediatric physicians. David Hale and myself, along with others in the team, provided mobile pediatric hospitals. We could go and set up almost instantly inside a school or a camp, and in one case a parking garage. The team would go in and put it all up. Hale would perform a triage on all of the sick children. He put them into categories of immediate need and basic need. The doctors would come in and be able to provide aid. The biggest issue is that before, some doctors from the hospitals would go to the camps independently but they didn't have money for medication or anything other than basic treatment. What we were able to do was provide that medicine. That was definitely what I'm most proud of. We were able to set up five different camps in ten days.
DM: What was your largest security concern?
JP: Part of my advance work was doing security surveys. Our biggest concern was actually not ISIS coming in. They got within 20 miles of the city but if ISIS were to take over the town we'd have enough advance noticed to get out of there. The largest threat was us being targeted by terrorists because we are American. There are other fringe groups there but they aren't that active. They could take advantage of the situation.
DM: Because you're obviously American or at least foreign.
JP: We're obviously foreign, wearing American flags all over. I wanted to show people all over the world that America, at least the people, wanted to help, that we actually do care. VBIEDs and bomb vests, stuff like that was a concern. We had two guys primarily doing security. They were instructed in spotting terrorists that were very experienced. We had local nationals assisting them to address any local warning signs.
The second concern is that we were in a major third world city. Simple things you worry about in any city like that. Getting mugged or robbed. Everyone knows that all the aid teams were carrying large amounts of cash. All of our accommodations were vetted. The criminal element is always there.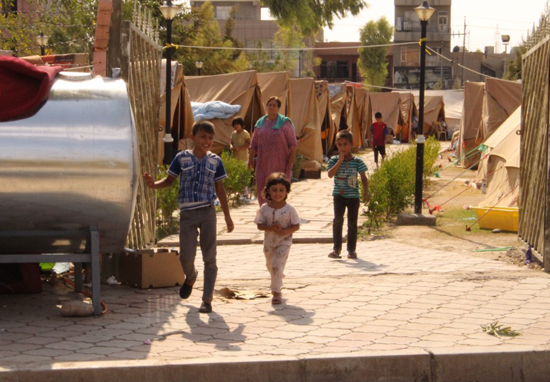 DM: So what makes DVM HAST different?
JP: We've always said, 'We're not your grandmother's aid organization'. The main thing we specialize in is gong into places where other aid organizations won't go because they consider it too dangerous. US Aid was gone, they left their building. The idea behind HAST is that we go in where no one else will go in. Pick a small area and give them aid until larger organizations can come in with more ass and supplies. We're the SWAT team of aid groups. Bombard the area with aid. We're the guys who run on the beachhead screaming, with food and medical supplies.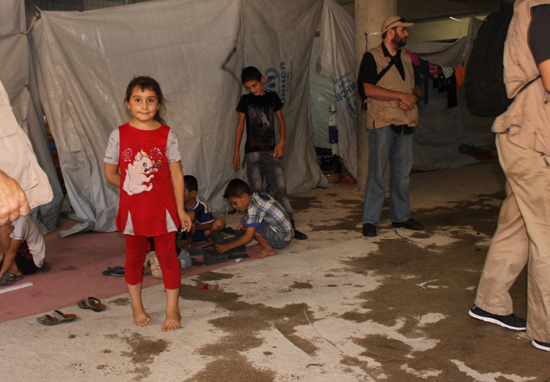 DM: When are you heading back?
JP: We're going back in December. We won't publish any specific dates or photos until the team has already left, for obvious reasons. The fundraising for that is starting shortly. We saw a lot of dental issues and we're bringing in a dental medical team from La Cima. Any medical issue you have is a thousand times worse in a refugee camp. Sure, toothpaste costs maybe $.25 but when you have nothing left, you can't afford it. So we're going to bring in a dental team, all state of the art equipment, in a mobile format.
One thing many don't know is that it gets cold in Kurdistan. Cold enough that snow stays on the ground. The other big aid groups will end up bringing these kerosene heaters, which is the most common. They are fire traps. They've always had fires, whole families have been killed. They're going to get the heaters but they aren't thinking about fire extinguishers. We're going to get them and teach them how to use them. Set up fire captains and give them training. We're always trying to think outside the box and think of things that other aid organizations don't.
DM: How can people contribute to DVM HAST?
JP: You can go to Deathvalleymag.com/dart/ and donate there. A lot of companies in the firearms industry have been helping out too. US Palm, Combat SWAG, Bud's Gun Shop all donated. Jim Fuller [of Rifle Dynamics] even auctioned off a rifle for the mission. It's all been great and every bit helps.
————
For the mission report and photo essay from this first trip, visit this page here. Well over 100 photos on the site so if you're on a 2400 baud modem, fair warning.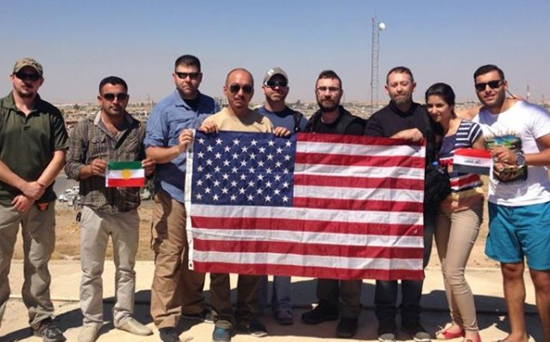 ⚠️ Some hyperlinks in this article may contain affiliate links. If you use them to make a purchase, we will receive a small commission at no additional cost to you. It's just one way to Back the Bang. #backthebang