The recent outrage expressed by Mizzou students after the diversion of national attention to the Paris terrorist attacks (because, you know, their problems are a lot worse than several score people murdered by Islamists) made this video from Conceptional Media seem particularly apropos. What do you think? There's some hyperbole here, but have the ranks of academia gotten this bad? Are the college kids now this clueless? If so, as much as that makes us want to punch them in the throat, what does that say about those of us rearing such solipsistic spawn? (Yeah, we used solipsistic twice in one week, deal with it.) Or is this a case once again of us preaching to the choir and the congregation while the vast majority of society carries us blissfully along on their self-righteous social justice loving shoulders into the collapse of the American way?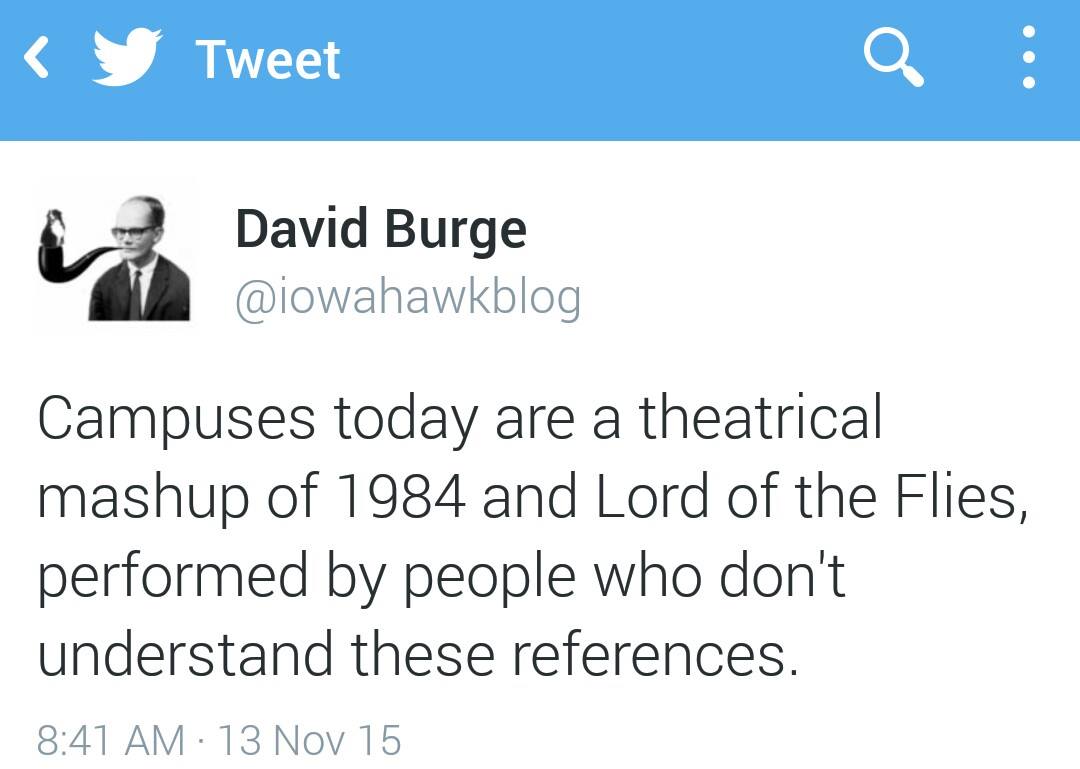 Mad Duo, Breach-Bang& CLEAR!
Comms Plan
Primary: Subscribe to our newsletter here, get the RSS feed and support us on Patreon right here.
Alternate: Join us on Facebook here or check us out on Instagram here.
Contingency: Exercise your inner perv with us on Tumblr here, follow us on Twitter here or connect on Google + here.
Emergency: Activate firefly, deploy green (or brown) star cluster, get your wank sock out of your ruck and stand by 'til we come get you.