We'll share this short piece with you, in remembrance of that terrible day and everything it wrought. Mad Duo
Today We Remember
Chris Hernandez
Late night on 9/10/01, I came home on leave from my UN police assignment in Kosovo. Early morning on 9/11/01, I watched the towers burn and fall. I had just been discharged from the National Guard a month earlier. That was one of the lowest, most horrible feelings of my life; we were at war, but I wasn't a soldier anymore. I was back in the Guard weeks later.
9/11 was a defining moment. Few of us were anywhere near Ground Zero; we couldn't rush to the scene and save lives, but we could rush to the enemy and take lives. Efforts to find, fix and destroy that enemy became our Ground Zero, our center of gravity, our entire purpose. We trained, deployed, fought, came home, retrained, and went back. We judged our worth by our ability to destroy the enemy and keep fellow soldiers alive. We won spectacular tactical victories and suffered gut wrenching losses, collectively killed thousands of jihadists but watched the strategic tide turn against us.
What did we accomplish? Our Iraq misadventure was, or so we're told, a mistake. Afghanistan feels like a lost cause. So was my and my generation's collective post-9/11 patriotism and call to action a waste?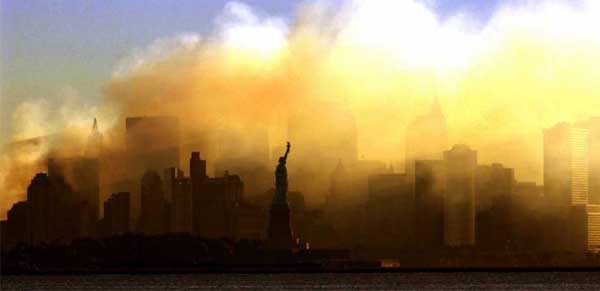 No, it wasn't. While the rest of the nation mourned, complained about terrorism's resulting inconveniences, rattled in terrified paralysis, or even justified the slaughter of our own innocents, we picked up a rifle and did something. That something wasn't perfect, and didn't produce a perfect result. But it was noble and courageous.
Most of us who did that something will always look back on it with solemn pride. Nearly all of us will miss who we were when we stood with our brothers and sisters, and fought back against the ideological allies of the 9/11 attackers.
They attacked us. We attacked back. To my dying day, I'll rail against the countless errors and fumbles we committed during our fourteen-year counterattack for 9/11. But I'll never lose the pride that goes with having done something. We didn't just talk about 9/11. We didn't say "someone has to do something" about 9/11. We volunteered to do it ourselves. That decision shaped us in a way unlike any other.
Today we mourn the innocent victims lost, and honor the brave men and women who sacrificed their lives to save others. And we who stepped up to fight back should honor our dead, embrace those struggling to recover from war, and hold our heads high. Because we didn't just shake our fists in enraged impotence after 9/11. We did something.
Today is Patriot's Day. Never forget. Never forgive.
-CH

Mad Duo, Breach-Bang& CLEAR!
Comms Plan
Primary: Subscribe to our newsletter here or get the RSS feed.
Alternate: Join us on Facebook here or check us out on Instagram here.
Contingency: Exercise your inner perv with us on Tumblr here, follow us on Twitter here or connect on Google + here.
Emergency: Activate firefly, deploy green (or brown) star cluster, get your wank sock out of your ruck and stand by 'til we come get you.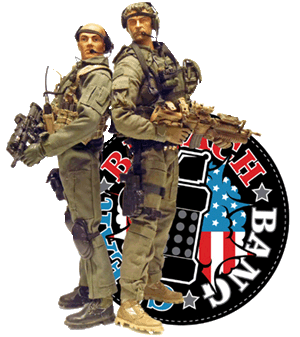 Chris Hernandez Mad Duo Chris (seen here on patrol in Afghanistan) may just be the crustiest member of the eeeee-LIGHT writin' team here at Breach-Bang-Clear. He is a veteran of both the Marine Corps and the Army National Guard who served in Iraq and Afghanistan. He is also a veteran police officer of two decades who spent a long (and eye-opening) deployment as part of a UN police mission in Kosovo. He is the author of White Flags & Dropped Rifles – the Real Truth About Working With the French Army and The Military Within the Military as well as the modern military fiction novels Line in the Valley and Proof of Our Resolve. When he isn't groaning about a change in the weather and snacking on Osteo Bi-Flex he writes on his own blog, Iron Mike Magazine, Kit Up! and Under the Radar. You can find his author page here on Tactical 16.