Presidential or Prejudicial? POTUS Remarks in Dallas
Today's post was brought to you by Joint Task Force Awesome.

Lead photo – a screenshot as Chief David Brown greeting President Obama. Chief Brown has shown remarkable leadership and aplomb during these last few days.
Presidential or prejudicial? POTUS Remarks in Dallas
David Reeder
The memorial service for five murdered police officers was very hard to watch. Truth be told, some of our Minions started it, then — and this is terrible, we know — turned away. Others sat through it out of respect, tough as it was. Afterward, much of the discussion centered on remarks made by President Barack Obama. Some of those remarks were spot on, and had they been delivered as part of a message of commiseration would have been, well, presidential. In their totality, however, they were interpreted by many as crass exploitation of what ought to have been a solemn event honoring and eulogizing murdered policemen, made for blatant political, even anti law enforcement, ends.
Watch the videos below. We're interested to hear what you think.
So. This seems reasonable:
Well put. Hard to argue with.
Unfortunately, then there's this — an eloquently phrased, well delivered few minutes on racism almost universally received by LEOs and LEO supporters as a grossly inappropriate arrogation of what was to have been a memorial service for the murdered officers. Some argue his comments were out of line. Some argue they were spot on, but delivered at entirely the wrong time in what is obviously not the right place.
Is this presidential, prejudicial, a moment of terrible judgement or just hubris?
Now, let's show some contrast. Some point to this statement by former POTUS George W. Bush as an excellent example of the sort of message President Obama should have delivered. Others, in large part (as best we can tell) people who never cared for him in the first place, have described it as the pretty and timely delivery of platitudes.
As with virtually any topic, the contributors here at Breach-Bang-Clear have a variety of opinions on the matter, so I won't pass unilateral judgement. I will say this: regardless of what President Obama intended, the decision to include those elements of his speech, however accurate, were taken very, very badly by many people where there and even more of those watching. I find it difficult to believe they were of any of any comfort to the families and friends of the murdered officers. I am certain they've further added to antipathy between what have become two tribes in a cultural conflict. There's a time and a place for things; but as I see it, this was a blatant exploitation of a massive captive audience. It was tasteless, unseemly and entirely unworthy of the Office of President of the United States.
As POTUS, other political figures, and celebrities continue to pass public judgement on police-involved shootings long before the evidence comes out, as protests that should be constructive expressions of concern continue to devolve into the violent vilification of an entire career field and "the establishment", as officers continue to be injured or even killed attempting to police those protests (in many cases protecting the protesters), it becomes harder and harder to view things with dispassionate equanimity. Even the most reasonable of us become less and less able to remain objective.
There are terrible things happening, truly terrible things, and nothings seems to change that. If you agitate for attacks on LEOs, you are exactly the same sort of despicable human a bigoted cop is. If you post a picture on social media of an officer getting his throat cut by a black man in a mask, you're just worthless as the officer who posts in his Facebook feed that he's wearing his plates that night because "the niggers are getting out of hand." If you beat a black suspect down outside the ethical use of force, you're no better than the protester who drops a rock on an officer from the bridge overhead.
If you're the president who strays from a focused message of rapprochement and sympathy during a memorial service…well, you might not be part of the problem, but you damn sure aren't part of the solution.
Do your fucking job.
-DR
Mad Duo, Breach-Bang& CLEAR!
Comms Plan
Primary: Subscribe to our newsletter here, get the RSS feed and support us on Patreon right here.
Alternate: Join us on Facebook here or check us out on Instagram here.
Contingency: Exercise your inner perv with us on Tumblr here, follow us on Twitter here or connect on Google + here.
Emergency: Activate firefly, deploy green (or brown) star cluster, get your wank sock out of your ruck and stand by 'til we come get you.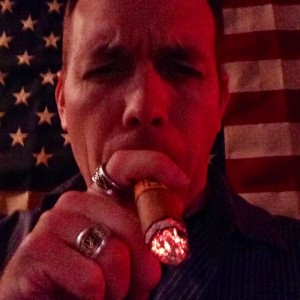 About the Author: It might not be too surprising that David Reeder, who never met a $50 word he didn't like, one of the "leaders" of the pedagogic and frequently obstreperous Breach Bang Clear team — insomuch as they have a leader (the terms orchestra conductor and rodeo clown are equally apropos). A former POG who tastes like chicken, Reeder cannot play the harmonica. He founded Breach-Bang-Clear quite accidentally at his young son's behest several years ago. He is the Mad Duo's Chief Wretched Flunky and Breach-Bang-Clear's HMFIC. A LEO for many years and former AF Security Forces SNCO, he was an O/C at the National Homeland Security Training Center for many years and a longtime MOUT instructor at the Bold Lighting UWS. Reeder has appeared on Fox News Business and written for a number of publications, from US News & World Report and Military.com to RECOIL Magazine and Soldier Systems Daily. All of that sounds way cooler than it actually is. You can read more about him here. Follow his banality on Instagram, @davidreederwrites.