Direct Action Gear from Poland – Woodland Camo and more!
Polish tactical gear brand Direct Action seems to be going from strength to strength. Already in widespread use with GROM and other Polish military and law enforcement special units, the brand also continues to gain popularity across Europe and the rest of the world. This year they had a booth at the SHOT Show and we got to see some of the goodies they'll be releasing this year. And by the way, if you see something you like, you don't have to go all the way to Poland to get it – they have a warehousing and distribution office here in the US, and a dedicated US web store too.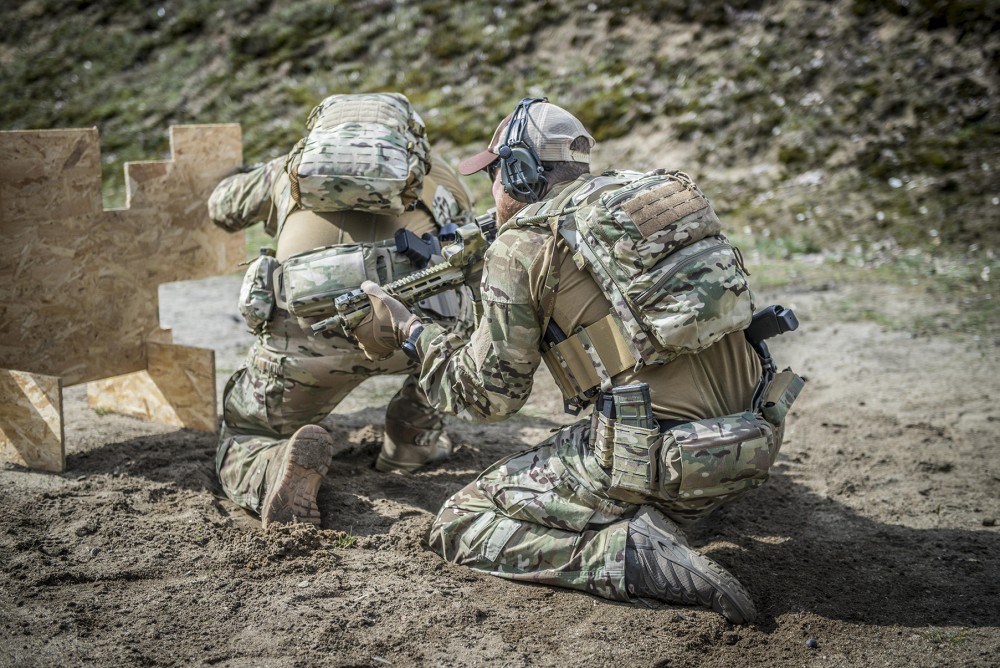 One of the first things we noticed is that Direct Action will now offering most of their gear in God's camo – aka, US Woodland! Nice.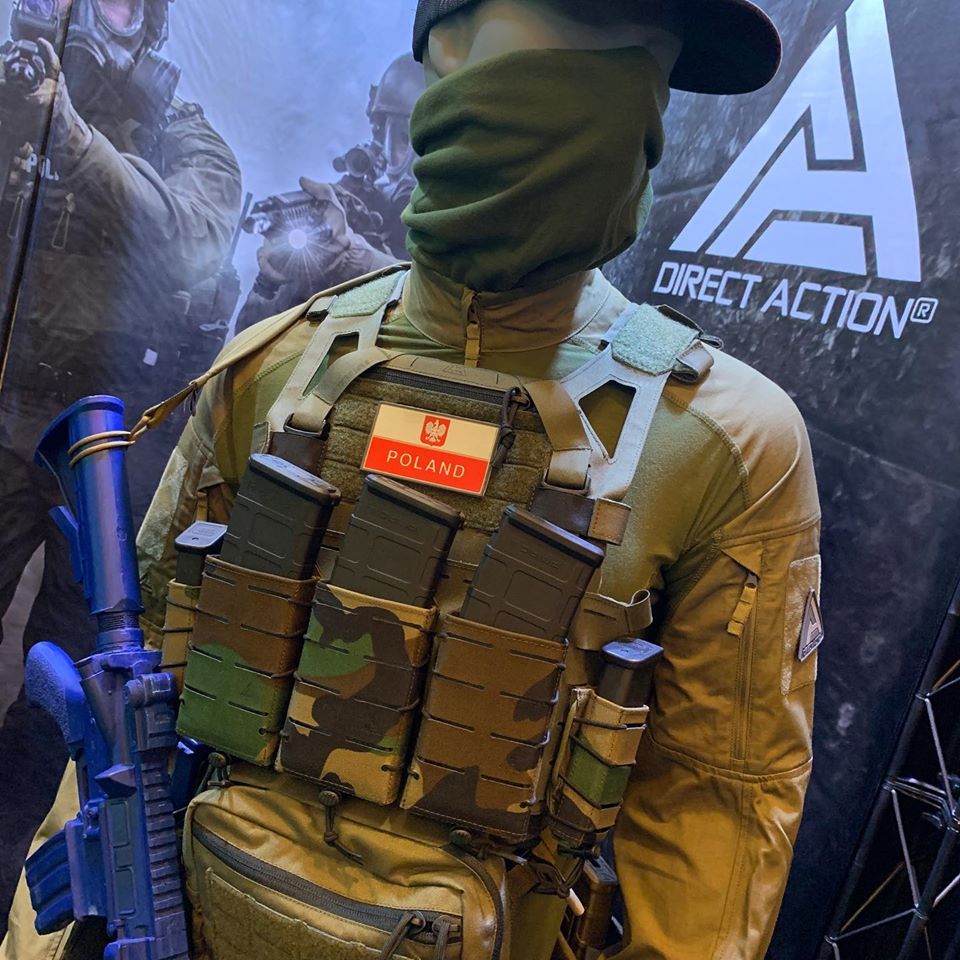 'Dynamic NyCo' Uniform Fabric:
At SHOT, Direct Action were also showing their long-awaited Vanguard Combat Shirt that pairs with their Vanguard Combat Trousers. But even more interesting than that was their news about a special new fabric they have commissioned for their Combat Uniform.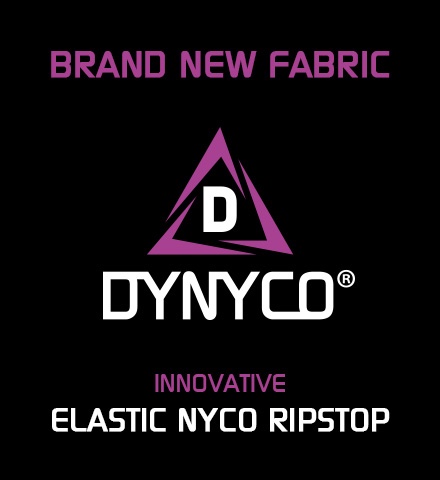 This fabric is call DYNYCO (short for "dynamic nylon-cotton") and makes rip-stop nylon-cotton uniform fabric even more user friendly.
Originally developed for the US Army, rip-stop 50/50 nylon-cotton ("NYCO") has been proven in operational and combat use all around the world for over a decade now. However, whilst durable and comfortable to wear, standard NYCO does not have any inherent "give" or stretchiness – which is a drawback for personnel engaging in dynamic, close-quarters, tactical and combat scenarios.
To get around this limitation, uniform manufacturers have added panels of stretchy material sewn to certain sections of their uniforms that provide more "give" and freedom of movement. However, this adds complexity and cost to the product, as well as additional seams and potential weak points where two different fabrics are sewn together.
So Direct Action took a different approach and looked to improve the elasticity of the NYCO fabric itself – thereby also reducing the complexity, cost, and potential weak spots in their garments. At the same time, it was important to not sacrifice the durability of the original NYCO fabric. So, Direct Action came up with a ripstop blend of 49% Nylon, 48% Cotton and 3% Elastane to achieve a fabric that's both durable and breathable as well as elastic enough to deliver greater comfort and freedom of movement.
The first fruits of this development effort were on display at the SHOT Show in the form of a pair of Vanguard Combat Trousers made from DYNYCO printed in officially-licensed Crye MultiCam camo.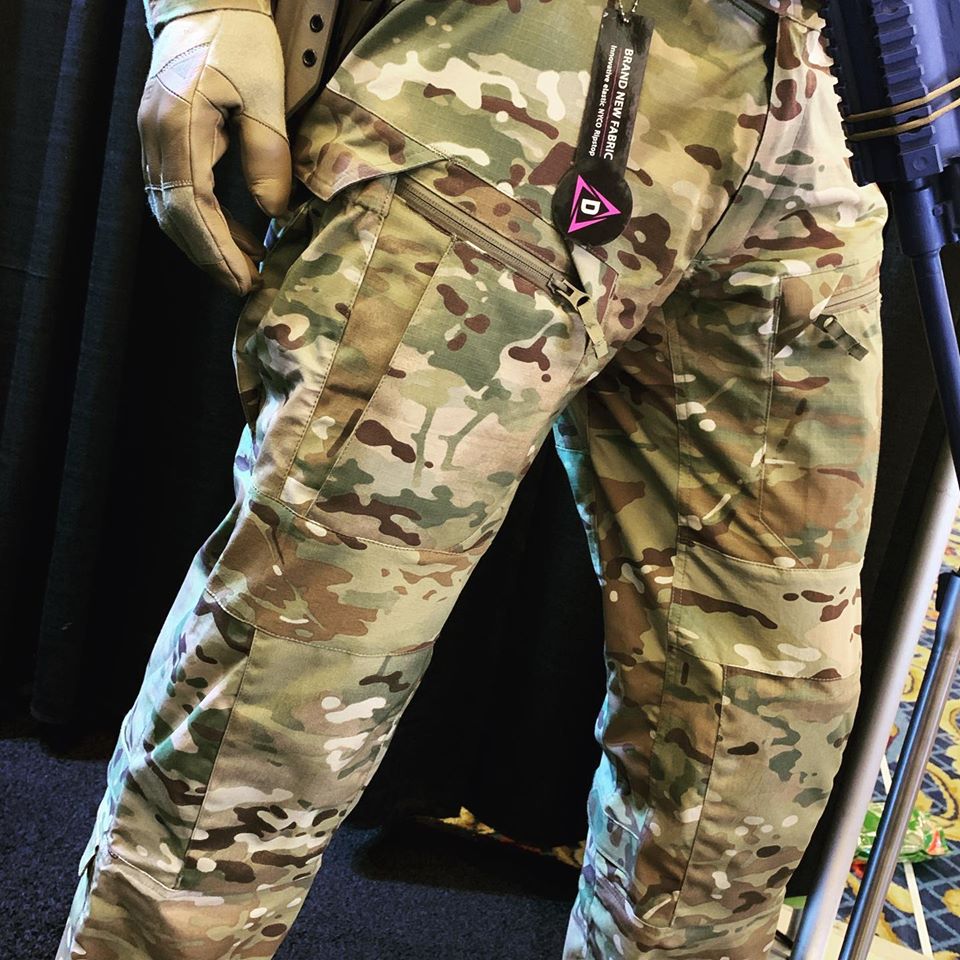 If you weren't at SHOT, you can see a lot of their new products featured in their new promo video below, as well as by following this link to their US website, where you can also download a PDF of their 2020 catalog.
Article by Sir Lawrence of Canadia.