SHOTREP | TriggerTech Diamond
TriggerTech — a SHOTREP. 
SHOTREP | TriggerTech Diamond
The folks at TriggerTech burst onto the scene several years ago. A few of the minions now use their triggers. But TriggerTech decided to make things even better with the Diamond.
The Diamond for the Remington 700 and compatible actions takes over ten different refinement steps to ensure it's adjustable from 4-32oz. This is their premier trigger, but they also have a couple other models with high flat and curved triggers.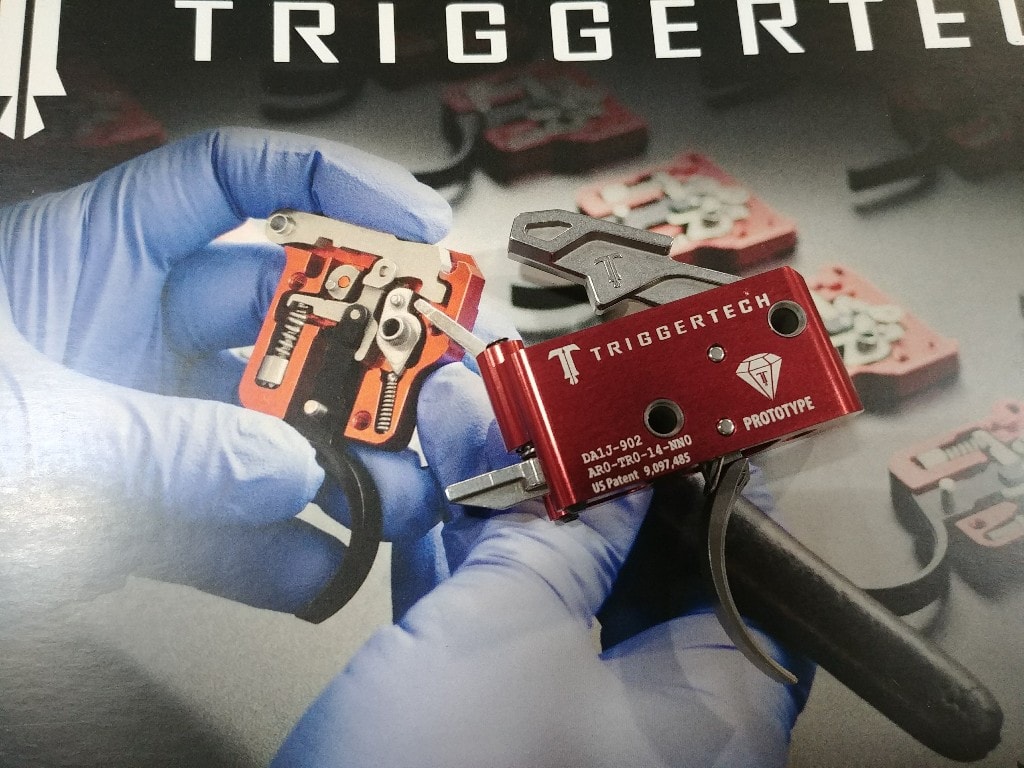 While only in prototype, they also had their Diamond AR trigger on display. This one can go as low as 1lb currently. We hope to break the news on the official release when this is completed.
---
SHOT Show 2018
This SHOT Show 2018 SHOTREP has been brought to you by the eeeee-light writin' team at Breach-Bang-Clear. You're welcome. Why are we focusing so much attention on SHOT, you ask? Is the NSSF SHOT Show that important, you wonder?
Is a pig's ass pork?
The National Shooting Sports Foundation annual Shooting, Hunting, Outdoor Trade show may be just one of many conventions in Vegas, (as you can see by checking out Vegas Means Business), but it's definitely the most important one in our world…well, unless you count the AVNs. Besides, as we've explained (NSSF SHOT Show 2018 Approacheth), this year is SHOT's 40th anniversary — meaning it's damned near as old as the most seasoned dancer at Nancy's Squat 'n' Gobble! (We're not entirely sure how old Industry Day at the Range, or as it's also called, Media Day at the Range, really is.)
Regardless — we'll be providing industry press releases and lots more from the floor. There's damn sure gonna be a lot to talk about.
You can find all our SHOT Show 2018 articles in the SHOT Show 40th Anniversary lineup.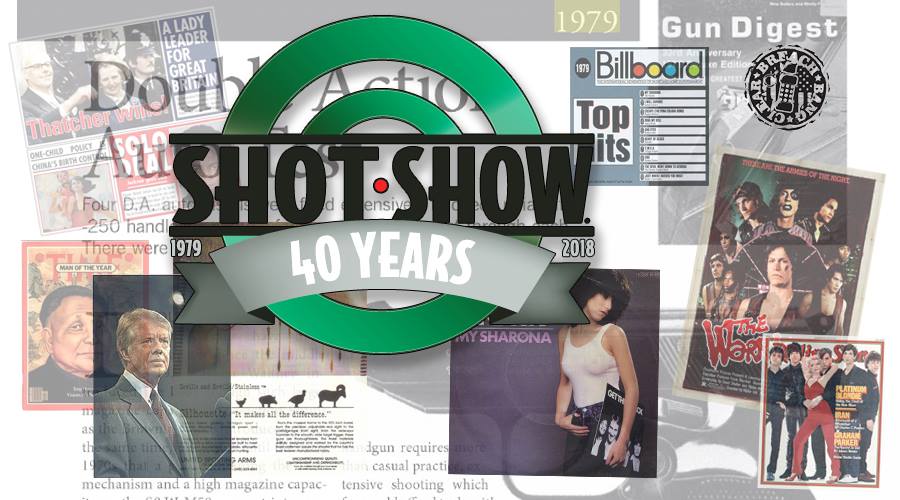 Stay tuned to this freq for gun news, industry news, adventure gear, outdoor equipment, and whatever else we see that we think you might like.