EFK Fire Dragon Barrels and Comps | Best Kept Secret in the Industry
EFK Fire Dragon Barrels and Comps: SHOTREP.

SHOTREP | EFK Fire Dragon Barrels and Comps: Best Kept Secret in the Industry
Mike Searson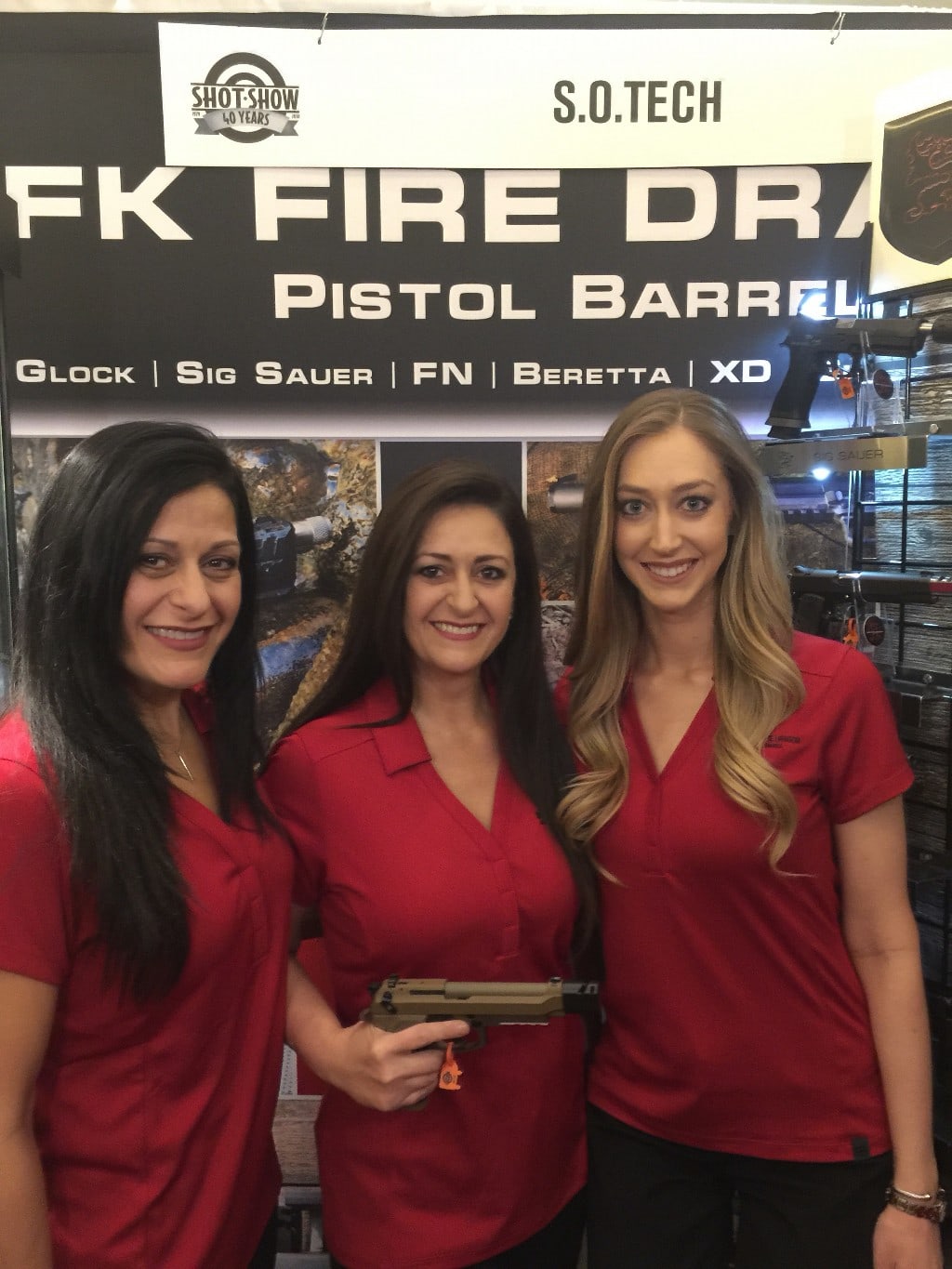 One of the best kept secrets in the firearms industry is a woman-owned, family-run business called EFK Fire Dragon.
Franki Manning has been making barrels and comps for 24 years for a myriad of handgun designs, and recently unveiled a unique compensator for the Beretta Series.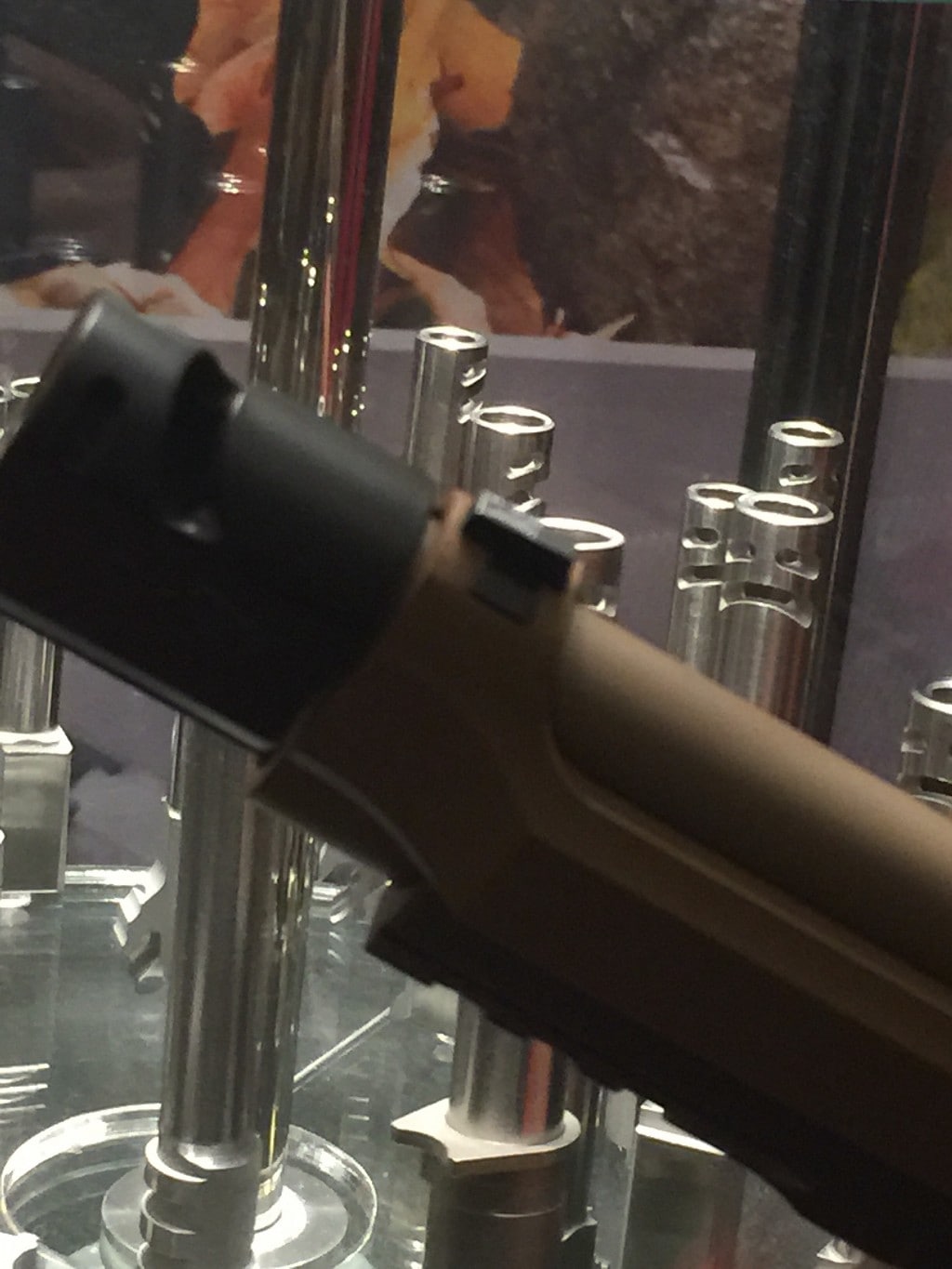 It attaches via bbl threads and secures via set screw. We look forward to testing one in the near future.
An interesting bbl we saw was for the Glock 42. Threaded .380 makes for one quiet hush puppy!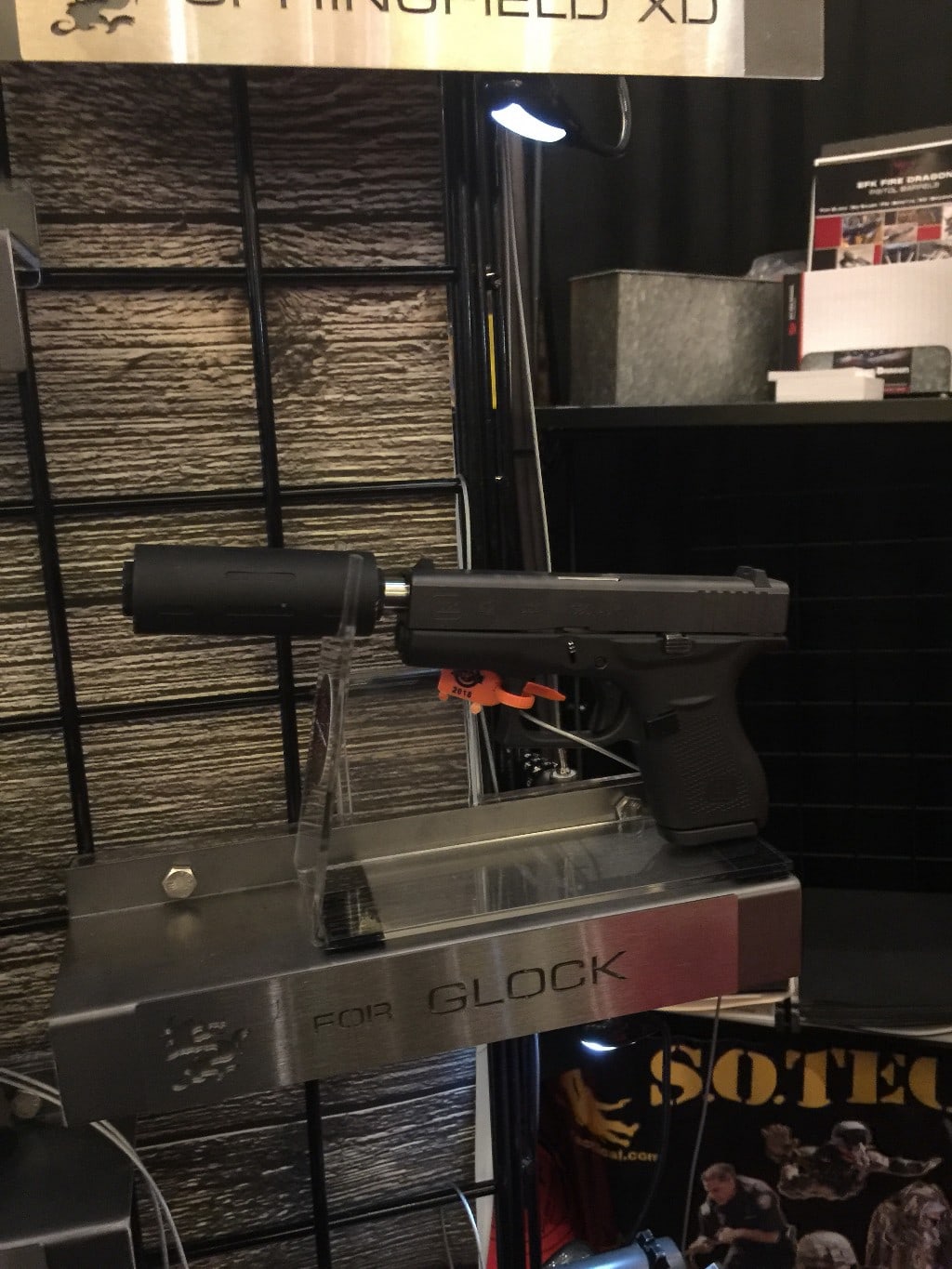 Check them out at the show, visit their website at www.efkfiredragon.com, or catch our reviews here as we get a closer look in the future!
SHOT Show 2018
This has been another SHOT Show 2018 SHOTREP, brought to you by the eeeee-light writin' team at Breach-Bang-Clear. Why are we focusing so much attention on it? Is the NSSF SHOT Show that important?
Is a pig's ass pork?
The National Shooting Sports Foundation annual Shooting, Hunting, Outdoor Trade show may be just one of many conventions in Vegas, (as you can see by checking out Vegas Means Business), but it's definitely the most important one in our world…well, unless you count the AVNs. Besides, as we've explained (NSSF SHOT Show 2018 Approacheth), this year is SHOT's 40th anniversary — meaning it's damned near as old as the most seasoned dancer at Nancy's Squat 'n' Gobble!
Stand by for gun news, show floor coverage, and whatever else we feel like doing while we're in Las Vegas.
You can find all our SHOT Show 2018 articles in the SHOT Show 40th Anniversary lineup.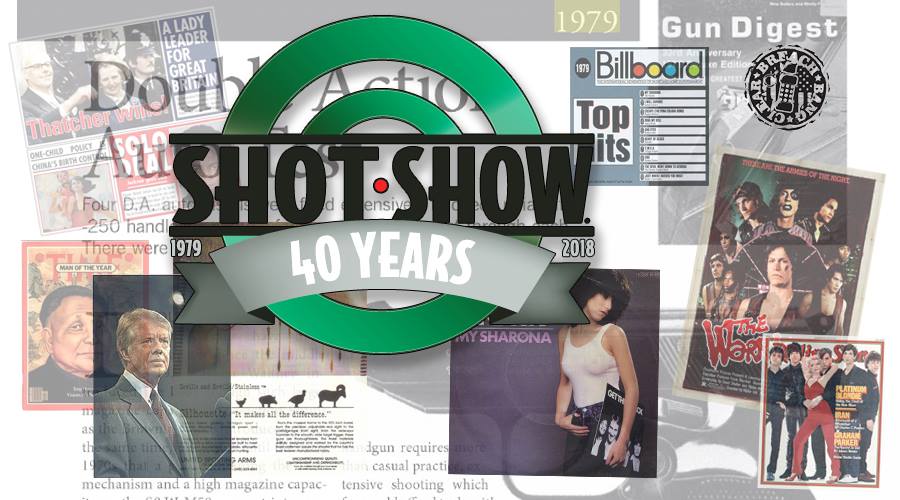 [arrow_feed id='57235′]
---
---
Breach-Bang-Clear is the online publication of choice for Warrior Scholars, Renaissance Persons, Responsible Armed Citizens, Vetrepreneurs, Adventurers, and people who want to think and be dangerous.
If you wish to share or repost, please so kind as to follow our terms and conditions.
Comms: Our PACE Plan
Primary: You should immediately subscribe to the Breach-Bang-Clear newsletter here; you should also be reading all our pontifications and every single Op-ED we publish.
Alternate: We present superb gun pr0n, knife pr0n, and tactical industry news on on the Breach-Bang-Clear Facebook page; there will be more of that, and some military humor as well, on our Instagram account (@breachbangclear), so be sure to check in there frequently.
Contingency: There will be an additional chance to read tactical news, gun reviews, outdoor gear reviews, adventure equipment reviews, and blade pr0n on our Google + account;
Emergency: Activate firefly, deploy green (or brown) star cluster, get your wank sock out of your ruck and stand by 'til we come get you.
T&C: All original material published by Breach-Bang-Clear is the copywritten property of Breach-Bang-Clear, Inc. If you wish to repost, republish, or otherwise share our content, feel free to reproduce an extract of up to 225 words and one complete, unaltered image, preceded by attribution crediting the source and author's name, to include a link to the Breach-Bang-Clear home page, with a link back to the full article on our website, BreachBangClear.com. You do not require our permission to do this. Please do not reproduce our content in its entirety without contacting us first. We do allow full syndication on a case by case basis (credited, and posted with a canonical link, as is common practice and in good form) but only when mutually agreed upon beforehand. If you wish to reproduce a complete article, please contact us for permission to publish first.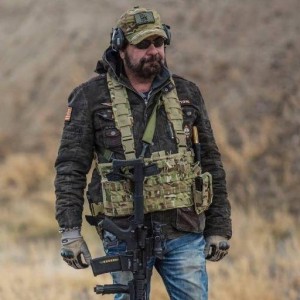 About the Author: Mike "the Mook" Searson is a veteran writer who began his career in firearms at the Camp Pendleton School for Destructive Boys at age 17. He has worked in the firearms industry his entire life, writing about guns and knives for numerous publications and consulting with the film industry on weapons while at the same time working as gunsmith and ballistician. Though seemingly a surly curmudgeon shy a few chromosomes at first meeting, Searson is actually far less of a dick and at least a little smarter than most of the Mad Duo's minions. He is rightfully considered to be not just good company, but actually fit for polite company as well (though he has never forgotten his roots as a rifleman trained to kill people and break things, and if you look closely you'll see his knuckles are still quite scabbed over from dragging the ground). You can learn more about him on his website or follow him on Twitter, @MikeSearson.