Cloud Defensive LCS: Gen 2
Cloud Defensive has been busy. Since my review of the LCS Mk1 and ICC, they've come out with their next generation of innovative tape switch mounts for the Surefire ST07, now to include the Streamlight tape switch. I've been in touch with Sean at Cloud Defensive and he's kept me updated on the progress of his new designs. These new Cloud Defensive LCS (Light Control System) mounts are already available on their website.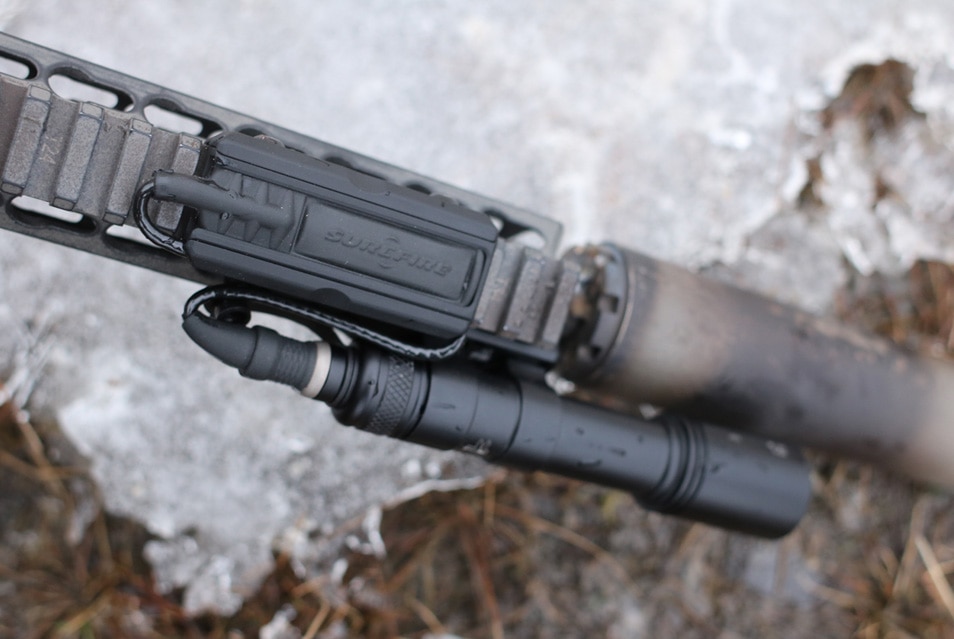 Two New Models
The new models are the Gen2 LCSmk1 for the Surefire ST07, and the LCSmk2 which will accommodate the Streamlight ProTac Weapon Light Switch.
Here's what Cloud Defensive has to say about the improvement in the features of the Gen2 tape switch mounts over the Gen1:
1) Three piece clamp design with integrated cable channels on both sides. Perfect fit on every picatinny rail. Also our clamp design provides far more clamping force than our Gen1 units due to the surface area of the clamping sections.
2) Type III Hardcoat anodizing (improved from Type II used in the Gen1). A flatter finish that's twice as strong.

3) Lower overall height.

4) Narrower overall width.
5) Lighter overall weight. 45% lighter weight to be precise

6) Heavily chamfered/radiuses surfaces – no sharp corners at all. More ergonomic.

7) Custom-made size #8-32 screws allow for easier installation at much lower torque values.
Cloud Defensive LCS, Gen-2 – Review Coming Soon
This is just a product announcement, I'll have one on hand for a full review shortly.
-Fifty Shades of FDE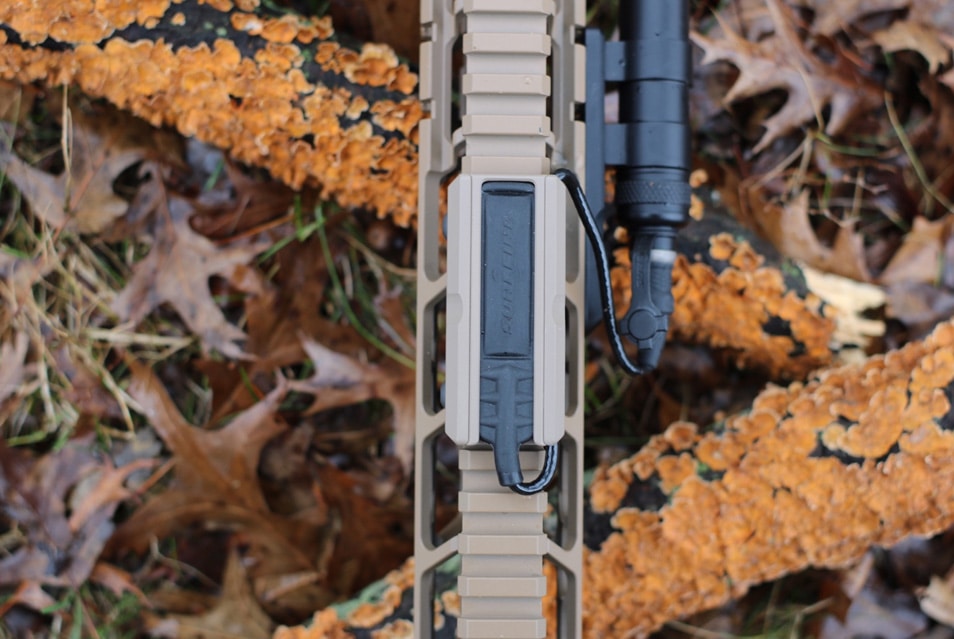 Cloud Defensive: Read everything we've written about 'em.