B5 Systems joins JTF Awesome
We are pleased to announce that B5 Systems of Ohio has recently been added the roster of Joint Task Force Awesome!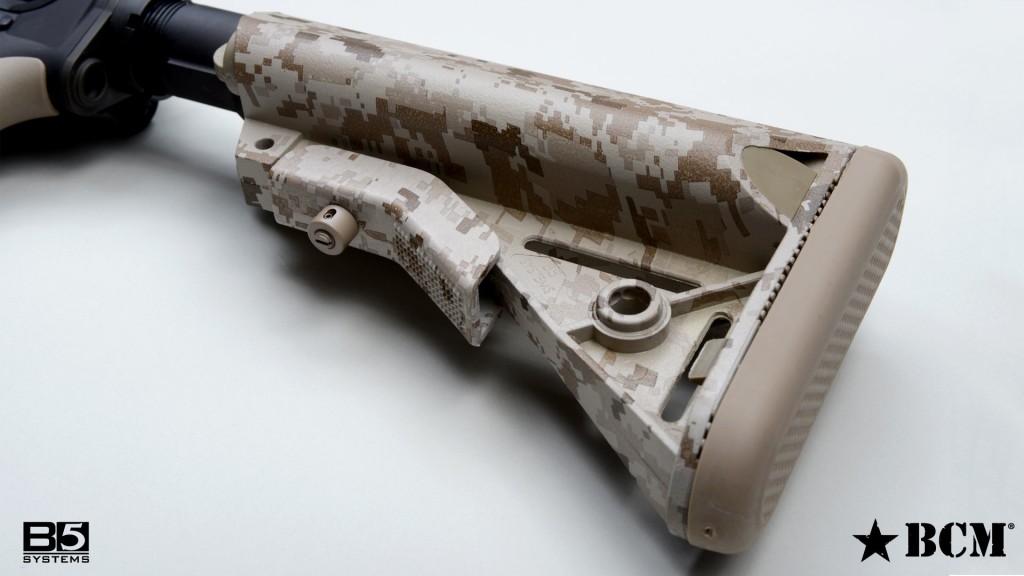 Founded in 2008, B5 Systems, Inc. is a U.S. Military and aerospace contractor with diverse manufacturing capabilities. You might know them best from their improved version of the SOCOM issue M4 buttstock, the Enhanced SOPMOD Buttstock. Originally developed by NSWC CRANE, the SOPMOD Buttstock was born from the unique needs of Special Operation Forces. B5 Systems took the venerable SOPMOD Buttstock design and incorporated features sought by military professionals and firearm enthusiasts. For instance they added an ambi QD sling swivel mount and color matching hardware to its already exceptional cheekweld and storage capabilities.
Constructed of MilSpec materials and finishes and molded in your choice of Black, Flat Dark Earth, Coyote Brown, and Foliage Green, the E-SOPMOD is also available finished in popular "Gucciflages" like MultiCam and A-TACS You've probably seen these stocks on many OEM rifles around the industry, with more coming soon.
We can tell you first hand this is true, because we dealt with them long before they enlisted in our cause; B5, based in the city of Xenia, goes above and beyond in the customer service department. This and their solid designs have led many of our Breach Bang Clear minions to run B5 stocks for a long time now. B5 Systems commitment to quality is evident in its 2009 selection as the United States Army supplier of the SOPMOD Buttstock.
Aside from their defense contracts, B5 Systems has pushed forward on new designs for the commercial market (including their sleek polymer keymod handguards among other things). Their SOPMOD Bravo buttstock is a great example of this, taking the original stock and slimming it down to save weight.  They have a series of other products available, such as handguards and grips. B5 Systems is a full service company offering custom design, reverse engineering, and private label manufacturing. If you have a great idea for a gizmo you would like to bring to market, they will collaborate with your company to turn ideas into products.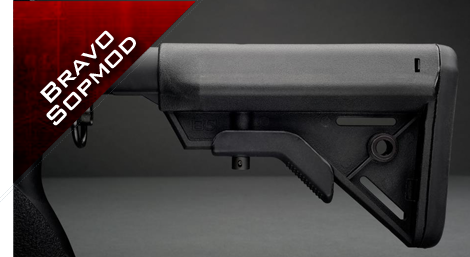 So far B5 has partnered with industry titans such as Lockheed Martin, Boeing, L3 Communications, LWRCI, Freedom Group, Sig Sauer and others. That list seems to be constantly growing and for good reason – in fact, it was just recently announced that B5 would be a part of the "Cold Harbor Special Projects Group" carbine collaboration from Joint Force Enterprises.
The company will be introducing an ongoing full line of components and accessories for the AR15 as well as multiple other firearm platforms. All will build off of function and practicality.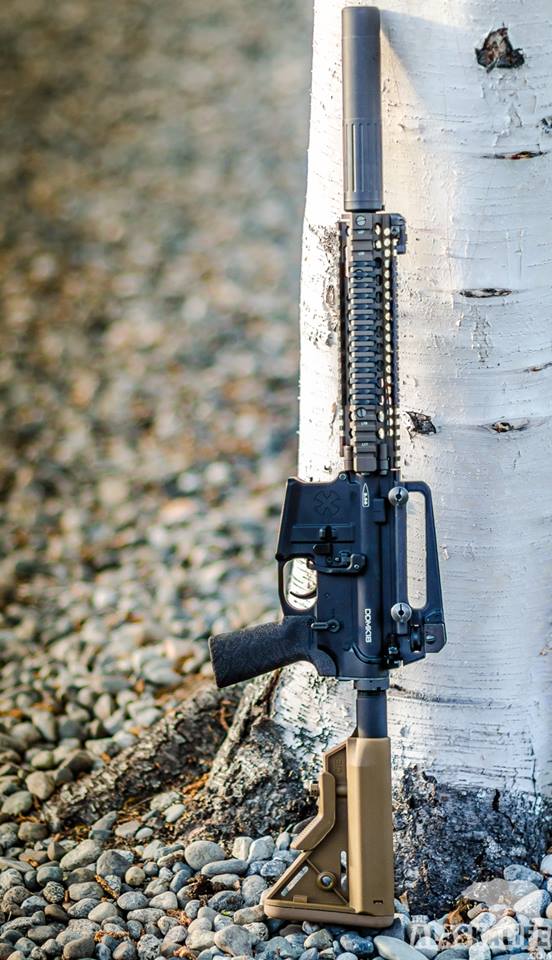 With a broad range of capabilities and services, B5 Systems is still centered on providing top-notch gear for the warfighting community. We are happy to welcome them to the Task Force as a Bravo member and to thank them for their faith in our mission.
Find more on their website, on their Facebook.
Mad Duo, Breach Bang & CLEAR!