[This article was brought to you by JTF Awesome member Daniel Defense. In case you have been living in a cave or communist country: they're the semi-subtle-yet-totally-baller AR manufacturer that the free world knows and loves]
The Zero Tolerance ZT 0095BW (Black Wash) has been available in the US for about a year now. Unlike many of ZT's folders, this one was designed and built "in house," but the lack of a celebrity name has done nothing to subtract from the quality.  It's a production version of a previous limited edition 0095BW; some people refer to it as the ZT Harpoon Flipper. We prefer ZT Grey Man, and yes we're using grey with an e. It's a very nice daily carry folder, and we're gonna tell you about it.
You're welcome. Mad Duo
SPOTLIGHT: the ZT 0095BW Grey Man from Zero Tolerance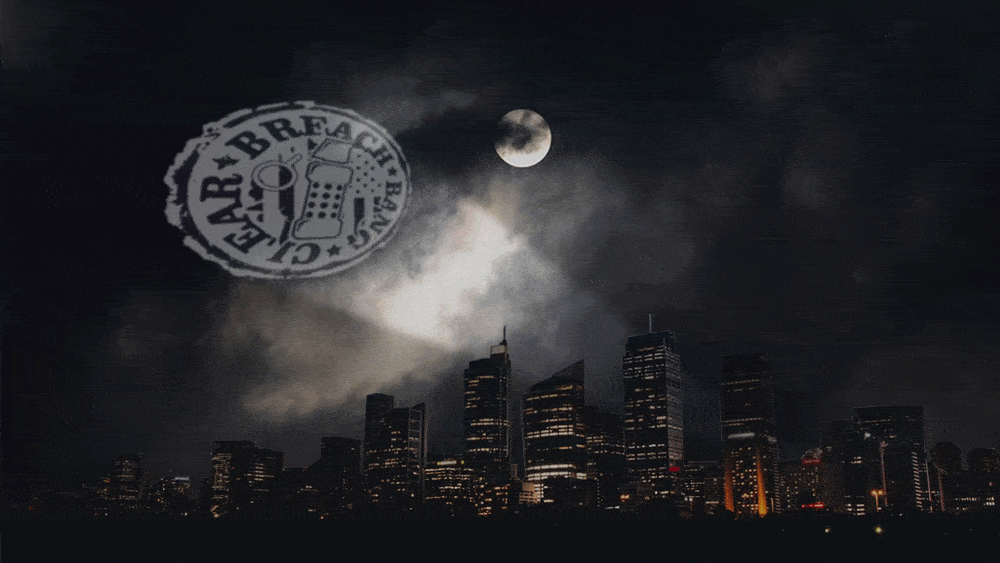 The ZT Grey Man is made in the USA. It's a little slimmer than many of their other designs (particularly the brawnier models like the ZT0456), and is about the length of a standard pencil (8.4 in.) tip to butt once the blade is deployed.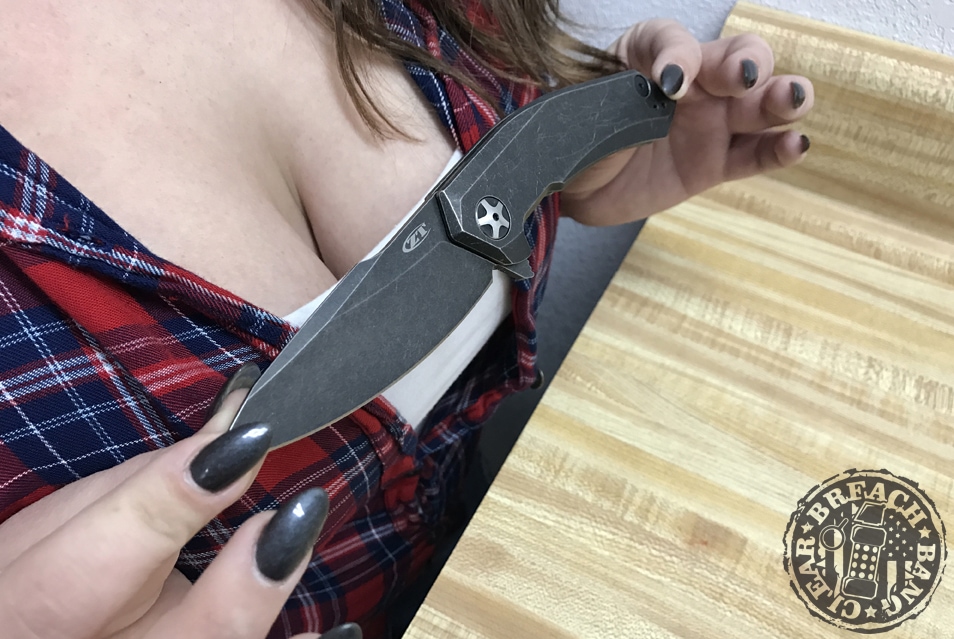 The flat grind drop point (they describe it as "harpoon style") combines with a sleeker but broader-bellied blade than we expected when looking at the website. This makes it a great "slicer" (for food prep while camping or backpacking, for instance), though obviously it would work just as well for a wide array of your typical EDC activities: opening packages, pruning in the garden, working in the shop, or, if you're really lucky, emasculating guys like Mohammed Karrar and William Charles Thomas.
No, we don't mean metaphorically.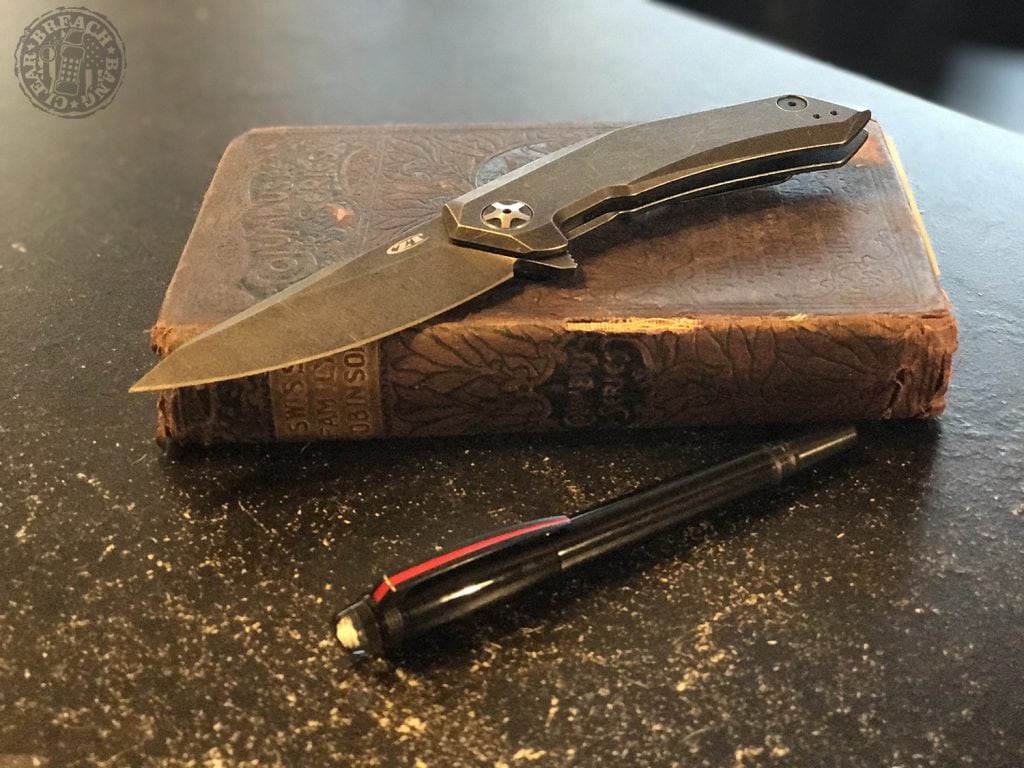 The action is smooth and crisp, moving on a KVT ball-bearing system, and the Ti handle has a nice blackwash finish — which will quickly scratch (as you can see in these images) if you use it like a tool. (Which, you know, is kinda the point.) It uses a steel tube spacer, a reversible clip (left or right handed, tip-up carry only), titanium frame lock, and a steel lockbar insert so it doesn't fold up on ya. Lockup is what you'd expect of a ZT production folder, which is to say it works just fine.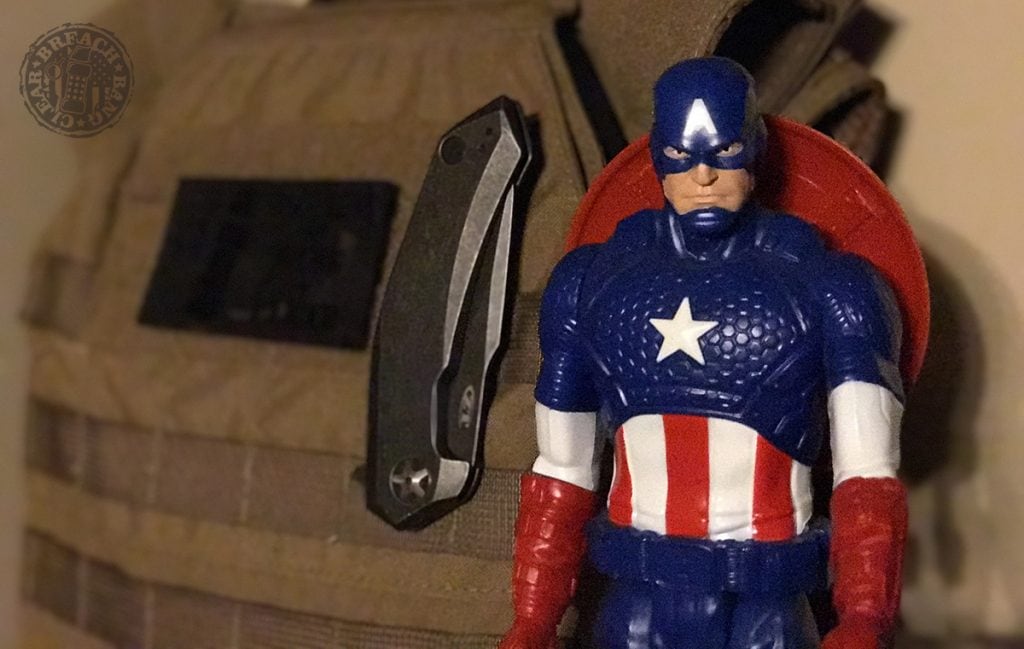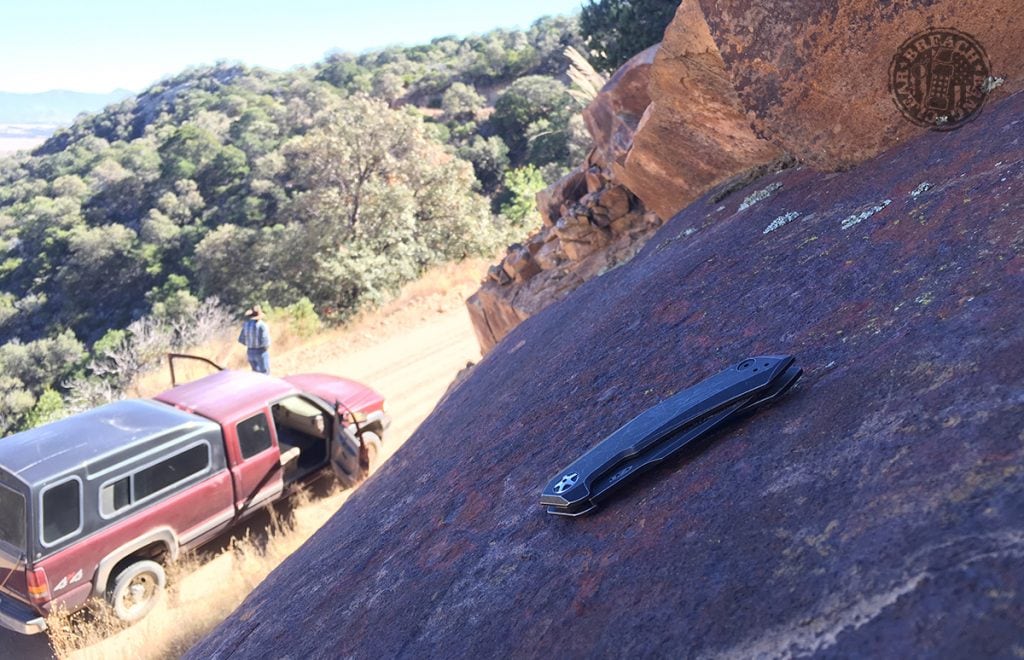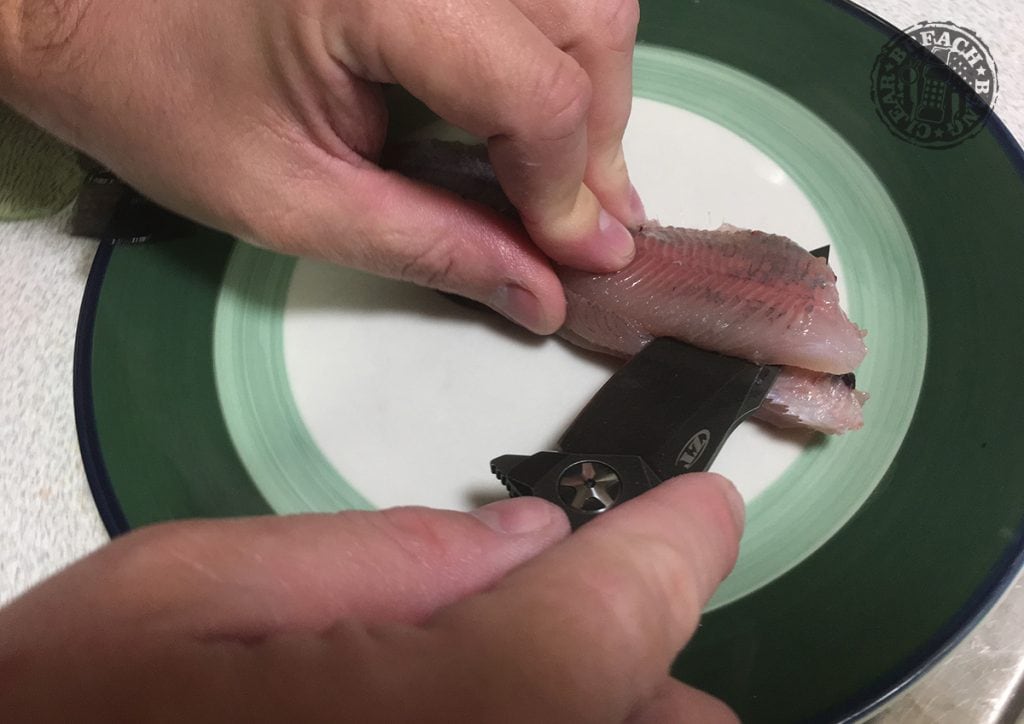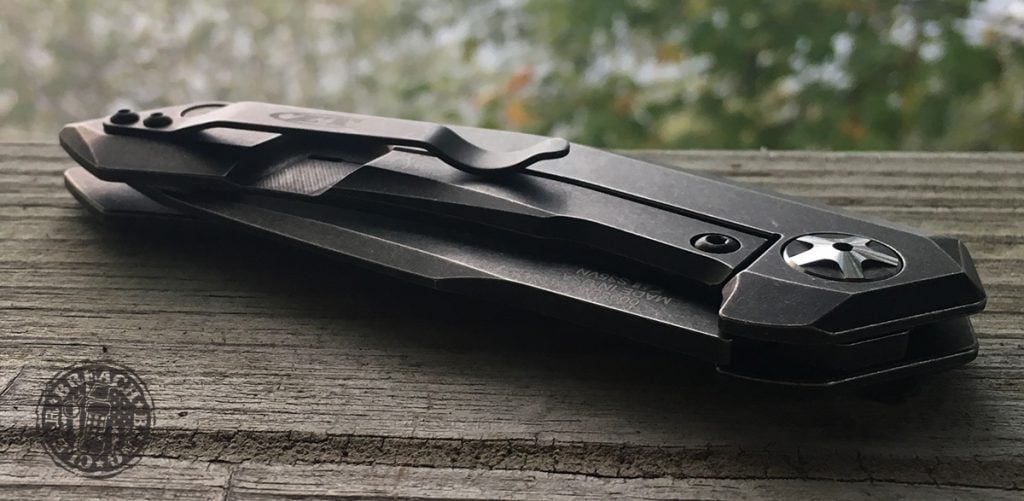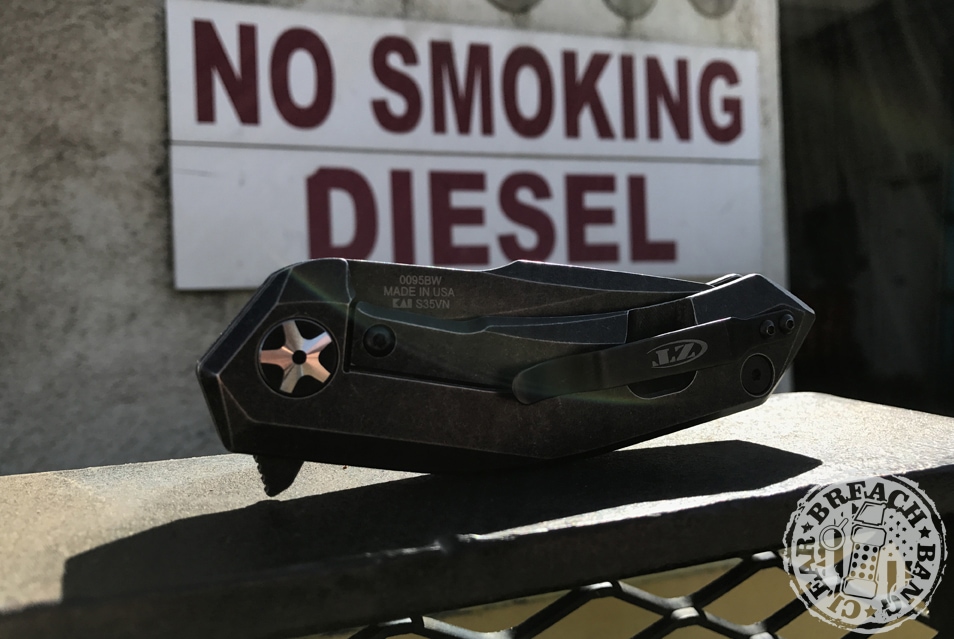 The 0095Bw is an open pillar design, which has come in handy a couple of times when we needed to wash fish guts or other viscera out of it, and there's an overtravel stop so you can't hyperextend the lockbar…or at least, not easily. Theoretically you could hyperextend it, but you'd have to subject it to some retard-strong mishandling to do so.
There's a scooped thumb ramp on the spine of the blade, which we appreciate, but given our druthers many of us would prefer a more overt thumb ramp. That's a matter of personal preference, of course, and isn't a deal breaker in any event — though if you're one of those who subscribe to the code duello, we'd recommend looking at some of ZT's other options.
Grunts: code duello.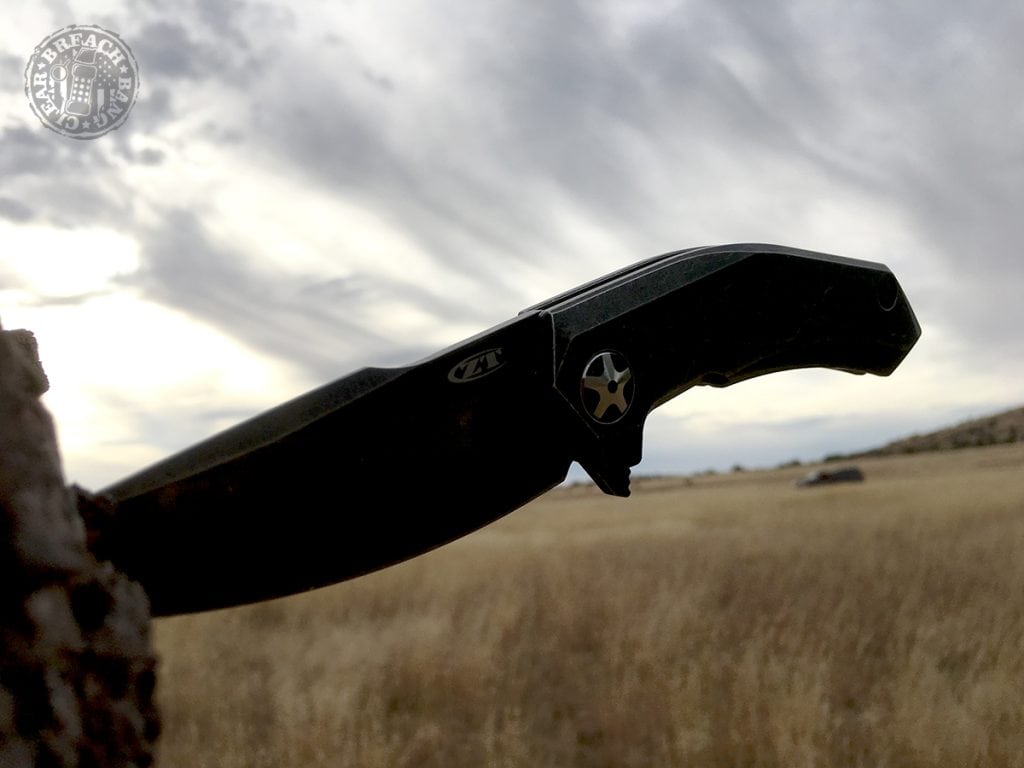 There are some people who don't like the ZT logo on the pocket clip. We respectfully disagree. Mostly because that's a stupid detail to piss and moan about.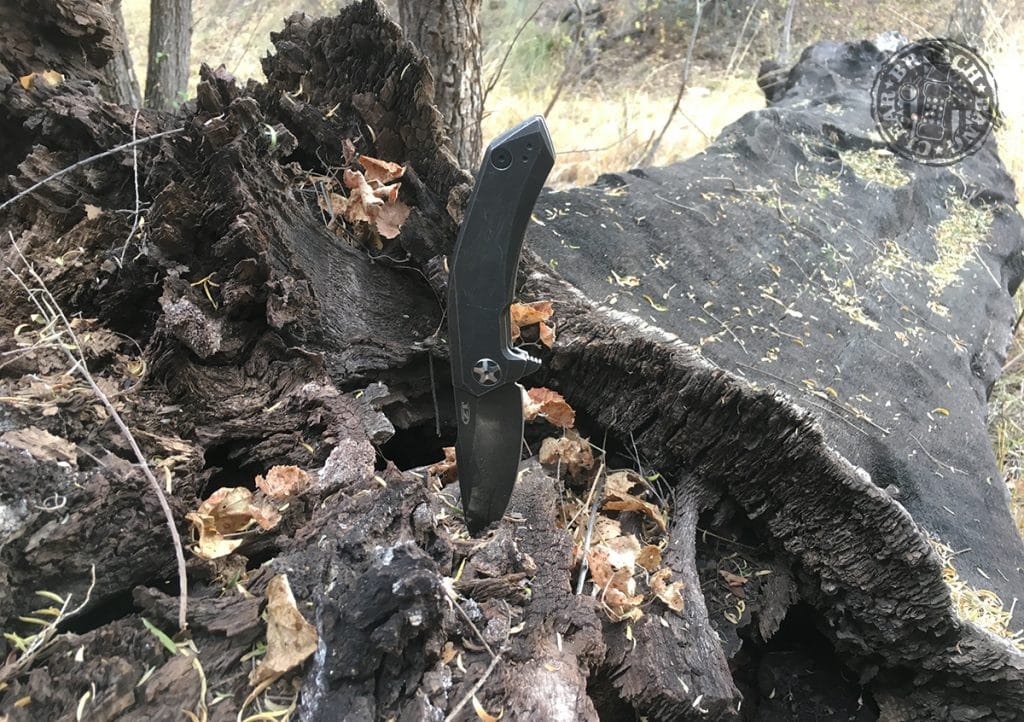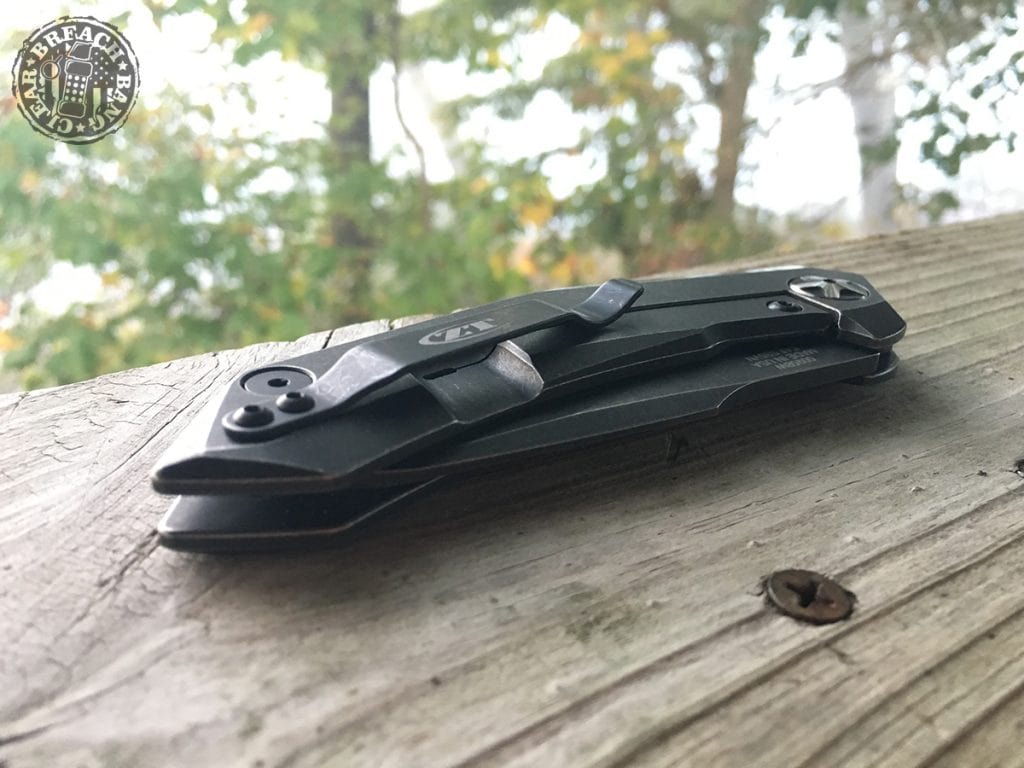 Specs
Made in the USA
KVT ball-bearing opening system
Flipper
Reversible clip (left/right, tip-up)
Titanium frame lock, hardened steel lockbar insert
Decorative pivot hardware
Steel: S35VN, tungsten DLC BlackWash finish
Handle: Titanium, BlackWash finish
Blade Length: 3.6 in. (9.8 cm)
Blade Thickness: 0.121 in. (0.307 cm)
Closed Length: 4.9 in. (12.4 cm)
Overall Length: 8.4 in. (21.3 cm)
Weight: 5.3 oz. (150.3 g)
The ZT Grey Man has an MSRP of $275 right here on their website, but there's at least one on Amazon here for $229, which saves you enough money for a lap dance and cab fare (or three lap dances and the breakfast buffet at Nancy's Squat'n'Gobble if you have less discriminating tastes).
ZT Knives is on Facebook, /ZTKnives/, and on Instagram, @ZTknives. They're likely also on Twitter, but we don't have the attention span for that.
Hit us up in the comments if you have any specific questions.
Other Perspectives on the ZT0095BW Grey Man
Looking for more info on it? PROTOOL Reviews gave it an overall score of 4.7 (using the 5 categories of Build Quality, Features, Sharpness, Edge Retention, and Value) out of 5 in this review.
Tactical Reviews published a very thorough review a few months back as well. You can find that one online here.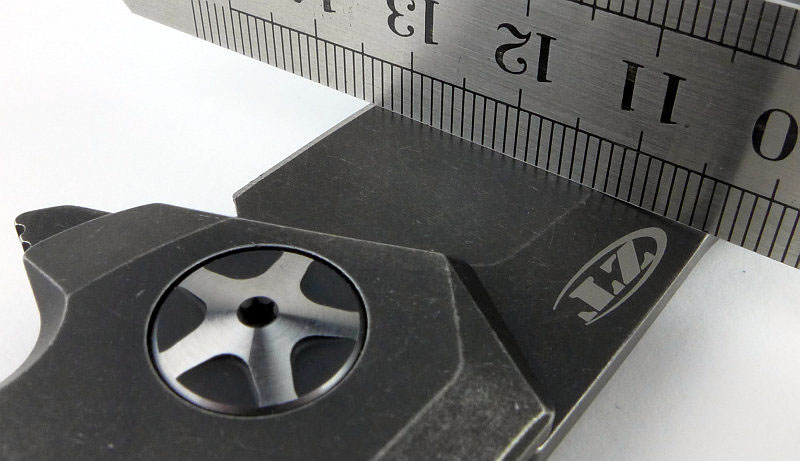 Phil White reviewed this knife on The Firearm Blog as well. Read that here on TFB.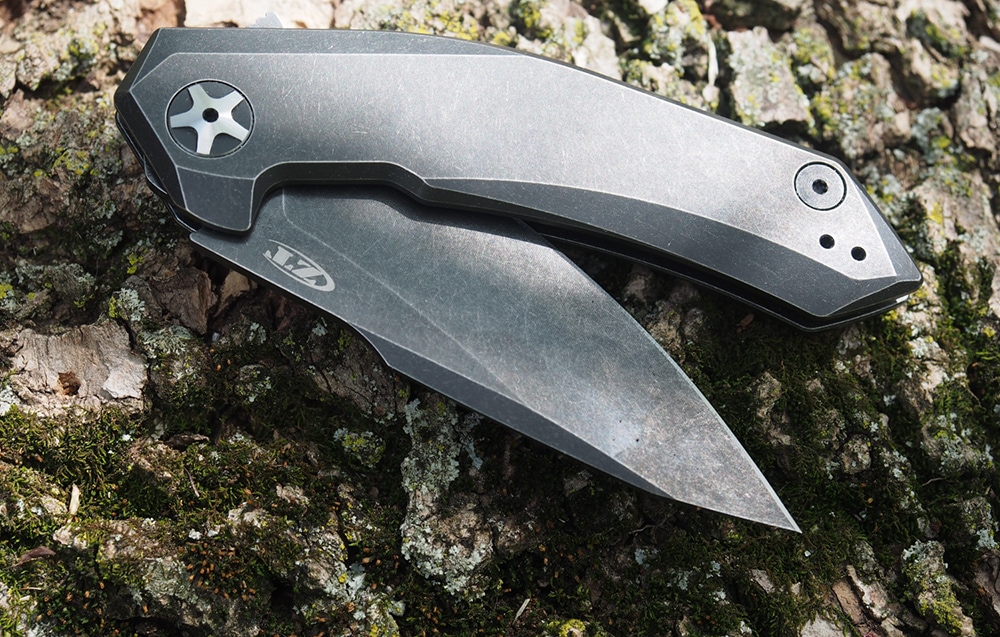 Lastly, if the written word is just too much for you, check out the following video.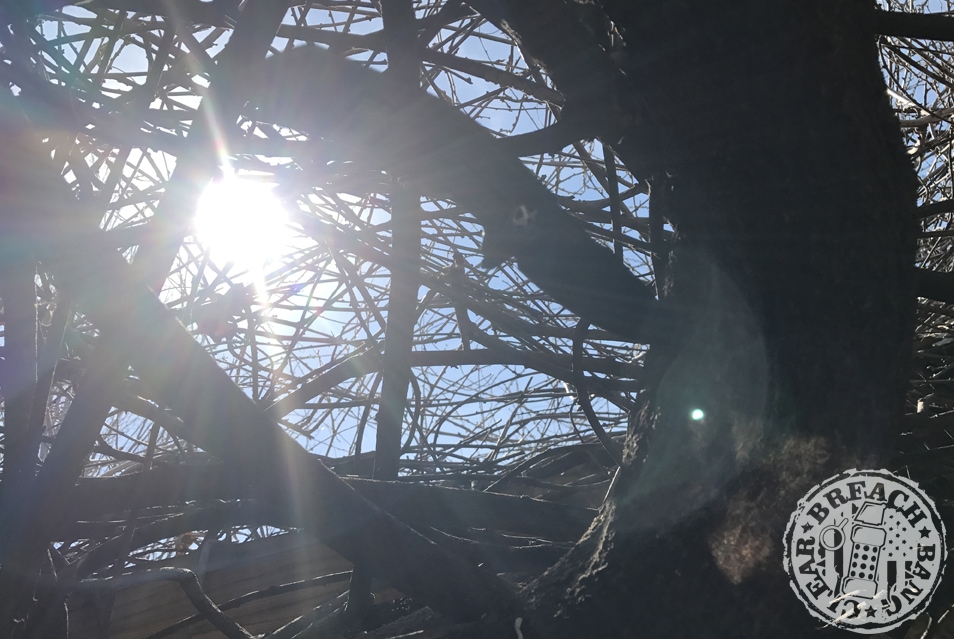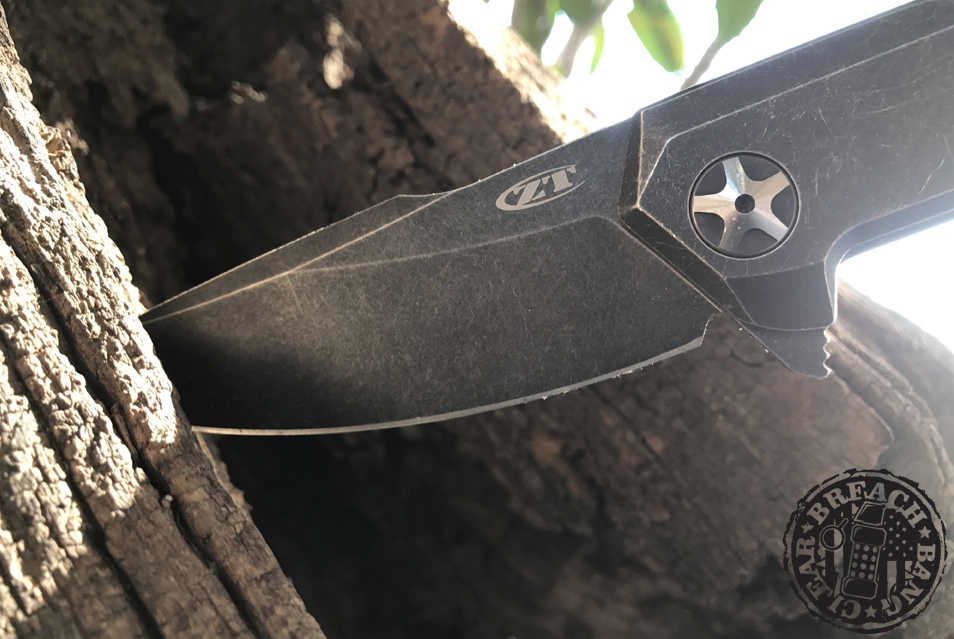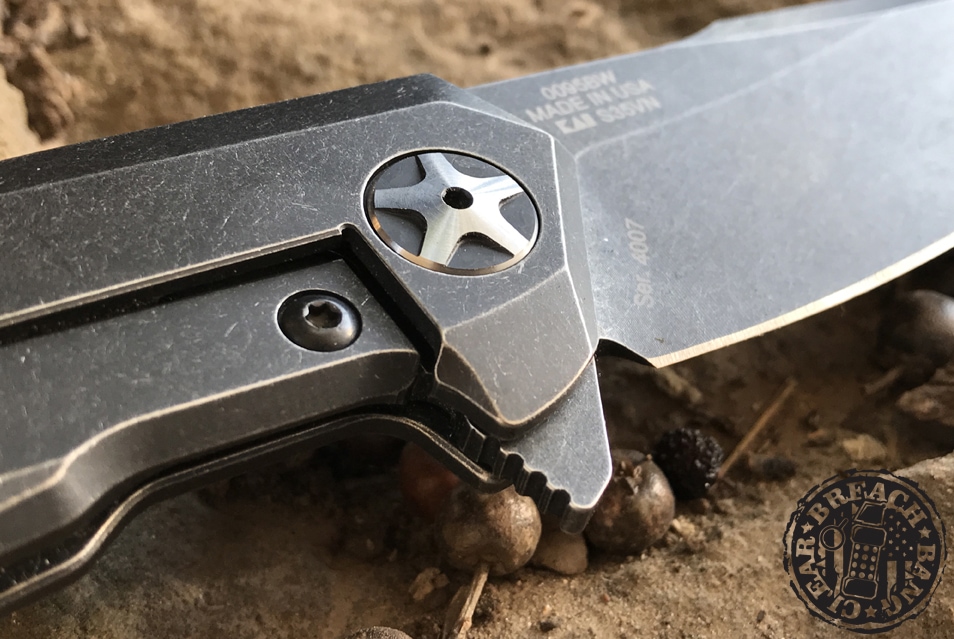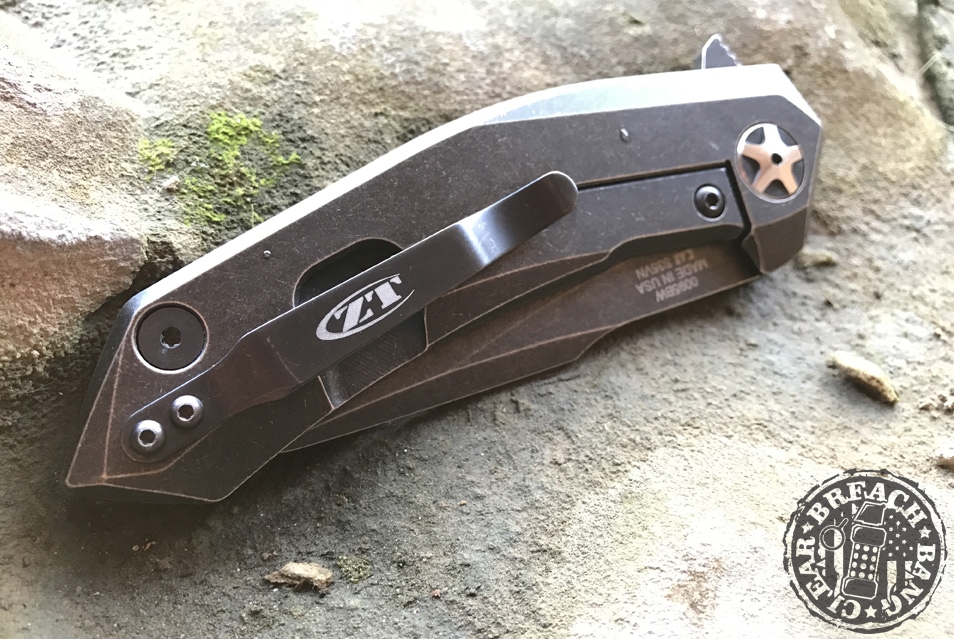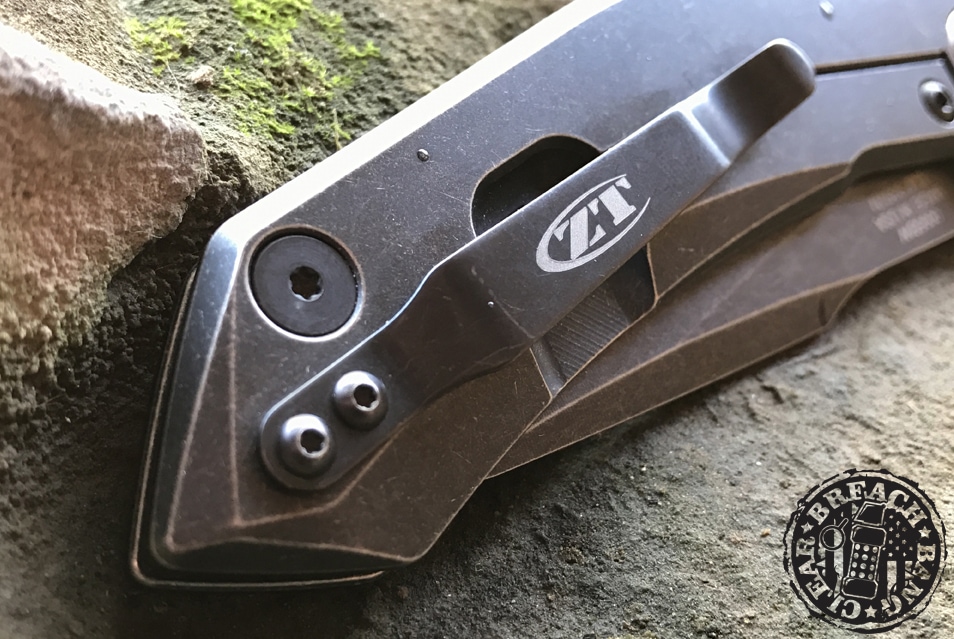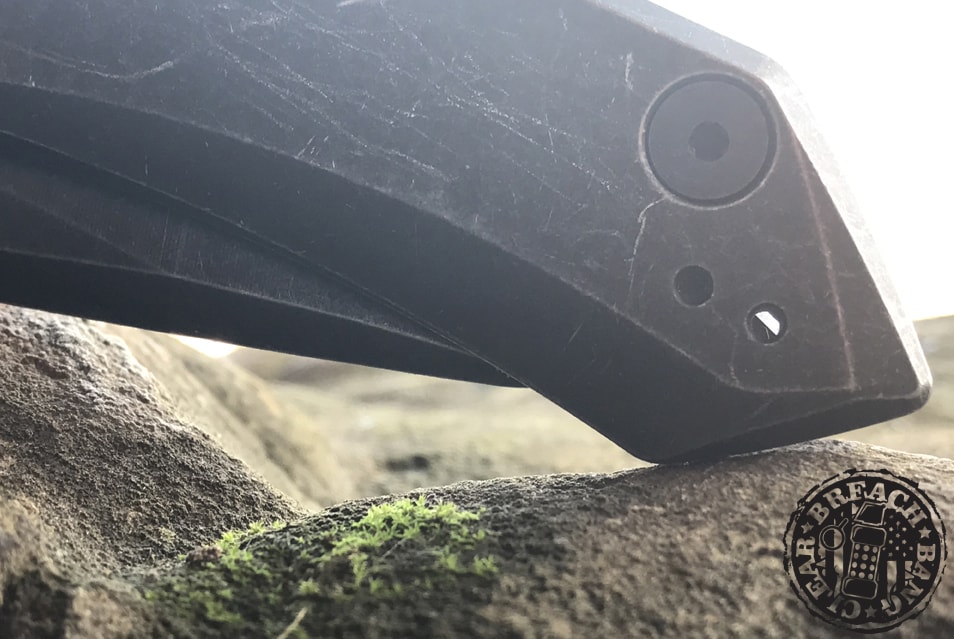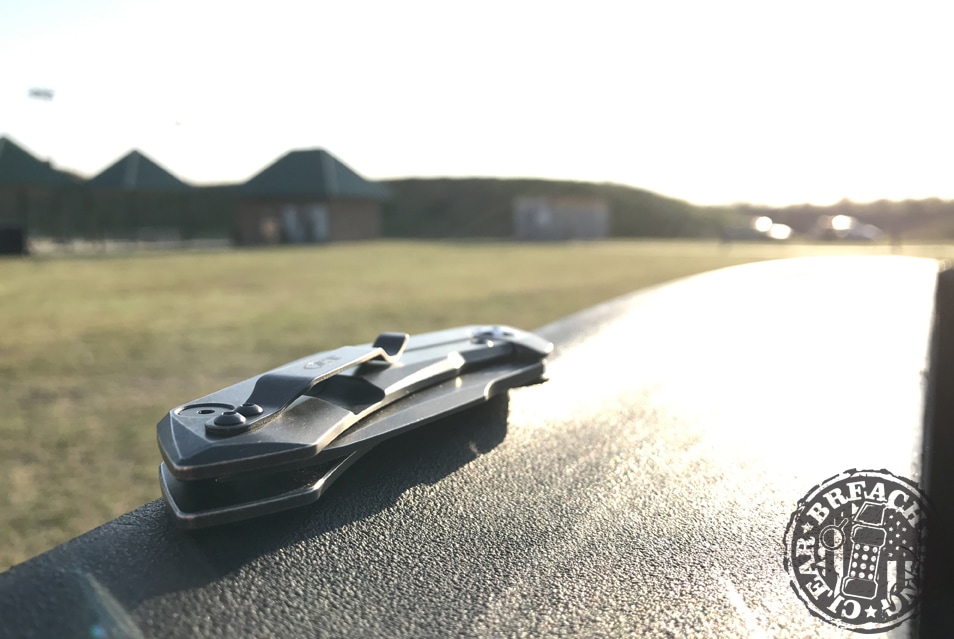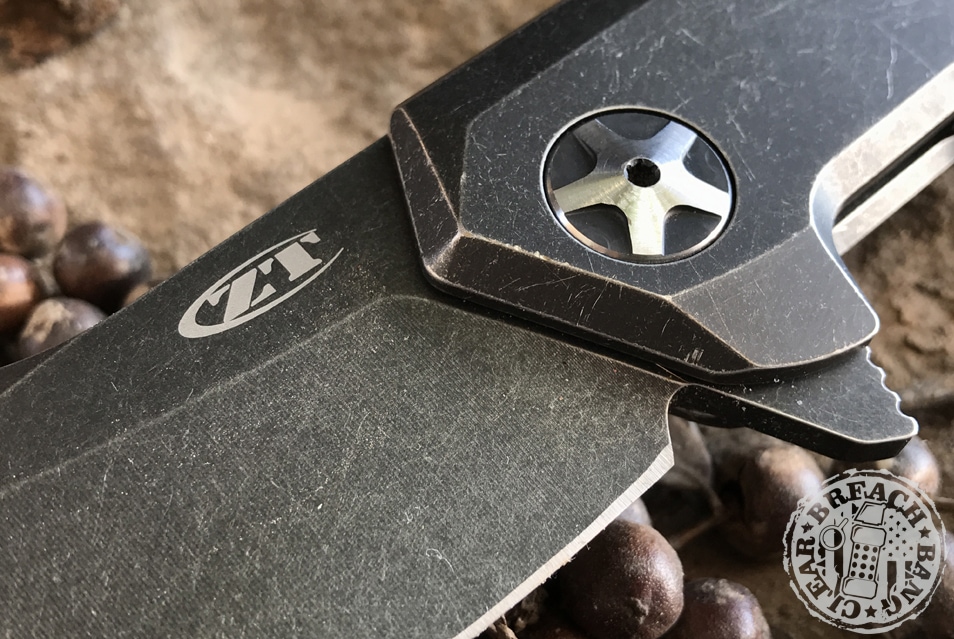 Follow Zero Tolerance on Instagram, @ZTknives, or find them on Facebook, /ZTKnives/.
---
---
Mad Duo, Breach-Bang& CLEAR!
Comms Plan
Primary: Subscribe to the Breach-Bang-Clear newsletter here; you can also support us on Patreon and find us on Pinterest.
Alternate: Join us on Facebook here or check us out on Instagram here.
Contingency: Exercise your inner perv with us on Tumblr here, follow us on Twitter here or connect on Google + here.
Emergency: Activate firefly, deploy green (or brown) star cluster, get your wank sock out of your ruck and stand by 'til we come get you.