Hands On with Thunder Beast Arms' Ultra-7

Hands On with Thunder Beast Arms' Ultra-7
Mike the Mook
This past fall we visited Ray Sanchez, one of the owners of Thunder Beast Arms Corporation (TBAC). He came to a local machinegun shoot with an array of silencers from .22 lr up to .338 Lapua Magnum, and the results were nothing short of spectacular.
We were particularly impressed with the light weight of these all titanium silencers, and their performance. Having tried the 338 ULTRA, we wanted something lighter and smaller for a .308 Precision rifle.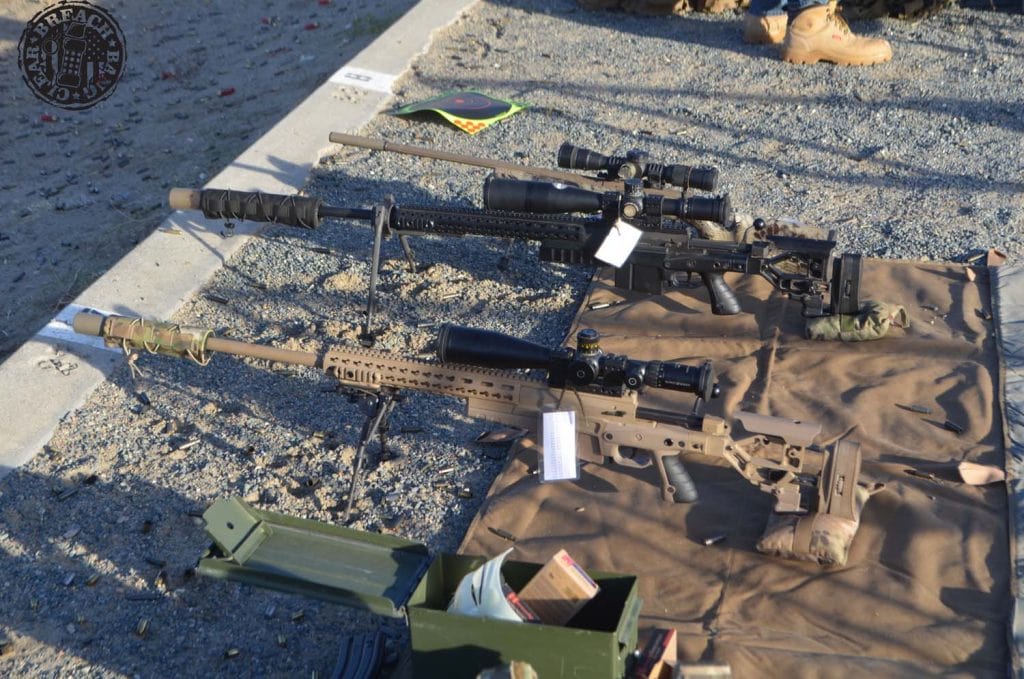 The light weight is important, but it's more about the harmonics of your rifle's barrel than about not wanting to lug around a heavy precision rifle. Too much weight on the muzzle will throw off your point of impact when going suppressed to unsuppressed.
The team at TBAC knows this. The staff is almost completely comprised of competitive long range shooters.  The company was born out of their need to find something that would satisfy their long range shooting needs.
We rang up Silencershop.com once again and asked about a TBAC Ultra-7. This is the mid-sized model at 7" and about 9 ounces. The guys knew what we wanted and made sure we got one as soon as humanly possible. That says a lot, with the huge backlog between the 41F rush and remnants of pre-election panic buying.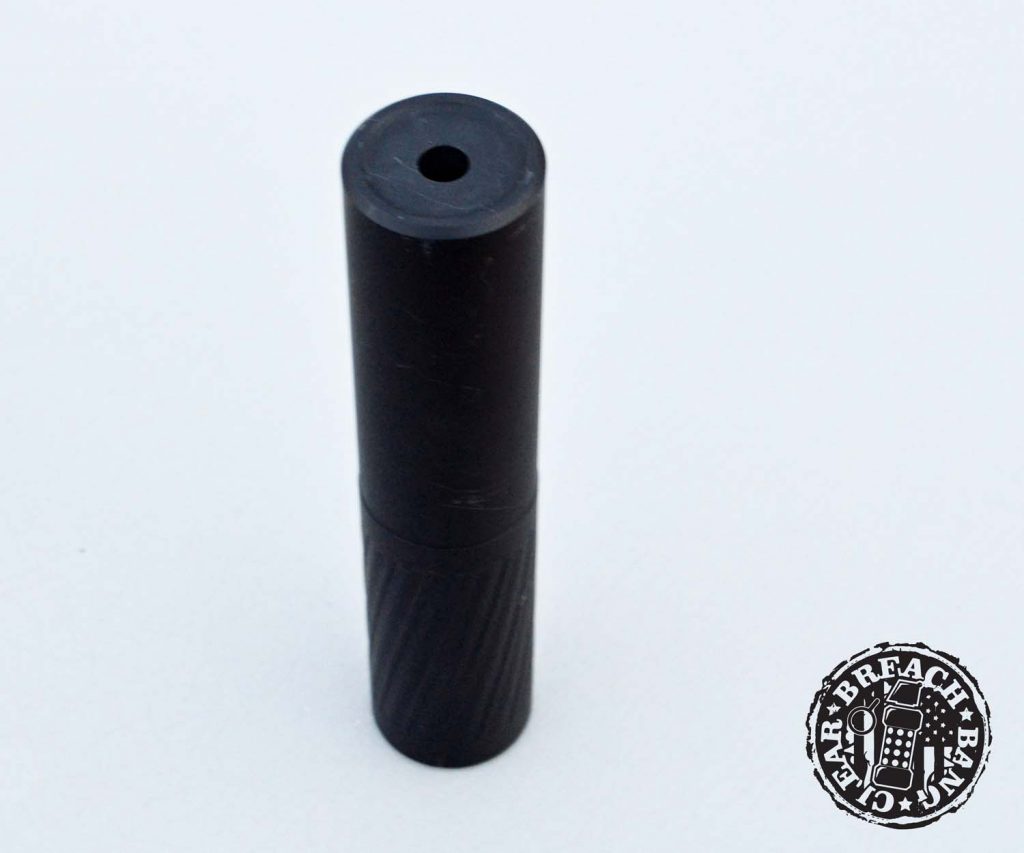 Constructed entirely from titanium, the ULTRA-7 has a fully welded core and mounts via a Thread over Muzzle Brake (TOMB). The brake is timed and set using either red Loctite or Rocksett. We prefer red Loctite. The brake is perfectly indexed with the Thunder Beast logo at 12 O'clock.
There is a direct thread version which consists of the mount as an insert. We opted for the TOMB version so that we could utilize it on a few of our other precision rifles with less wear and tear on the finer threads of the muzzles and to ensure that the cans returned to the same place each time they were threaded on.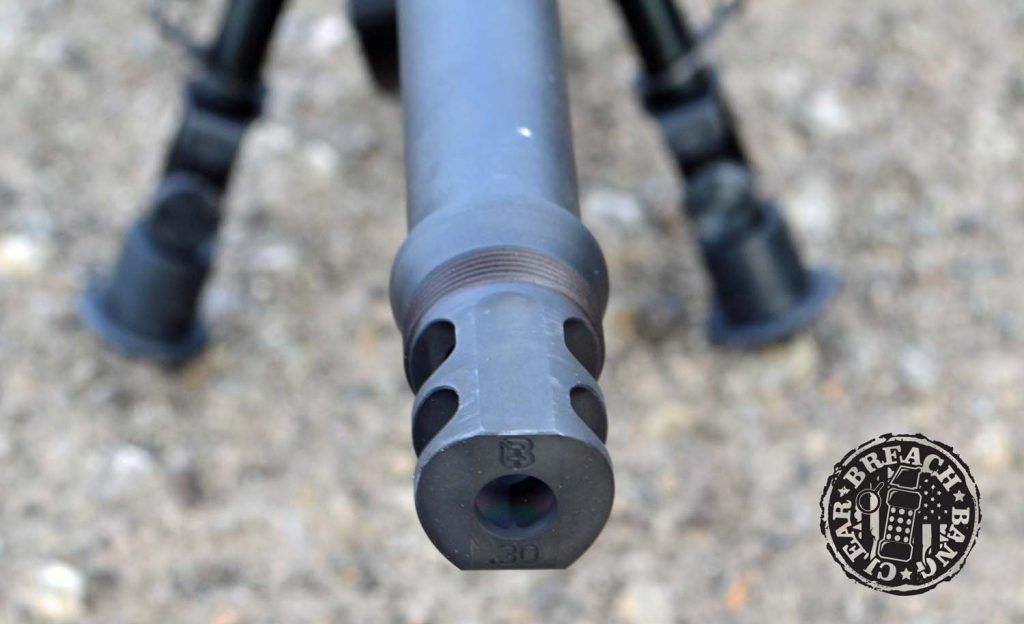 The suppressor mates to a conical shoulder on the brake and locks up rock solid and extremely tight. In direct thread configuration, the ULTRA suppressors use a heat-treated 17-4 thread insert and initial blast shield. The .30 caliber ULTRA series suppressors also have the flexibility to be changed from direct thread to CB mount and vice versa via a simple factory service operation, in case your needs change. This is accomplished by removing or replacing the default brake from the direct thread version.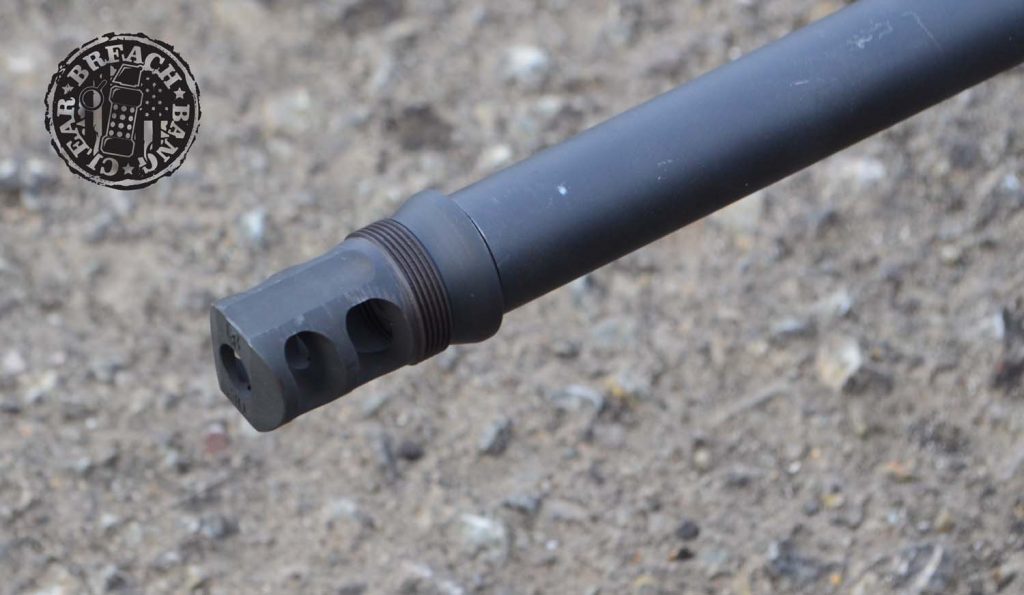 Mounted on a Remington 700, we found that the light weight of the can added nothing to the combat load weight of the rifle. More importantly it had no negative bearing on our barrel's harmonics that we could tell.
A rifle's barrel is like a tuning fork. As rounds are fired, the barrel vibrates. This is why precision rifle shooters tend to free float their barrels, so there is no contact between the stock (or hand guard) and their barrel. It keeps everything consistent.  This is another reason why precision shooters go with thicker or heavier barrels: part of it is cooling, but the other is to reduce vibration. This is why we wanted the Ultra-7.  At 9 ounces and only 7 inches in length, it's not going to upset the applecart very much. Add a 32 ounce can on the end of a precision rifle and you will see your groups go to shit for that reason.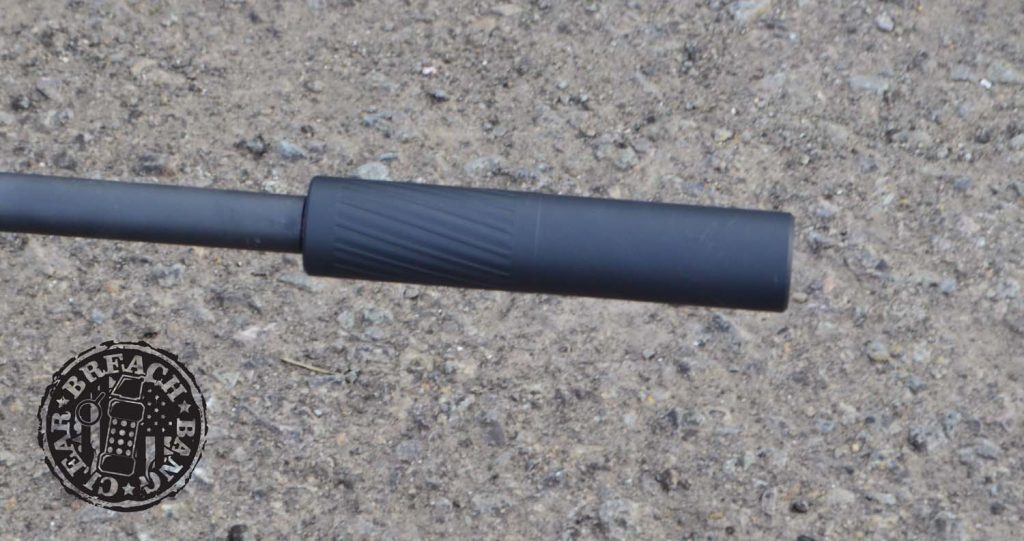 We actually found the rifle pleasant to shoot with the silencer removed and the TOMB eliminating a lot of recoil. With the can in place, you will easily shave 27 to 30 decibels off whatever you're shooting. This depends on numerous factors including caliber, load, atmospheric conditions, barrel length, altitude, air temperature, etc.
Thunderbeast's cans are not full-auto rated. The reason being is that titanium is heat sensitive. You can mag dump an AR-10, HK91, FAL or what have you through one of these (even on full auto) and it won't hurt it, but when that temperature gets upward of 800 degrees, you are asking for trouble. So don't run one on an M60 or M240!
Minimum barrel length ratings are as follows:
300 Blackout: 8″
8 SPC, 7.62×39: 10″
308 Win: 14.5″
7mm RM, 300 WIN MAG: 18″
7mm RUM, 300 RUM: 20″
MSRP is $1095, but as always you can find wiggle room.
[embedyt] http://www.youtube.com/watch?v=0L4j2gyVcNI[/embedyt]
-Mike
---
---
Mad Duo, Breach-Bang& CLEAR!
Comms Plan
Primary: Subscribe to our newsletter here, get the RSS feed and support us on Patreon right here.
Alternate: Join us on Facebook here or check us out on Instagram here.
Contingency: Exercise your inner perv with us on Tumblr here, follow us on Twitter here or connect on Google + here.
Emergency: Activate firefly, deploy green (or brown) star cluster, get your wank sock out of your ruck and stand by 'til we come get you.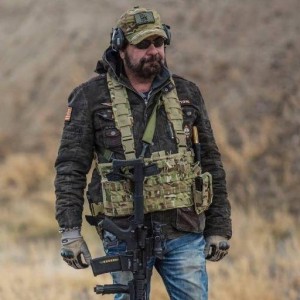 About the Author: Mike "the Mook" Searson is a veteran writer who began his career in firearms at the Camp Pendleton School for Destructive Boys at age 17. He has worked in the firearms industry his entire life, writing about guns and knives for numerous publications and consulting with the film industry on weapons while at the same time working as gunsmith and ballistician. Though seemingly a surly curmudgeon shy a few chromosomes at first meeting, Searson is actually far less of a dick and at least a little smarter than most of the Mad Duo's minions. He is rightfully considered to be not just good company, but actually fit for polite company as well (though he has never forgotten his roots as a rifleman trained to kill people and break things, and if you look closely you'll see his knuckles are still quite scabbed over from dragging the ground). You can learn more about him on his website or follow him on Twitter, @MikeSearson.