Team Bianchi's Kenda Lenseigne Wins Big at 2016 CMSA World Championship

A couple of days ago we heard Team Bianchi's Kenda Lenseigne set a world record. While shooting from horses may not be your cup of tea, you can certainly still appreciate the level of skill it takes to accomplish this. Bearing that in mind, we thought we'd share it with you: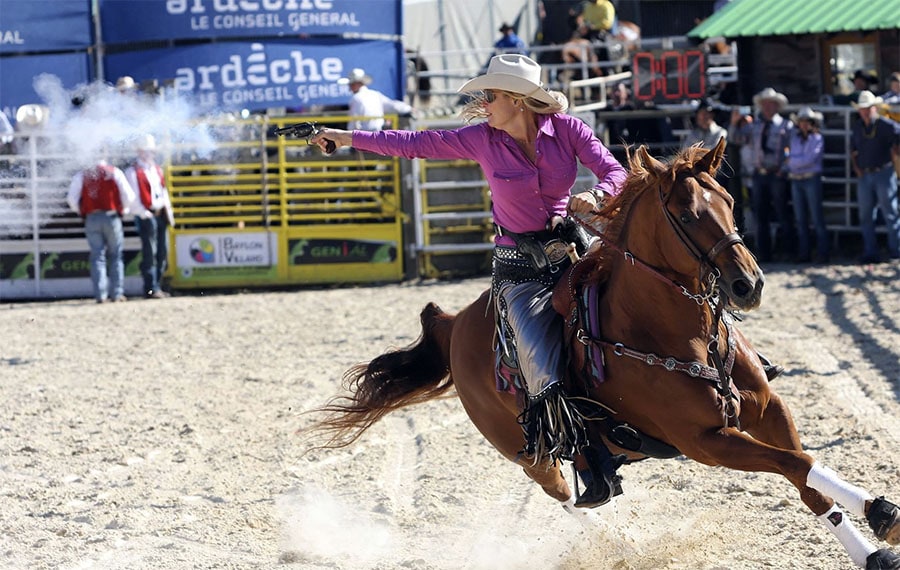 After setting not one, but two, world records at the 2016 Cowboy Mounted Shooting Association (CMSA) National Championship in May, Team Bianchi's Kenda Lenseigne added another record to her impressive repertoire at the CMSA World Championship in Amarillo, Texas last weekend. In a world record run, Lenseigne won the Cimarron Eliminator CMSA World Champion Cowgirl title.

As one of Cowboy Mounted Shooting's most renowned competitors, Lenseigne held numerous titles and records prior to this victory. She has won this event four times before on her champion horse, Justin, between the years of 2005 and 2014. However, this is Lenseigne's first World Championship win on her mare, Sparky, since retiring Justin last year.

"This win is incredibly special to me," said Lenseigne. "I knew I could trust in my equipment to perform perfectly, but it is a big feat to be the World Champion in a first year partnership between rider and horse."

Lenseigne finished the competition in 10.764 seconds, which was 0.12 seconds faster than the previous world record. Beating out the other 163 competitors entered in this category, Lenseigne ended with the overall fastest time of both men and women.

"We are thrilled to congratulate Kenda and Sparky," said Scott Carnahan, vice president, Safariland and Bianchi. "We are so proud of their accomplishments together and we thank Kenda for continuing to be an incredible ambassador for our brand and the sport."
During her world record win, Kenda used this holster.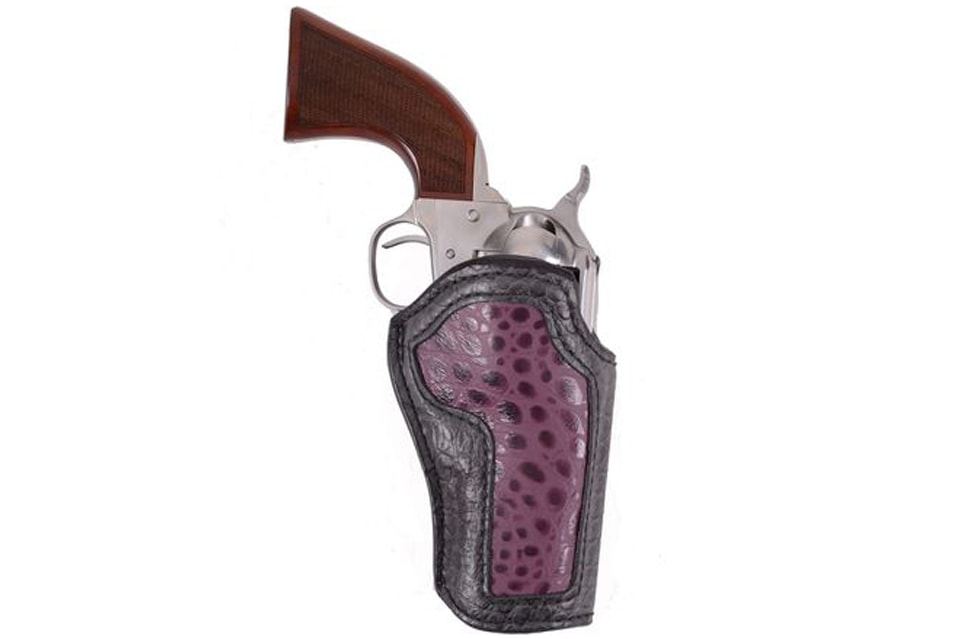 Team Safariland members are an integral part of the company's product development process by regularly testing Safariland materials and products to ensure design and development. During the championship, Lenseigne utilized her Bianchi exclusive Kenda Lenseigne Signature Series Smokechaser Cowboy Holster.

About Bianchi in their own words:
Bianchi has been a leading producer of holsters and accessories for the concealment, sporting, law enforcement and military markets worldwide for more than 50 years.  From premier leather products including Bianchi Cowboy, to the ruggedly durable AccuMold and PatrolTek lines, Bianchi products are known for their time-proven designs, quality and longevity. Bianchi is a part of The Safariland Group family of brands.
For a direct link to the holster, click here. You can find out more about Bianchi and Safariland online.
---
---
Mad Duo, Breach-Bang& CLEAR!
Comms Plan
Primary: Subscribe to our newsletter here, get the RSS feed and support us on Patreon right here.
Alternate: Join us on Facebook here or check us out on Instagram here.
Contingency: Exercise your inner perv with us on Tumblr here, follow us on Twitter here or connect on Google + here.
Emergency: Activate firefly, deploy green (or brown) star cluster, get your wank sock out of your ruck and stand by 'til we come get you.