Mega Lumens Monday: XC2 With Laser
Mega Lumens Monday: XC2 With Laser
News Desk
We have been watching all the Mega Lumens Monday releases with great interest, hoping at some point to see something to replace the Westinghouse M-25 or General Dynamics RBS-80. Although that hasn't happened yet (much to our dismay), they've been dropping some badass stuff — and their latest introduction is one of the best yet.
This is the new XC2 300 lumen WML (Weapon Mounted Light) with red laser. The XC2 is SureFire's smallest and lightest handgun light with integrated laser.
Here are some of its features, as they explained 'em to us (these are the explanations SureFire supplied):
• recoil-proof LED that's focused by a multi-faceted reflector to create a broad 300-lumen "MaxVision Beam" for illuminating and identifying threats at close range.
• highly visible 635nm red laser that, once zeroed, rarely needs re-zeroing thanks to adjustment screws that won't back out from the effects of recoil.
• measures least than 2.5 in. long, weighs just two oz, making it a "crucial addition" to concealed-carry pistols.
• compact body constructed of aerospace aluminum with MilSpec had anodized finish
• ambidextrous switching to provide both momentary- and constant-on activation
• rechargeable AAA NiMH better comes included, can be accessed from front-facing battery compartment
• gasket-sealed and weatherproof
You can learn more about the new SureFire XC2 lightweight pistol mounted light at:  www.surefire.com/xc2
SureFireis a member of JTF Awesome. They're Instagram, @SureFire_LLC and the Book of Face, /SureFire/. Be sure to also check out the Surefire Lifestyle (@surefire_lifestyle) feed.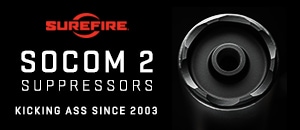 [arrow_feed id='49663′]
---
From the Breach-Bang-Clear News Team: tactical news, gun news, and developments in the firearm industry, not to mention tactical gear reviews. As if that's not enough, we bring you All The Things a Warrior Scholar, Renaissance Person, or responsible armed citizen might want to know. Think and be dangerous.
If you wish to share or repost, please so kind as to follow our terms and conditions.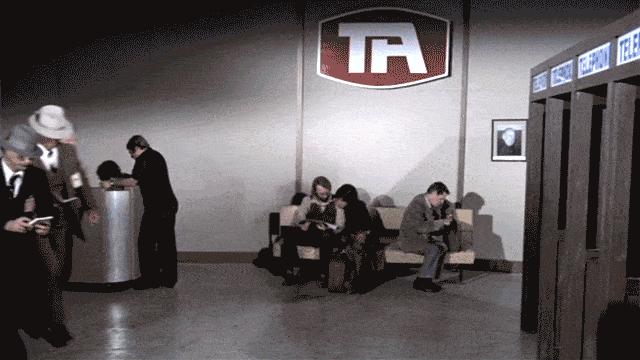 Comms: Our PACE Plan
Primary: You should immediately subscribe to the Breach-Bang-Clear newsletter here; you should also be reading all our pontifications and every single Op-ED we publish.
Alternate: We present superb gun pr0n, knife pr0n, and tactical industry news on on the Breach-Bang-Clear Facebook page; there will be more of that, and some military humor as well, on our Instagram account (@breachbangclear), so be sure to check in there frequently.
Contingency: There will be an additional chance to read tactical news, gun reviews, outdoor gear reviews, adventure equipment reviews, and blade pr0n on our Google + account;
Emergency: Activate firefly, deploy green (or brown) star cluster, get your wank sock out of your ruck and stand by 'til we come get you.
T&C: All original material published by Breach-Bang-Clear is the copywritten property of Breach-Bang-Clear, Inc. If you wish to repost, republish, or otherwise share our content, feel free to reproduce an extract of up to 225 words and one complete, unaltered image, preceded by attribution crediting the source and author's name, to include a link to the Breach-Bang-Clear home page, with a link back to the full article on our website, BreachBangClear.com. You do not require our permission to do this. Please do not reproduce our content in its entirety without contacting us first. We do allow full syndication on a case by case basis (credited, and posted with a canonical link, as is common practice and in good form) but only when mutually agreed upon beforehand. If you wish to reproduce a complete article, please contact us for permission to publish first.