New Hill People Gear Recon Kit Bag

Hill People Gear is well known for their fecund design team and frequently-unconventional gear setups. I've been using one of their running rigs for several years now and can't find anything bad to say about (fits a Glock 19 equipped with a WML with no issues when beating feet on the road? Hell. Yes.) At SHOT Show 2015 yesterday I saw the latest version of their Heavy Recon Kit Bag. It looks like a regular Heavy Recon Kit Bag – except that it's not. Grunts: Fecund.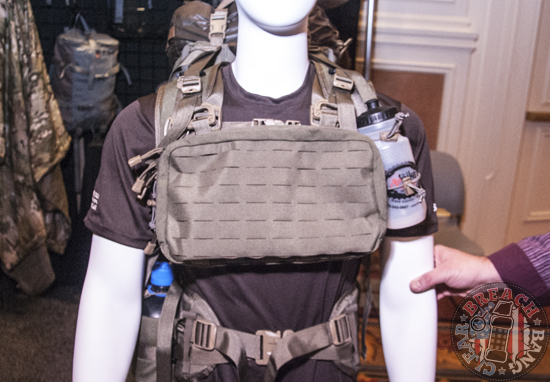 Note the First Spear style cutouts on the front so you can add MOLLE or PALS accessories without undue weight or bulk. No, you aren't going to have a full fighting rig riding on there but it's certainly useful (one of the Hill brothers detailed that he's run a set of 7.62N mags there successfully). A horizontal strip of more typical MOLLE runs along the bottom for securing chemlights or tourniquets. Inside the front pocket is another set of First Spear cutouts with two vertical pockets across for holding items like GPSs or cellphones. Oh yeah – those cutouts are on Velcro so you can run any number of compatible holsters or pouches (such as those of Orange Diamond Concealment).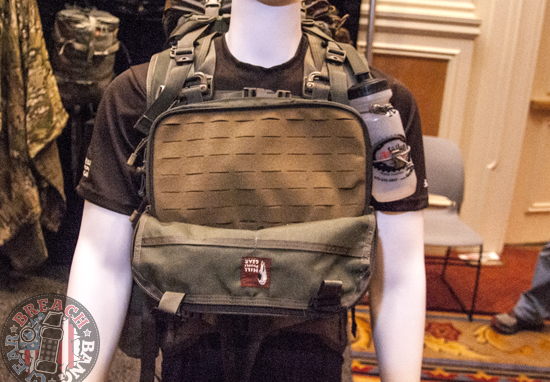 And being a Heavy Recon Kit Bag, there's another pocket behind that, also covered in Velcro.
If you haven't tried a Hill People Gear rig yet–I highly encourage you give them a go. You can visit their homepage here or Facebook page here
-DFM
---
Mad Duo, Breach-Bang& CLEAR!
Comms Plan
Primary: Subscribe to our newsletter here, get the RSS feed and support us on Patreon right here.
Alternate: Join us on Facebook here or check us out on Instagram here.
Contingency: Exercise your inner perv with us on Tumblr here, follow us on Twitter here or connect on Google + here.
Emergency: Activate firefly, deploy green (or brown) star cluster, get your wank sock out of your ruck and stand by 'til we come get you.
About the Author: A combat veteran of the United States Marine Corps, Dave "Mad Duo Merrill" is a former urban warfare and foreign weapons instructor for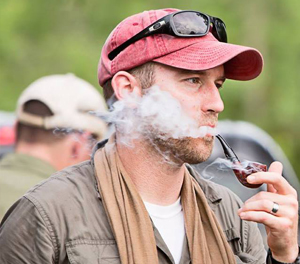 Coalition fighting men. An occasional competitive shooter, he has a strange Kalashnikov fetish the rest of the minions try to ignore. Merrill, who has superb taste in hats, has been published in a number of places, the most awesome of which is, of course, here at Breach-Bang-Clear. He loves tacos, is kind of a dick and married way, way above his pay grade. You can contact him at Merrill(at)BreachBangClear.com and follow him on Instagram here (@dave_fm).