Better Gunfighting: How Daniel Defense Helps LEOs

Better Gunfighting: How Daniel Defense Helps LEOs
Candice Horner
Over the past year, mainstream media is paying more attention to ambush attacks on police. With the Dallas Shooting being the deadliest incident on law enforcement since September 11th, it was the catalyst to acknowledging there is a problem with how law enforcement is trained.
"During the Dallas Shooting, I was glued to the TV. While watching the coverage until 4am, the feeling of helplessness was overwhelming. I felt like positive action had to be taken that would benefit officers in the field, and hopefully save lives in the future. The goal for the Daniel Defense Team in hosting this class was to help fill training deficits that exist in many police departments due to budget constraints," recalls Thomas Carlson, Daniel Defense Director of Marketing Communications.
Essentially, the Daniel Defense Team felt like the rest of America when the Dallas Shooting occurred – but they were able to help push change. They did this by bringing William Petty (owner of Centrifuge Training and brand ambassador to JTF Awesome team member Propper) to Georgia to teach his Vehicle CQB Instructor Course.
The course is developed from trends based off the fact that a large portion of police work takes place in and around vehicles. Petty says, "Tactics only work when subjects are compliant. But, the tactic isn't valid unless it works when opposed. We cannot rely on people to be compliant." Petty's course shifts the historical way of thinking and proves there are at least 16 points of cover on a vehicle.
Instead of working from the "V" of the door, he teaches participants how to use several areas on the vehicle for cover and how to use those points to your advantage to fight back.
The Daniel Defense-hosted Vehicle CQB Instructor Course was offered to agencies via the DD MILE (Military & Law Enforcement) events page. Daniel Defense footed the bill, which enabled more officers the opportunity to attend. There were a total of seventeen departments in attendance, ranging from local to state to federal. After completion of the four-day course, students can go back to their respective departments to teach tactics learned.
Interesting fact: Currently, there are over 200 agencies (totaling over 4000 rifles) who use Daniel Defense rifles.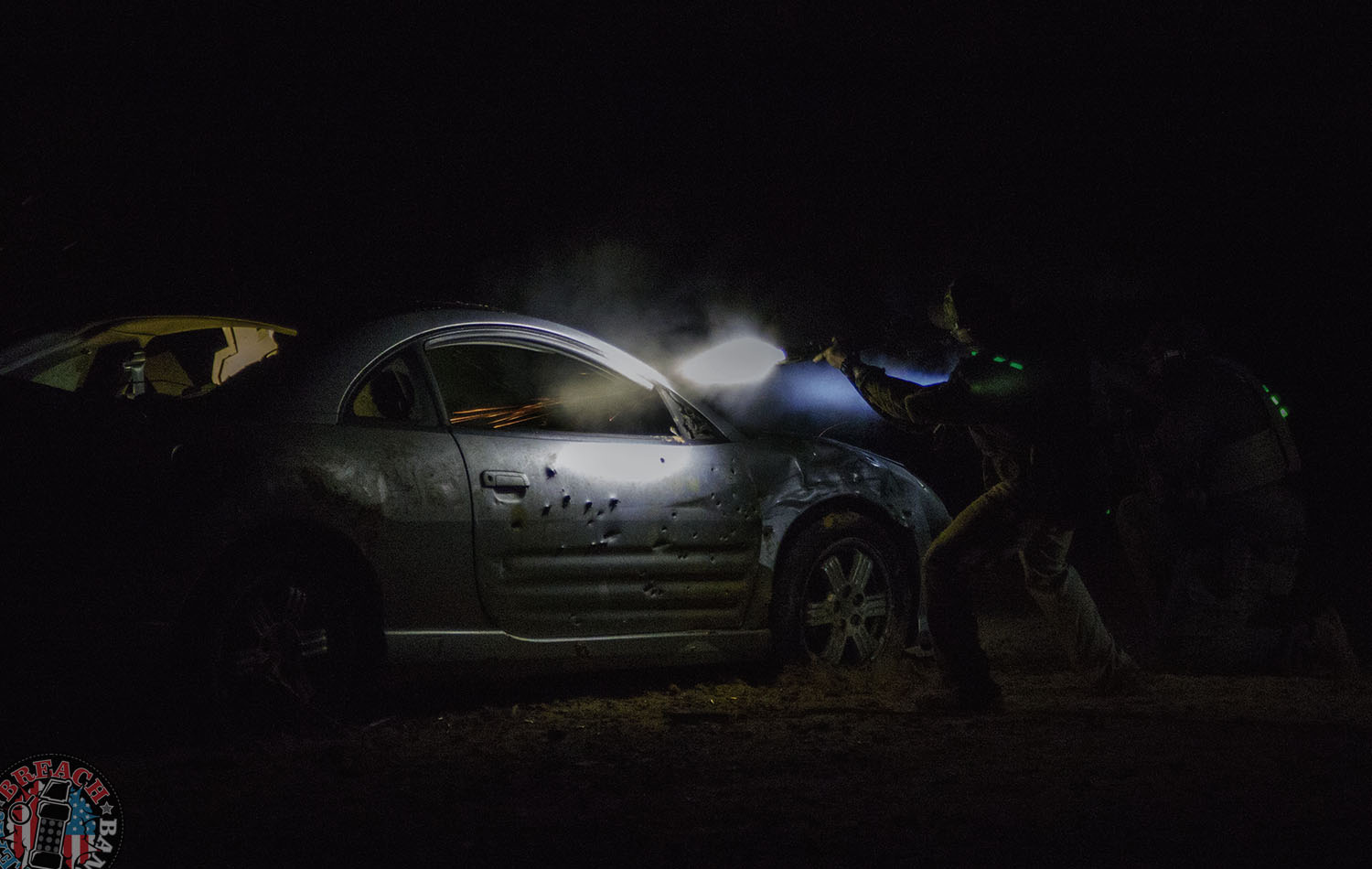 Petty's main goal for the course is "To push the boundaries of 'traditional' cover and concealment utilizing various cars and trucks in a true 3D environment." Some of the topics covered during Petty's VCQB Instructor Course were:
– Vehicle CQB Principles
– Positional Shooting
– Vehicular Anatomy and Ballistics
– Fighting from Inside the Vehicle
– Fighting from Outside the Vehicle
– Force on Force
– Equipment Considerations
– Low Light Fighting
Petty's training philosophy can be summed up as, "A gunfighter will always pass a qual; those trained to qual may not survive a gunfight. The training needs to reflect the reality of our current domestic law enforcement engagements."
There was an abundant amount of positive feedback during and after the class. Here's what a few of the students had to say about the class:
"Innovative, dynamic, and extremely effective training."
"Petty is teaching techniques based on learning experiences from actual engagements, not regurgitated content handed down from days of old. He's basing his content on common denominators from actual shooting footage and building his material around that."
"There are 212 square miles in my county, with only five officers; backup can take time. I need people to solve problems and this course teaches just that."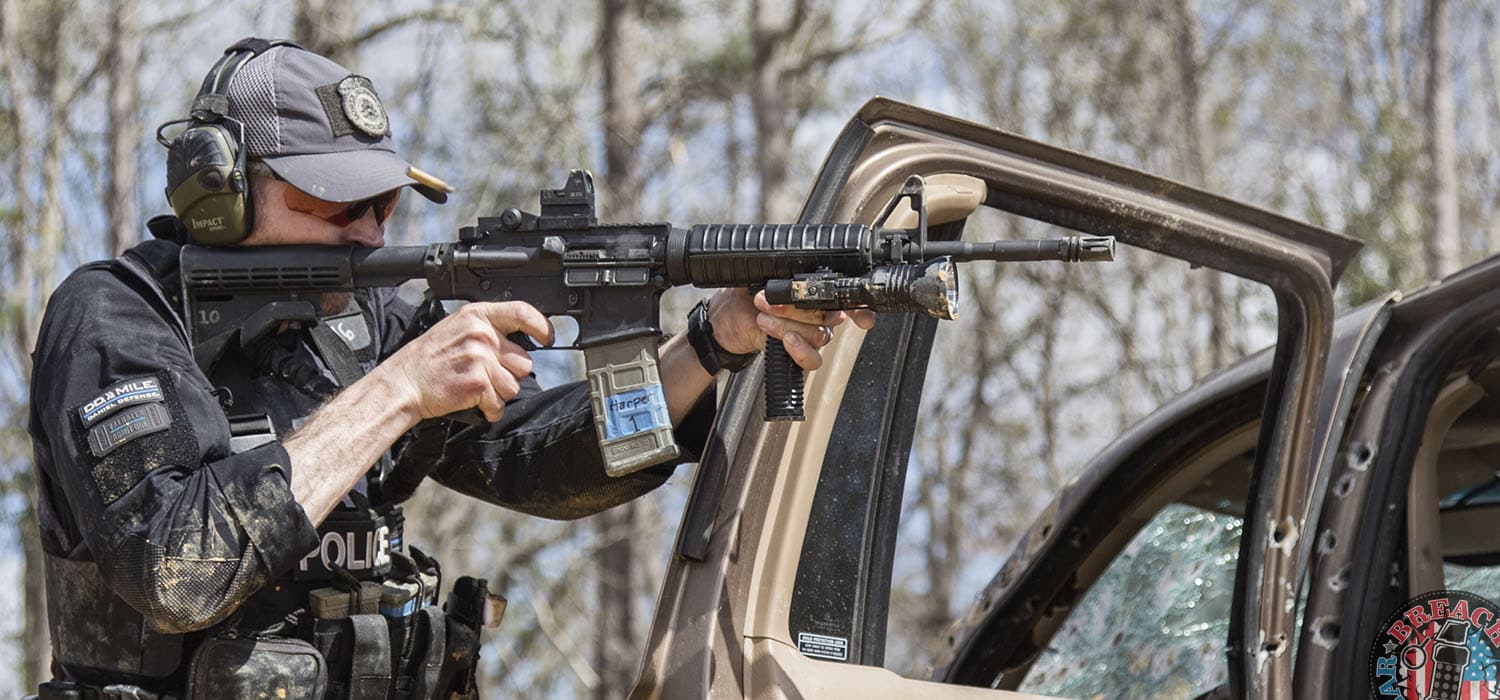 "My most important takeaway from this course was to always challenge your training paradigms. I'm a 13 year cop, and these guys brought stuff to the table I've never been taught."
"I've been to a lot of tactical training throughout the country, and this one by far is the best one I've been to. The entire length of the training is high intensity and teaches the 'why' while pushing your limits."
"I've always been training centered. With a class like this, I am able to improve our entire department. I believe in training before a fatal incident occurs instead of learning mistakes from a fatal incident."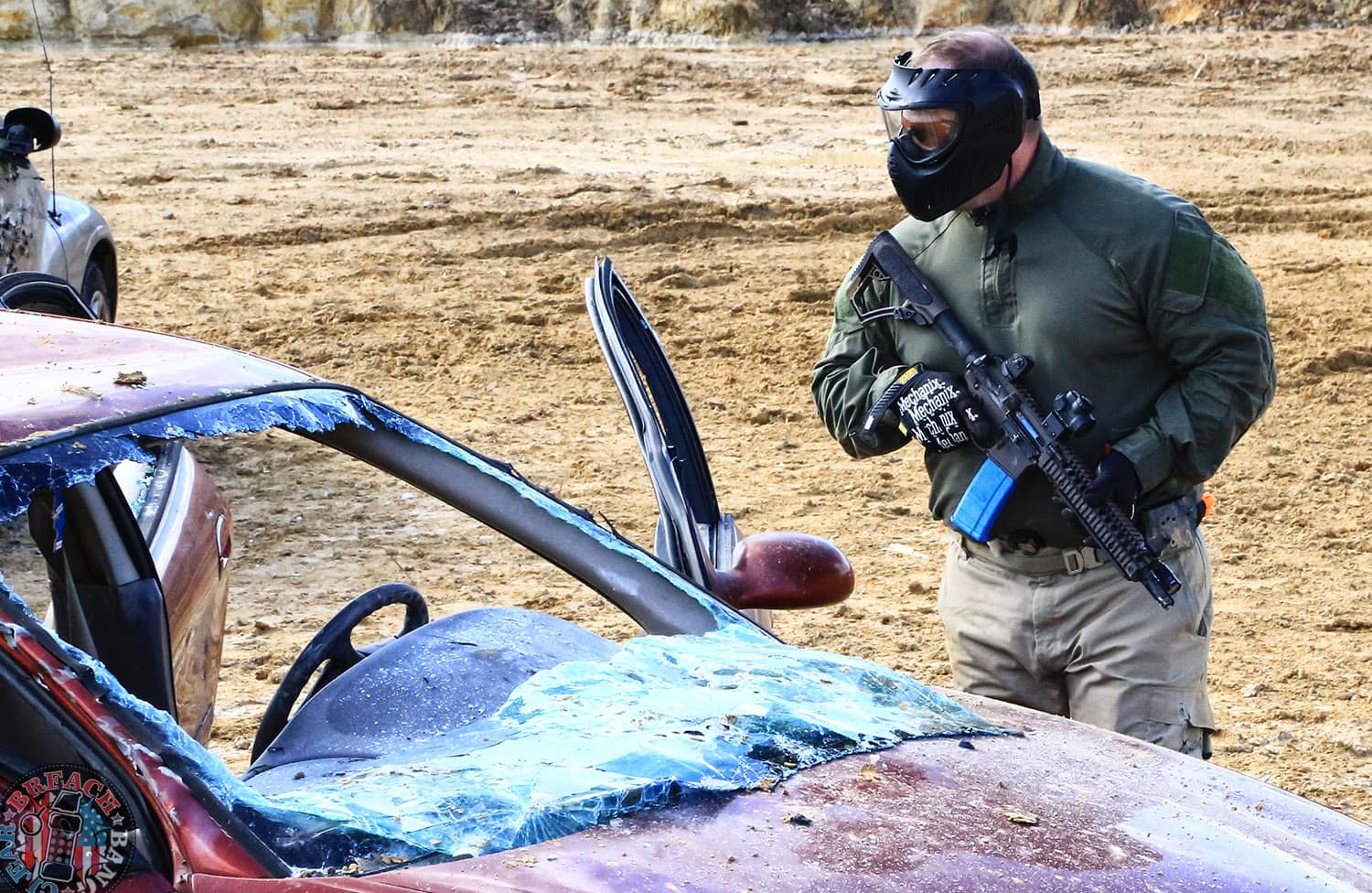 "For us, it was the right training at the right time. Our department recently got a training vehicle to shoot around. I see the principles learned during the course as beneficial because our department didn't have a structured course that had anything to do with vehicles."
"This training should be essential for every officer because in and around cars are the environments we're usually in. For me, personally, this course was eye-opening because it showed me how behind we are when it comes to training our people."
"With a high turnover of officers, being able to train high volumes of officers is imperative. As an instructor, I help in shaping the future of policing for our city. NYPD has already incorporated large parts of this material."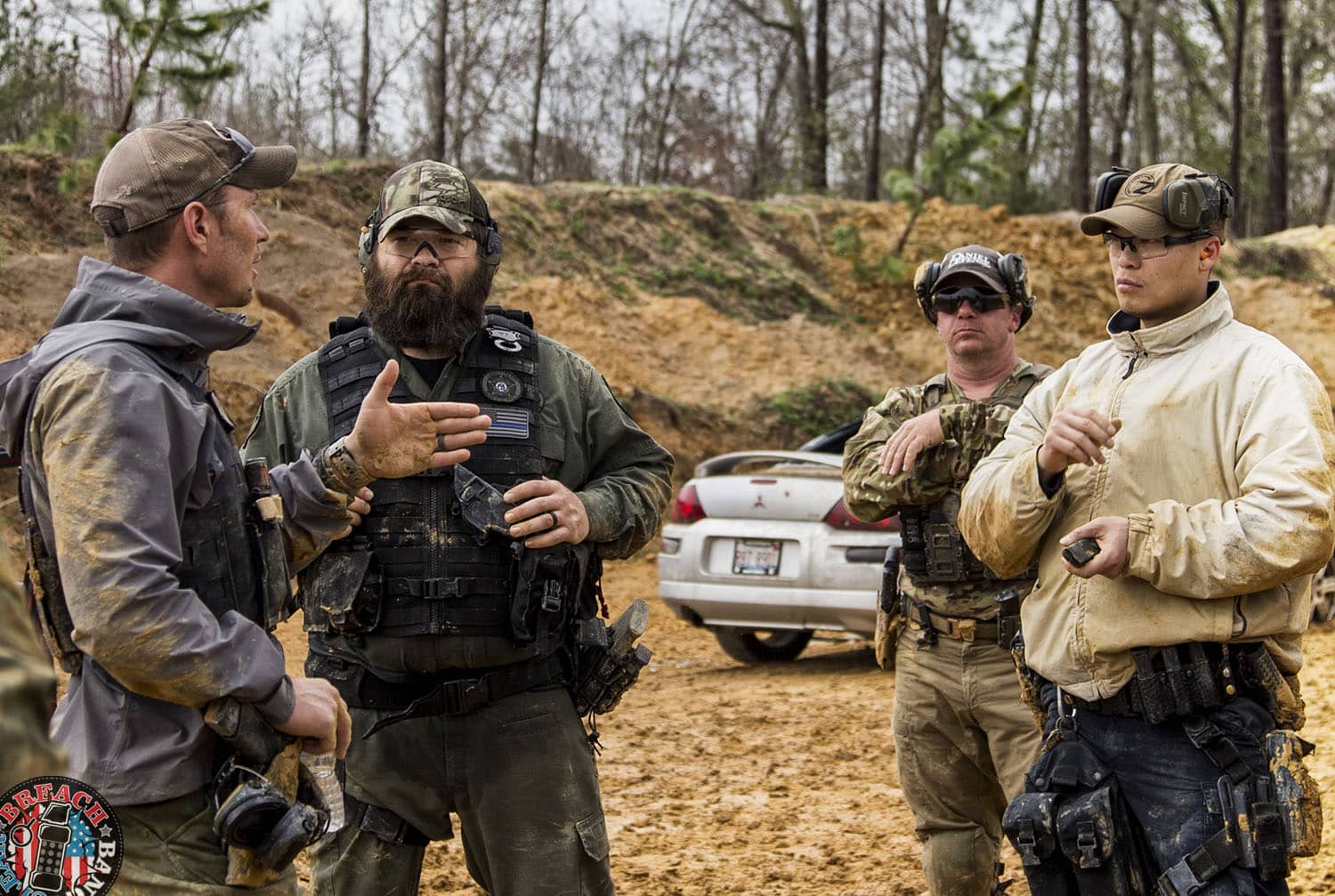 "We had a budget cut in training. My ticket into this class was thanks to Daniel Defense and the fact that my state PD recently adopted VCQB. The state saw the necessity for this training, which was how I was able to justify attendance to the course from my local department. This course brings skills used by big agencies to smaller agencies, like I'm part of."
"It's generally a good sign when an instructor will share their curriculum. Enabling us with the tools to push this information to our departments is huge."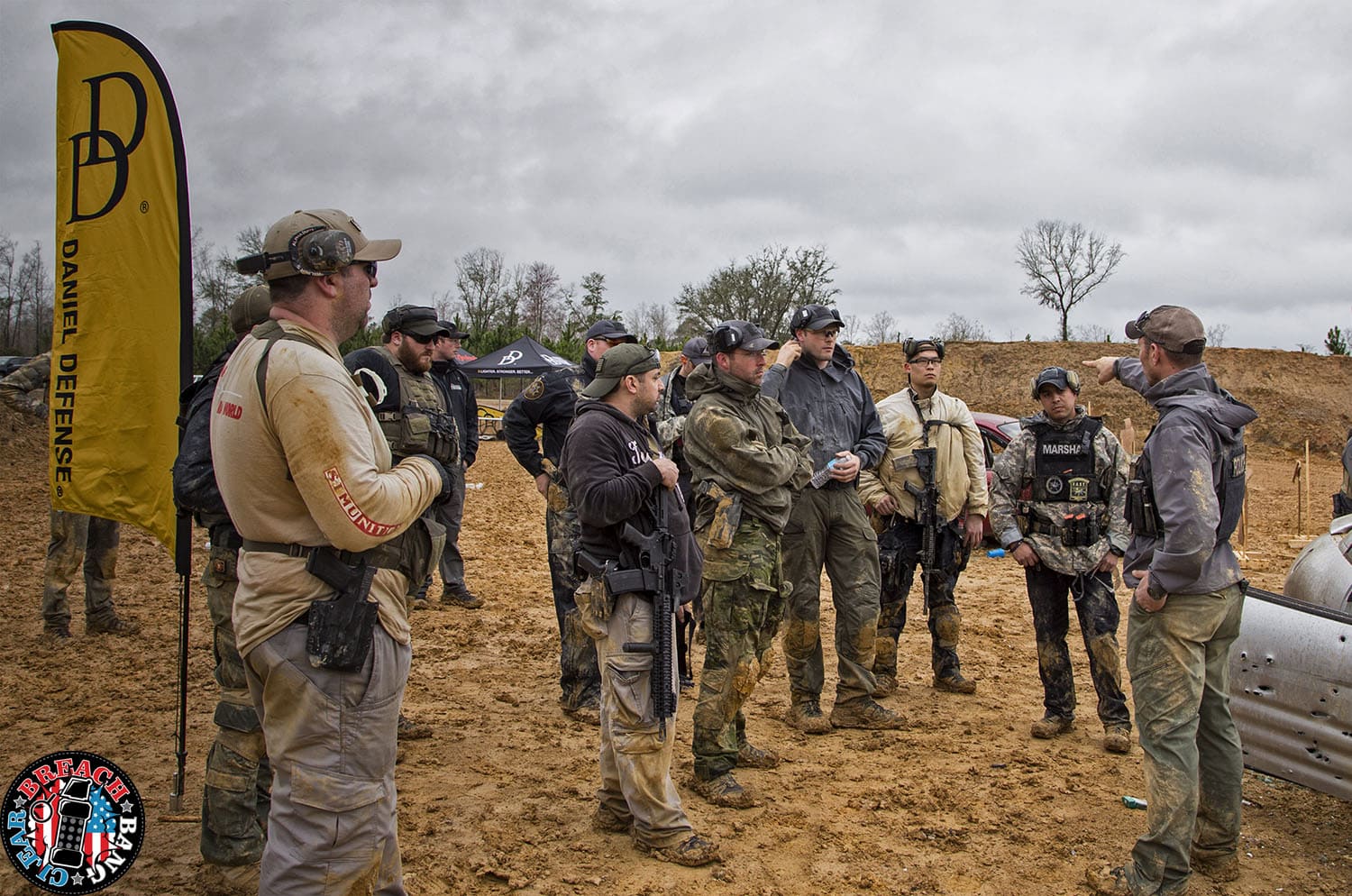 The course can be very intensive, and the weather turning the Georgia range into a roiling bowl of clay only added to the challenge. See for yourself with the gratuitous number of action shots below: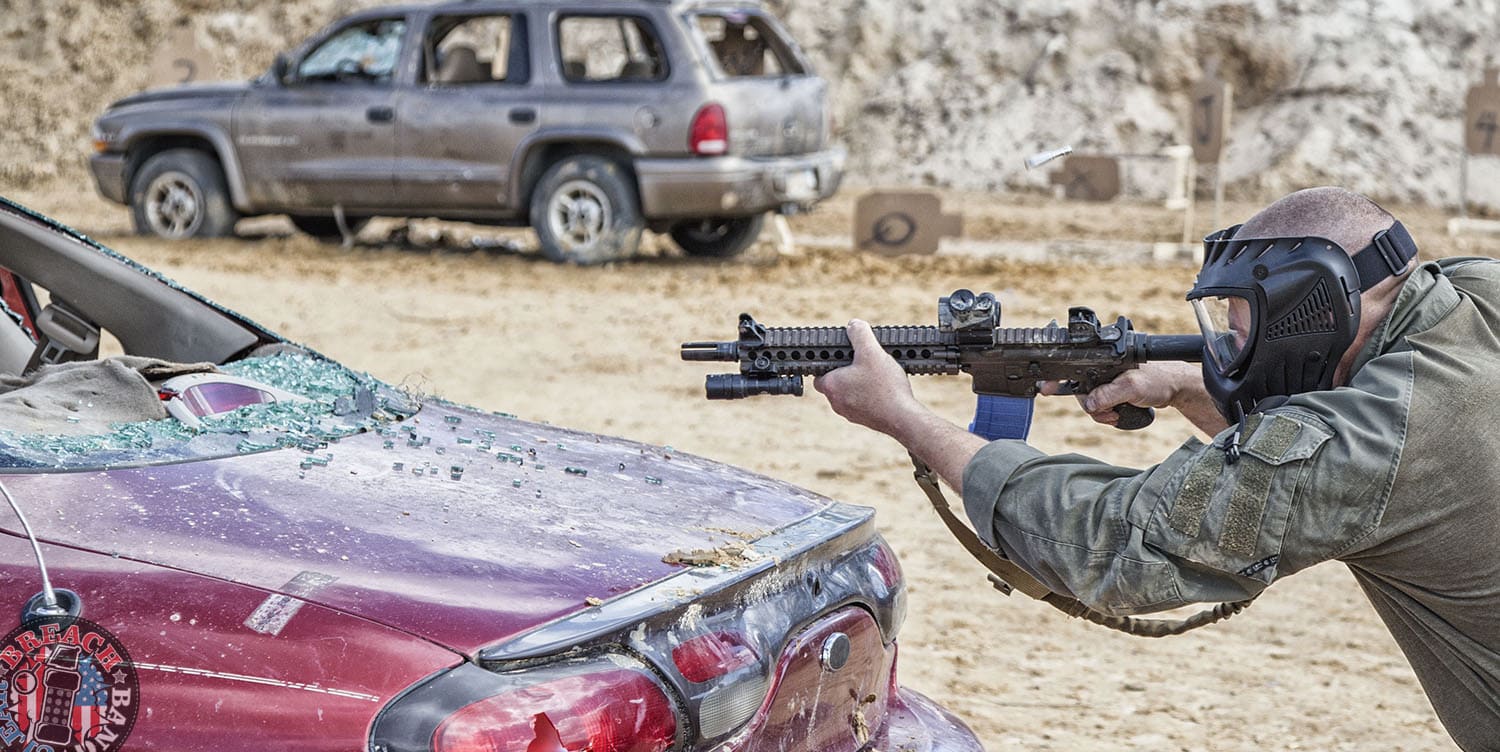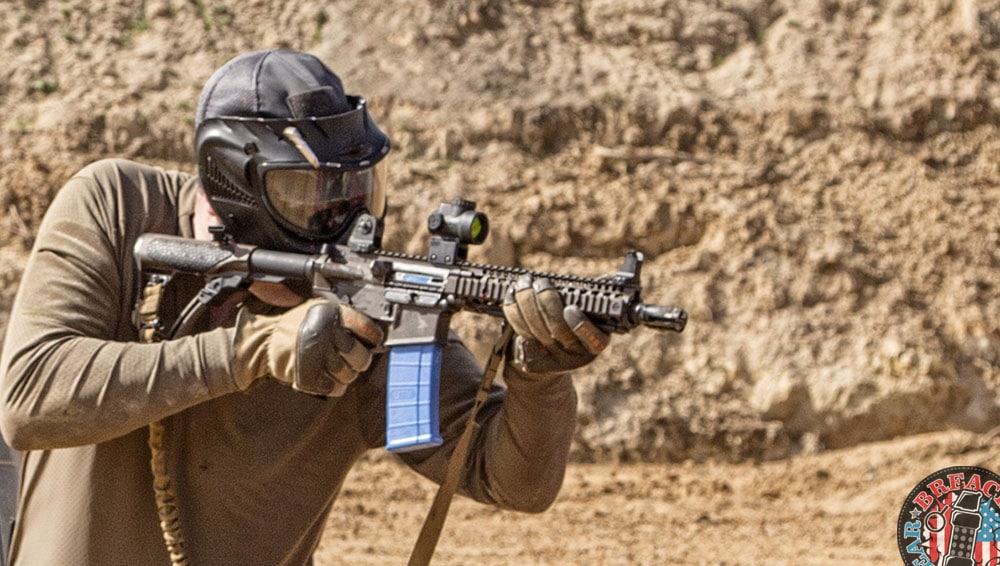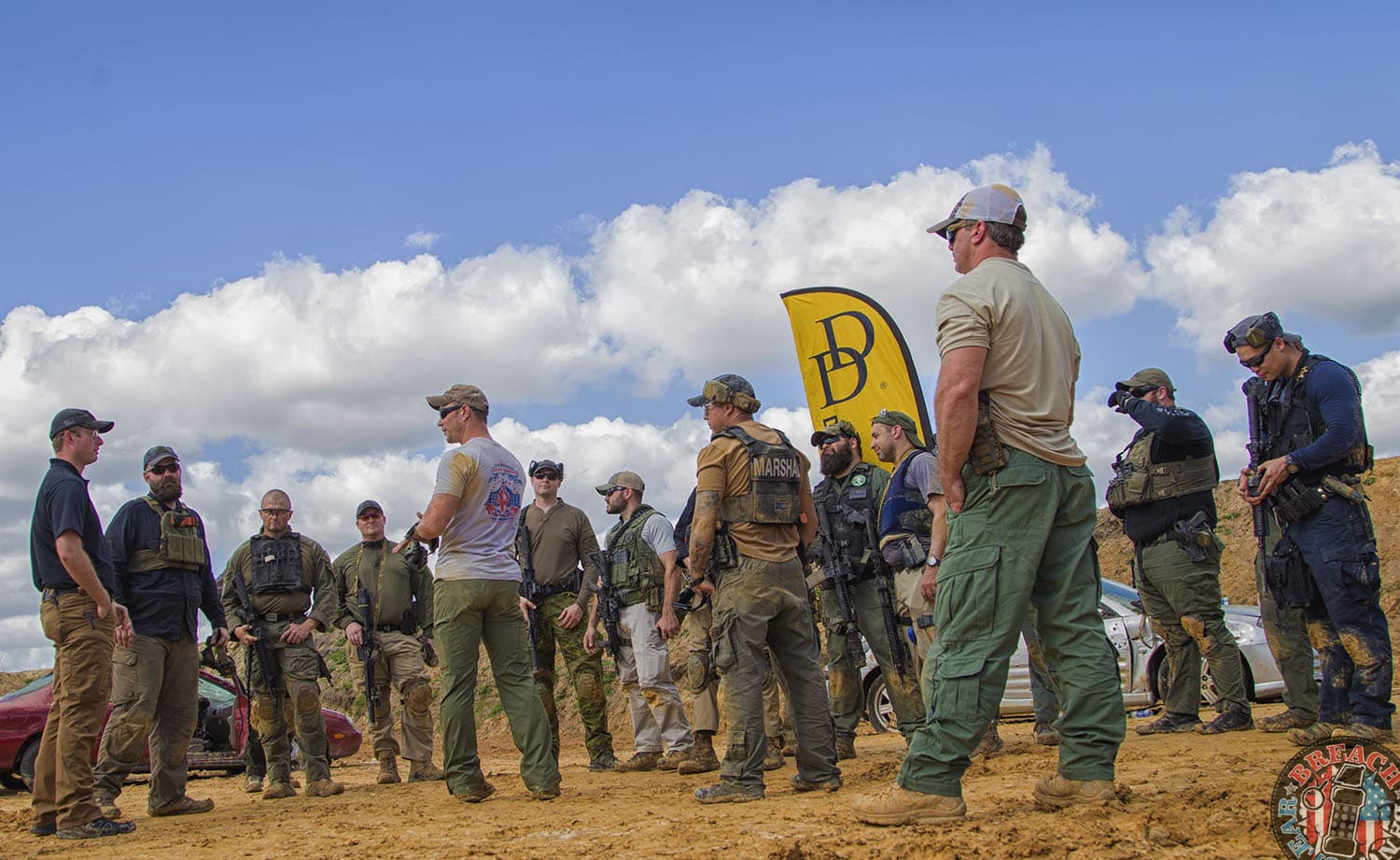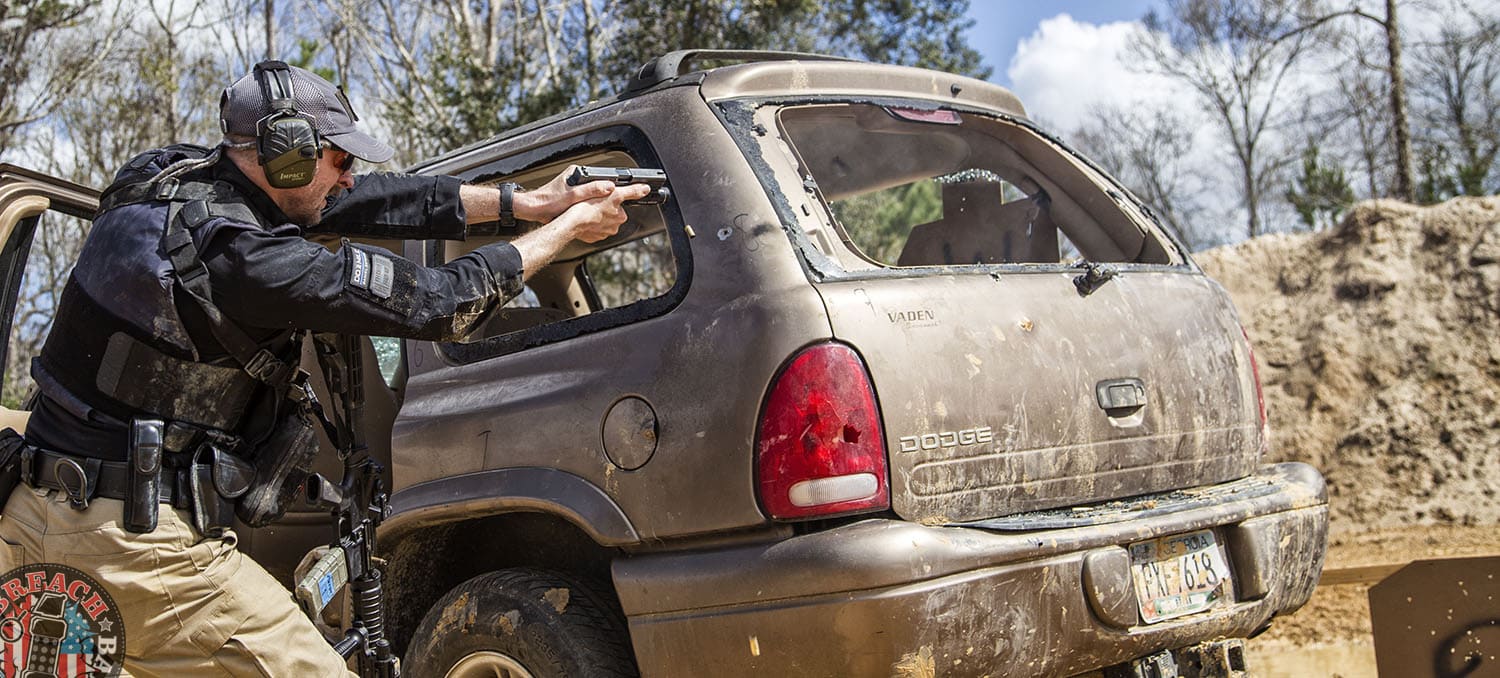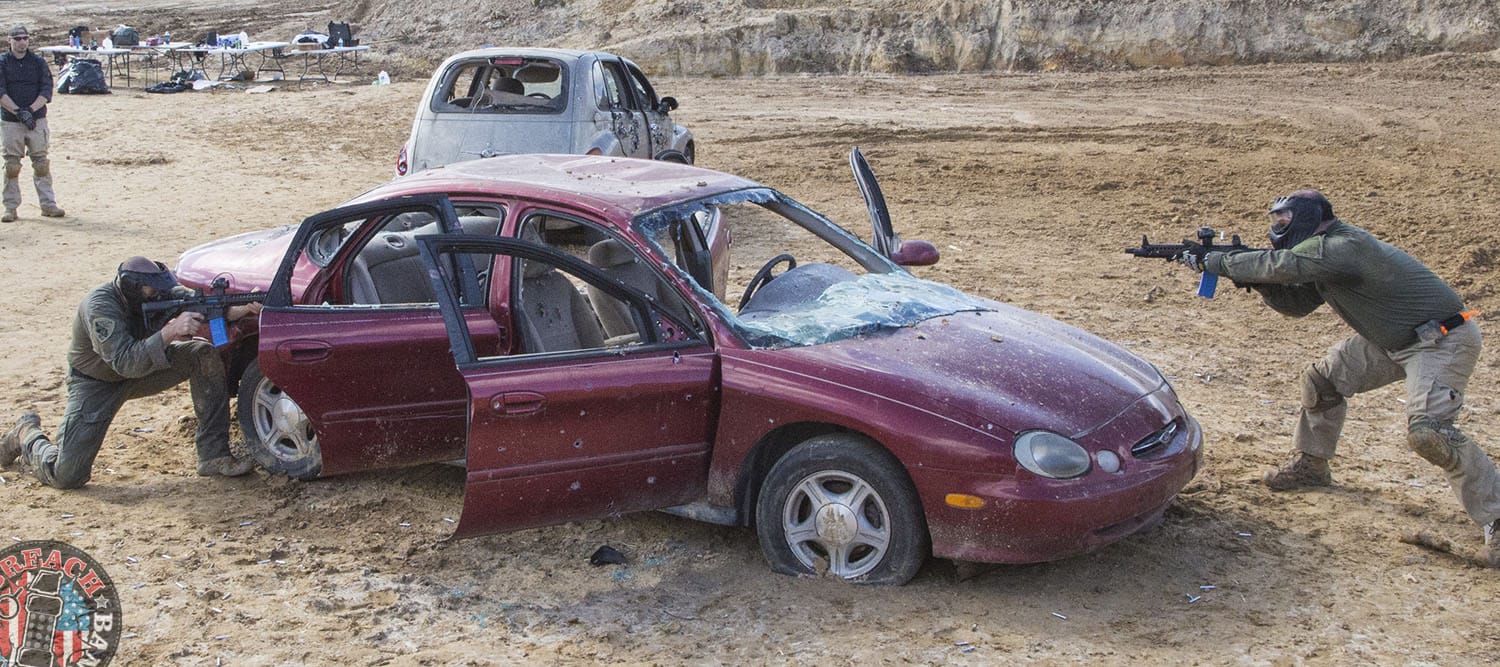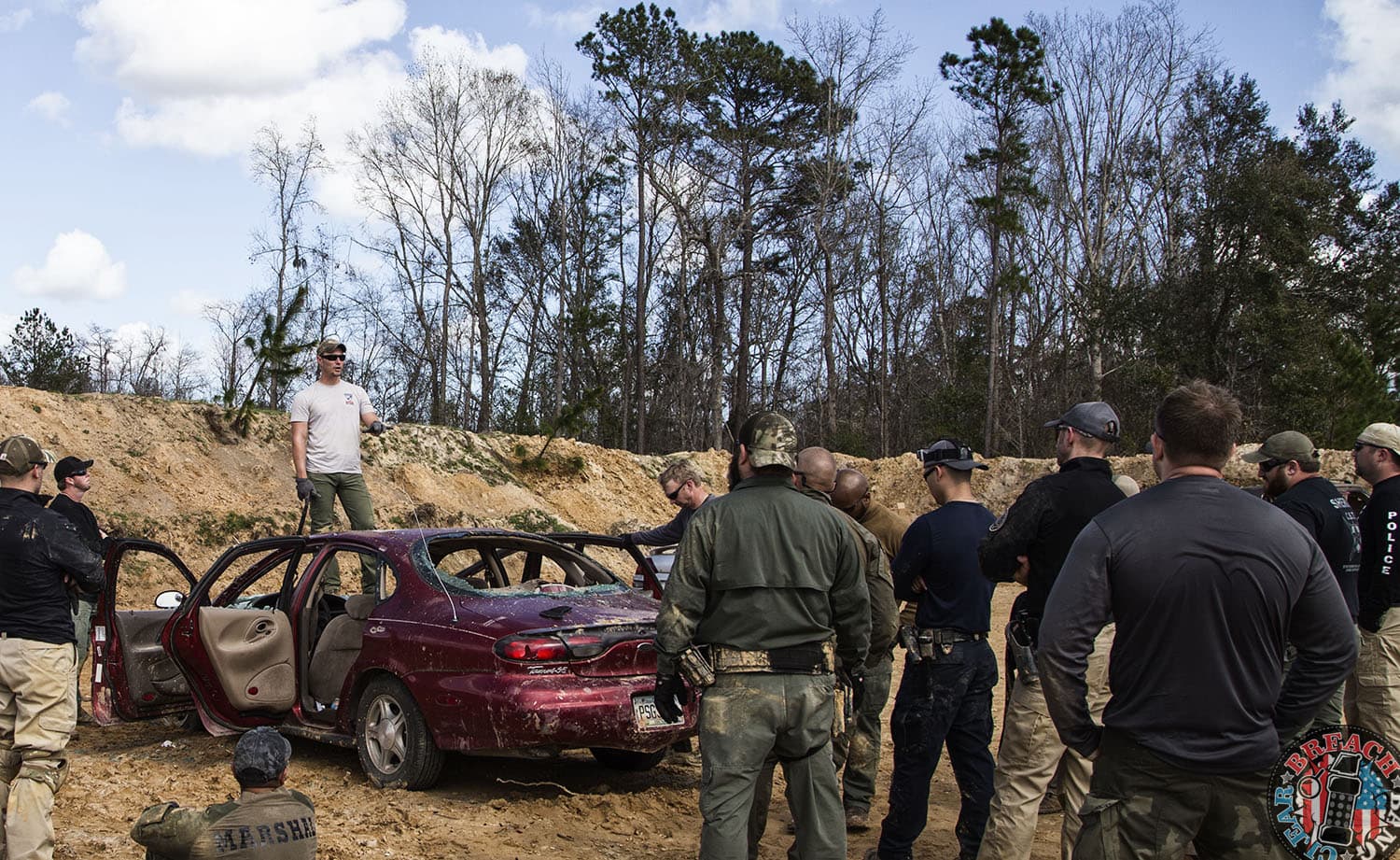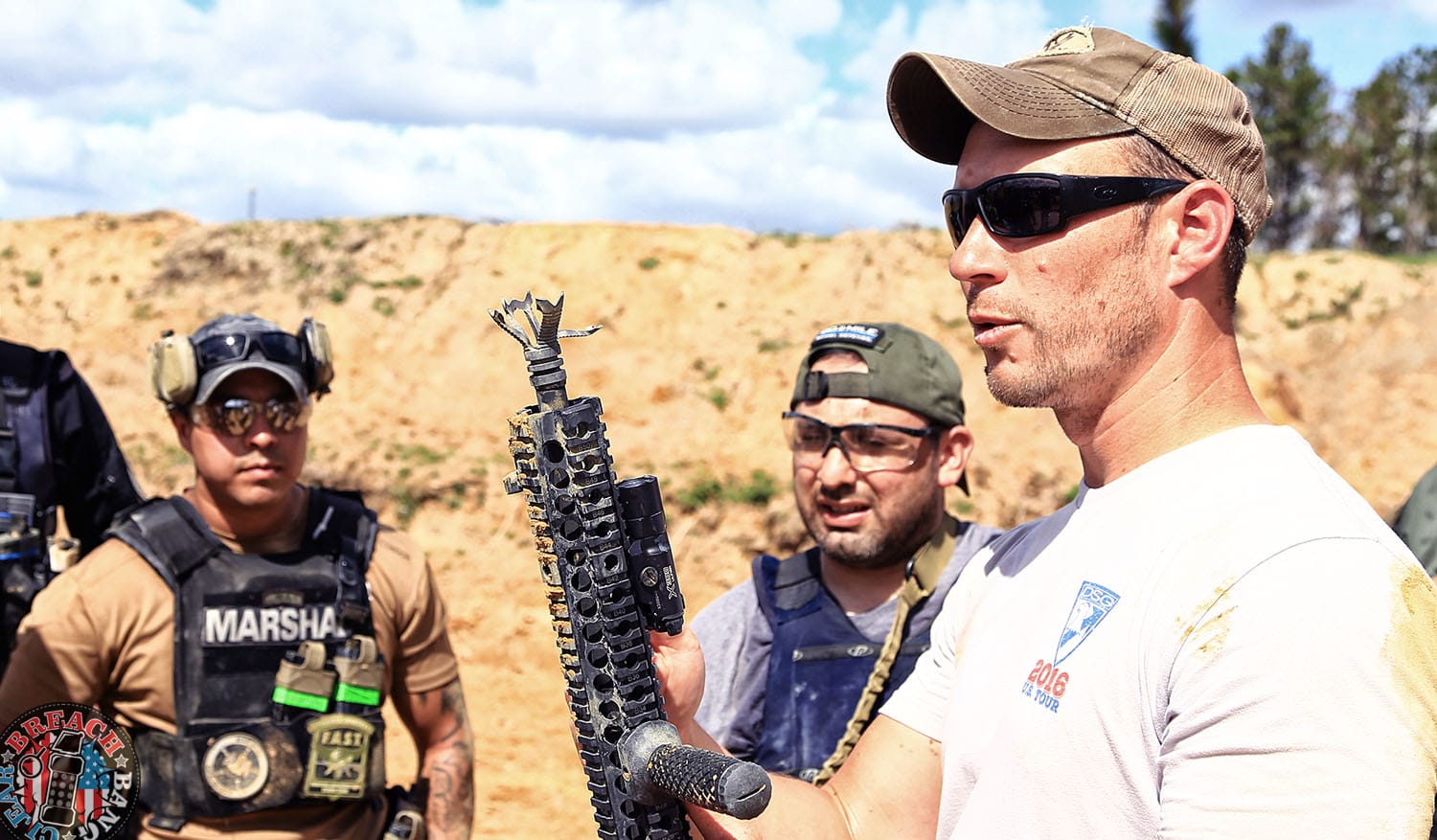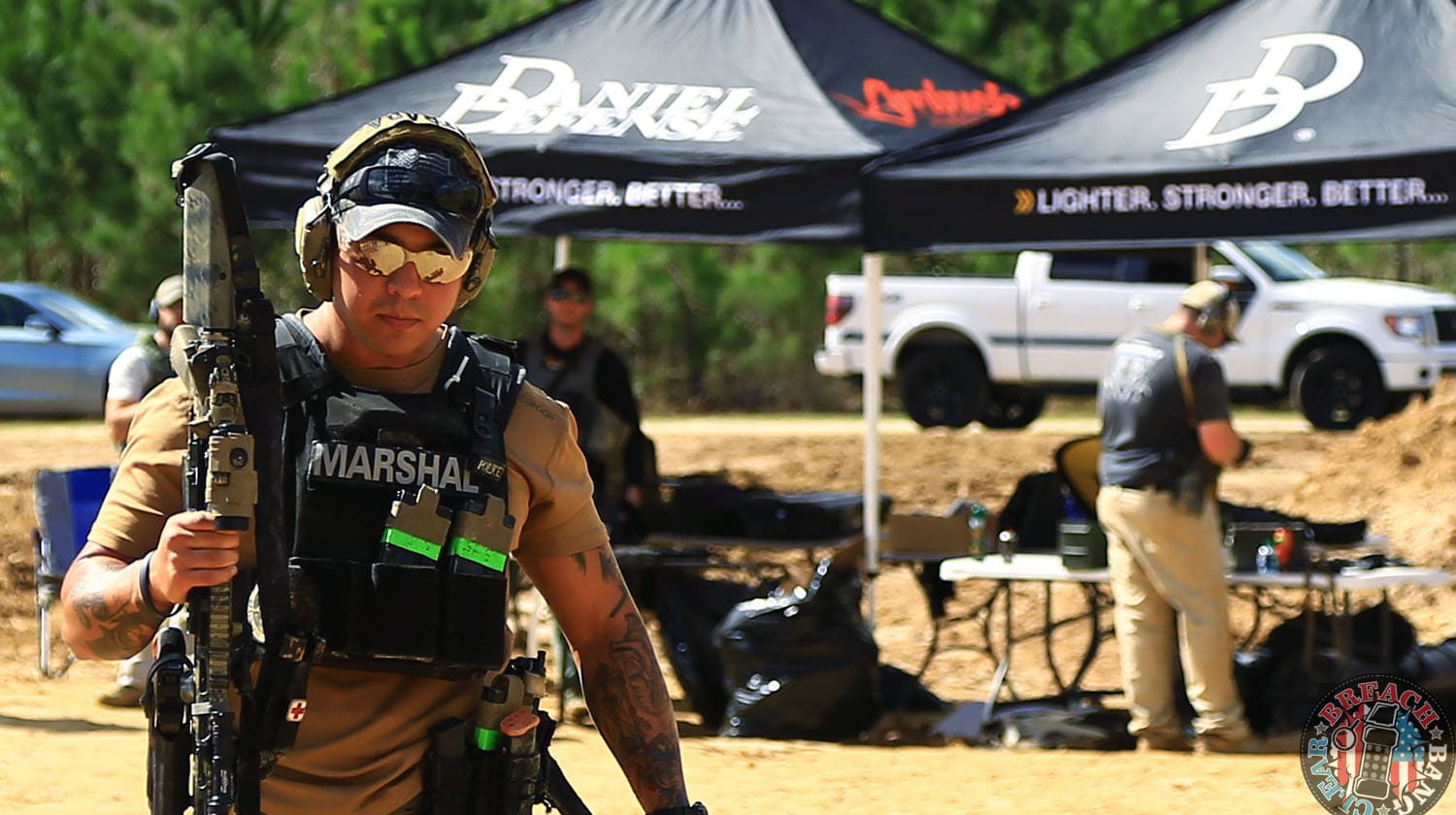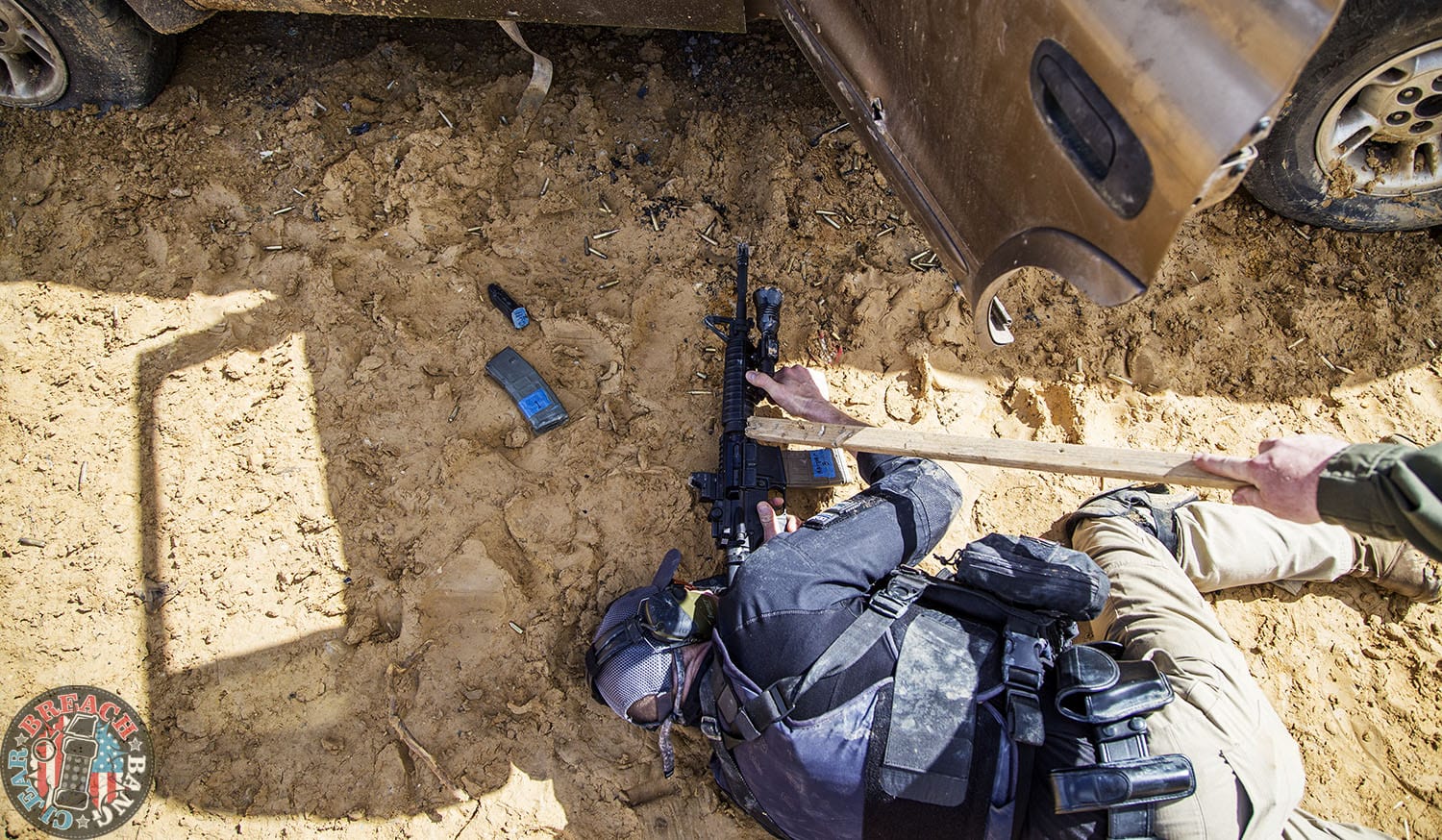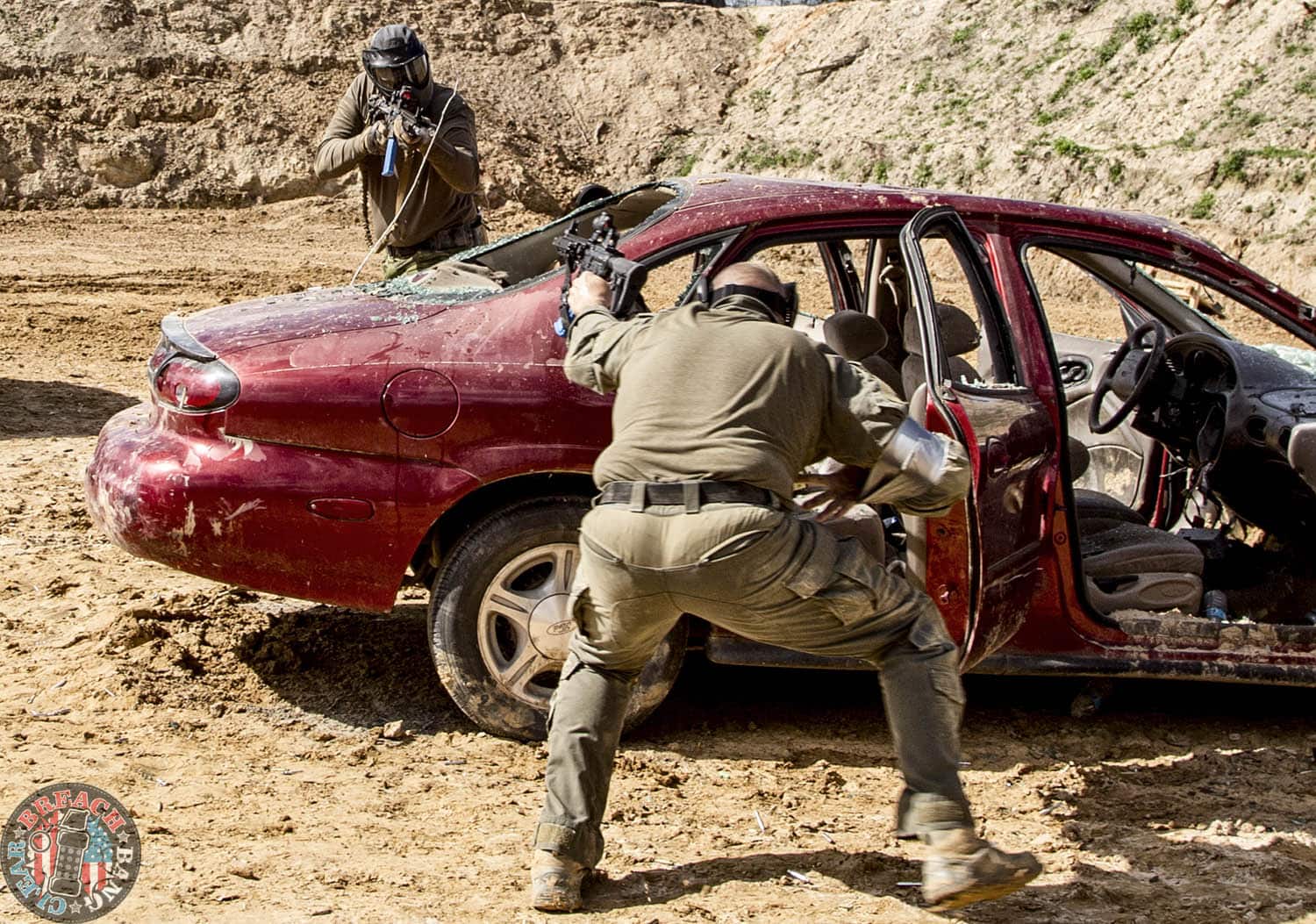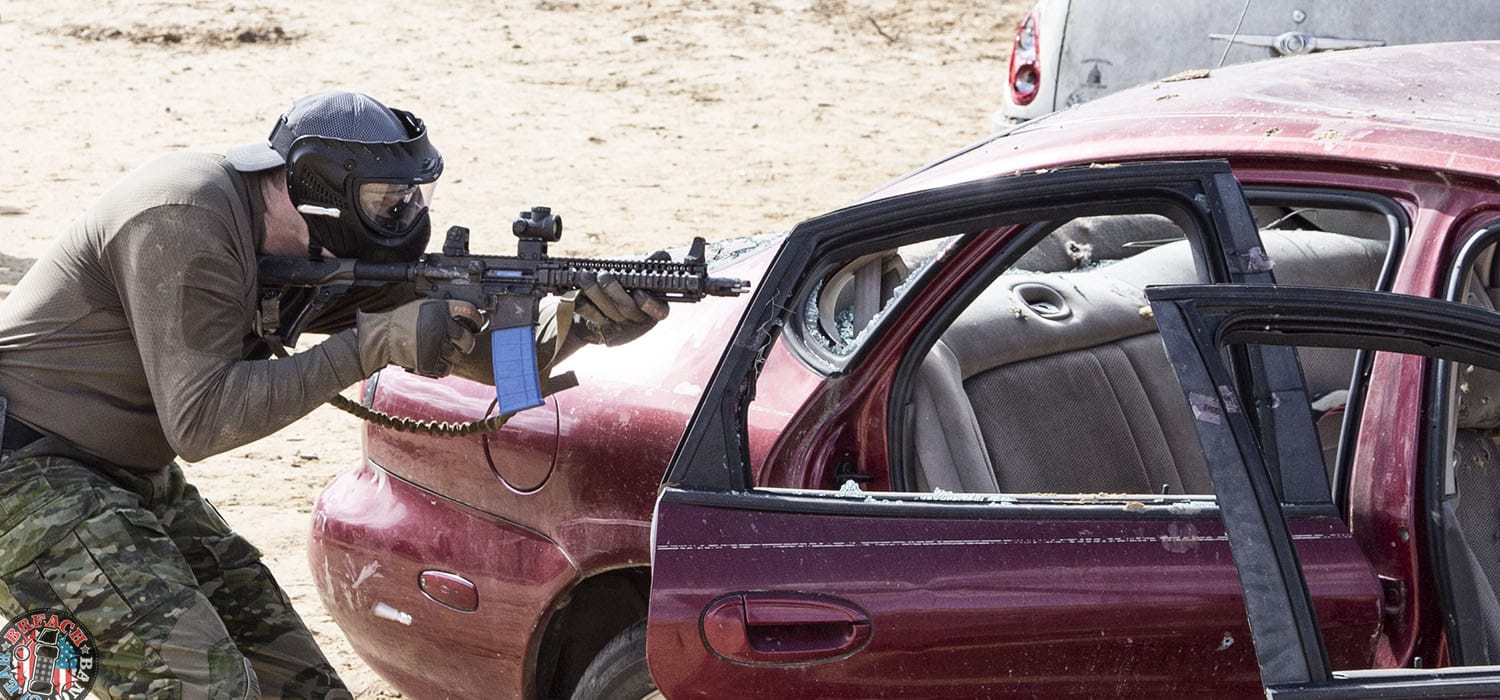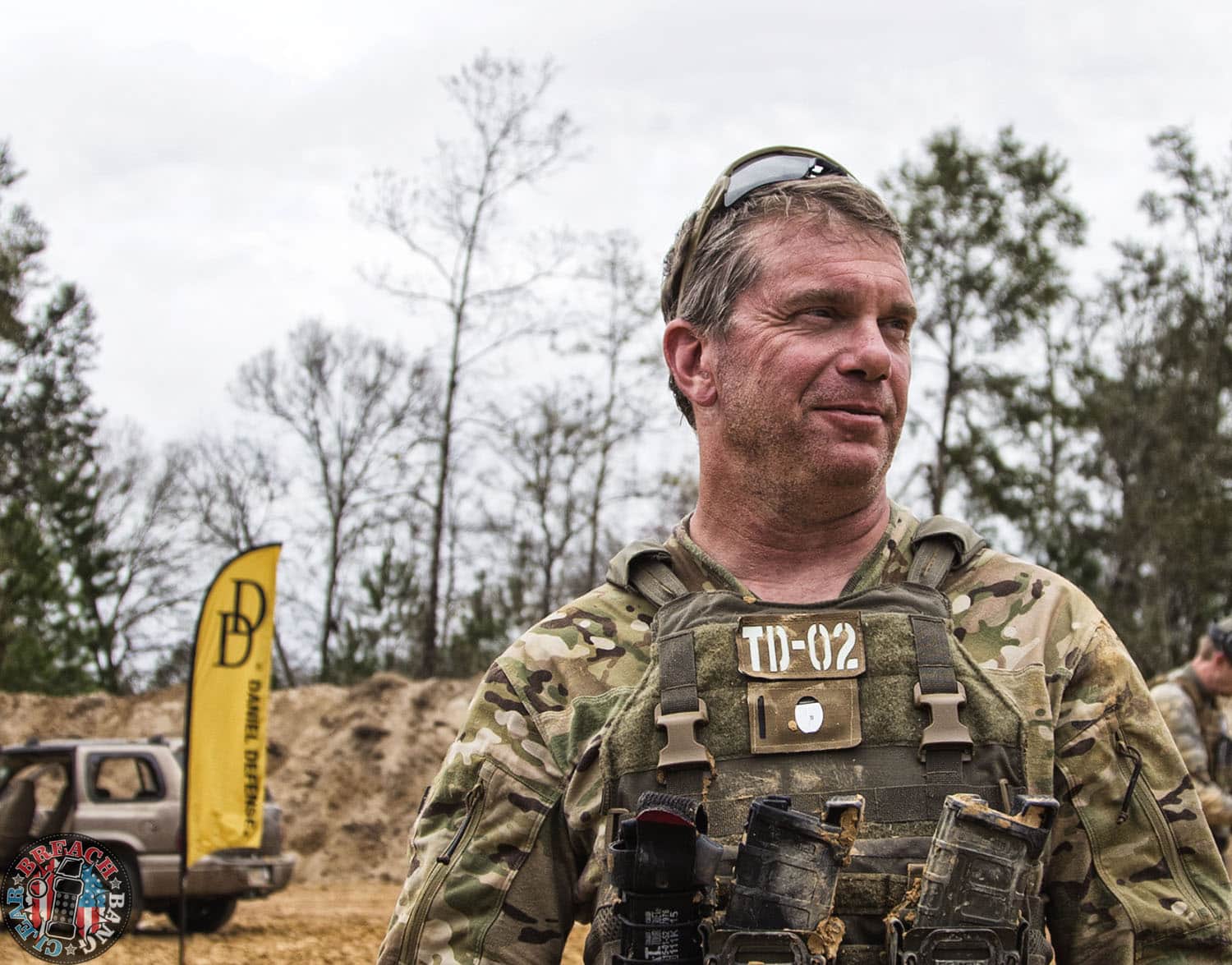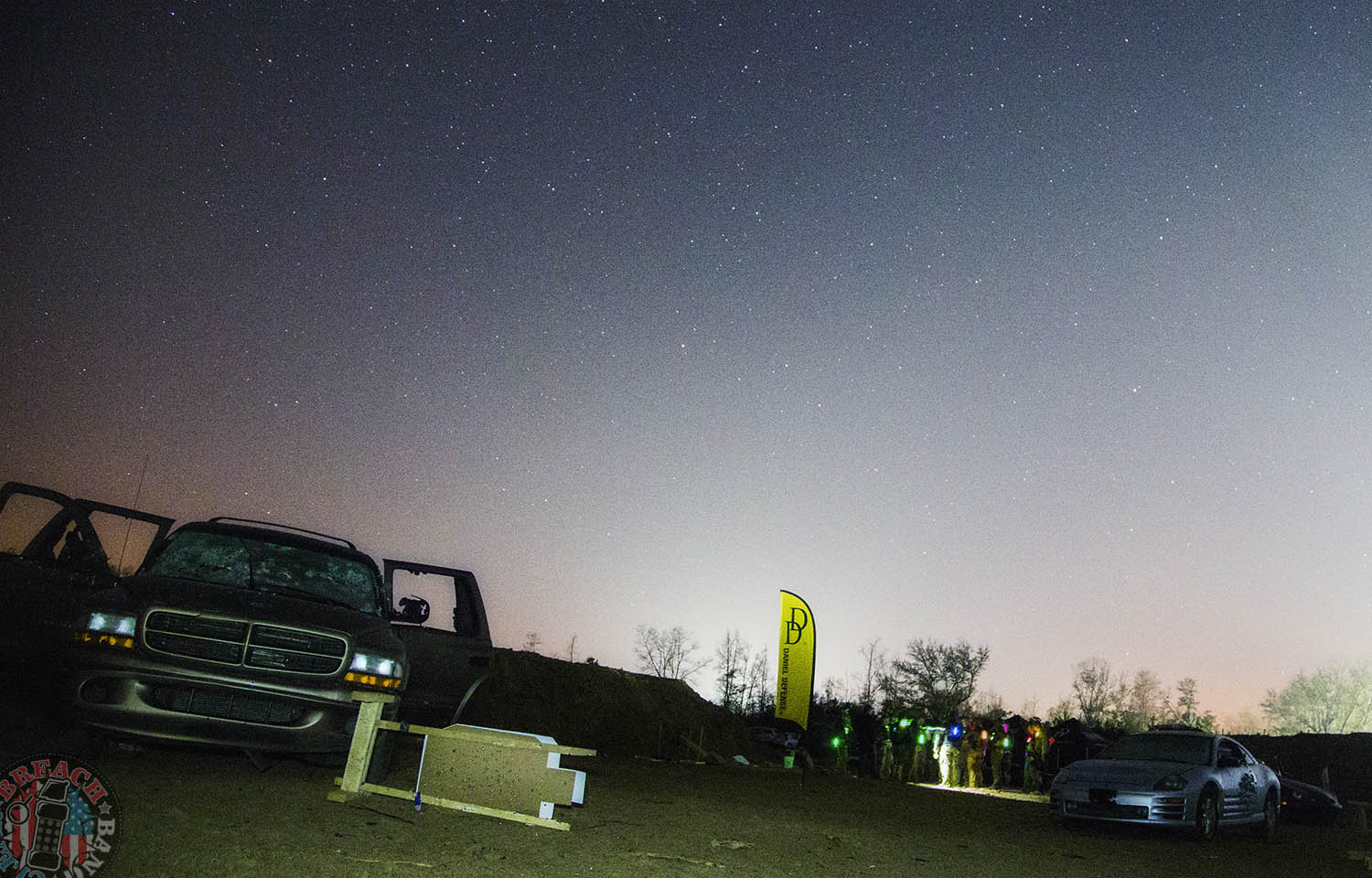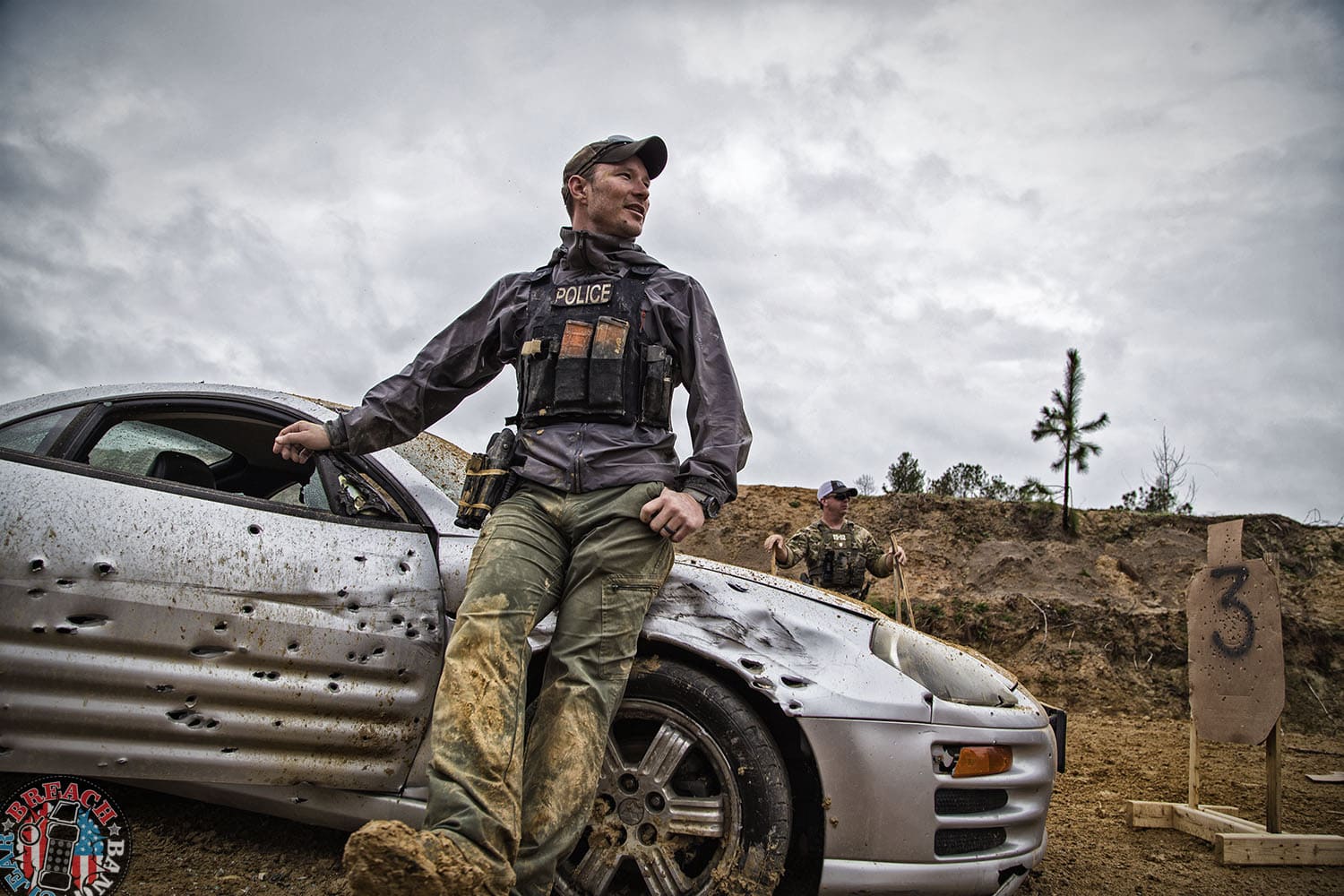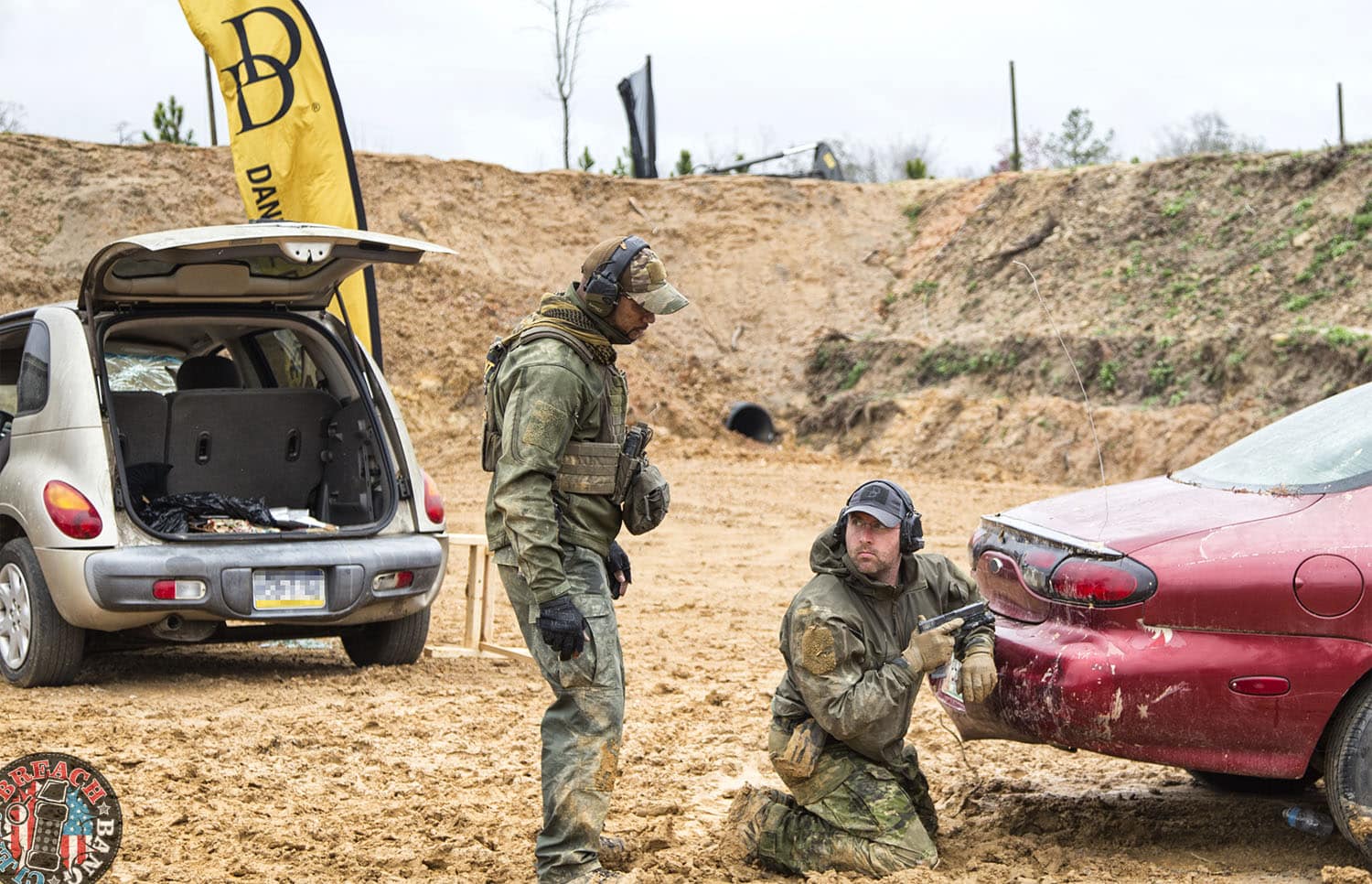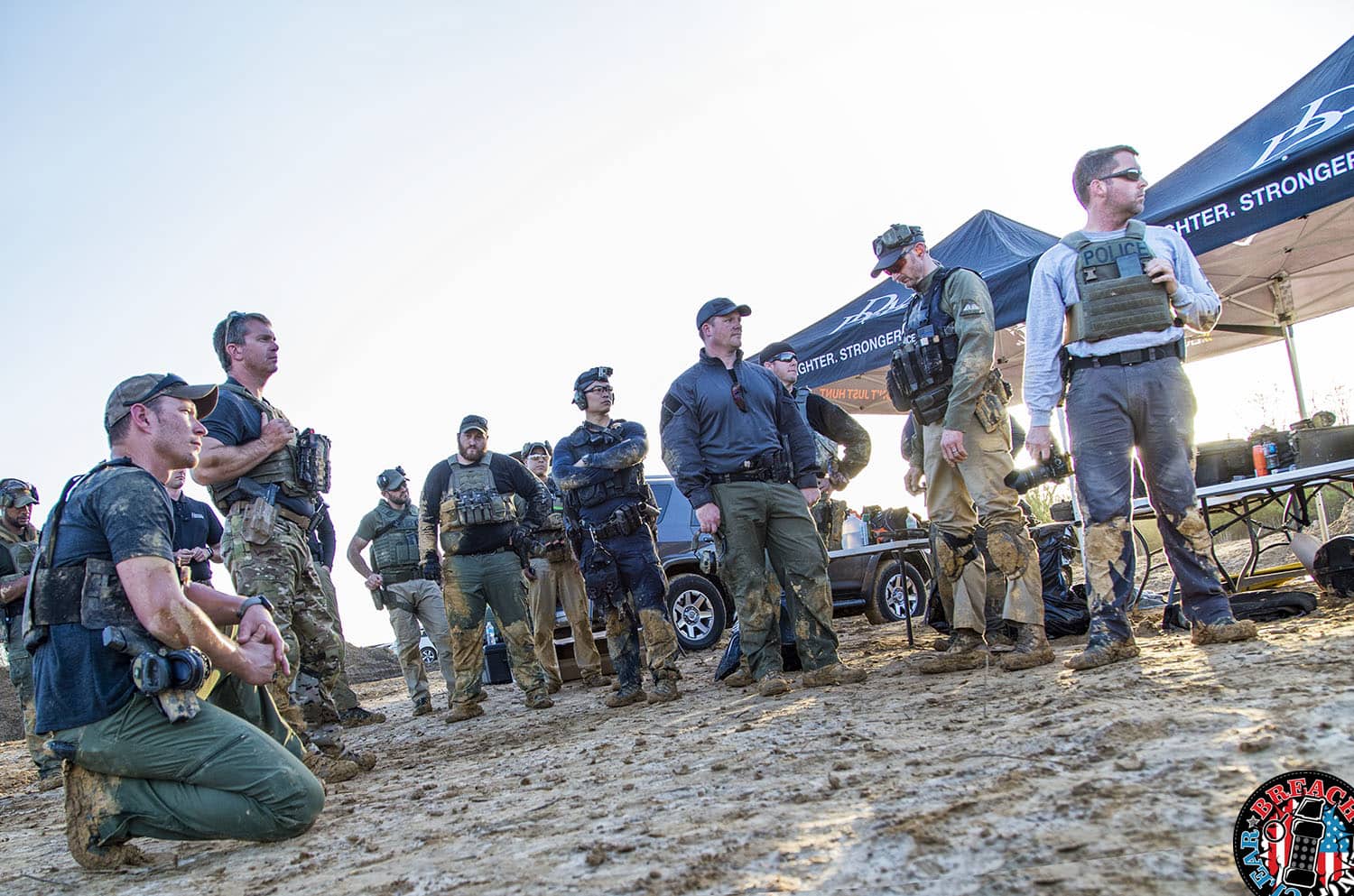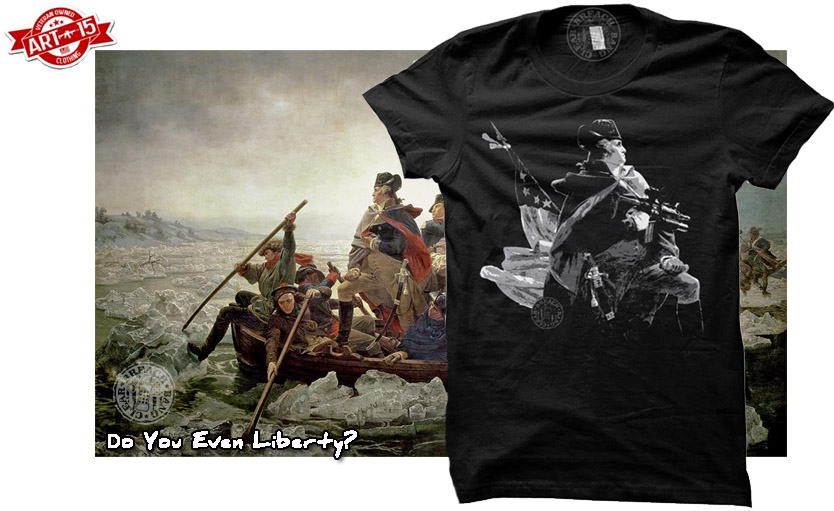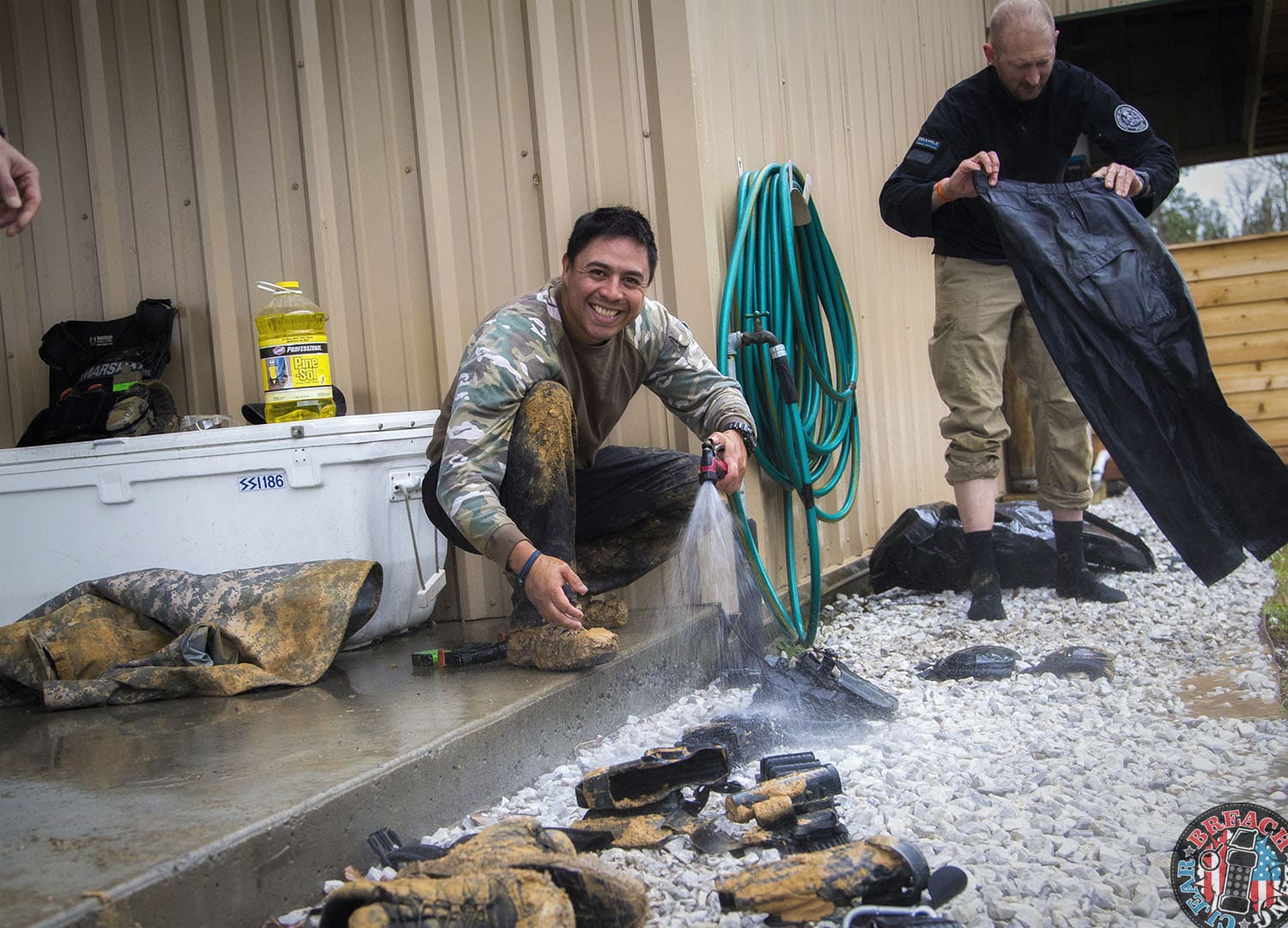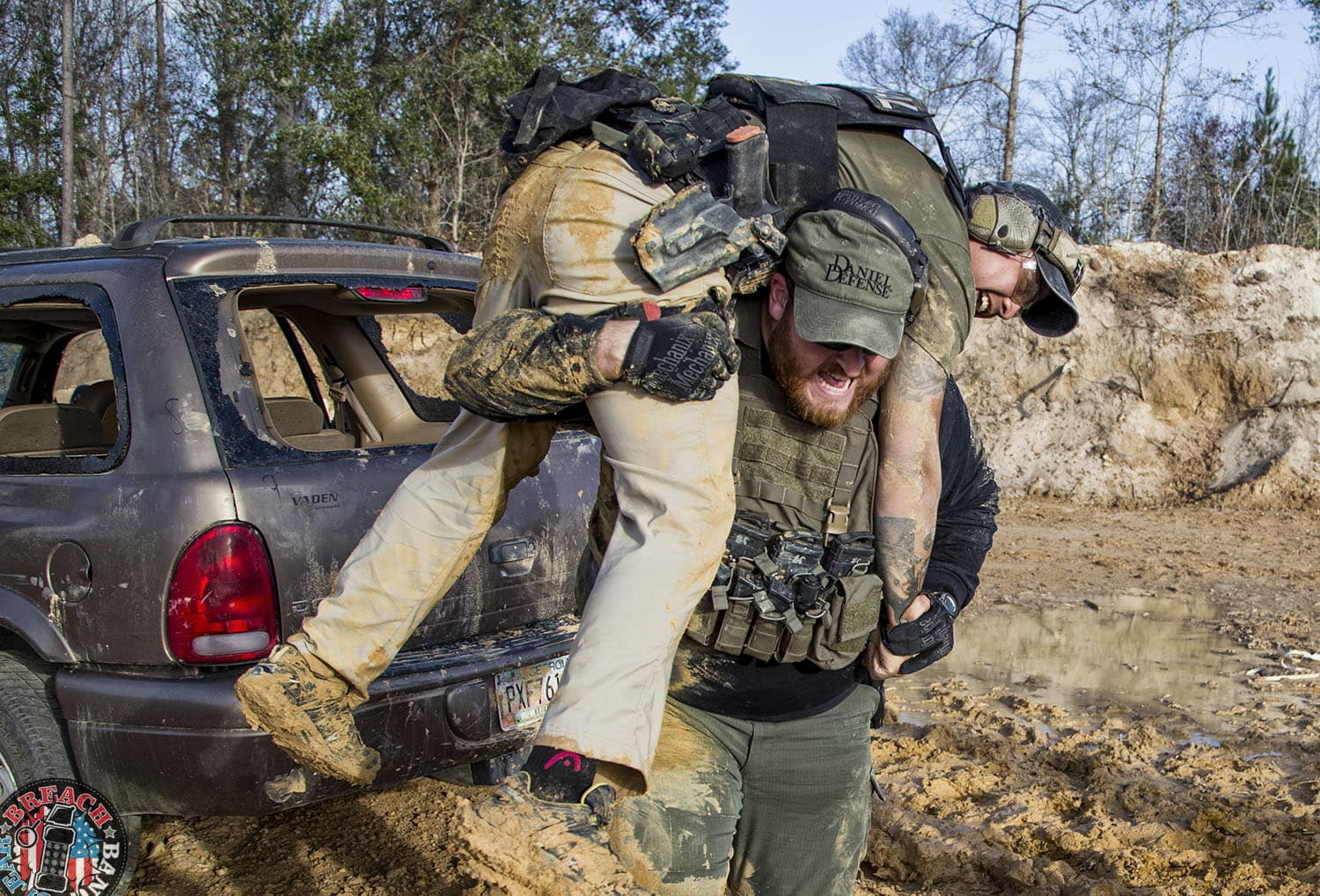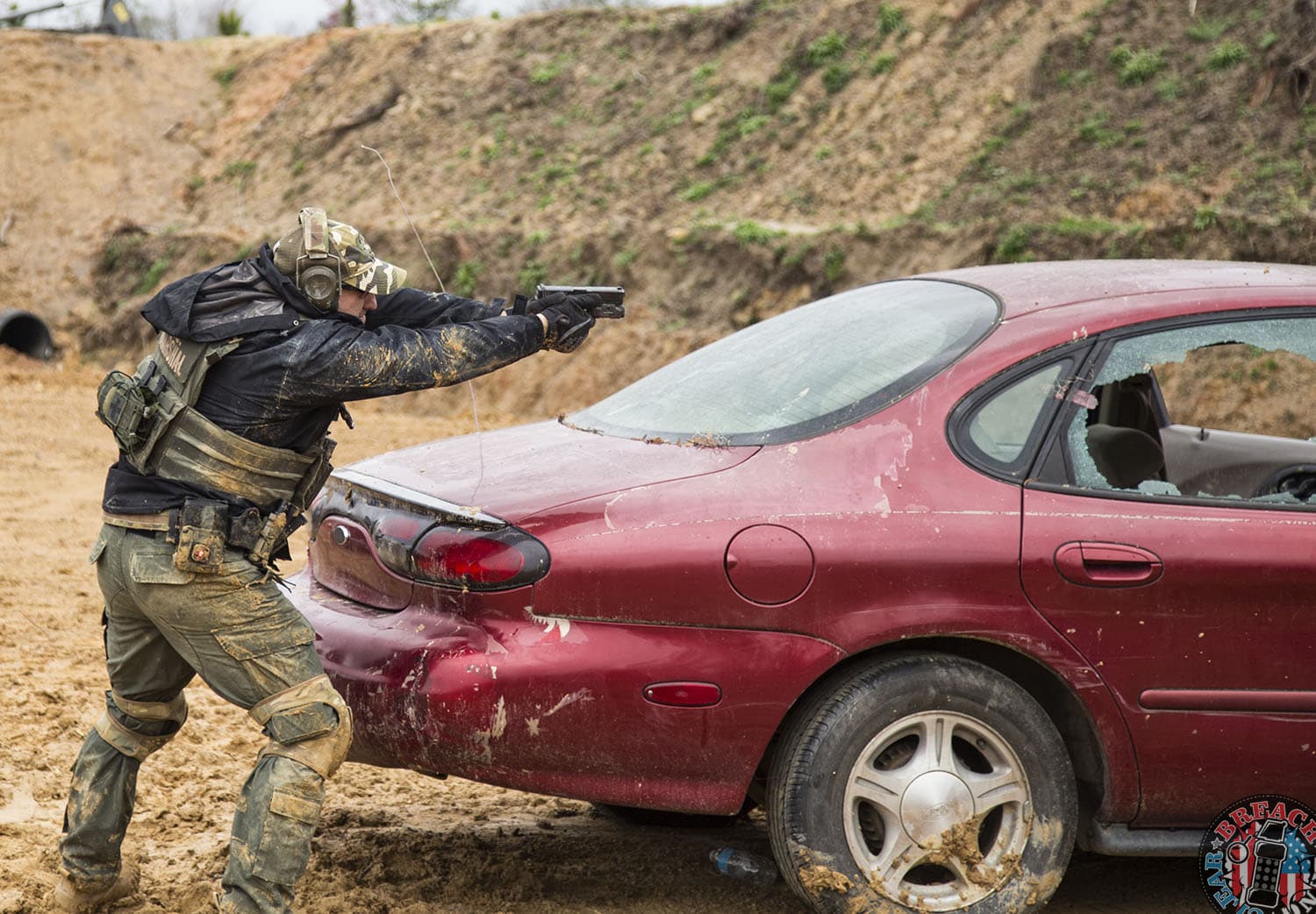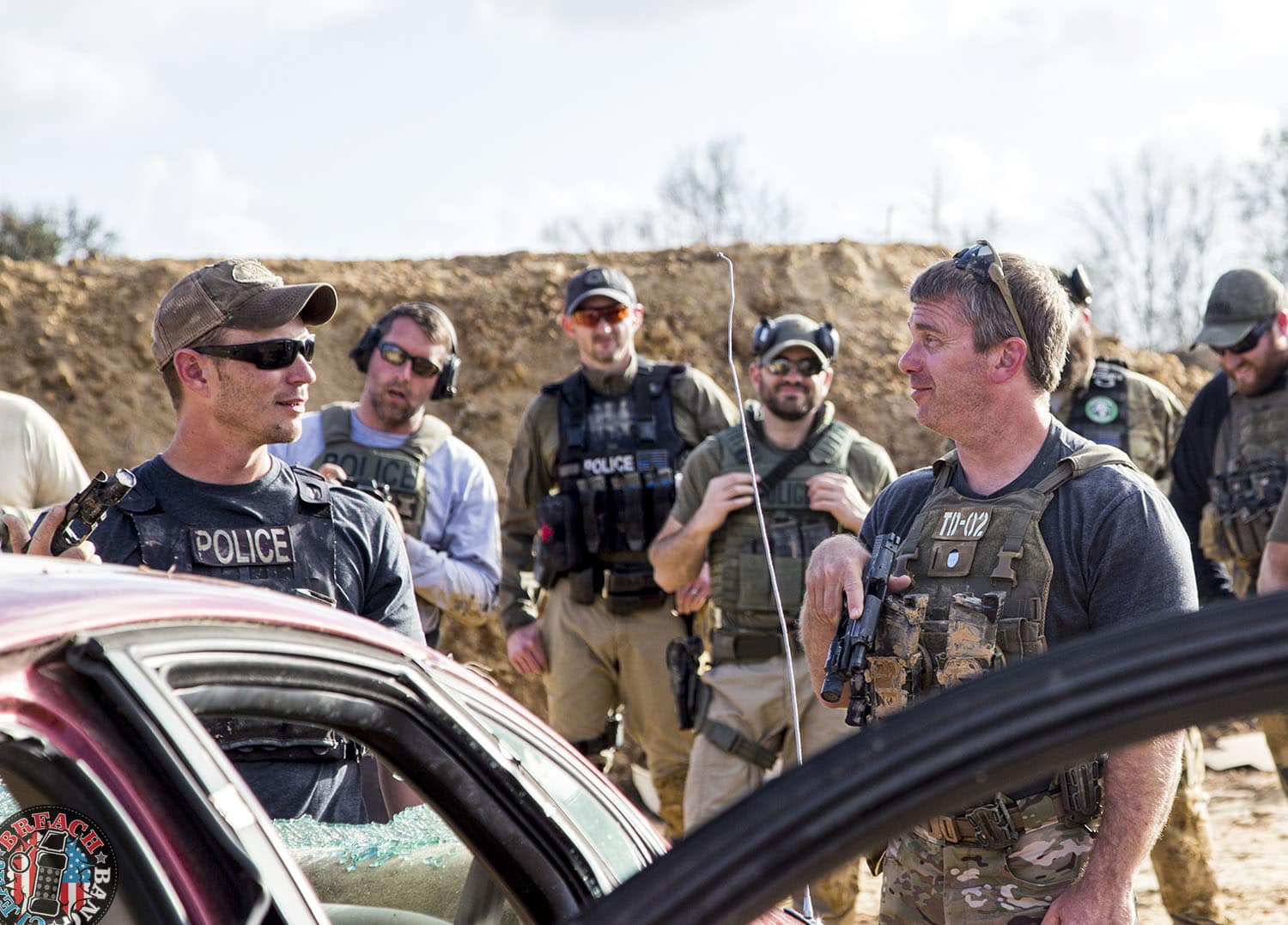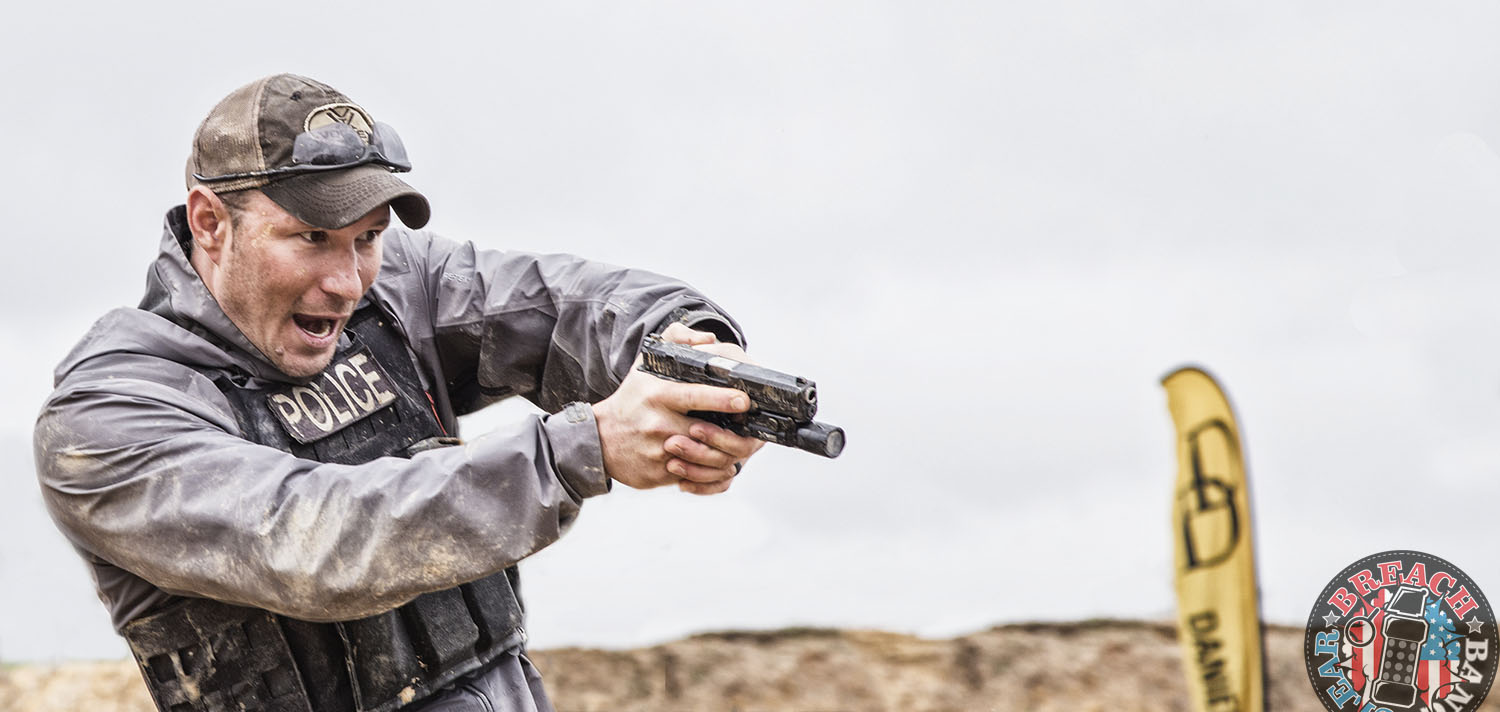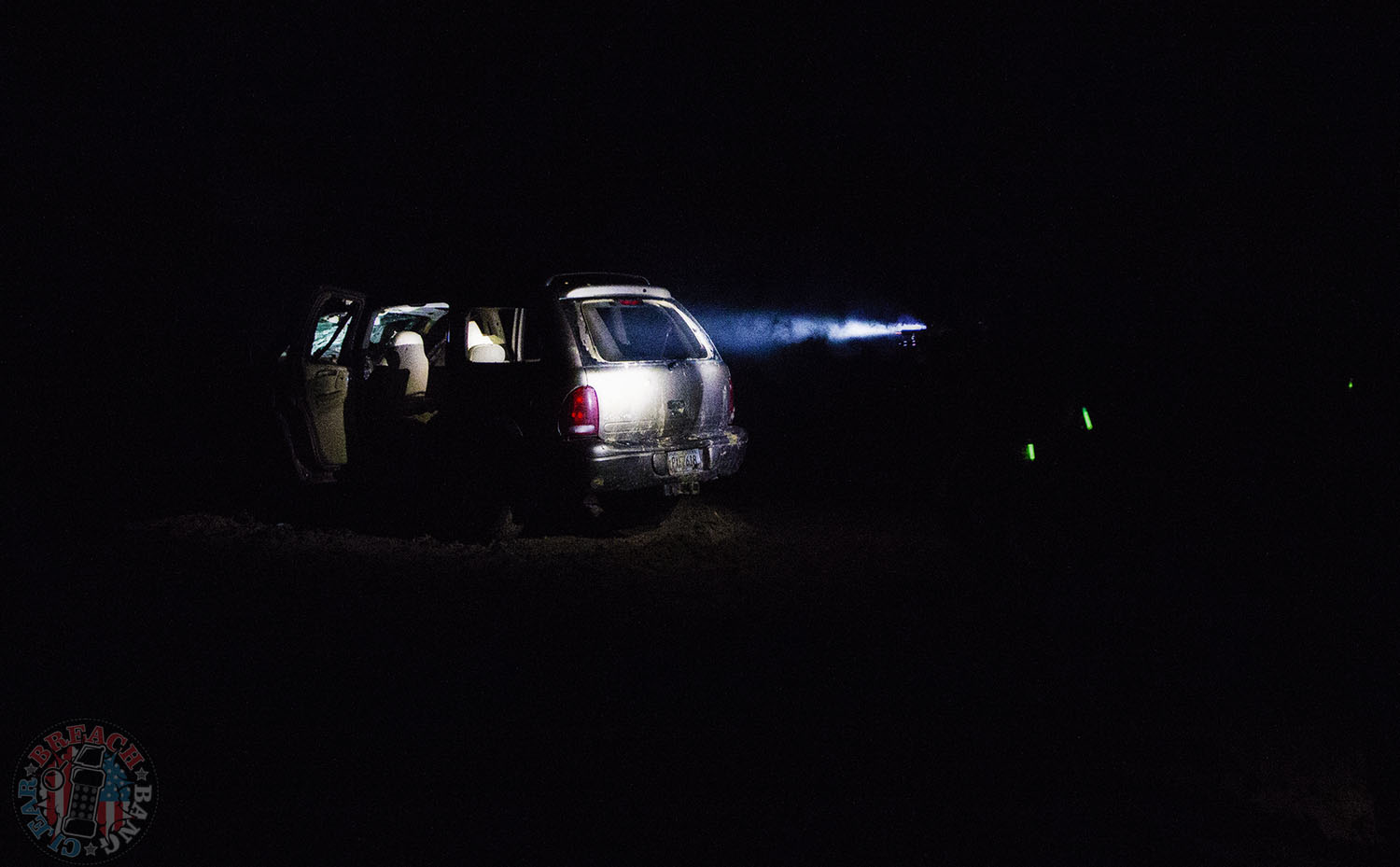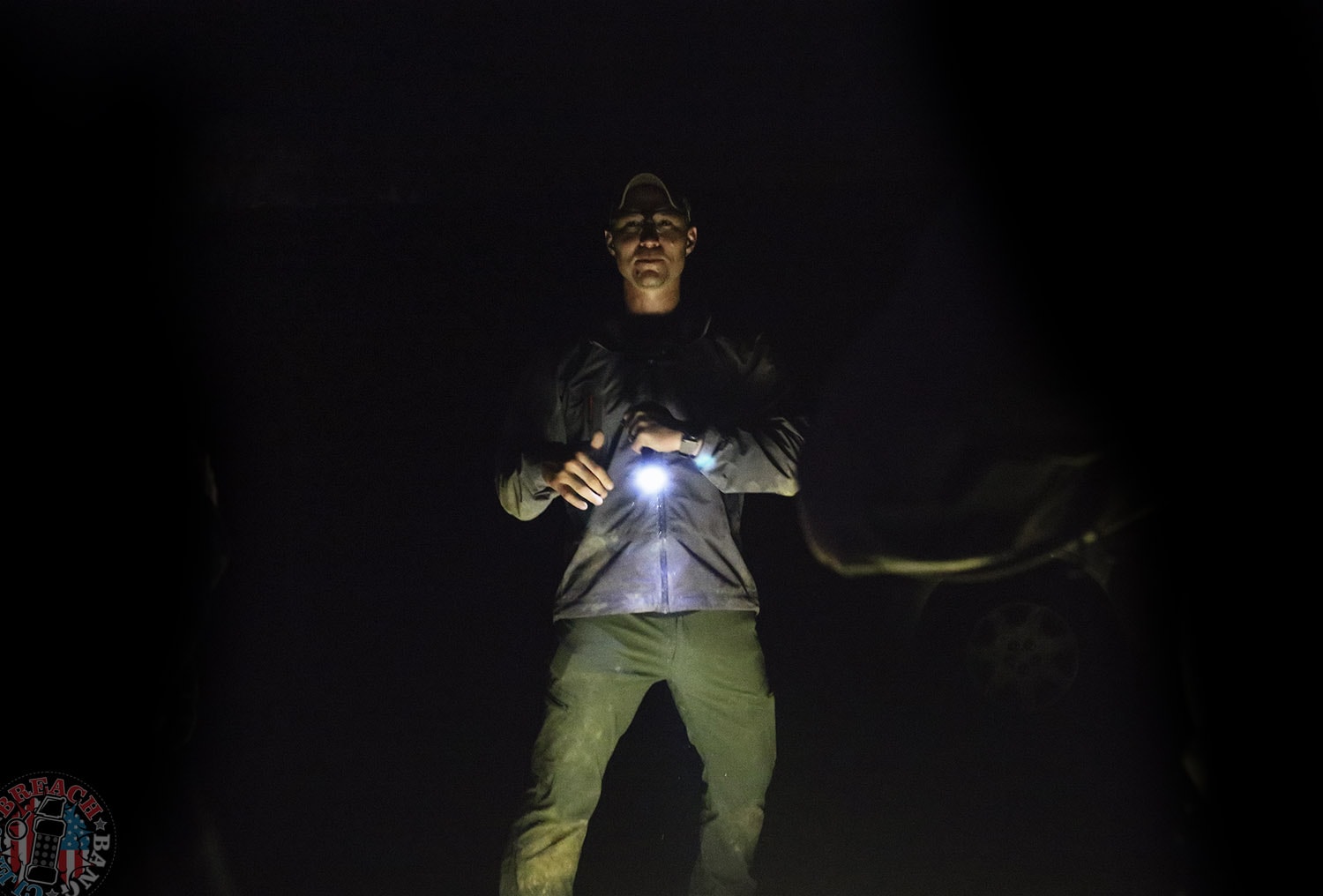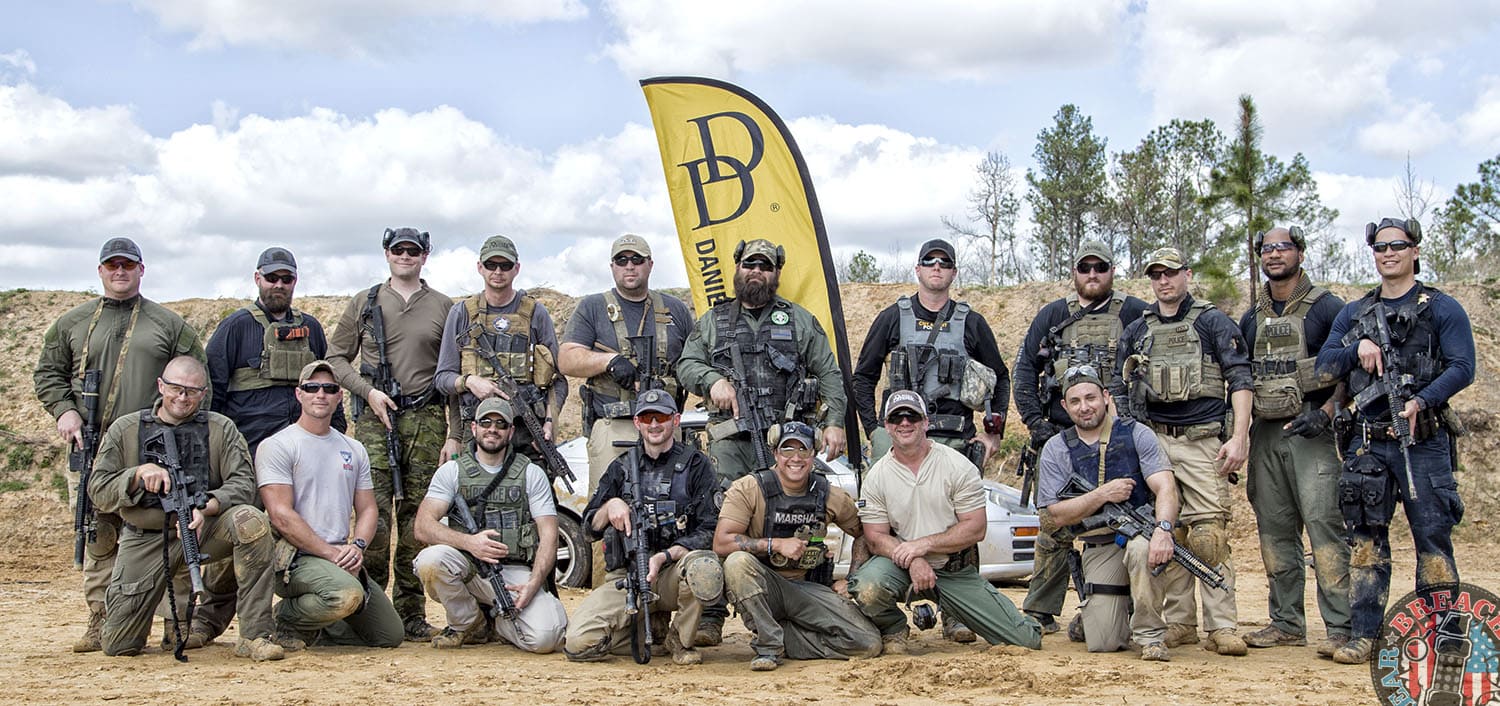 ---
---
Comms Plan
Primary: Subscribe to our newsletter here or get the RSS feed.
Alternate: Join us on Facebook here or check us out on Instagram here.
Contingency: Exercise your inner perv with us on Tumblr here, follow us on Twitter here or connect on Google + here.
Emergency: Activate firefly, deploy green (or brown) star cluster, get your wank sock out of your ruck and stand by 'til we come get you.
---
---

About Daniel Defense: Chances are that if you're reading this page, you're at least familiar with AR-15's. Most all of us here at BreachBangClear have carried AR's or M4's in professional capacities the world over, and we've even managed to learn a thing or two about guns along the way. We won't sell you a line of shit–Daniel Defense is definitely a go-to manufacturer for us and has been for a long time. It's easy to go cheaper (note that we didn't use the term 'inexpensive') but much harder to do better. We are proud and enthused to have them in JTF Awesome, and it's through JTF Awesome we make this all possible. Be sure to visit their homepage here, and give them a follow on Facebook and Instagram.
[embedyt] http://www.youtube.com/watch?v=5q5jU4NfP2Q[/embedyt]