Monster Mule – new from Monster Energy
Monster Energy has released a new energy drink. Their latest flavor is Monster Mule.
Monster Mule
Alas, it's not an alcoholic beverage or a new kind of beer, but don't let that stop you from giving it a try.
From the official description:
3 people walk into a Hollywood bar- a Russian vodka distributor, a copper mug salesperson, and ginger beer homebrewer. Urban legend has it that the Moscow Mule was invented! They grabbed an instant camera and took their idea to other bars, snapping pics of the novel cocktail to share with the next barkeep creating a viral sensation long before social media.
Raising a glass to these innovators, our non-alcoholic Monster Mule is crafted with a spicy and sweet ginger "mule kick" and a zesty lime finish. We stirred-in our Monster energy blend to get you moving!
So share one with a friend, take a pic and tag #MonsterMule on Instagram to continue the tradition. 
Unleash The Monster Mule
If you're gonna buy some, consider doing it via our link and support the site.
You probably already guessed this, but it was a Monster Energy Girls social media post that brought this to our attention (q.v.).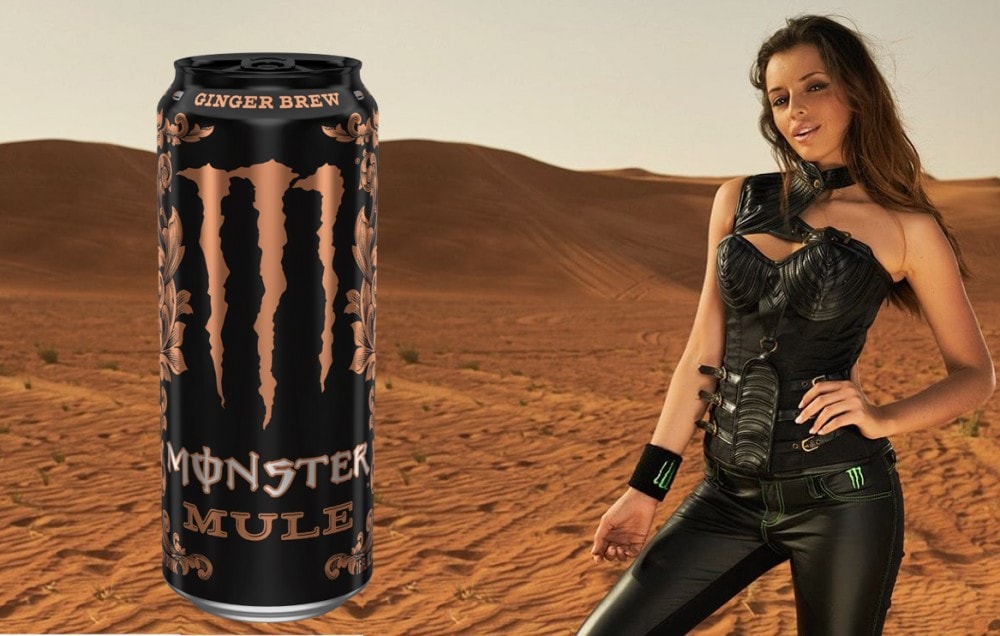 Like what you read here? Consider backing us on Patreon.
You'll be automatically enrolled into the Tactical Buyers Club, thus getting dozens of discount codes to high-end companies in the tactical/firearm/outdoor arena, and you'll earn the right to wear the House Morningwood sigil.
⚠️ Some hyperlinks in this article may contain affiliate links. If you use them to make a purchase, we will receive a small commission at no additional cost to you. It's just one way to Back the Bang. #backthebang