New SCAR Stuff | Kinetic Development Group
Join us at Nancy's Squat & Gobble! (It's our double dog secret, members-only discussion group.)

We love SCARS, and not just the C-section ones on the girls at our favorite strip club. Perk your eyes and read up on some new stuff that just hit.
Kinetic Development Group just splashed onto the scene with an impressive lineup of FNH SCAR rifle products. We were lucky enough to catch wind of the new company a few months back and had the chance to check out some of their new products still in the preproduction phase.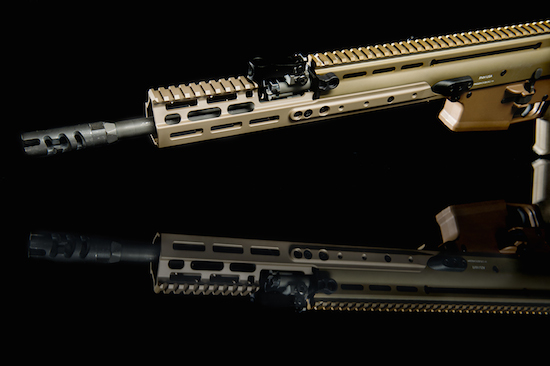 KDG was formed by a collection of former LWRCI executives, all of whom are shooters themselves. As fans of high-performance firearms, they sought out voids in the "Black Rifle" market, and are currently engaged in filling them. The company shares a common vision of not just making high-quality aftermarket parts for popular rifles, but also in pushing the industry's development process forward. We have often felt that there are some seriously overlooked design flaws in some of the most "modern" firearms designs currently available. Apparently KDG has noticed the same.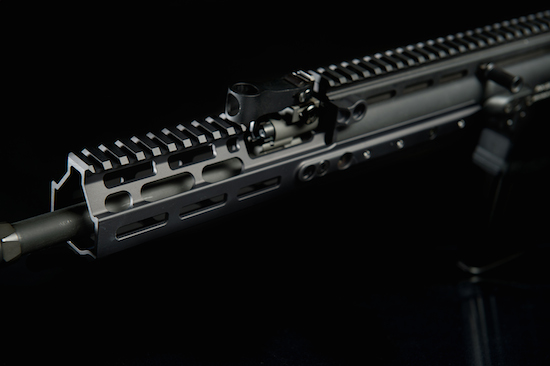 Having examined a lot of accessories and aftermarket parts, KDG drew from their broad experience to start with a fresh approach. KDG's goals are focused on ferreting out answers to the problems which others will not (or cannot) tackle. Their stated specialty is with modern, high-end small arms, such as the FNH SCAR and HK 416; platforms commonly found in the hands of SF teams worldwide. They apparently refuse to follow the heavily worn mold of being just another "AR company".  They intend to better already-state-of-the-art designs, which will allow users to squeeze even more performance from their weapon of choice. We routinely hear stuff like this from new companies, so time will tell, but we're pretty impressed with what we've seen so far.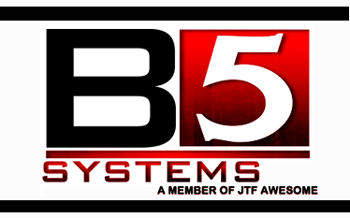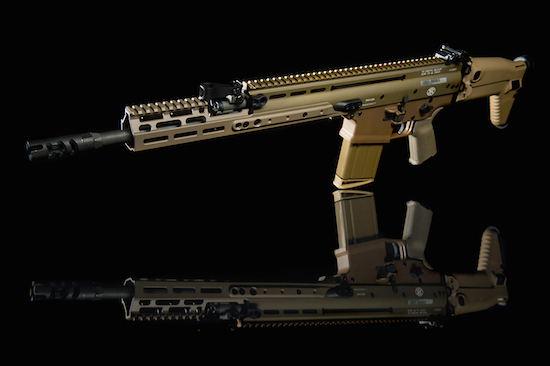 We visited their office and had the chance to handle and shoot guns set up with KDG enhancements. On the SCAR light and heavy, the new MREX rail systems completely change the look and feel of the rifle. Other companies have attempted to solve the problem of limited factory forearm real estate, with varying degrees of success. Many have stuck to the tried and true Picatinny rail setup, which results in bulky and front heavy designs. As huge fans of the FNH SCAR, we were amazed that the MREX system reduces the wide grip and unbalanced feel of similar systems. Constructed of high strength, lightweight 6061 T6 aluminum, the MREX is offered in a variety of options. With three different lengths, two color options (black and FDE) and with M-LOK or "modular" mounting options, there is a forearm to suit everyone. 
We are happy to see that KDG is improving some of our favorite guns. They shared some pretty cool ideas with us, and think they have a good bead on what the market wants and needs. We look forward to seeing what other products they have in the works.
Kinetic Development Group (@kineticdevelopmentgroup) solutions can be purchased at a number of locations online, including Amazon.com (eligible for Prime), Big Daddy Unlimited, Brownells, and Rainier Arms — availability of individual parts typically vary from place to place.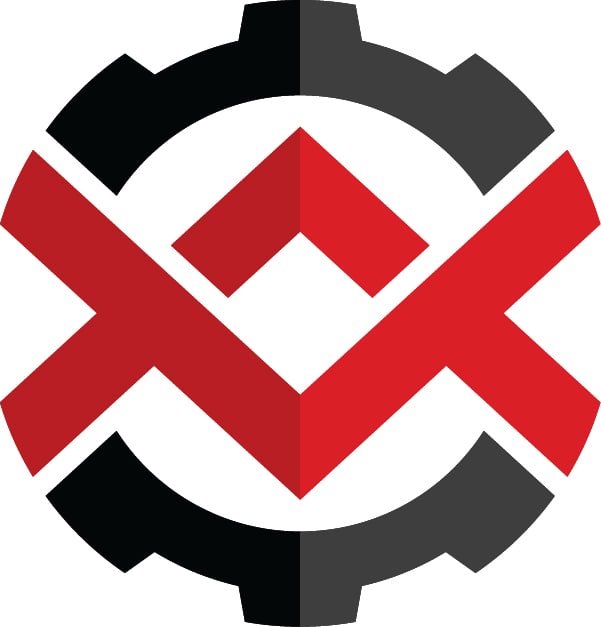 Is reading Breach-Bang-Clear worth at least $1 month to you? That's not even a lapdance! Consider backing us!
What is Patreon? It's a crowdfunding platform. Breach-Bang-Clear readers pledge from $1 to $50 a month to "House Morningwood" (our Game of Thrones house, complete with sigil!), to help us with expenses. We, in turn, give our supporters unique content, membership to a closed discussion group, and access to the "Morningwood Bazaar", which is basically helluva lot of unique discount codes (up to 60%) to numerous manufacturers and retailers. "Bend the knee" to House Morningwood and help us cover costs. Rise Before Dawn! 
If you wish to cite, syndicate, or curate our material, or if you're wondering about our please be so kind as to read our Terms, Conditions, and Disclosures.
Take heed! We have advertisers, sponsors, and affiliate relationships with some of the companies you will be reading about (particularly, but not limited to, archival posts). If you purchase one of those items, we will get a small commission from the sale at no additional cost to you. A lot of work goes into Breach-Bang-Clear; by making your purchase through one of our portals you'll be supporting our work. This will help us buy beer, bullets, and barbecue, and we won't have to put pop-up ads and other such stupid shit into our articles to pay our expenses.