Caracal Advises Release of Model F Replacement Pistols

This article brought to you by a member of that formidable collection of badass companies we call Joint Task Force Awesome — B5 Systems.
Model F Replacement Pistols Inbound
As may B-B-C readers will remember, Abu Dhabi-based Caracal recalled their Model F pistols not too long ago, then shortly thereafter had to recall their Model Cs. There were concerns about the weapons not being completely "drop-safe." Apparently they've resolved the problem, because they've the impending arrival of Model F replacement pistols for those gun-owners who were affected by the recall. This could mean we'll be seeing Caracals available for commercial purchase soon, but given that it's already October, and SHOT Show is coming up fast, our guess is that we won't see them in any large numbers until late in the first quarter of 2017 (or later) — but who knows, maybe we'll be surprised!
The Caracal F was developed c. 2003 by a former Austrian customs inspector named Wilhelm Bubits, which would be an awesome name to put on a business card and hand out when you're drunk. It's a 9mm striker-fired semi-auto with a polymer frame that evolved at least in part from Bubits' work with Glocks and then the Steyr M pistols. It's manufactured in the UAE and Germany. It looks like upgrades include the following (there may be others):
redesigned trigger safety
redesigned MFU (Multi-Function Unit)
redesigned trigger bar
redesigned firing pin unit
That's the Model F, though; the Model C was also recalled. Asked about replacement weapons for those, Caracal said this:
"The Caracal C, whilst recalled, has not yet been subjected to that same upgrade process as the F, but we are working diligently to reissue that weapon also. Please do not load or fire your Caracal pistol. Call the Caracal Recall Center at (205) 655–7050 from 9-5 CST so that we may assist you with the recall process. You may also join our email list to get updates from Caracal delivered to your inbox – http://goo.gl/MalpeZ"
That doesn't completely jibe with what Caracal spokesman Jeff Spalding says in the video, to wit (emphasis added):
"Model F replacement pistols have cleared U.S. Customs. The distribution of these pistols will be dedicated to customers affected by the 2013 Model F and C recall program."
The disconnect could mean a lot or nothing. We're just ready to get both hands on one (that's what she said); our admittedly limited experience with them last year at SHOT was promising.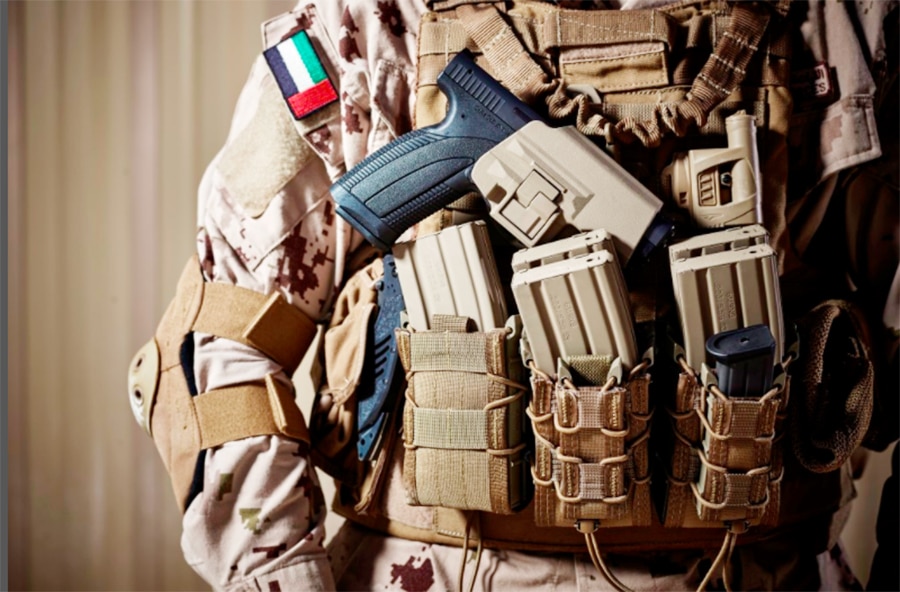 Here's the entirety of what they sent us. If you have questions, post 'em in the comments, we'll see if we can get some of their folks to watch the thread and provide answers.
Caracal Advise Release of Model F Replacement Pistols
Caracal USA is pleased to announce the availability of Model F recall replacement pistols in the United States. Delivery of the Model F replacement pistol will be dedicated to those customers affected by the 2013 product recall.

The Caracal Model F has been subjected to upgrades including a redesigned trigger safety, trigger bar, firing pin unit and a machined one-piece Multi-Function Unit (MFU). These enhancements increase both the safety and durability of the Model F pistol, while maintaining the same overall ergonomics and exterior aesthetics.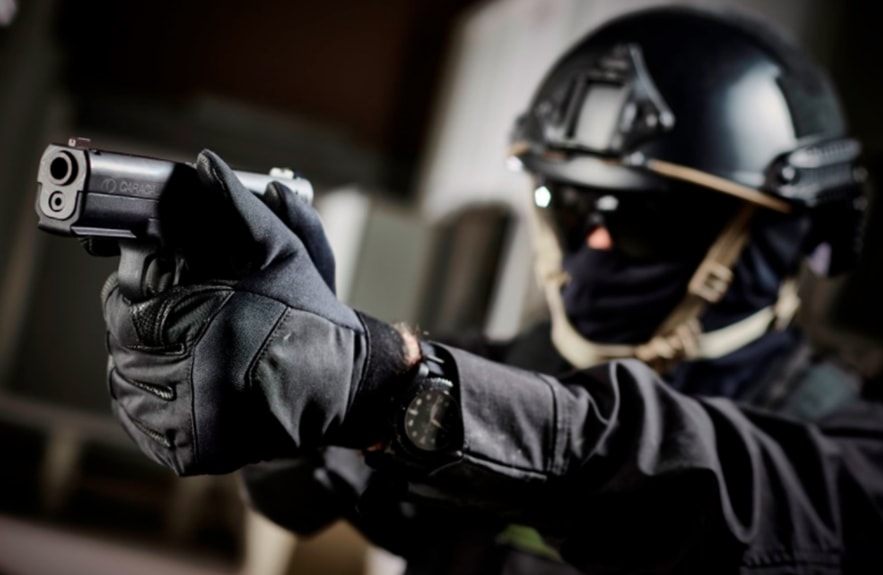 Effective November 1, 2016 Caracal USA, LLC will move all recall and customer service operations to our Boise, Idaho offices.

If you are a customer affected by the previous Caracal Model F and C product recall and have opted to trade your Model F and/or Model C pistol for a Model F replacement pistol, please contact the recall center at [email protected] or by phone at (208) 323-8727, Monday thru Friday, 8AM to 5PM MST.
You can visit Caracal USA online riiiiiight here.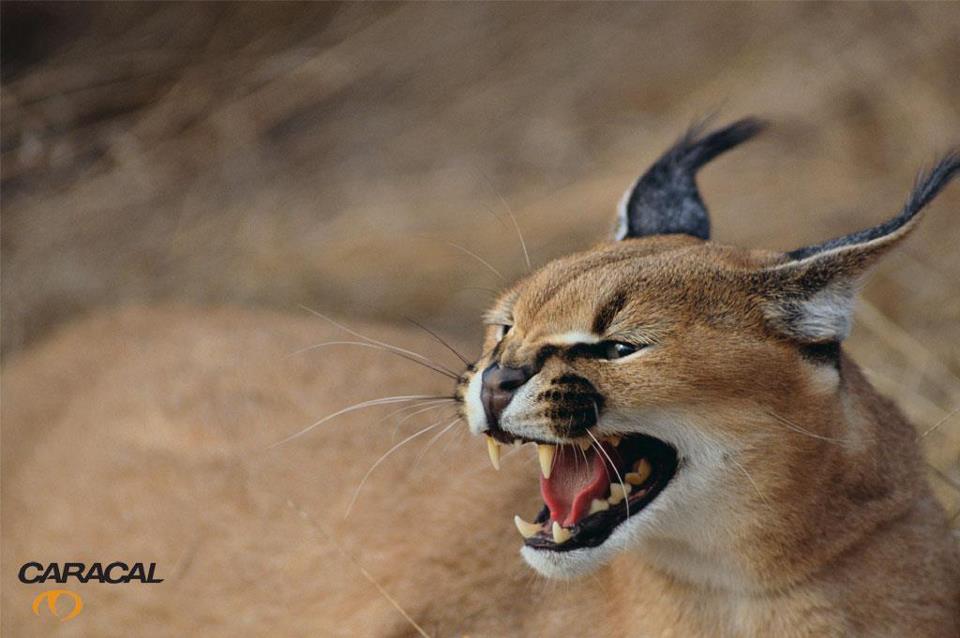 This news article was brought to you (and a couple hundred thousand other readers) by JTF Awesome memberB5 Systems. Yeah, we're bragging. Deal with it. We don't mean to be this badass every day, somehow we just always wake up thataway.
Mad Duo, Breach-Bang& CLEAR!
Comms Plan
Primary: Subscribe to our newsletter here, get the RSS feed and support us on Patreon right here.
Alternate: Join us on Facebook here or check us out on Instagram here.
Contingency: Exercise your inner perv with us on Tumblr here, follow us on Twitter here or connect on Google + here.
Emergency: Activate firefly, deploy green (or brown) star cluster, get your wank sock out of your ruck and stand by 'til we come get you.