GGG Impact 24: a new EDC bag for pedaling and packing
The Impact 24 EDC bag (everyday carry backpack, actually) from Grey Ghost Gear hails from a company that makes tactical gear, but the pack first caught our eye because of its potential value to photographers.
Manuel Gutierrez, GG's main soulstealer, thought the same thing. He says,
"Being able to stow a small drone (like a Mavic Pro) in the bottom pocket, so that larger and heavier camera equipment can go into the main compartment, along with dedicated pockets for all the batteries, memory cards, power cords, docks, and lenses. "It really makes remote sessions easier without having to lug multiple cases or bags out into the field."
The pack is designed with numerous load carriage and organizational subtleties, including the roomy bottom compartment and structured walls.
GG says there is "…plenty of protection for a larger drone, camera equipment, or a change of clothes. What really stands out are the organizational subtleties that were sprinkled in the right spots. There's a laptop sleeve with an adjustable buckle, which is pretty standard these days. Flanking both sides, however, are longer zippered pockets that are perfect for charging cords, snacks, or a couple of wrenches. The front wall has a zippered mesh pocket, giving you more room for the aforementioned items."
Buy your blasters, blaster parts, and ammunition at dealer cost. 

It's constructed of ripstop nylon and 500-D Cordura to keep it lightweight and well balanced…perfect, they say, for anyone moving or needing a map – including when you're traveling on two wheels.
More from GG:
The exterior of the Impact 24 has four strings of daisy chain loops that line the left and right sides and parallel the front pockets. Daisy chains are your friend, especially if you ever need to clip or lash extra gear to your pack using carabiners, webbing straps or cordage. You can hang almost anything from a backpack using a system like this, from solar power chargers to a wet coat or a tarp. Finally, a worthy host for your novelty carabiner collection!
The back of the Impact 24 has thick mesh-lined padding to ensure for a comfortable all-day ride without the infamous sweat stain down your back. The mesh encourages ample airflow to the back as well as the underside of the adjustable shoulder straps, making the Impact 24 a favorite daily commuter.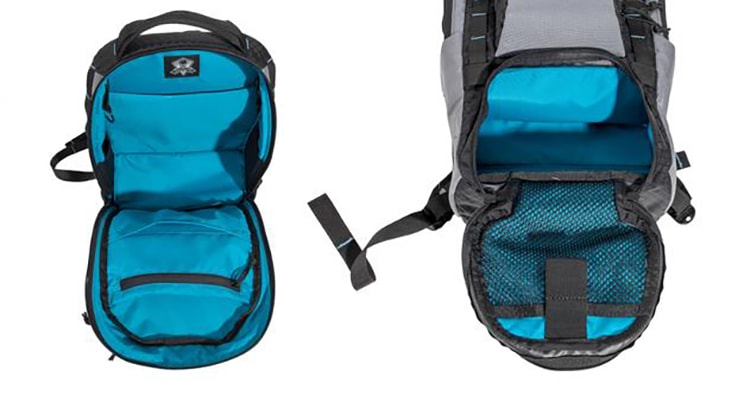 • Upper Interior: 12.5" H x 10" W x 7" D
• Tablet Sleeve: 12" x 10" W
• Lower Interior: 7" H X 10" W X 7" D
• Upper Exterior: 6" HX 8.5" W X 2" D
• Middle Exterior: 5" H X 5.5" W X 2" D
• Total Volume: 23.7 liters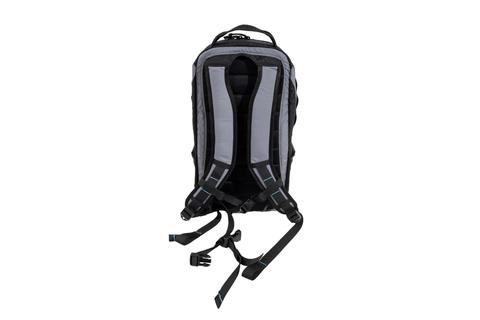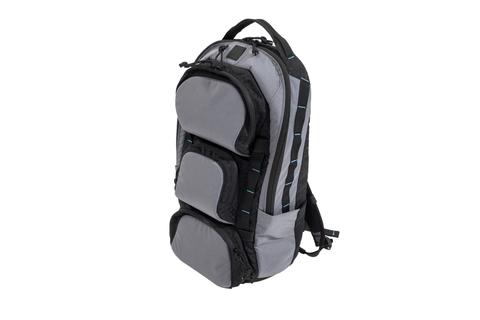 Obligatory "about 'em" spiel: 
Grey Ghost Gear
Grey Ghost Gear is a Service Connected Disabled Veteran Owned Manufacturer of tactical equipment for individual operators. Connect with Grey Ghost Gear on Instagram, @greyghostgear. GGG is a member of the tactical gear buyers club as "House Ghostgrey." They're on Facebook too, /GreyGhostGearGGG/ (or you can join the Grey Ghost Mafia). Subscribe to the GGG YouTube channel here: https://www.youtube.com/user/greyghostgear.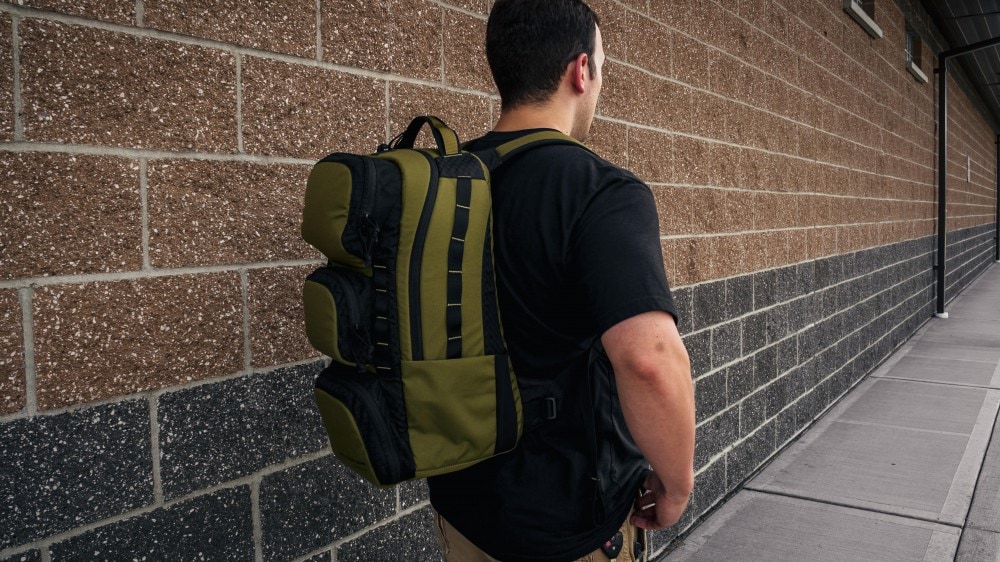 **BTW!** This Big Daddy Unlimited thing is the real deal. Maybe not the tacticoolest name, but they have over 120,000 products available at dealer pricing if you know the secret handshake. Check 'em out, no shit. 
⇓⇓⇓