COWAN! on the Skydex Battle Trainer Running Shoe

The extent of my knowledge about Skydex products involved their Advanced Combat Helmet Pads. Those (as many of you can no doubt attest) made my varied ACH helmets much more comfortable than the foam donut from the PX stuffed into my K-pot (remember those days?). So when I received a pair of their Battle Trainer Running Shoes to evaluate, my first response was what in the hell do these guys know about shoes? I mean, it was like Viagra making a ladder. Sure, both of them get you up, but in different ways and just because Skydex knew about cushions for my headpiece did not mean they knew anything about cushioning athletic footwear.
I fully expected these shoes to fall somewhere between my hard shell backpack and a pile of "advanced urban camouflage" fatigues when I threw them in the closet of gear that I would never use. Well, I wore them around town for a few days and found them damn comfortable and perhaps even a bit stylish. That didn't mean they were the prodigal replacement for all my athletic footwear though, so I pulled my current running shoes out of my gym bag and tossed them in. As of writing this, I have over fifty miles run in them and I have to say that despite a little more weight than I am used to (I normally run in New Balance Minimalists) they are comfortable, breathable and handle varied terrain without notice. Of course that wasn't enough for me to be sold, so I opted to use them for other activities as well. Squats, deadlifts, box jumps, sled pulls and teaching on my feet for 8+ hours – the Battle Trainers did not disappoint. In fact, unless Skydex wants them back, I have every intention of keeping them in my gym bag.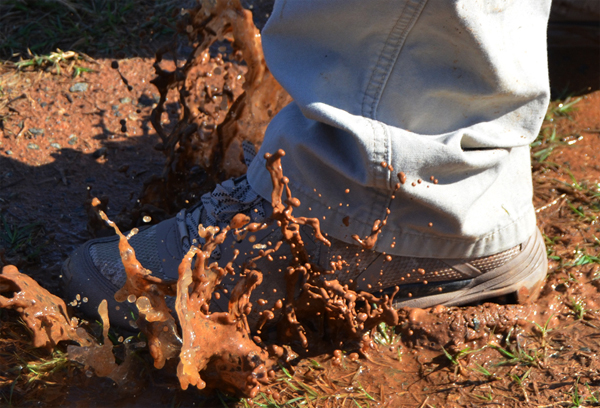 The magic seems to be in the design; the heel of the shoe has a Skydex proprietary impact pad, as does the toe. The soles are reinforced at the toe and sides to stabilize the foot and pad during strike and propulsion of the foot. None of these features can really be appreciated until putting them on, but I can tell you that of the last 3-4 pairs of running shoes I have owned, these stand a good chance of being the first pair to get a repeat buy when I wear them out, though by the looks of the stitching and overall construction that won't be for some time. I will probably get a second pair to teach in, as the magic padding seems to make my life a lot easier when standing for extended periods of time. I can't reiterate how comfortable these shoes are. If healthcare.gov required you to physically stand in line, these would be the shoes to do it in.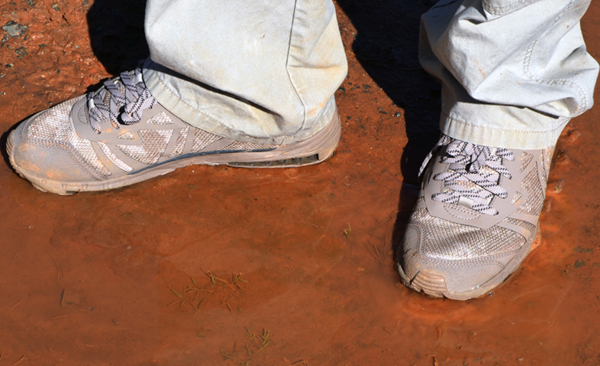 Oh, and they come in a high speed Desert Digital-ish color for those who need footwear to match your desert environment workout attire. You know, if you're one of the die-hards who refuses to make the stylish switch to metrotactical grey!
Respectfully,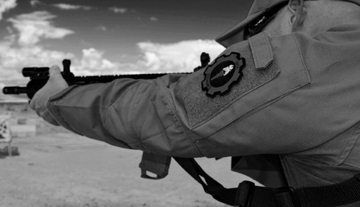 Note from the Duo – COWAN! has a new t-shirt design opened up for preorder, if you want one in time for the holidays. The sale closes this Saturday night. Buy two and get a copy of the most excellent Sage Dynamics DVD (no boobs on it, just shooting). Note – though bad ass they are black, so they are no good for a wet tee-shirt contest.
http://www.sagedynamics.org/#!product/prd3/1123002201/dangerous-men-pre-order