Behind the Hole: History of Spyderco

Monday Night Knife Fights; Behind the Hole: History of Spyderco
Jake Call
Spyderco is a knife maker with such a distinctive design that you recognize their knives even before you see the logo. The ubiquitous Spyder Hole in the blade is a dead giveaway, much like the hole in a doughnut signifies cops eating them (we kid). We wanted to give you some random info on the company so you have an idea of where they came from and where they're going.
So why did they call their company Spyderco? Company founder Sal Glesser said it came about while he and his wife Gail were looking for a company name that would be memorable. They looked at car companies and saw several "Spider" cars from the likes of Porsche, Maserati, etc. Sal liked "Spider" as a name, but to make things different he and Gail decided on Spyder Company, which was later shortened to Spyderco and registered in 1976.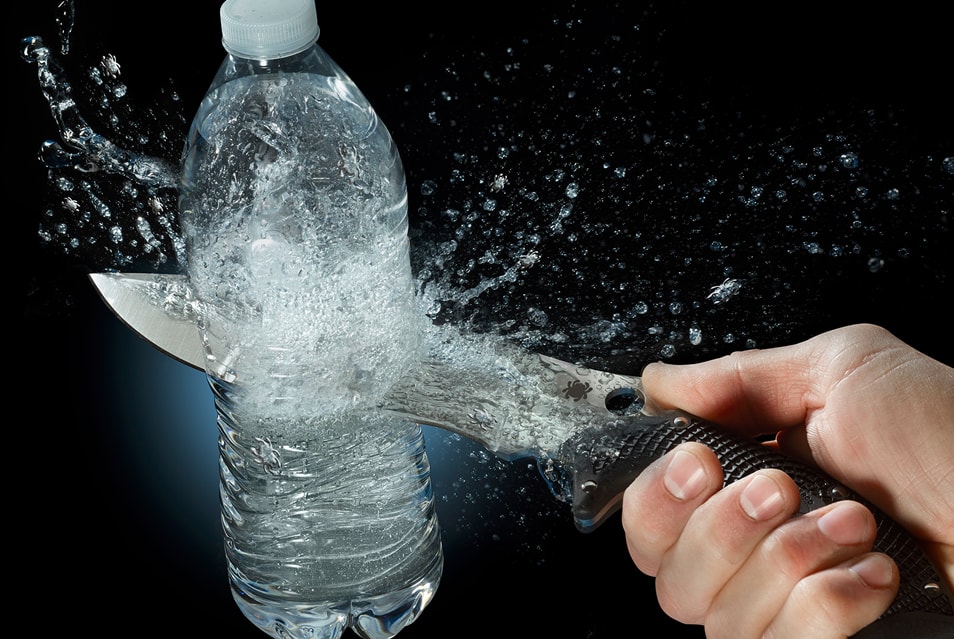 Spyderco didn't start off making knives; their first product was a mechanical soldering fixture. It wasn't until they came out with the "Sharpmaker" knife sharpener that they had a knife-related item. They used to build and sell them on the road out of a bread truck, dragging a VW Bug behind it. It wasn't until Sal and Gail's daughter started school that they ended their semi-nomadic life. Sal still hit the road selling the sharpeners while Gail stayed in Golden, Colorado to raise their daughter, assemble Sharpmakers and mail them to Sal on the road.
So whats the plan for the future?  Sal Glesser had this to say:
Spyderco celebrated its 40th year in business in 2016. I am starting to slow down and my son, Eric Glesser, has been taking over more of the daily responsibilities over the last five years. At some point he will run the company full time, and we'll retire and focus on other passions. Our goal is to create a seamless transition while maintaining all of the core and company cultural principles that have allowed us the success we've been fortunate enough to have over the last forty years.
Check out more from Spyderco on their website or pretty much any place that doesn't sell shit knives.
-Slim
---
---
Mad Duo, Breach-Bang& CLEAR!
Comms Plan
Primary: Subscribe to our newsletter here, get the RSS feed and support us on Patreon right here.
Alternate: Join us on Facebook here or check us out on Instagram here.
Contingency: Exercise your inner perv with us on Tumblr here, follow us on Twitter here or connect on Google + here.
Emergency: Activate firefly, deploy green (or brown) star cluster, get your wank sock out of your ruck and stand by 'til we come get you.