AfterSHOT: PROOF Research, the best rifle barrel, ever?

AfterSHOT: PROOF Research, the best rifle barrel, ever?
Mike the Mook
At SHOT Show we had a chance to look over PROOF Research's rifle barrels and we learned a few things.
They're made from carbon fiber, which makes them amazingly light. Lightweight in a rifle barrel is definitely important if you have to hump the thing all day. No, not that way; we're using grunt-speak where "hump" means "walk for long distances with a long gun at the ready or slung," so shaving off two pounds of barrel weight can seem like dropping twenty pounds at the end of the day. It also means if you're in an offhand (or "standing" to you non-military chuckleheads who call covers "hats") shooting position, you'll suffer less fatigue when trying to line up the target in your sights.
Those, however, are probably the lowest priorities on our reasons for wanting to run a carbon fiber wrapped barrel. Our number one reason is to improve accuracy.
We point-blank asked them, "What makes your barrels so special?"
It was like pulling teeth to get information from them, due to our sketchy and scruffy appearance. But when they realized we were serious about shooting, they let us in on a few things.
Their barrel-building process begins with a match grade stainless steel barrel blank that's made in-house. They turn them down to a ridiculously thin profile and then build them back up with a pretty technical-sounding weaving procedure involving aerospace-grade carbon fiber that's impregnated with a high-thermal resin. This gives these barrels incredible accuracy along with an insanely light weight.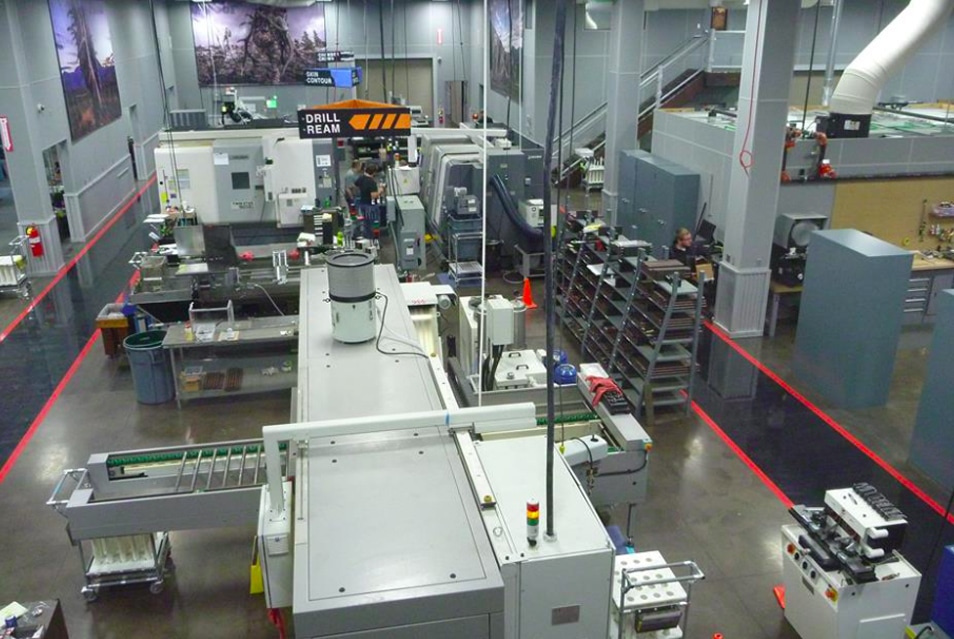 That was pretty good, but having been a fan of carbon fiber over the years and a student of long range shooting, we knew that there was more to come. Because carbon fiber brings much more to the table than just cool looks and light weight.
Carbon fiber was designed to withstand temperatures of up to 1500° F. Basically it means your barrel won't melt in a house fire, but more importantly, your rifle barrel never gets that hot while shooting. Increased heat resistance means improved heat dissipation. Your barrel will not overheat, POI (point of impact) will not shift at a high rate of fire, and more than likely it will negate the effects of mirage on long range shots.
What's more is that carbon fiber is six times more rigid than steel and at least that much stronger. This inherently reduces harmonic vibration in the barrel.
A rifle barrel is like a tuning fork. When a bullet leaves the chamber and engages the rifling, it obviously does so under tremendous pressures. This pressure causes the barrel to vibrate as the bullet leaves the muzzle. This is why target barrels are typically thicker than hunting or sporting barrels. Thicker barrels exhibit less vibration.


That was, of course when we were just talking steel.
With carbon fiber being stronger and more rigid than steel, there is almost no vibration and nothing to throw off the follow up shot.

As for the barrels, Proof offers traditional steel rifle barrels (if you still want to roll that way) and carbon fiber wrapped bolt-action barrels for the Remington 700, Ruger Precision Rifle and Savage platforms in a variety of calibers as well as a number of options to meet any AR-platform precision rifle needs in 223 Wylde, 5.56 NATO, 300 Blackout, 308 Winchester and 6.5 Creedmoor.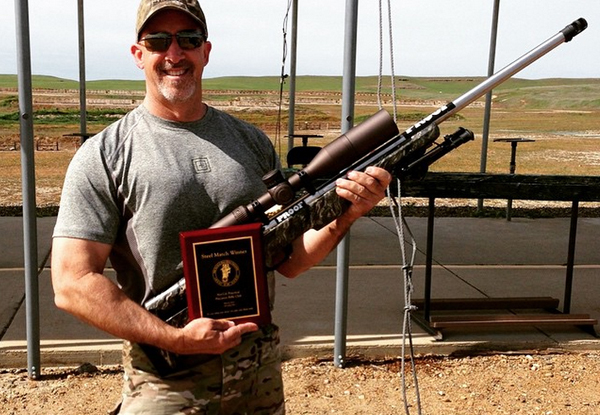 We think this is simply the best barrel that you can install on your precision rifle whether it is a traditional bolt gun or an AR due to its weight, performance and construction. The price tag may be a little daunting for some, but we live by the motto: "Buy once, cry once". You can dry your tears when you see the group sizes.
-Mike
---
---
Mad Duo, Breach-Bang& CLEAR!
Comms Plan
Primary: Subscribe to our newsletter here, get the RSS feed and support us on Patreon right here.
Alternate: Join us on Facebook here or check us out on Instagram here.
Contingency: Exercise your inner perv with us on Tumblr here, follow us on Twitter here or connect on Google + here.
Emergency: Activate firefly, deploy green (or brown) star cluster, get your wank sock out of your ruck and stand by 'til we come get you.