You'll Be OUTRAGED at What BreachBangClear Has To Say About Fake News!
[Today's op-ed was brought to you in its entirety by Daniel Defense, a member of Joint Task Force Awesome. The views expressed in this article are the author's own and do not necessarily reflect the views held by any member of JTF Awesome]
You'll Be OUTRAGED at What BreachBangClear Has To Say About Fake News!
Chris Hernandez
I identify as semi-conservative, but I'll admit something: my fellow conservatives seem to constantly fall for stupid, ridiculous, fake news articles. Whether it's some load of evidenceless crap in articles with titles like "This PROVES Obummer is a secret mooslim!", a hoax web site like "abcnewsgo.co" that tries to trick people into thinking it's the real ABC site "abcnews.go.com", or random videos of any fighter in Syria being sniped by anyone but headlined "US Delta Force sniper kills ISIS terrorist!", conservatives just love to fall for fake news. Even worse, they love to share it.
Before the election, President-Elect Trump's campaign shared a fake news story originally from Russia, and General Mike Flynn, Trump's pick for National Security Adviser, shared a fake story about Hillary Clinton being involved in child sex abuse. Recently some dumbass who believed another fake story about Hillary Clinton's involvement in child sex trafficking walked into a pizza place, pointed a rifle at an employee and fired a shot into the ceiling. Another dumbass who believed "Sandy Hook was faked so Obummer could take our guns!" was arrested this month for threatening the parent of a child murdered in the Newtown massacre.
I frequently find myself telling my conservative friends to fact-check stories before sharing them, and countering their claims with real articles based on real facts. I also, on occasion, get tired of being reasonable and instead verbally beat up on fools who believe incredibly stupid articles claiming things like "Jade Helm is an invasion of Texas! They're gonna take our guns and put us in Wal-Mart FEMA death camps!" (Someone remind me, did Obama invade Texas, take our guns and genocide all true Texas patriots? Jade Helm ended September of last year, and I can't remember if I got rounded up and murdered or not.)
No, this isn't Ambassador Chris Stevens in Benghazi. This picture has been on the net since at least 2009 and was shared in a blog post five months before the Benghazi attack.
Many liberals have noticed the conservative propensity to embrace fake news. Major media outlets like the New York Times, LA Times, NPR, Wall Street Journal and CNN have published stories about fake news, and the totally-unbiased site Salon even created a "tool for stopping fake news". In fact, Trump's election has been declared the beginning of "The Post-Truth Presidency". I've seen gallons of liberal tears, driven by the horrible and brand-spanking-new scourge of fake news shared by evil conservatives. I see the liberals' point, and I'm happy to see such concern over fake news.
But I have a question: How does everyone feel about stories that originated as gigantic lies, but were seized upon because they confirmed what many people already believed, and were spread by almost every media outlet in America?
Does anyone remember a fake news story with the cute title of "Hands Up Don't Shoot"?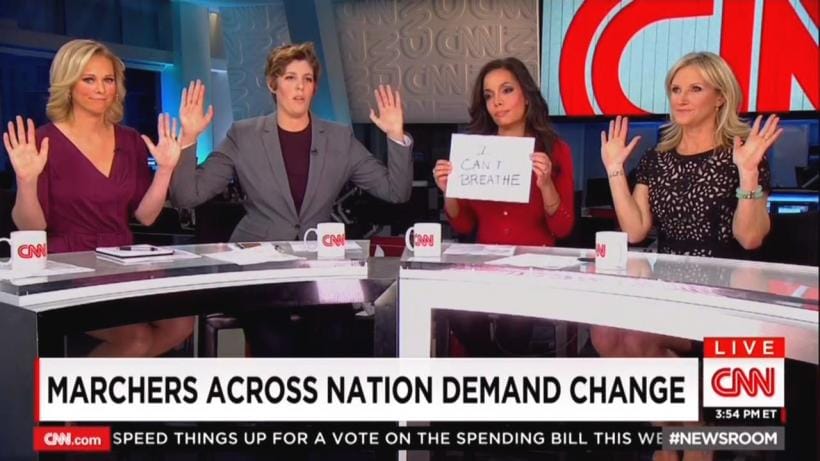 Shortly after committing a strongarm robbery, Michael Brown was reportedly shot in the back by a police officer while his hands were up in surrender (according to his petty criminal buddy). People across America – mainly those left of center – embraced the "racist cop murders an unarmed black teenager trying to surrender" narrative, which was broadcast over and over, for well over a year. And this narrative didn't just cause outcry and protests; it caused riots, assaults, arson, and may have contributed to at least eleven murders.
In December 2014, two NYPD officers were murdered by a man seeking revenge for the killings of Eric Garner and Michael Brown. In July 2016, a former Soldier motivated in part by the Black Lives Matter movement, which was created in response to the Michael Brown shooting, murdered five police officers in Dallas. The following day another man angry about alleged police murders of innocent black people shot three white civilians and a police officer in Tennessee, killing a 44 year old woman. Nine days later Gavin Long, a former Marine angered by what he viewed as unjustified killings of black men, murdered three police officers and wounded three others in Baton Rouge.
No, "hands up don't shoot" wasn't invented to get stupid people to click on articles full of ads, or to trick voters. But it was invented by a criminal and had all the hallmarks of a lie. And holy cow, a reasonable person might have held a bit of skepticism toward an outrageous story about what a wonderful person a dead robber was.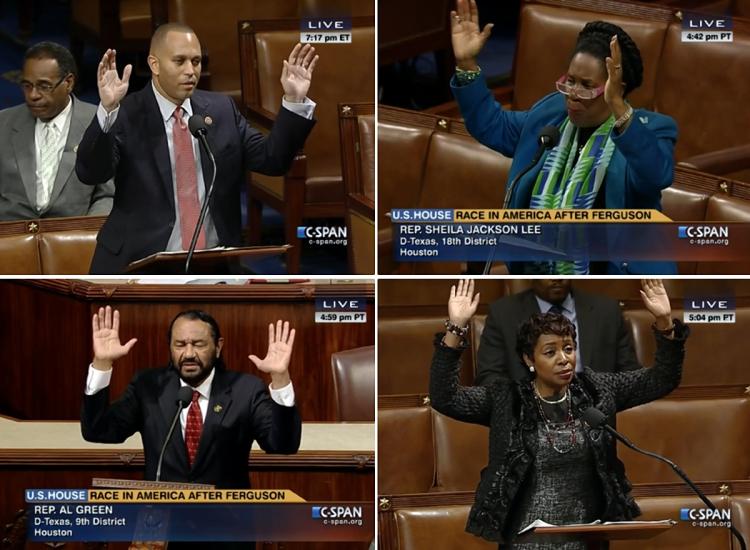 All the investigations of the Michael Brown shooting – including the DoJ investigation overseen by Eric Holder, who shortly after the incident joined former Ohio Governor Ted Strickland in comparing Brown's shooting to the racist murder of Emmitt Till – showed that the shooting was justifiable. Brown did commit a robbery and attack a police officer, and was not shot while surrendering. The DoJ's report on the actual facts of the case was so different from the hysterical public outcry, even black liberal Washington Post reporter Jonathan Capehart was compelled to write an article and publish a video statement titled "Hands Up Don't Shoot Was Built On A Lie." Shouldn't the people crying over fake news also be up in arms about Hands Up Don't Shoot?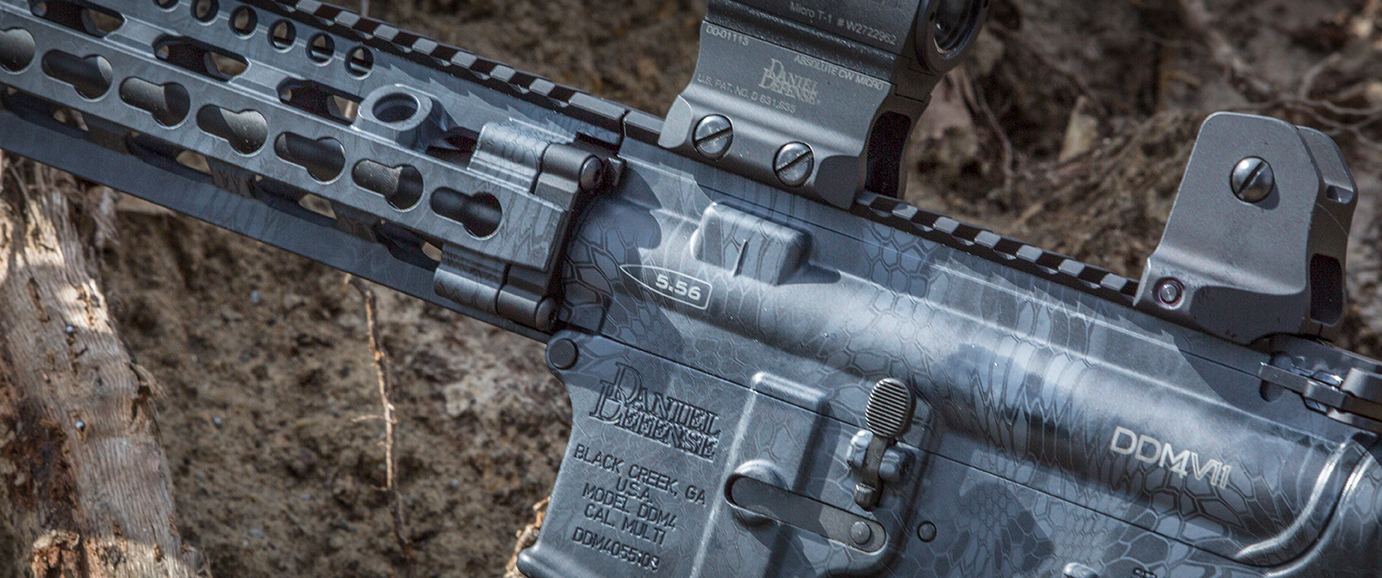 Hands Up Don't Shoot was just ONE fake story enthusiastically spread by non-skeptical media and a large portion of the population. Rolling Stone spread a fake story about a brutal campus gang rape that never happened, because it confirmed what many social justice types believe about "campus rape culture". After riots broke out over the justified police shooting of an armed criminal in Milwaukee, CNN not only refused to report that the criminal's sister called for rioters to burn down the suburbs, they changed her call for violence to "a call for peace". Multiple media outlets keep reporting on the supposed avalanche of racist harassment of minorities like me since Trump's election, without trying too hard to tell the public when some of those harassment reports turn out to be false.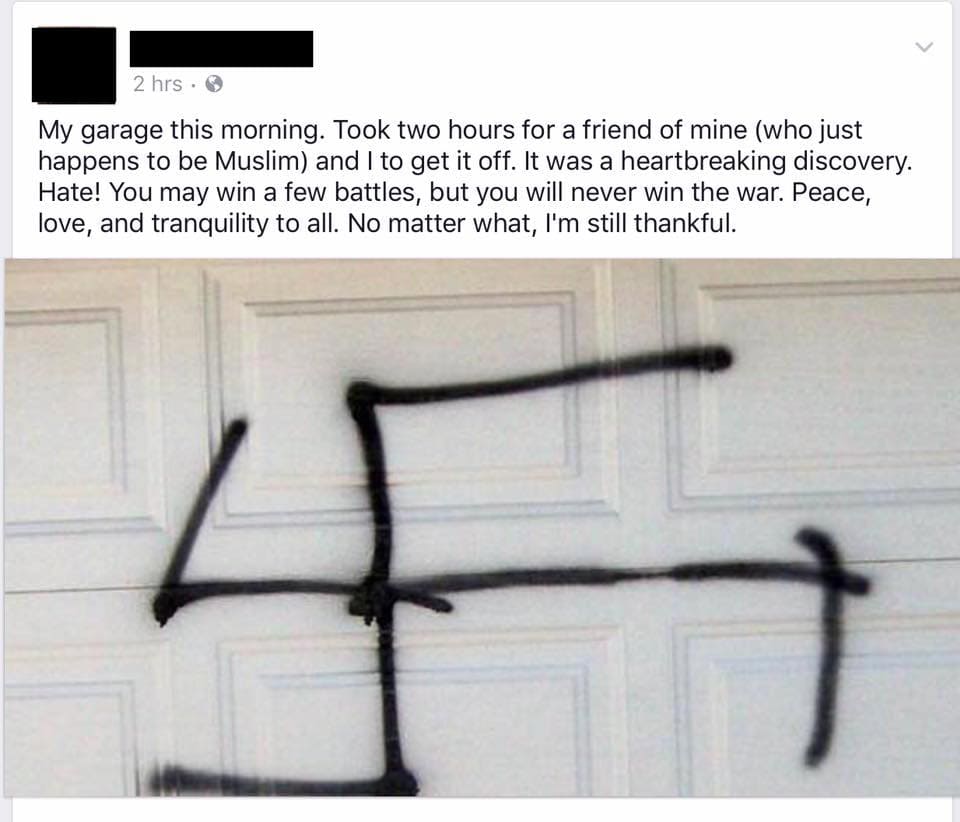 A man posted this on November 23rd, 2016. HOWEVER…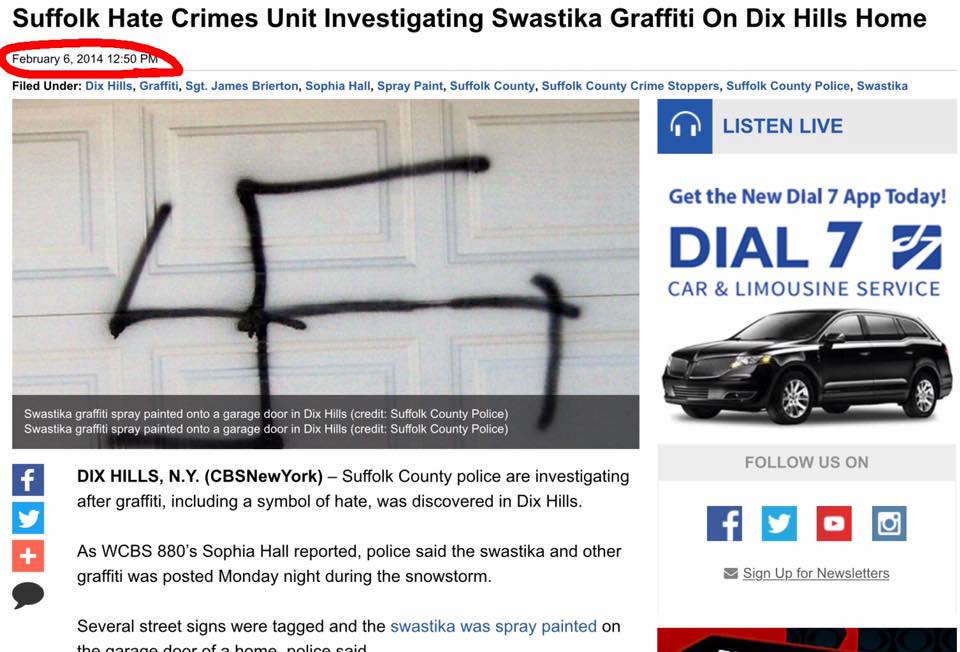 The picture he claimed was from his garage was actually from an incident that occurred almost three years earlier in a different state. He's since removed the post and apologized "for causing doubt and discomfort".
Then there are the stupid lies shared by both sides, for different reasons. Alicia Watkins, a supposed Air Force Afghanistan and Iraq vet, claimed she was wounded by an IED and lost a friend in the 9/11 attack. In 2015, the Huffington Post shared her story because it confirmed everything they like to believe about veterans, especially female veterans: "She was wounded, she was raped in the military, and she was homeless after discharge!" In 2016 Watkins wore a press badge at a press conference for Donald Trump's new hotel, and asked Trump if he would hire vets. Trump offered her a job on the spot. Conservatives spread her story because it was proof Donald Trump supports "the veterans".
Guess what? According to Air Force records, Watkins was never in Iraq, never wounded and never in combat. She also wasn't a reporter. But she was useful to both sides, so both sides were happy to share her "fake news".
Alicia Watkins wearing a Purple Heart she never earned and discussing an injury she never received. Photo credit GuardianofValor.com.
Speaking of actual fake news that was swallowed hook, line and sinker by many on the left, please read this anonymous confession by a man who claimed "alt-right poison nearly turned me into a racist." How did he nearly turn into a racist? He watched videos from people like Sam Harris and Milo Yiannapoulos, and concluded "Well, I'm more a left-leaning centrist. PC culture has gone too far, we should be able to discuss these things without shutting down the conversation by calling people racist, or bigots." His reasonable open-mindedness meant that "The indoctrination was complete," he was almost a racist, and the "online radicalization of white men" was here.
The British website The Guardian published it. Then Godfrey Elfwick, an English student who frequently (and masterfully) trolls social justice philosophy, produced evidence that he wrote it.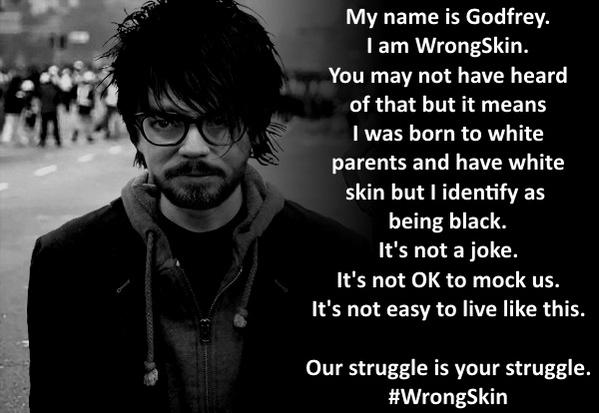 It should have been easily recognizable as Onion-type satire, but The Guardian didn't see it. Why not? My guess is that it confirmed their staff's general opinion: any criticism of progressive thought or recognition of the threat of radical Islam is racist and Islamophobic.
So fake news isn't exclusive to the right. But please, conservatives, stop sharing links to BS articles on web sites full of ads for erectile dysfunction pills. Next time you see an article that "PROVES Hillary is selling Guatemalan children to Siberia as slave labor!", maybe you should, oh, fact check it or something before sharing it. Any outrageous story that proves everything you already believe is probably too good to be true.
Fake news isn't exclusive to the left either. But please, liberals, stop accepting every claim of racism, sexism or rape at face value. Next time you read a story claiming "Trump supporter tears hijab off Muslim woman while screaming 'build the wall!'", maybe you should, oh, check to see if it's an uncorroborated, baseless accusation. Any outrageous story that proves a racist is hiding under every rock, like you already believe, is probably too good to be true.
And if you're like me, and disgusted by the river of utter crap and propaganda from both sides, hang in there. Call out the lies, even if they're from your own side, every time you see them. If enough of us do that, we'll create the change we need.
-CH
---
---
Comms Plan
Primary: Subscribe to our newsletter here or get the RSS feed.
Alternate: Join us on Facebook here or check us out on Instagram here.
Contingency: Exercise your inner perv with us on Tumblr here, follow us on Twitter here or connect on Google + here.
Emergency: Activate firefly, deploy green (or brown) star cluster, get your wank sock out of your ruck and stand by 'til we come get you.
Chris Hernandez Mad Duo Chris, seen here on patrol in Afghanistan, may just be the crustiest member of the eeeee-LITE writin' team here at Breach-Bang-Clear. He is a veteran of both the Marine Corps and the Army National Guard who served in Iraq and Afghanistan. He is also a veteran police officer of two decades who spent a long (and eye-opening) deployment as part of a UN police mission in Kosovo. He is the author of White Flags & Dropped Rifles – the Real Truth About Working With the French Army and The Military Within the Military as well as the modern military fiction novels Line in the Valley, Proof of Our Resolve and Safe From the War. When he isn't groaning about a change in the weather and snacking on Osteo Bi-Flex he writes on his own blog. You can find his author page here on Tactical 16.

More about Daniel Defense: Chances are that if you're reading this page, you're at least familiar with AR-15's. Most all of us here at BreachBangClear have carried AR's or M4's in professional capacities the world over, and we've even managed to learn a thing or two about guns along the way. We won't sell you a line of shit–Daniel Defense is definitely a go-to manufacturer for us and has been for a long time. It's easy to go cheaper (note that we didn't use the term 'inexpensive') but much harder to do better. We are proud and enthused to have them in JTF Awesome, and it's through JTF Awesome we make this all possible. Read about our exploits with them at SHOT Show, be sure to visit their homepage here, and give them a follow on Facebook and Instagram.