WTW: Marcas Registradas [to Fight Fugazi Smiths]
[This post is made possible by JTF Awesome Team Member Raven Concealment]
Weapon Trivia Wednesday: Marcas Registradas [to Fight Fugazi Smiths]
Mike the Mook
Have you ever wondered why Smith and Wesson handguns have Marcas Registradas stamped on their side? Maybe you never even noticed.
Some folks will tell you it's Spanish or Portuguese, others that it's Latin and denotes S&W being held by a British conglomerate for a time (F. H. Tomkins P.L.C.  owned Smith & Wesson from 1987 to 2001).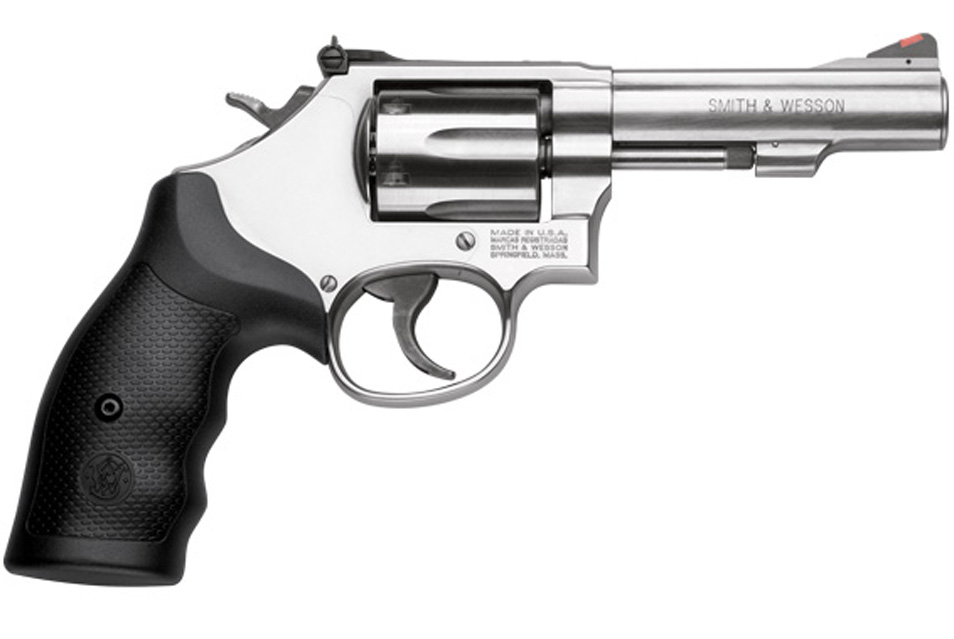 The correct answer is that it is Latin for "Registered Trademark"; it can be alternately translated from Spanish or Portuguese as "Trademarks", but that isn't entirely accurate. It's ironic as it was because of Spanish gun makers that those words began appearing on Smith & Wesson revolvers as of May 1948 (forty years prior to the Tomkins acquisition).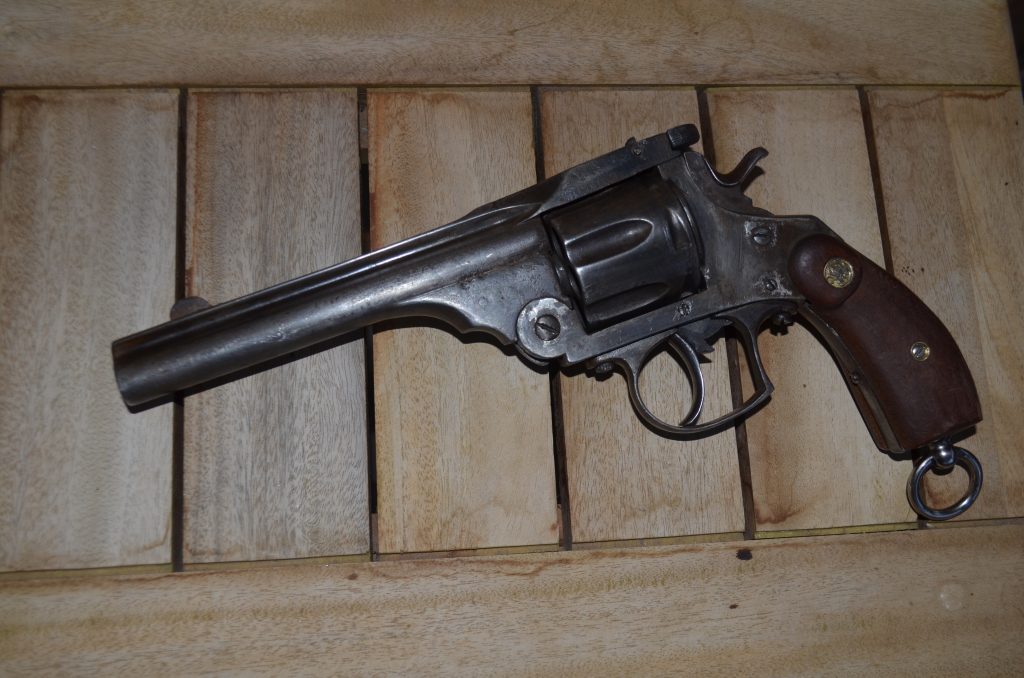 Smith & Wesson had been plagued with patent infringement since their founding when they teamed up with former Colt gunsmith, Rollin White, to produce the first cartridge revolver in the United States.
White received a royalty of twenty-five cents per revolver produced by Smith & Wesson, and of course was left on his own to defend his patent against infringement. He went after Merwin & Bray, Manhattan Firearms, Allen & Wheelock and a host of others. Usually the courts sided with White, but the cost of litigation drove him to bankruptcy.
At the close of the 19th Century, Smith & Wesson's revolvers were being copied in Spain, Belgium, Germany, Mexico and other countries. For the most part these were foreign market guns, but Smith went after two manufacturers in Liege, Belgium, who were making single and double action copies of the Model 3. These were made in an attempt to deceive the buyer that they were purchasing a legitimate Smith & Wesson revolver.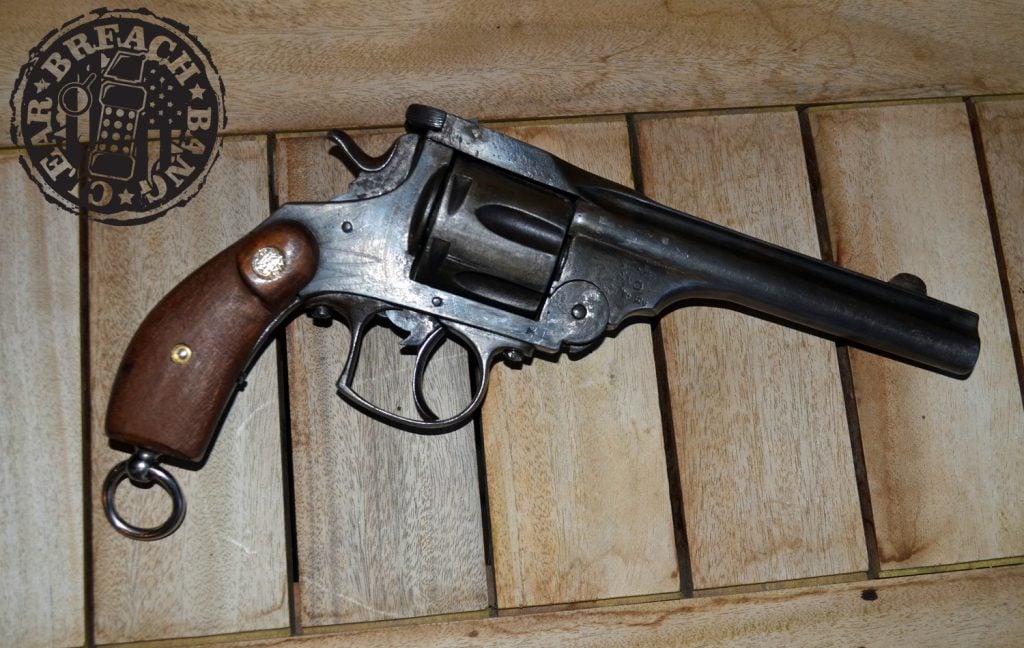 In 1884 the government of Spain claimed anything not copyrighted in a Spanish Copyright office had no valid copyright or patent protection in Spain. Within months the Spanish army cancelled their contract with Smith & Wesson for Model 3 revolvers and had them made by Orbea Hermanos in Eibar. They developed a grip medallion to mimic the original S&W medallion and began producing copies of the New Departure, and eventually their swing-out cylinder models.
After World War II, Smith & Wesson began registering their trademarks in Spain and Marcas Registradas began appearing on the frames of their handguns. In fact, if a pre-1948 revolver was sent back to the factory for repair or service, it left with the stamp on the frame as well. The roll mark was intended to protect the consumer and to combat the many Spanish counterfeit revolvers being produced.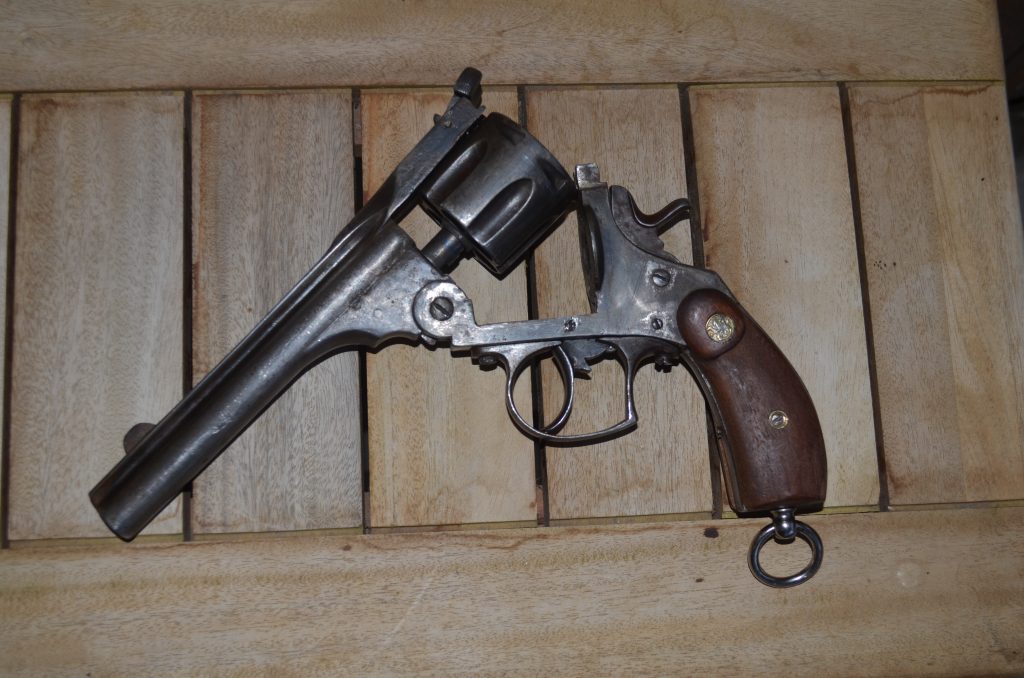 Having come across a number of these foreign copies over the years, I can say one thing: every single one was put through the wringer. While the lock work may seem questionable and one can only guess at the metallurgical properties, these revolvers do seem to work and show the ravages of time and hard use. They represent an important milestone in firearms history and how to protect your patent or trademark the correct way.
-Mike
---
---
Mad Duo, Breach-Bang& CLEAR!
Comms Plan
Primary: Subscribe to our newsletter here, get the RSS feed and support us on Patreon right here.
Alternate: Join us on Facebook here or check us out on Instagram here.
Contingency: Exercise your inner perv with us on Tumblr here, follow us on Twitter here or connect on Google + here.
Emergency: Activate firefly, deploy green (or brown) star cluster, get your wank sock out of your ruck and stand by 'til we come get you.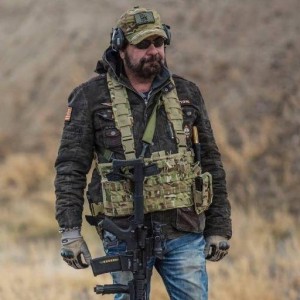 About the Author: Mike "the Mook" Searson is a veteran writer who began his career in firearms at the Camp Pendleton School for Destructive Boys at age 17. He has worked in the firearms industry his entire life, writing about guns and knives for numerous publications and consulting with the film industry on weapons while at the same time working as gunsmith and ballistician. Though seemingly a surly curmudgeon shy a few chromosomes at first meeting, Searson is actually far less of a dick and at least a little smarter than most of the Mad Duo's minions. He is rightfully considered to be not just good company, but actually fit for polite company as well (though he has never forgotten his roots as a rifleman trained to kill people and break things, and if you look closely you'll see his knuckles are still quite scabbed over from dragging the ground). You can learn more about him on his website or follow him on Twitter, @MikeSearson.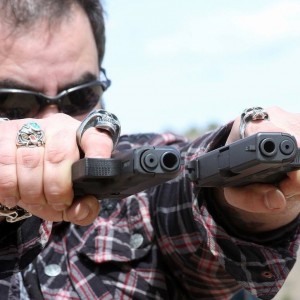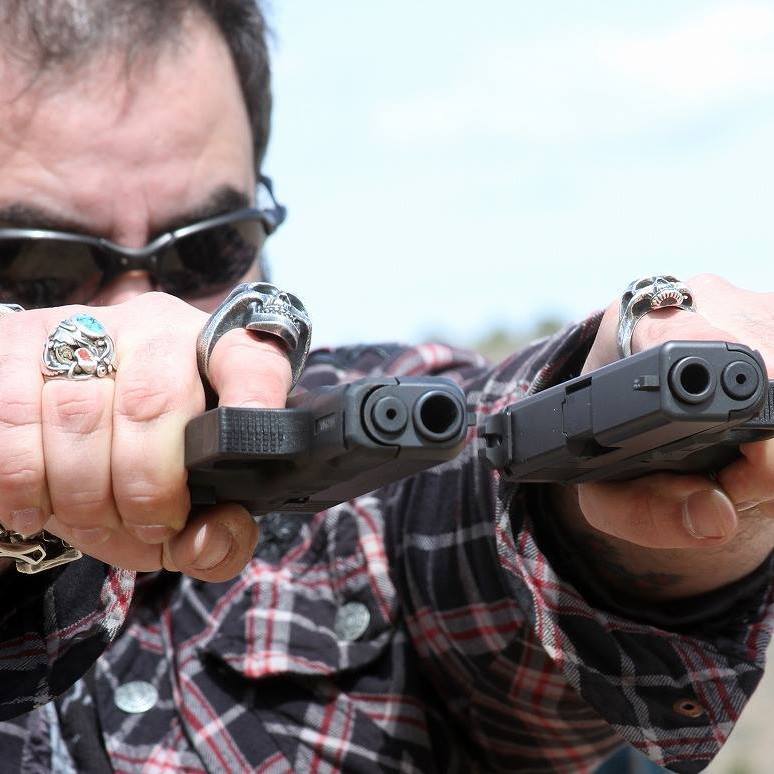 The Mook doing his Boondock Saints thing (and accurately, perhaps not surprisingly).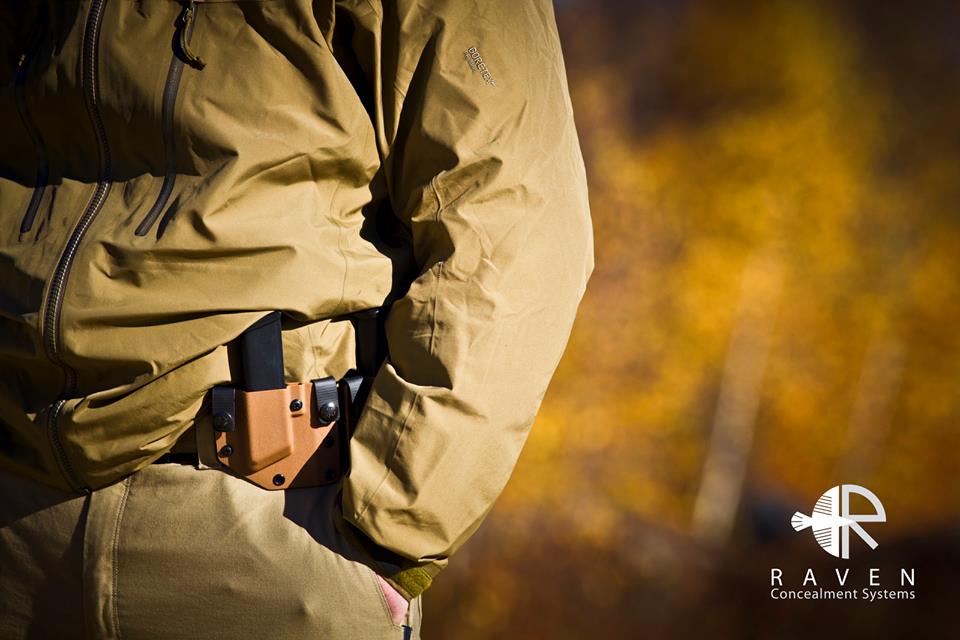 More About Raven Concealment
Many of you are familiar with RCS and their outstanding quality and craftsmanship; for those of you late to the game, we'll break it down Barney style so you can get up to speed: Out of the nearly 20 wretched, execrable minions we have slaving ceaseslessly writing for us, over 2/3 of them utilize RCS gear every day.  Frequently duplicated, often imitated, their modular holsters allow a whole series of different modes of carry. With practical inventions like the Vanguard, they even have helped popularize efficient means of appendix carry. For those that attend professional firearms training, its more common than not to see many of the best instructors running RCS rigs. In fact, many of their products are used throughout America's elite SOF community, federal, state and small town law enforcement, competition shooters and plenty of regular Joe Sixpacks.
Read about our adventures with them at SHOT Show, and be sure to check them out online at RCSgear.com