Triangle T Ranch: Unexpectedly Awesome GWOT Training Site?
Chris Hernandez
Some of the War on Terror has been fought in Tank County, open space where we can use armored vehicles and technology to max effect. Cold War-style maneuver warfare against a uniformed enemy was what I like to call the fun, easy part of the war. The really crappy part of the war, on the other hand, was fought in places where our vehicles could barely move and our air assets couldn't see into, where enemy fighters had to be dug out of caves and crannies they've known since birth, and where a Taliban with an AK can become a farmer with a rake in seconds.
My Afghan deployment was in the northeast, which many people are surprised to learn is heavily wooded, crisscrossed with rivers and streams, and dotted with villages. Mountains which might as well be fortresses rise over ancient villages full of walled compounds which might as well be fortresses. That terrain was the most demanding I had ever seen, and in my nearly twenty years of military service before deploying to OEF I never trained in anything remotely like it. If we found a training site that replicates the hardest terrain of eastern Afghanistan or the Pakistani frontier, we could save good guys while learning to better kill bad guys.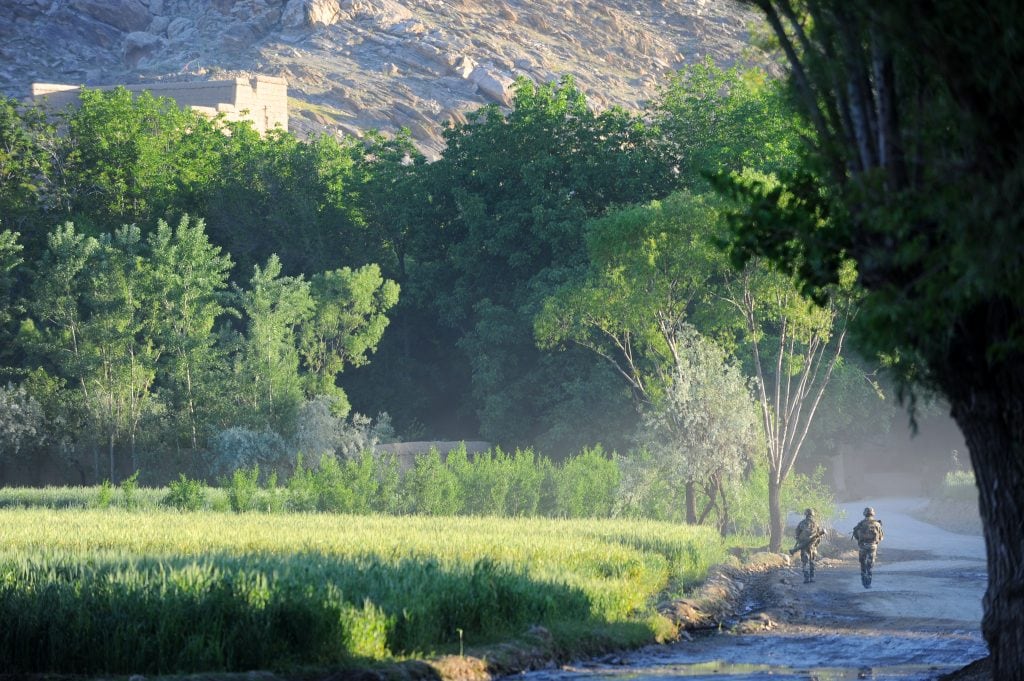 Afghanya Valley, Kapisa Province. Photo by Thomas Goisque.
In a far-off land quaintly called "Arizona" by the locals, just south of an old west cattle trail known as "Interstate 10", lies a potential war-on-terror training ground named the Triangle T Ranch. The Triangle T is in Chiricahua Apache country not far from Geronimo's Stronghold, which the US Army was never able to penetrate. The TT is full of huge rock formations, footpaths inaccessible by vehicles, and ambush sites galore. It would be an attacker's nightmare, a defender's dream, and a place where our troops could gain a lot of valuable experience.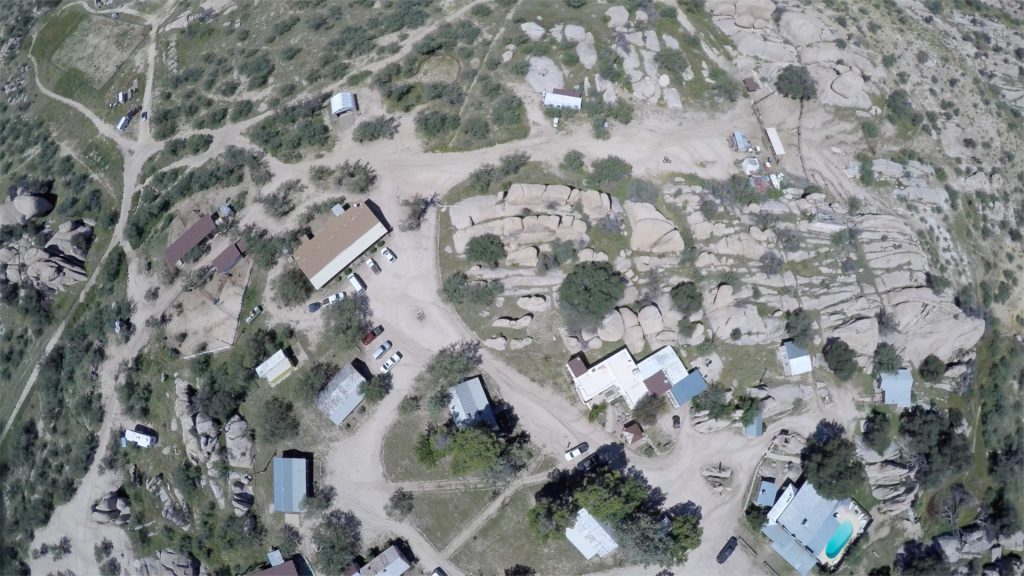 Overhead view of the Triangle T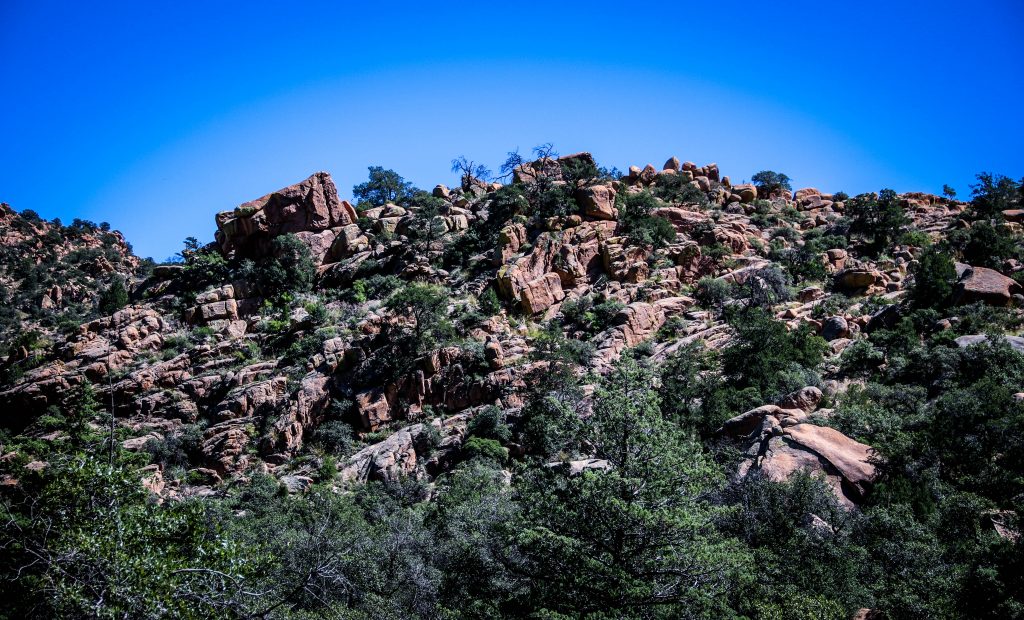 Geronimo's Stronghold, above and below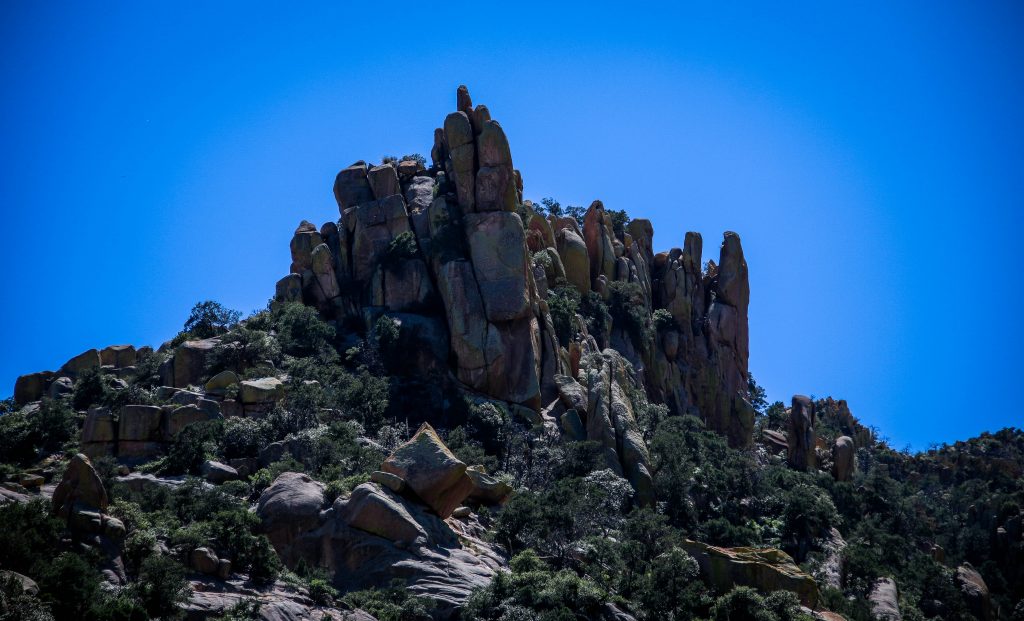 When I was at the Triangle T with the Breach Bang Clear crew at #TrailsFound16 last September, I was struck by just how much it reminded me of Kapisa province. In Kapisa, cover was everywhere: farmers' fields were bordered by rock walls, wadis served as Taliban communication trenches, and every compound wall could stop anything up to an RPG. One hard lesson I learned there was that the Taliban were masters of cover and concealment but not camouflage; I was in a couple of big fights and several small ones, I saw Taliban several times from hidden overwatch positions before fights started, but whenever we were being shot at I didn't see a single enemy. Once (like, one damn time) I saw dust kicked up by a Talib's weapon. One of my dreams is to someday go back to Kapisa, share hot chai and naan bread with my former foes, and ask, "During the Alasai and Shpee battles, where the hell were you guys?"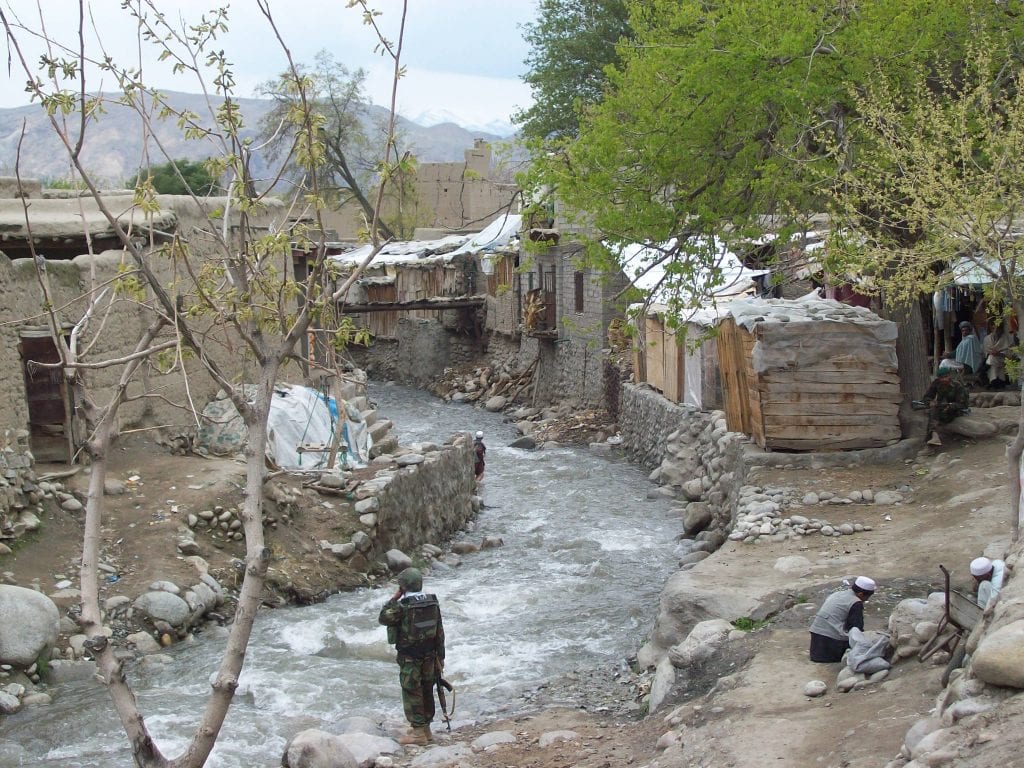 Bahadurkhel village, Kapisa Province.
A quick walk through the Triangle T gives you insight into how the Taliban stayed hidden while fighting so effectively. The T's countless rock formations, interspersed with narrow footpaths and passages, and surrounded by vegetation just high enough to conceal a crouching fighter, give an incredible advantage to even a poorly-trained fighter with a rifle.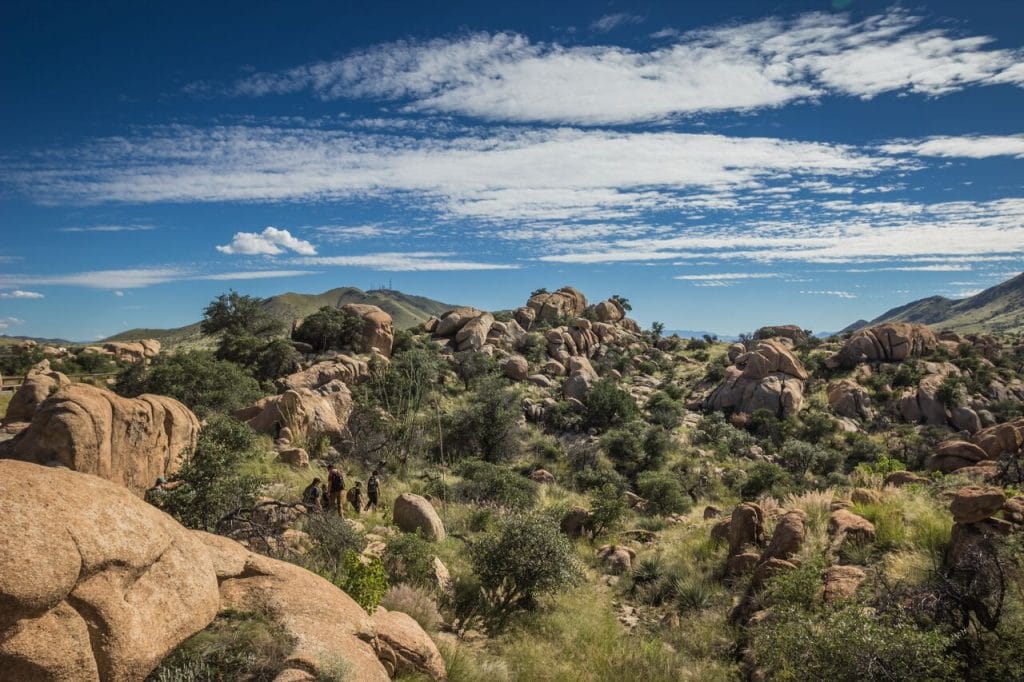 The Triangle T
One gigantic problem the US military has, along with the US public, is the belief that our technology can easily overwhelm any enemy's meager defenses. Shortly after 9/11 some fool posted a YouTube video of US airstrikes and cruise missiles, with a subtitled narration saying "You jihadists think you can fight us? Haha! Our airplanes will blow you out of your caves! Our missiles will destroy you in your homes while you sleep!" More than a decade after we should have learned how stupid that attitude was, I was working on my Afghanistan novel Proof of Our Resolve. At a writer's critique group, I shared a chapter where American, French and Afghan soldiers are preparing for an offensive into an enemy-held valley. Another aspiring writer commented, "If they know the Taliban are in the valley they can just send a drone to kill them."
NO, DUMBASSES. Airstrikes, cruise missiles and drones are great under certain conditions, but they can't root committed fighters surrounded by civilians from difficult terrain (unless we're willing to kill those civilians along with the enemy, which we're not). American Jedi with rifles in their hands, hate in their hearts and brothers at their sides have to fight their way through that terrain and shoot our enemies in the face.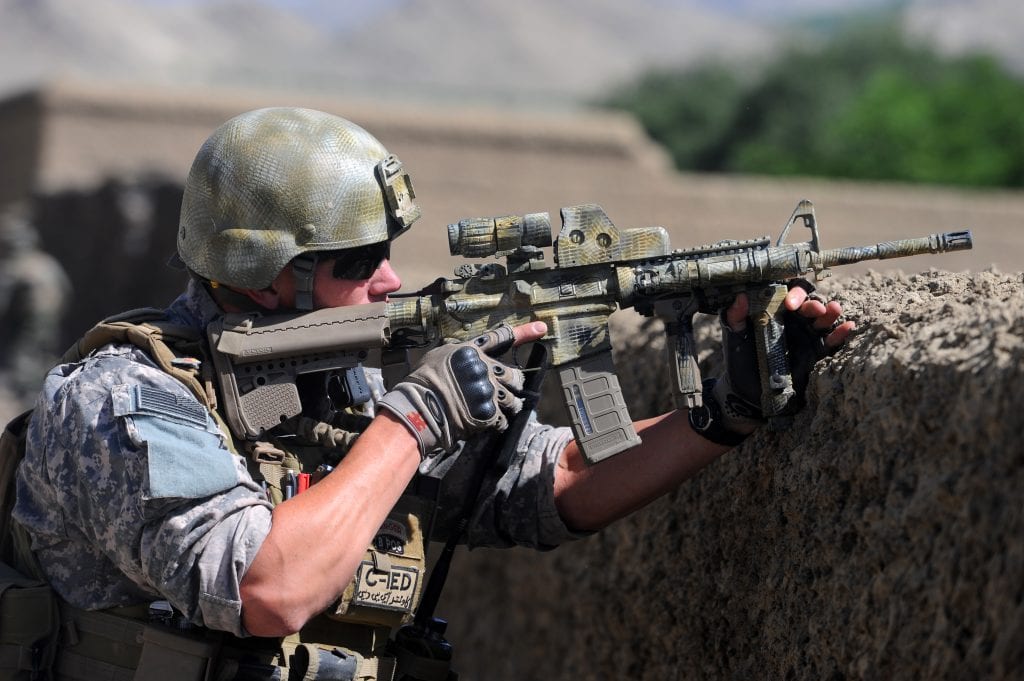 Photo by Arnaud Benoit
So instead of training in the woods like we've done for eons (or going to the Louisiana swamps in winter to train for Iraq, like I did), how about we send budding American Jedi on patrols through the Triangle T?
The TT has miles of patrol routes surrounded by rocky high ground. It has horses so we can train for surprises like what our first SF teams in Afghanistan encountered, who upon arrival learned they were expected to travel on horseback. It has a small cluster of buildings which can serve as both billeting and a simulated village. It has its own full-service kitchen for feeding the joes (and a well-stocked saloon, in case our leadership allows the troops to relax with a beer after a hard day's training). The only thing it doesn't have is a range, but who knows, maybe if the interest is there the TT will add one. More importantly, nearby it has Freddie Osuna, former Marine Yaqui Indian who wrote the Marine Corps tracking manual, and Jim Grasky, former SF soldier and Border Patrol agent who has tracked and trained more men than god.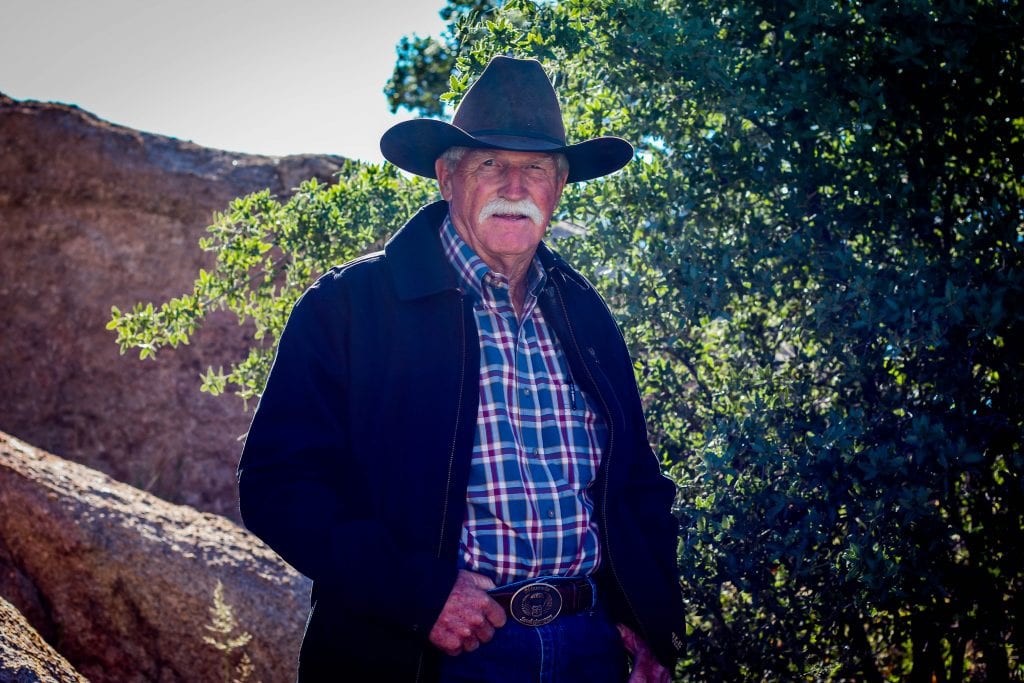 I'm retired from the military, so barring an ISIS invasion of Texas I'm out of the fight. But for those of you still in the fight and looking for out-of-the-box training opportunities, I'd suggest taking a hard look at the Triangle T. After an hour of fighting your way through hit and run ambushes by fighters who travel light, shoot from cover and sprint to the next site, you might realize how much value the Triangle T Ranch could offer our warriors.
–CH
---
---
[You can check out Triangle T website here]
---
Breach-Bang & CLEAR!

This Post is part of our Trails Found Series. What is Trails Found? Members of BreachBangClear and some other badass media outlets assembled together this last September to train with one of the last of what has been called the "old Border Breed", in the desert of Arizona. That man they were training with was no other than the legendary Jim Grasky. In 1965 Jim Grasky was a young Special Forces soldier in Vietnam, then in 1970 he was a the squadleader for a team of smoke-jumpers parachuting in to fight remote wildfires. For about a quarter century after that he was a Border Patrolman, and literally named BORTAC. Though Grasky is a man of many talents, one of his specialties is man tracking–which is why he developed programs specifically for USSOCOM and has taught the world over. Through your various social media outlets you can track other articles and photos related to Trails Found by searching for #TrailsFound16 and #GoodGearMatters.
---
Comms Plan
Primary: Subscribe to our newsletter here or get the RSS feed.
Alternate: Join us on Facebook here or check us out on Instagram here.
Contingency: Exercise your inner perv with us on Tumblr here, follow us on Twitter here or connect on Google + here.
Emergency: Activate firefly, deploy green (or brown) star cluster, get your wank sock out of your ruck and stand by 'til we come get you.
Chris Hernandez Mad Duo Chris, seen here on patrol in Afghanistan, may just be the crustiest member of the eeeee-LITE writin' team here at Breach-Bang-Clear. He is a veteran of both the Marine Corps and the Army National Guard who served in Iraq and Afghanistan. He is also a veteran police officer of two decades who spent a long (and eye-opening) deployment as part of a UN police mission in Kosovo. He is the author of White Flags & Dropped Rifles – the Real Truth About Working With the French Army and The Military Within the Military as well as the modern military fiction novels Line in the Valley, Proof of Our Resolve and Safe From the War. When he isn't groaning about a change in the weather and snacking on Osteo Bi-Flex he writes on his own blog. You can find his author page here on Tactical 16.