Derrick Obatake of Steel Flame recently built his first knife – the Hachima.

In the Shinto religion (and in some aspects in Buddhism) Hachiman is the tutelary god of warriors; think of him as a "protective" deity, like the Christian archangel Michael. Some describe him as the Japanese god of war. He is extremely important in Japanese history and the Shinto mythos and has been widely revered for centuries (by samurai and peasants alike). As such, it seems like the perfect name for Derrick Obatake's new folding knife – the first one, in fact, the master gemologist and jewelsmith (I'm not sure that's a real word,but it fits) has ever made.
This knife isn't commercially available, it's a personal project by the man behind Steel Flame. I took a moment to share it with you because I knew many of you would appreciate the craftsmanship and heart that went into the build. Obatake is a gentleman and a patriot and seems to genuinely live by the tenets of Bushido. He's humble, self-effacing and an artisan of the first order.
Grunts: tutelary.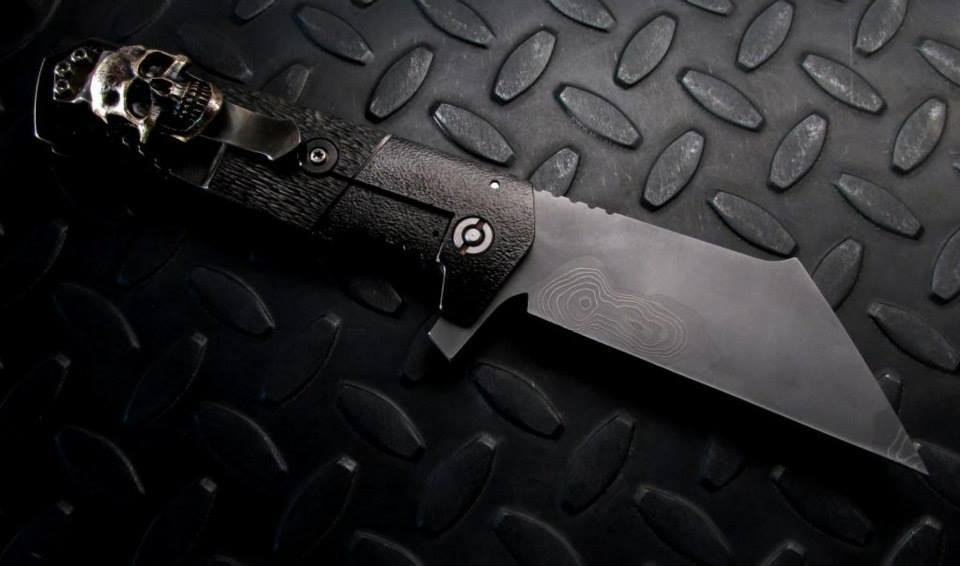 Says Derrick about the Hachima,
"With the inspiration, Blessing and Help from some amazing friends and makers, I have finally made my first knife. While some may not realize the scope of their influence I wish to express my Humble Gratitude and Respect to Jeremy Marsh, Ernest R. Emerson, Rick Hinderer, Jim Burke Knifes, Flavio Ikoma, Michael Burch, Bob Terzuala, Chad Nichols and Eric Blare. Gratitude and Respect!"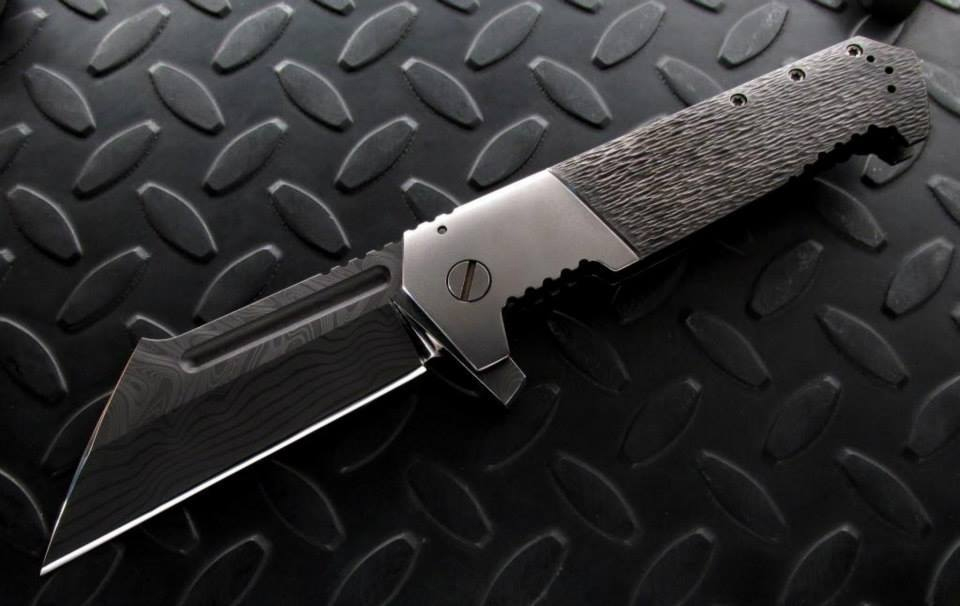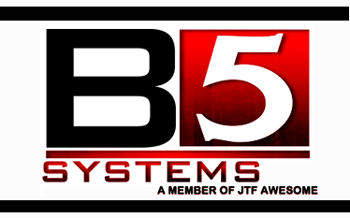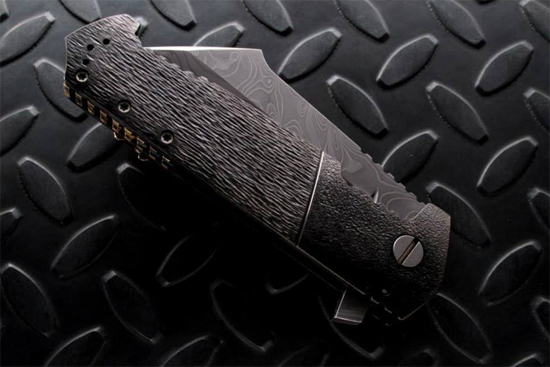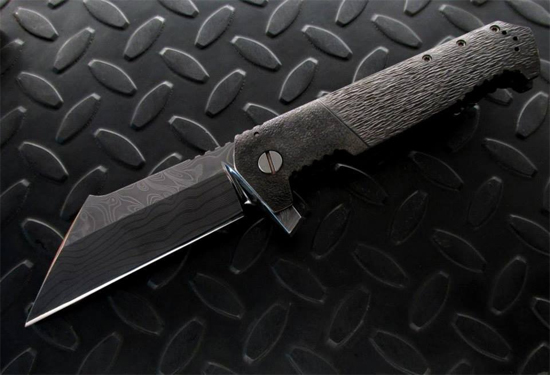 It looks gorgeous. Congratulations sir!
If you'd like to see more of Derrick's work, Steel Flame is online here: http://www.steelflame.com/. There is a group on Facebook that frequently posts images here, and Steel Flame itself has a page here. Some of his work would make a great Christmas present and it's imminently suitable man jewelry for a warfighter, first responder or patriot. Make no mistake, it's not inexpensive stuff. Chances are you won't be using a light or a knife he's worked on as a task light or a box-opener, but Steel Flame is about as mundane as a dogs-playing-poker is sublime.
Though I have to admit, I have a poster of dogs playing poker.
MOLLE clips, Zippo lighters and .45 thumb studs, pendants, armor tags – it's worth checking out (and maybe forwarding as a hint to Household-6 or the Residential Sergeant Major). The following images are from the Facebook group I linked:
If you're interested you can find a little more about Hachiman here and here. I'd have given you some better links but I don't speak Japanese, I hate sushi and I don't trust Wikipedia.
That's it for now. Go forth and conquer.
Mad Duo David
Read more about the author here.