Review | Wheeler Lake 20″ Sleeping Bag by Slumberjack
Earlier this year I received a "Wheeler Lake 20" sleeping bag from Slumberjack for review. The bag is thick, comfy, warm, well built, and about ten kinds of overkill for winter in Southeast Texas. While we actually did have a decent winter, the temperature didn't drop anywhere near the Wheeler's 20-degree capability. I managed to test it out a little though, and will hopefully have a chance to use it for a camping trip during our annual two weeks of winter.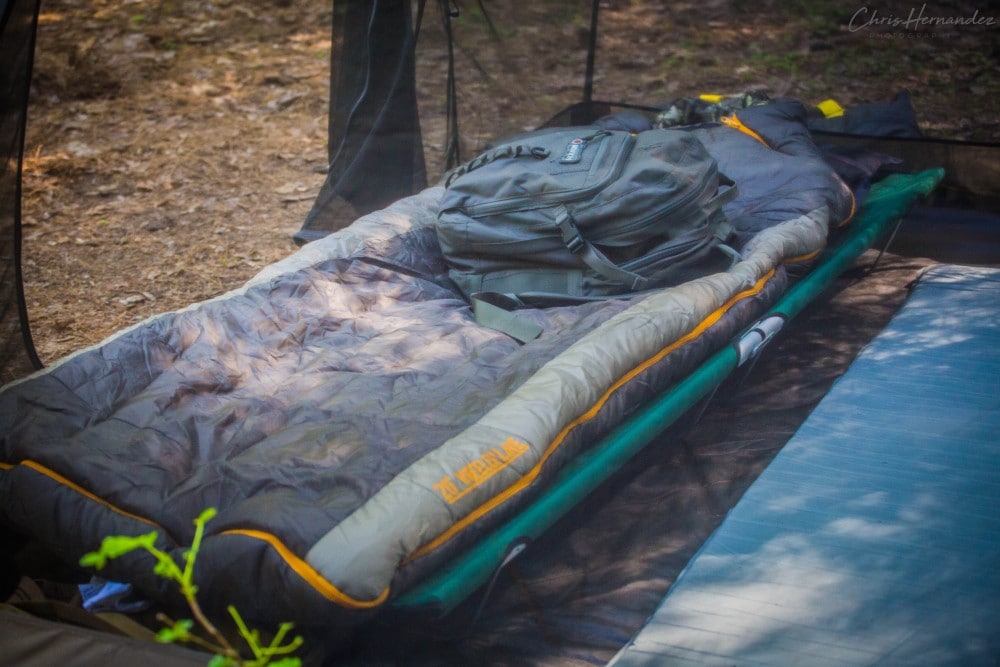 Here are the bag's features, from Slumberjack's website:
• Fill Weight: 4 lbs
• Carry Weight: 5 lbs 3 oz
• Fits to: 6 ft 4 in
• Dimensions: 84 x 34 in
MATERIALS
• Insulation: Slumberloft™ Synthetic Insulation
• Shell Fabric: 190T Polyester Taffeta
• Liner Fabric: 190T Polyester Taffeta
DETAILS
• Innovative 2-in1 hood provides a platform for your favorite pillow from home and converts into a hooded option for colder weather
• Large "Toes-Up" footbox provides additional room for your feet & enhanced comfort
• Layered, offset, quilt construction prevents cold spots
• Durable #8 zipper with anti-snag construction
• Draft tube along zipper keeps cold air out and prevents heat loss
• Slumberloft-PRO synthetic insulation provides superior warmth and comfort while reducing carry size & weight
• Main zipper extends around the footbox for increased ventilation and versatility
• Color coded zippers and screen prints indicate temperature ratings
• Liner printed with Slumberjack's proprietary DST camouflage
• Stuff sack included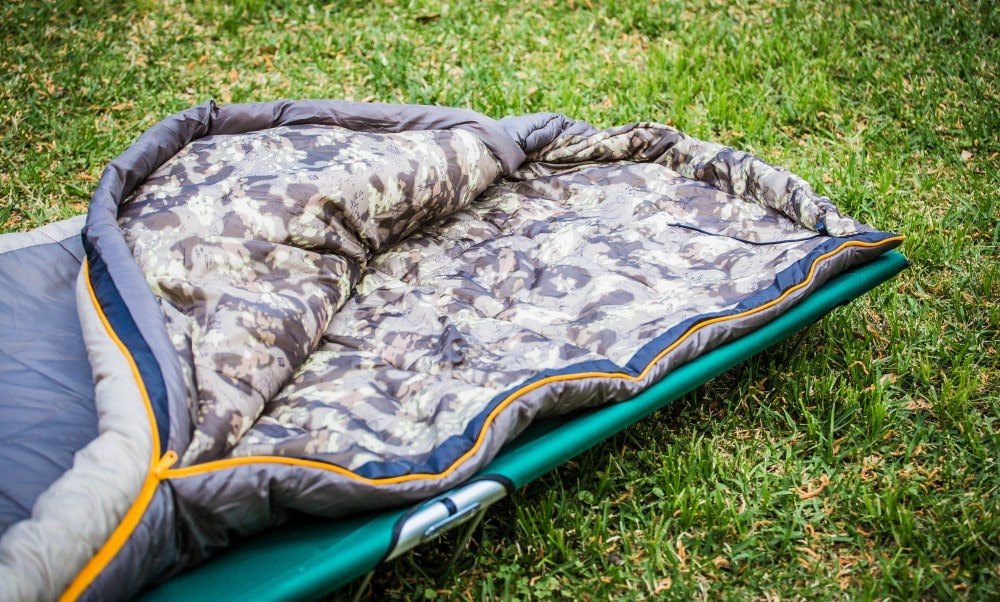 As you may have noted, the bag weighs five pounds. That kicks it out of the lightweight category, but for old guys like me who generally go car camping with family it's fine. The bag is also bulky; it comes with a stuff sack, not a compression bag, and takes up a lot of space. A good third-party compression sack would probably make a big difference.
On the plus side, the bag is extremely roomy, with extra room at the feet and a usable hood/pillow space. The camo pattern on the inside is a nice touch, if a tad useless, and the bag can be unzipped all the way for use as a blanket. I'm told that two bags can also be zipped together to make a couple's (or sailors') bag.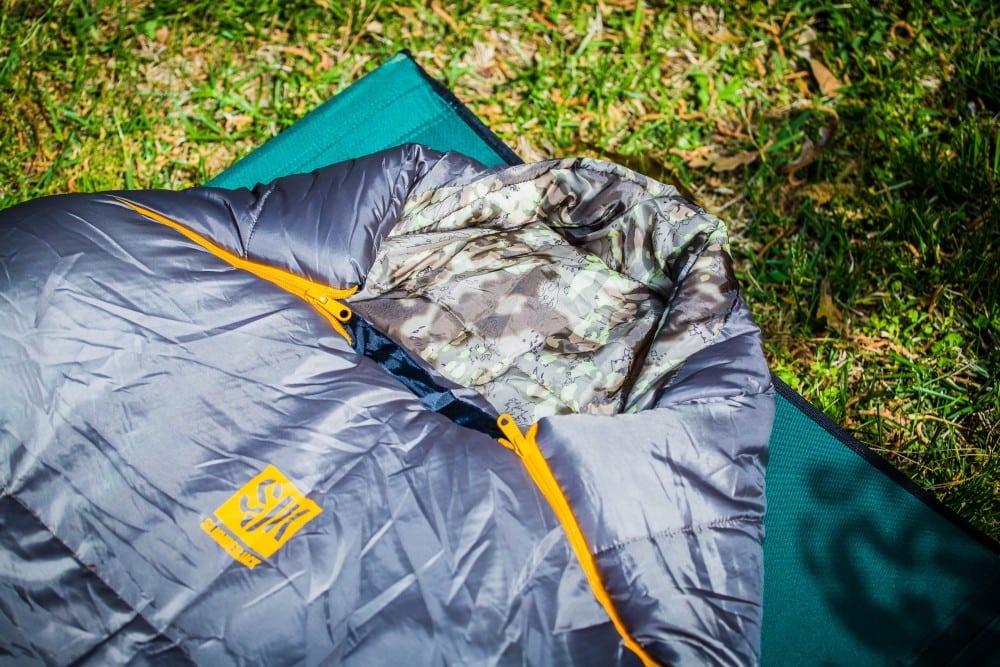 I tested the bag on a cool spring night in the Sam Houston National Forest. It was too warm. I wound up letting my five year-old granddaughter sleep in it, in a tent with no fly. The temperature dropped to the 50s or so, and in the morning my son complained about the cold, but my granddaughter was fine. That's a good recommendation as far as I'm concerned.
You can check out all of Slumberjack's products at www.slumberjack.com.