Review | INFORCE WMLs with IR
This afternoon we're going to take a look at one of the lights from INFORCE family of WMLs (Weapon Mounted Lights). We'll be putting the title in all caps with a bold font, so please read it as though we're yelling and knife-handing you. Also, you should be aware that INFORCE WMLs are a subject of contention 'mongst the minions. Some love 'em, some hate 'em. More on that later.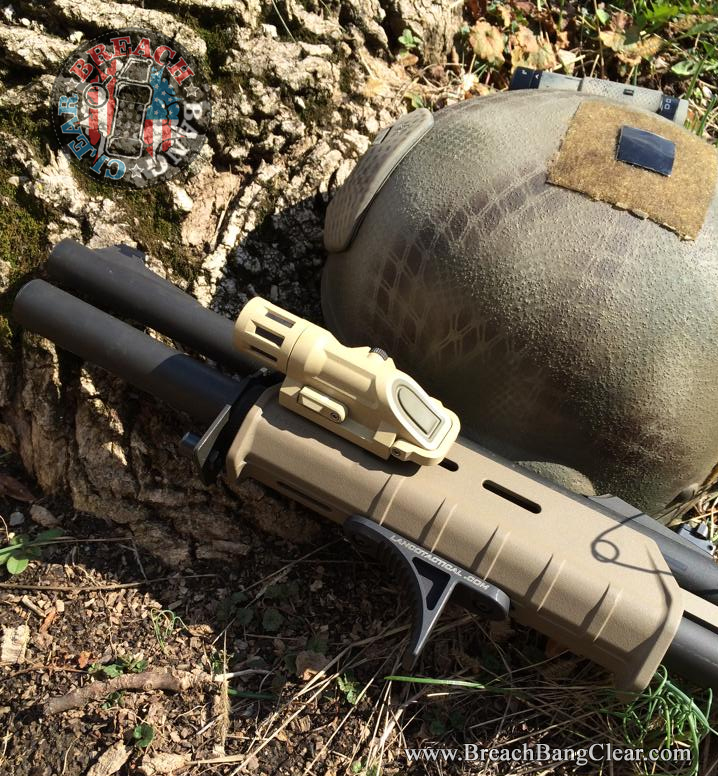 INFORCE has been making flashlights for years now, most notably their handheld tactical lights. Lightweight and good quality, they've built a whole line of increasingly well known rifle- and pistol-mounted lights. One of those WMLs will be the focus of this article, to explain the capabilities and limitations as I encountered them.
The WML used during my evaluation was the Tan White light/IR model with a max output of 175 lumens. Having been testing this flashlight over the last few months, its been mounted to various AR-15s, A SCAR-H and a Remington 870 12gauge shotgun. The light has performed flawlessly on all weapons and has survived a few hundred rounds of birdshot, buckshot and slug while mounted on the scattergun.
As you can see in the specs below, the WML is extremely lightweight and requires just a single CR123 battery.  For this reason, a lot of shooters are mounting them to helmets for use as a headlamp when situations requires a lot of light (think working on an injury, SSE, or just overt exploration of a dark area). At 175 lumens you get a lot of usable output for both indoor and outdoor use. (There are other models offering different options for output.)
This 175 lumen output isn't terrible in a white-wall painted house; it is not so much light it will over-splash and reflect in any sort of disorienting way.  Outdoors you have a clean beam of light that reaches out 100 yds on a dark night, with enough light being projected to clearly ID a threat to at least 50 yds. Ambient light, vegetation and use will obviously affect your ability to see at distance, so always test any light in a wide range of conditions to get a feel for it.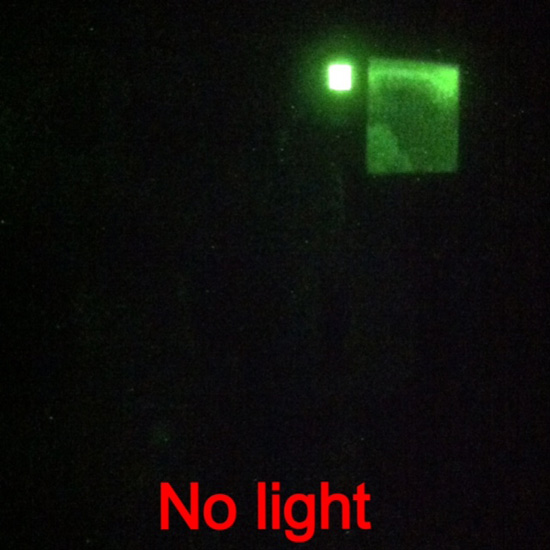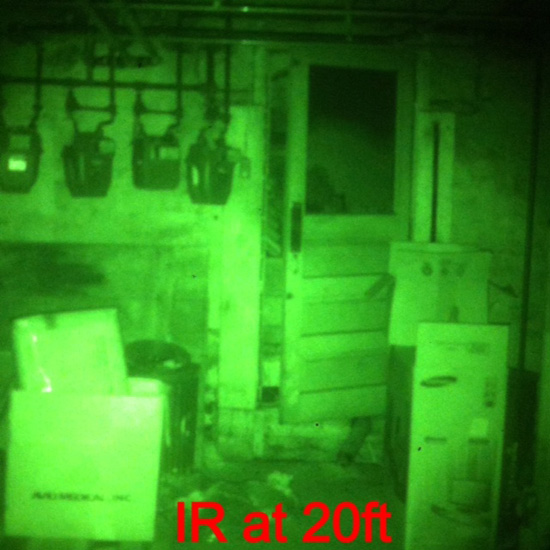 The simple pressure switch on the back of the light allows for momentary or constant on, which is a plus over using a standard tape switch. You simply press and hold the button for at least one full second, and afterwards it will shut off after releasing pressure. If you wish to use the constant on function, say to open a door with one hand, you give the pad a quick tap and it will go to constant on. A quick "double tap" of the pad will initiate the "strobe" feature. There is a manual lock out gate which flips up to block unintentional activation of the switch. This is a simple enough solution to prevent "white light NDs", however the bezel can also be backed out to insure the light doesn't come on .
The main feature that drew me to this light is its IR capability. Having used tip off IR filters for years on white lights, the idea of simply of simply throwing a lever to access this mode is appealing. The tip-off filters are expensive and somewhat fragile in comparison to the lights they are mounted to. I've broken and lost numerous IR filters over the years, and lately have been looking at IR/White light conversion heads for my Surefire Scout lights. The cost of just one conversion head is about the same price as two new Inforce WMLs.
Based off the cost, weight, output, ease of use and features of the WML, I am extremely pleased. I think its a lot of light for the money, and a great pick for those needing the IR capability for use with night vision. The switch mechanism is intuitive to those that use a forward extended grip on their rifle, as the shooters thumb aligned with the rear button if using the "c-clamp" or "thumb forward" techniques. I imagine those that still use a vertical grip will have issues with its activation, based off the position of their hand.   Check them out, and give one a try. InForce has new variants coming out all the time, so it's best to check their website every so often.
http://www.inforce-mil.com/; on Facebook here.
For more information check out Generalities of White Light Employment, Considerations for Lights, Mounts and Lasers and Fighting in Low Light.
Product Specifications:                
Light Output, White LED
High: 175 lumens
Low: 30 lumens
Light Output, IR: 850 nm
High: 75 mW
Low: 25 mW
Run Time, White LED
High: 1.5 hours
Low: 10 hours
Run Time, Infrared LED
High: 3.5 hours
Low: 17 hours
Multifunction Button/Activation Switch Features:
Primary White LED:
• Constant and Momentary High, Low and Strobe
• Reversible High/Low to Low/High Capability
• Strobe Disable
Secondary IR LEDs:
• Constant High and Low
• Momentary High
Measurements: 4.1″ L. x 1″ Bezel D.
Weight w/ Batteries: 3 oz.
Batteries: 1 x 123A Lithium