B.E. Meyers & CO: Our Doubts Are Traitors – Brad Meyers and the Optics of Optimism
"Our doubts are traitors and make us lose the good we oft might win by fearing to attempt." William Shakespeare, Measure for Measure
Trust us. Watch this. It's like a TED talk, before TED talks were cool.
The world lost Brad Meyers not too long ago, creating an absence that in many cases is beginning only now to be fully felt. The video below, if you have a few moments to watch, will be worth your time — even if you're not one of those people still grappling with the inchoate effects of his departure.
There's not a swinging dick reading this who won't benefit from taking this to heart.
We received word of the video from Mr. Meyers' son, Matt, himself one of our favorite people in the world.
From Matt Meyers;
As many of you know, my father, Brad Meyers, the founder of B.E. Meyers & Co. Inc. passed away a bit over a month ago after an amazing life. We thank everyone for the tremendously kind thoughts and notes regarding his passing, and we were so happy that at the celebration of his life over 300 folks whose lives were impact by Brad joined us at his memorial. We miss him dearly.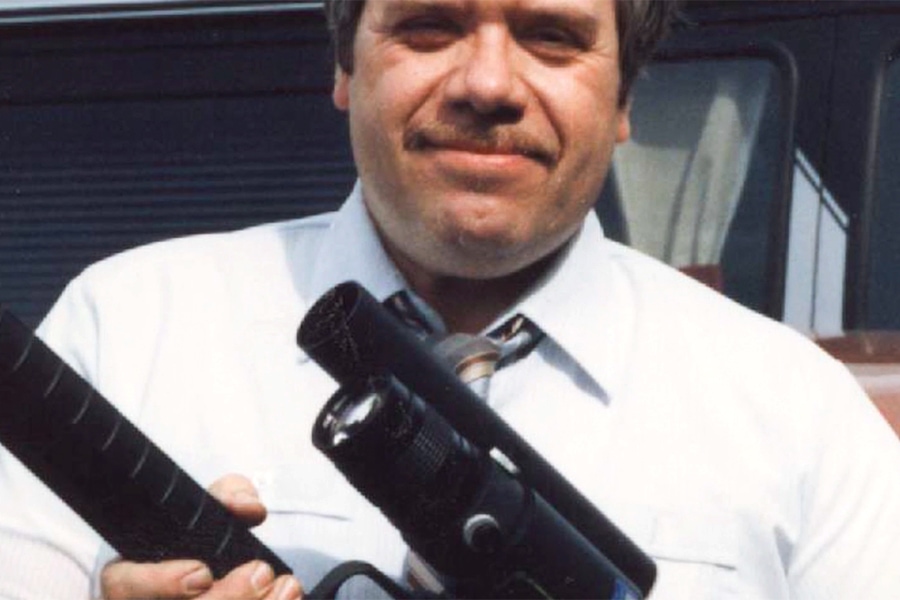 We worked to bring together a small video of his life for the memorial, capturing his story and his vision, which we would like to share with all of you. Bringing this video together was a labor of love, and in the process of going through his old videos and photos, we found an audio interview that had been done with Brad by my sister, Rebecca, for a college project in 2010. We thought, "Who better to narrate the story of Brad's life than the man himself?".
On behalf of the Meyers Family and everyone at B.E. Meyers & Co. Inc., we hope that those that watch this will all take some inspiration from Brad's infectious enthusiasm for life, his company, and helping the end user.  He was always thinking about what could be, the quest for what's next, what hasn't been done, or what could be done differently. B.E. Meyers is a small company that fights the big fight.  Our motto is – "Build it right, Save a life". That's us. That is our core belief. We are in this business to help good guys put down bad guys wherever they be, and we all take pride in that mission.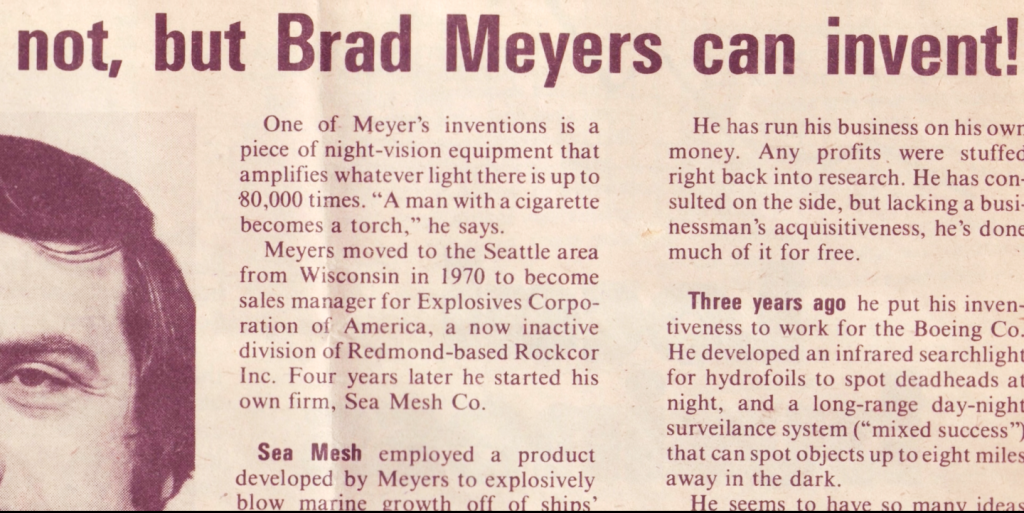 As you will see from Brad's story, "crazy" ideas can lead you down a path you didn't know existed.  He would encourage us all to never be afraid to pursue what we believe in, never stop learning, never stop being curious, and never let anyone deter your dreams.  Those were his Optics of Optimism.
Thank you all.
Sincerely,
Matt Meyers
President
B.E. Meyers & Co. Inc.
Redmond, WA USA
http://bemeyers.com/about-us/brad-meyers-story/
"Our doubts are traitors and make us lose the good we oft might win by fearing to attempt."  Brad Meyers, quoting William Shakespeare
---
Mad Duo, Breach-Bang& CLEAR!
Comms Plan
Primary: Subscribe to our newsletter here, get the RSS feed and support us on Patreon right here.
Alternate: Join us on Facebook here or check us out on Instagram here.
Contingency: Exercise your inner perv with us on Tumblr here, follow us on Twitter here or connect on Google + here.
Emergency: Activate firefly, deploy green (or brown) star cluster, get your wank sock out of your ruck and stand by 'til we come get you.