B.E. Meyers & Co: In Memory of Brad Meyers
"The man with a new idea is a fool, until that idea succeeds." Mark Twain
Brad Meyers, the founder of B.E. Meyers & Co., passed away two days ago. As when anyone is taken to their eternal reward, the felt impact of this event ranges from staggering and tragic to seeming insignificance. His family, his friends, his co-workers – their reactions are immediate and visceral. However, the farther way from Mr. Meyers you go, the less impact it has, until you reach the, "Oh, that's too bad," level of people who learn of his death and move on with their lives.
That's just the way of things. Usually.
It is not so when reflecting upon the life of Mr. Bradley E. Meyers, his life's work, and the remarkable family he built. It is difficult to describe without sounding melodramatic or vainglorious, but if you're a military veteran who has deployed or been in combat, your life has been affected by Mr. Meyers. If you or a loved one are involved in law enforcement, you have likely been touched by Mr. Meyers.  He was, as his son describes him, a part of the Old Guard of the industry; his innovations have touched innumerable lives, not by any means least by dint of the IZLID laser series.
Brad Meyers was, by all accounts, a man who remained positive in virtually in any situation. Inspired by his father, Advertising Director for Milwaukee Electric Tool in the 1950s, and by Earl Nightingale's The Strangest Secret, he founded the company that would become B.E. Meyers & Co. in the form of the SeaMesh Corporation, clearing subsurface debris in Puget Sound shipyards. In the mid-70s an interest in optics and astronomy helped evolve that company into the home based business that today builds technologies fundamental to the way the United States wages war. This was most particularly and overtly seen in the IZLID, which forever changed the tactical application of precision firepower and killing technology described by Gen. Scales (and Longstreet and von Moltke before him) as an "offensively defensive strategy."
He was but half of an accomplished and amazing team, however. Mrs. Nancy Meyers as the other. He married Mrs. Meyers in 1972 shortly after a blind date on St. Valentine's Day; she ran the business as Secretary-Treasurer as a second job. It was she who kept the gears in motion and trains running on time in HR and Finance while he ran engineering, marketing, production, and business development. This freed him up to innovate and explore new ideas.
They were, I have been told, not just an extraordinarily complementary team, but also an inseparable couple.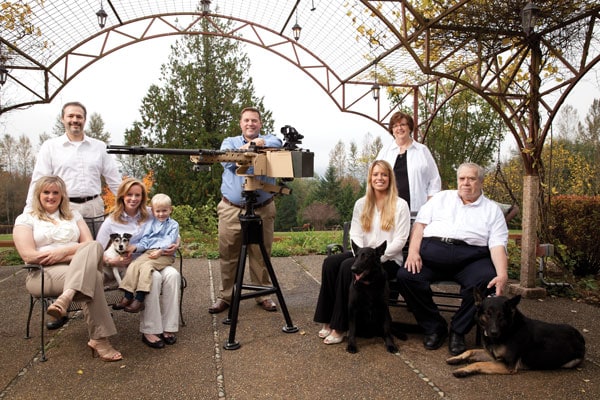 The philosophy of the B.E. Meyers & Co. organization is, "Build it right, save a life." He is survived by a wife of forty-four years.
Think about those two things for a moment, while considering what the man must have been like.
I never met the man. I wish I had.
In respect for Mr. Meyers, his family and coworkers, Breach-Bang-Clear will be off comms for the day. We will resume normal operations tomorrow.
You'll find the official B.E. Meyers & Co. statement below. God keep you sir.
Aeternam dona ei, Domine, et lux perpetua luceat ei. Requiescat in pace. Amen.
Brad Meyers: 1941-2017
Founder and CEO Emeritus of B.E. Meyers & Co. Inc.
March 23rd, 2017 (Redmond, WA) –
Bradley Edward Meyers: 1941-2017
It is with great sadness that the family and employees of B.E. Meyers & Co. Inc. announce the recent death of our Founder, Chief Innovator, and friend, Bradley Edward Meyers.  Brad passed from this earth on the evening of 21 March, 2017, after complications due to a recent illness, and he was surrounded by family in his final moments at home.  We are stunned and heartbroken by his loss.
Passionate. Positive. Persistent.
Brad graduated from high school in Brookfield, Wisconsin in 1959, afterwards attending a semester of college before leaving to follow his entrepreneurial spirit and make his own way.  Brad held a variety of  jobs over the years, such as selling orange juice and encyclopedias door-to-door in the 1960's, truck driver, grave digger, medical and scientific equipment salesman at Roemer-Karr, explosives technician at EXCOA, commercial diver at his company Controlled Dynamics, astronomer, night vision equipment manufacturer, and lastly as the individual that set B.E. Meyers & Co. Inc. on our current path of systems integration and advanced photonics.  He was the consummate entrepreneur, and was unwavering in his positive outlook in life, passion for new ideas, and persistent pursuit of his goals.
Innovation and Imagination
Brad's legacy is primarily known by many in the Special Operations community through his products such as the IZLID™, DIAL™, GLARE™, MK Ranger™, and GRI2P™ series of lasers, as well as the B.E. Meyers Flash Hider line. He cited that his special gift was in finding the right people to help him reapply existing technologies in new ways to help the Warfighter.  He was terrifically proud of the tremendous team that helped bring his ideas to life, and his legacy will continue on as the company is propelled by his infectious enthusiasm for the new, the different, and the exciting.
Memorial
Brad is mourned by his wife of forty-four years, Nancy; sons: Clint and Matthew; daughter, Rebecca; grandchildren: Jack and Alena; son-in-law, John; and daughter-in-law, Nicolle.  Brad was preceded in death by his father, Alfred Arthur Meyers and his mother, Mabel Heidtman of Milwaukee, Wisconsin.
He also leaves behind his faithful friend and tireless canine companion, Shadow.
The family extends their sincere thanks to the first responders of Eastside Fire and Rescue (WA), King County Sheriff's Office (WA), and Sammamish Police Department (WA) for their support during this difficult time.
In lieu of flowers, the Meyers family asks that donations be made in Brad's honor to charities that align with his interests, specifically, the Special Operations Care Fund (https://soc-f.org), the National Rifle Association ILA https://www.nraila.org/donate/ , and his home church, the Community Church of Joy in Sammamish, WA (http://www.ccoj.org).
Memorial service information will be forthcoming to industry, family, and friends.  For questions regarding memorial attendance, please contact Mary Hance at [email protected].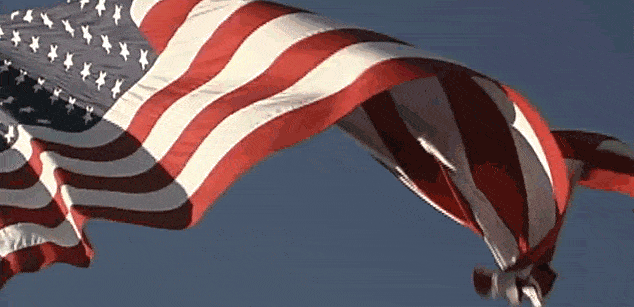 About the Author: David Reeder is the founder and Editor-in-Chief of Breach-Bang-Clear. You can learn more about him here.