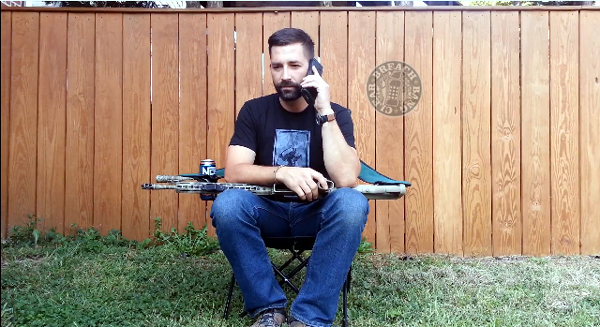 This is the perfect case for your iPhone. It provides storage for your earbuds – and yes, it will still load rounds. We'll see how it works on range at some point, but we're afraid it might shuffle our playlists.
Brought to you by the Mad Duo and (allegedly) the same guy who built the GripStop, assorted other gadgets and possibly the best wanking machine seen since the SASR arrived for the Vietnam War. You can get a GripStop for KeyMod here; get one for Pic rails here. We're going to e-mail MagPul and ask that they start building these straight away – we'll let you know how that turns out.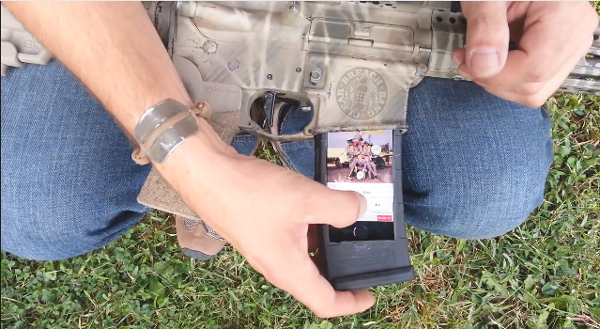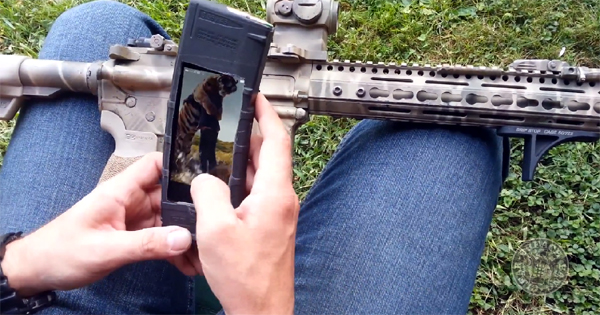 Oh – and by the way, if you haven't watched the Odd Angry Shot, you should, straightaway.