The Last Bolt Action Battle Rifle | Madsen M1947/58
Today on Weapon Trivia Wednesday comes a post from guest contributor Bucky Lawson. The subject is what's commonly known as The Last Bolt Action Rifle. Read up. Mad Duo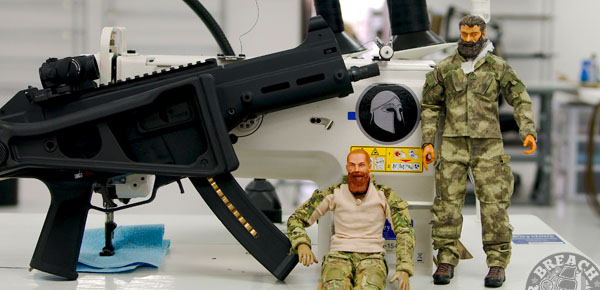 [This post is made possibly by JTF Awesome Member Ares Gear–Because Stiffer is Better]
WTW: The Last Bolt Action Battle Rifle: Madsen M1947/58 "Lightweight Military Rifle"
William "Bucky" Lawson
Often referred to as the "last bolt action battle rifle," the Madsen M1947/58 "Lightweight Military Rifle" is a great design that unfortunately appeared fifteen to twenty years too late.
Designed in 1947 by Danish firearms manufacturer Madsen, it was initially marketed to third world countries which supposedly could not afford modern semiautomatic rifles for their armies. It seems Madsen didn't get the memo that there were tons of surplus rifles on the market in the aftermath of World War II. Despite being offered in just about any caliber the buyer wanted, there were no takers when the rifle became available in 1951. It appears that the only sale was to the Colombian Navy in 1958, hence the designation "M1947/58." About 6000 were made but most went unissued since they were obsolete before they were even manufactured.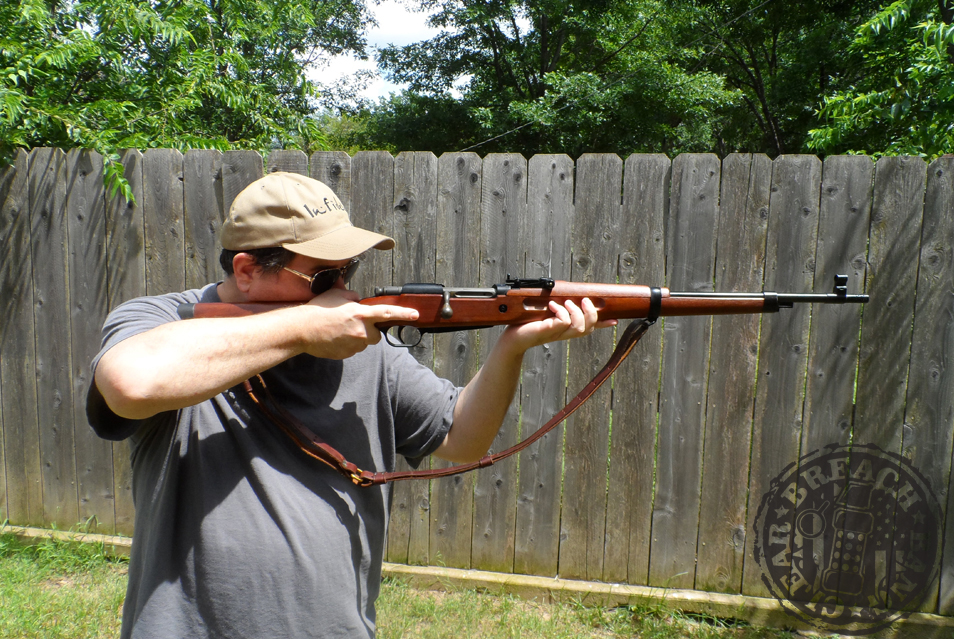 It really is a shame too because they are very nice rifles. They're well-made, very accurate, and are just fun to shoot. Since most were unissued, they are usually in fantastic shape for a milsurp rifle. The stocks are nice and bores are bright and shiny.
The Madsen sports some unique design features as well. The rear sights feature an aperture instead of the more standard notch and are adjustable for windage as well as elevation. The windage is set by an easily accessible knob on the right side of the sight. The elevation is a bit optimistic for an open sight rifle since it goes up to 900 meters, but based on thirty years of shooting the rifle, I believe it to be capable of such a shot if it had the sights for it. The front sight is a fully hooded post which goes nicely with the rear aperture. Personally I like iron sights, always have, and the sights on the Madsen are first-rate.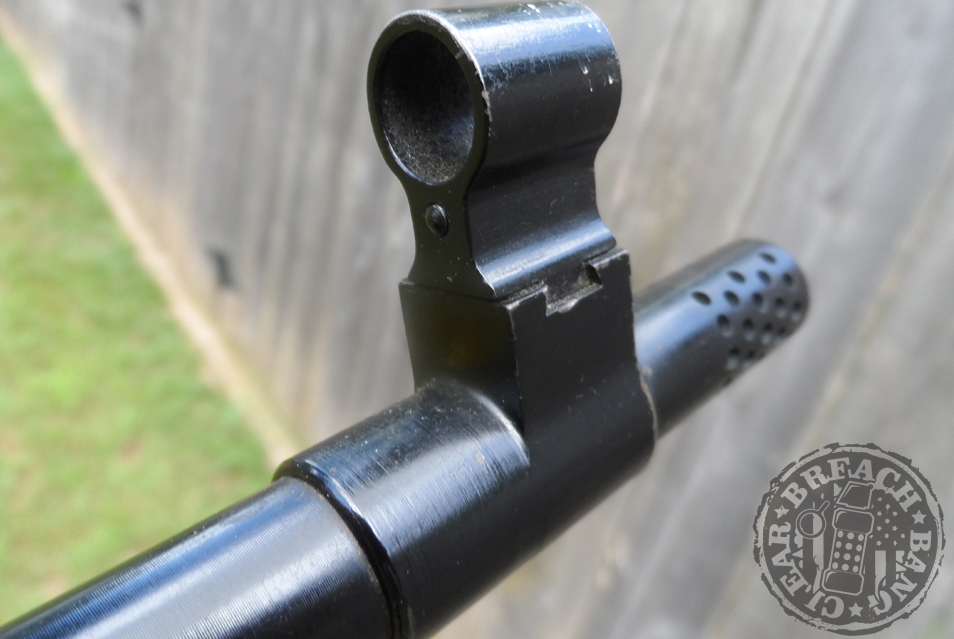 The rifle is light for a bolt action military piece, coming in at 8.13 pounds (unloaded) at 43 ¼ inches in overall length. The recoil is surprisingly light as well thanks to a thick rubber butt pad and an integrated muzzle brake; it's very pleasant to shoot. It features a split bridge receiver and the bolt has two locking lugs in the rear, with the base of the bolt handle serving as a third. The action itself is smooth, though the bolt handle is located further forward than other bolt action military rifles such as the M1903 Springfield, the Mauser, or the Enfield.
If I have a gripe with the Madsen it's the placement of the bolt handle. I have to reach for it a little more than with my other bolt guns, but that's a minor complaint. The safety is a two-position flag at the rear of the bolt. It's reminiscent of the Mauser, though the Madsen features a spring-loaded button on the end which makes it remarkably smooth. Chambered in 30.06 Springfield, the Colombian Navy contract rifles feature integral box magazines which hold five rounds and can be loaded individually or with stripper clips. The trigger is pretty good for a milsurp but not as nice as the two-stage trigger on my M48A Yugo Mauser. Finally, the rifle has a bayonet lug for a detachable sword bayonet, though I've never invested in one myself.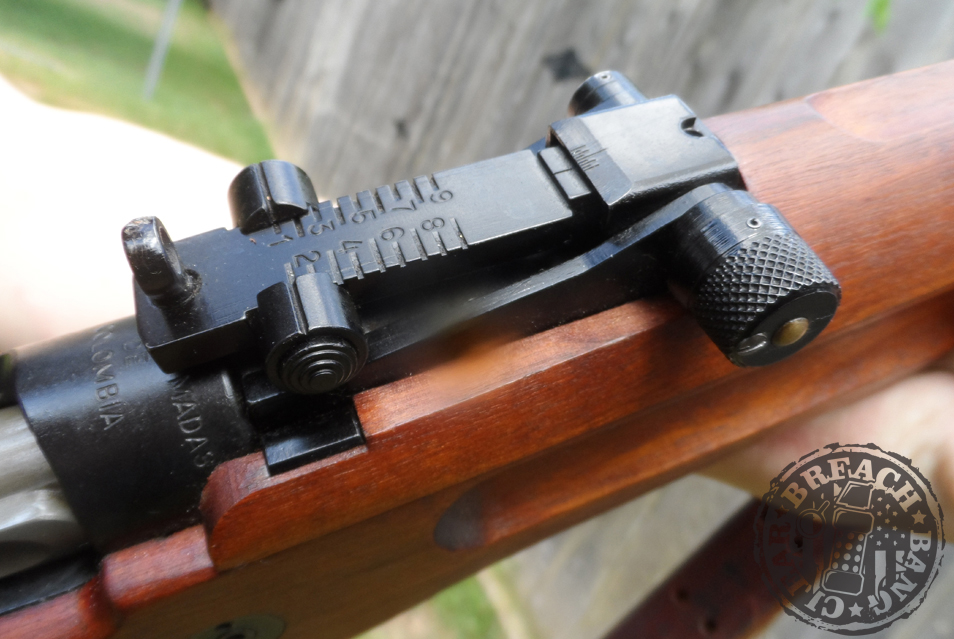 All in all, the Madsen is a damn good rifle. I've owned this one since 1986 and it's still one of the best shooters I've got. Being chambered in 30.06, there's ammo aplenty anywhere I look. I've lugged it around the countryside for I don't know how many miles but its relatively light weight makes it feel more like a hunting rifle than a milsurp. Almost, anyway. We've taken deer and wild hogs with it and it runs like a champ.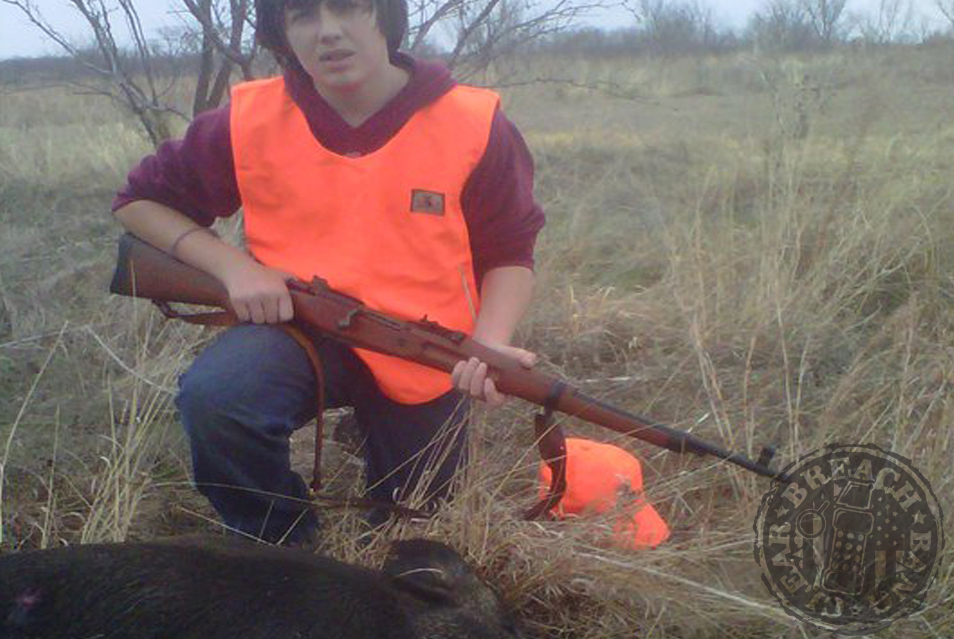 And it's just a cool rifle. When it goes to the range with me I know I have something almost unique, and the muzzle brake and rear sights always get a few comments. There weren't many made and you're not likely to see one in a gun store or pawn shop but they can be found occasionally on the online auction sites. Price-wise, they aren't bad considering their condition. Expect to pay 600 to 800 bucks if you go looking for one.
-Bucky
---
Mad Duo, Breach-Bang& CLEAR!
Comms Plan
Primary: Subscribe to our newsletter here, get the RSS feed and support us on Patreon right here.
Alternate: Join us on Facebook here or check us out on Instagram here.
Contingency: Exercise your inner perv with us on Tumblr here, follow us on Twitter here or connect on Google + here.
Emergency: Activate firefly, deploy green (or brown) star cluster, get your wank sock out of your ruck and stand by 'til we come get you.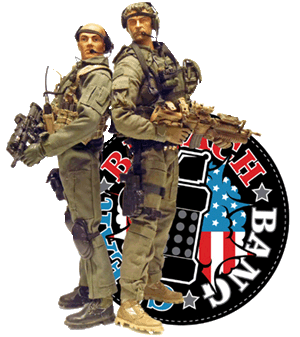 About the Author: William "Bucky" Lawson has had a thing for military history since the sixth grade when he picked up a book about WorldWar I fighter aces. Since then he has studied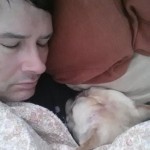 warriors from Ancient Greece to the modern day, with a special emphasis on World War II. He has an unabashed love of the USA, military surplus bolt action rifles, AK-47s, and Walther handguns. He despises incabination and likes hamburgers, dogs, and cigars, but really who doesn't? Sissies and vegans, that's who. Bucky contributes to Strategy & Tactics Press and is currently tiptoeing barefoot on the razor's edge of his Masters Degree in Military History, after which he will probably proclaim himself an academic and wear one of those jackets with the patches on the elbows. Could be he'll run down a PhD, maybe he'll go hunting instead — Bucky likes the charred flesh of something that once had a parent, especially if he killed it himself. He is currently trying to figure out a way to export Texas politics to his native Virginia. Breach-Bang-Clear readers who talk to Bucky will be happy to know he's only half the redneck he sounds and really isn't inbred at all. Or not too much anyway, which is why he gets along so well with our other polrumptions. You can find historical bibliognost on Linked In here.
[Grunts: bibliognost; oh, and polrumption]
---
---
Find Ares Gear online here, on Facebook here and on Instagram here (@aresgear_inc). The first Ares Gear belts were rigger's belts, handbuilt by founder Jake Sebens (picture below with Lily a few years back) while he was deployed to Kosovo with D Co. 1-148 Infantry. The first Ranger belts were made around the same time, because he wanted to make a stiff 1.5 in. belt with a Cobra buckle and AustriAlpin did not (at that time) make a 1.5 in. Cobra buckle; says Jake, "The Ranger was my way of utilizing a 1 in. buckle on a 1.5 in. belt and was intended as a modernization of the old-school leather Ranger belt as originally designed and worn by the Texas Rangers." If you're thinking about wooing Jake or asking him on a man date, you should know he occasionally smokes a pipe, enjoys a dark Maduro cigar somewhat less often and would drink Great Lakes Christmas Ale year-round if they'd only sell it thataway.