Klean Kanteen : The Ultimate Water Bottle?
Is 'Klean Kanteen' the Ultimate Water Bottle?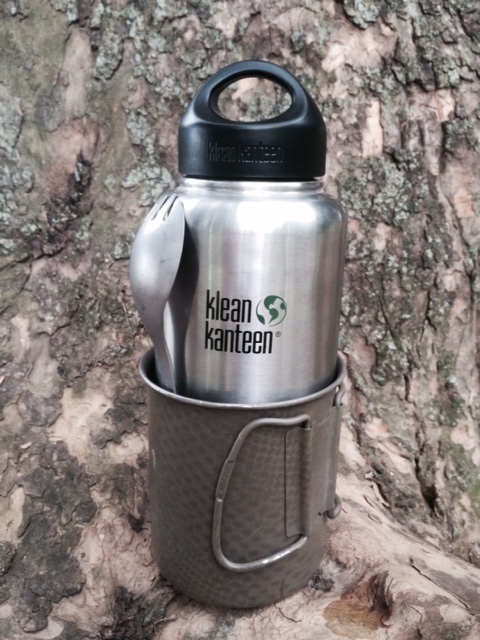 For about a year now, we have had our eye on a very specific water bottle from KleanKanteen.com. The bottle is called simply the "40 oz Wide". After seeing it used to boil water, and confirming that it fits inside Nalgene type "canteen cups" we were sold. A few months ago we finally picked one up and it has become our go-to drinking vessel ever since.
The Klean Kanteen water bottle has virtually the same dimensions as the common wide mouth Nalgene brand bottles, which of course have become a staple in the outdoor world as well as in the military. Anyone who has ever mixed a beverage packet inside an issued canteen can tell you that it will hold that flavor for the rest of your enlistment, and perhaps of that of the next poor boot who winds up getting it if S4 makes you turn it in. Those canteens are far less then ideal. Because so many of our troops are enjoying Gatorade and sports drink mixes in the field to stay hydrated and recharged with electrolytes, most end up buying a Nalgene or similar bottle to mix up their favorite drink. Many of our elite units issue these bottles in lieu of the standard canteen, especially when the boys are going out deep into the bush and need to bring a pump water filter – more importantly from a survival standpoint, Nalgenes and bottles like the Klean Kanteen 40 OZ. Wide are easier to use with filters.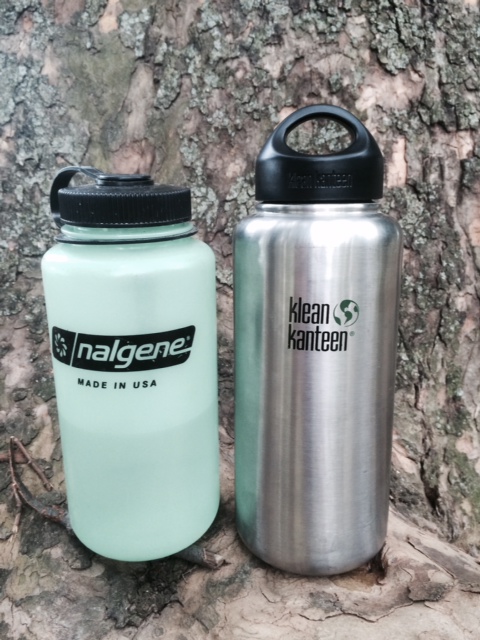 Although light and rugged, the plastic bottles suffered some controversy a few years back when people became upset about the polymer containing BPA and other potentially harmful substances. This issue has since been resolved (and we still continue to use our old "BPA" contaminated bottles), but it did scare people away from plastic for a while. In this vacuum, metal drinking bottles once again became popular. Although there is a wide section of aluminum and stainless bottles on the market, most fall short in design if not quality. For this reason, we were attracted to the single wall, simple and adaptable Klean Kanteen.
Adaptable Canteen?
If there are two standards in outdoor drinking containers, it's the military issue 1 quart canteen and those wide mouth Nalgene brand bottles. A big reason for this is the availability of aftermarket accessories, the price and rugged construction. The military design has barely changed in the hundred years, except for the cap (updated so you can take a swig with a mask on after your unit has been slimed) and construction materials. There are canteen cups, filters, stove stands, cooking lids and plenty of pouches out there to augment this design. Because of the small mouth, leaky cap and retention of taste from drink mixes however, the design falls sadly short.
The hiking world embraced the Nalgene for the wide mouth, ability to measure liquids via a scale on the side and tough plastic construction that leaves it virtually unbreakable. There is a lot of support for this proven design as well, which is why our minions own so damn many of them!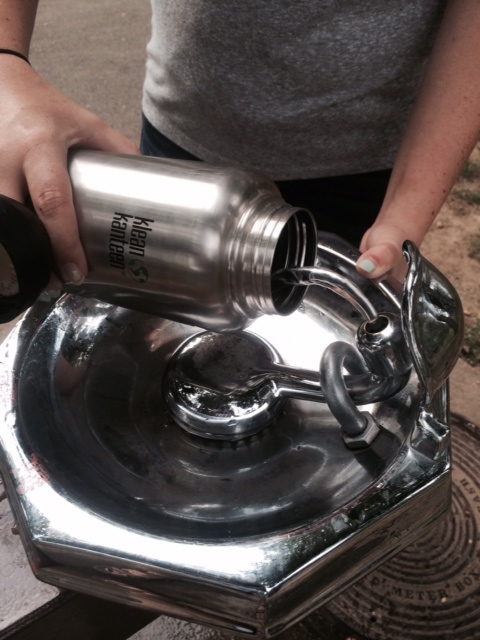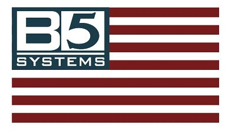 The Klean Kanteen design solves a lot of problems that other bottles have. First off, its single walled food grade stainless steel, which means you can put pretty much anything in it. The single wall design is important, because it allows you to remove the cap and boil water in it if needed (or reheat soup, coffee, etc.) Try that with a double walled design, (which is good for retaining heat/cold) and it'll split or explode. The wide mouth allows you to pour in ice, or use the vessel as a waterproof, crush proof container when clean and empty. You can fill it with rice and beans, roll up a map or paper to place inside or even store small electronics. The bottle holds a full 40 oz of liquid, which is a good amount and fits all the after market nalgene style canteen cups on the market, including the stainless ones at Walmart or REI and the nice Titanium ones found online. The threads are the same as its plastic competition, which means any lid that fits the Nalgene will also fit the Klean Kanteen. We like the human gear brand caps, since they combine the large sized cap with a smaller cap on top for sipping water on the move.
Remember – the standardized threads allow you to screw water filters directly onto the bottle, which you cannot do with issue canteens or most other small mouth water bottles. This is a huge deal for those out in the back country (and particularly important if you're running around the back woods of some foreign land where the locals are prone to shoot at you).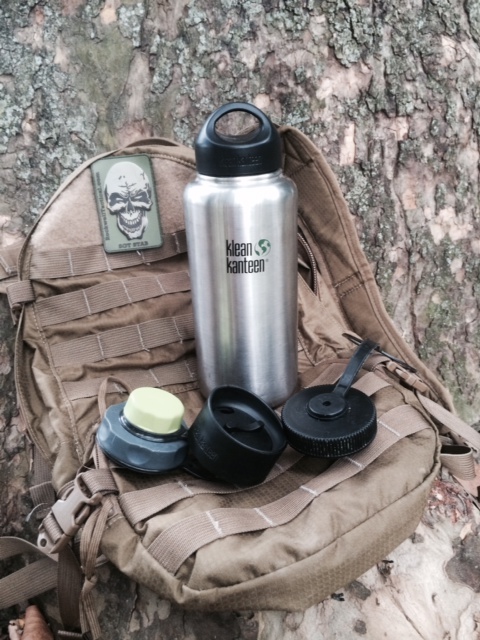 Light, strong and well made, the Klean Kanteen isn't cheap, but it's a great value for the quality – it even has a feel good tree-hugging component for you closet hippies. We plan on buying several more to use with different load outs. Although it will never fully replace our beloved Nalgene bottles, it complements our field kits quite nicely. If you were stuck out in the wilderness with only the Klean Kanteen wide mouth, a matching stainless cup and a spork, you'd pretty much have a mess kit that will do everything you need. Check it out, you wont be disappointed.
You can find Klean Kanteen online here. On Facebook here, Instagram right here (including some nice yoga pants shots) and Pinterest here. Note: if you are on Pinterest, there's at least some chance we will have to revoke your man card.
Mad Duo, Breach Bang & CLEAR!