The Kershaw Launch 1 auto-opener is the first of the entire Kershaw Launch series. It's made-in-the-USA with CPM 154 blade steel, finished with Kershaw's proprietary "BlackWash" finish, and utilizes anodized aluminum handles to reduce weight.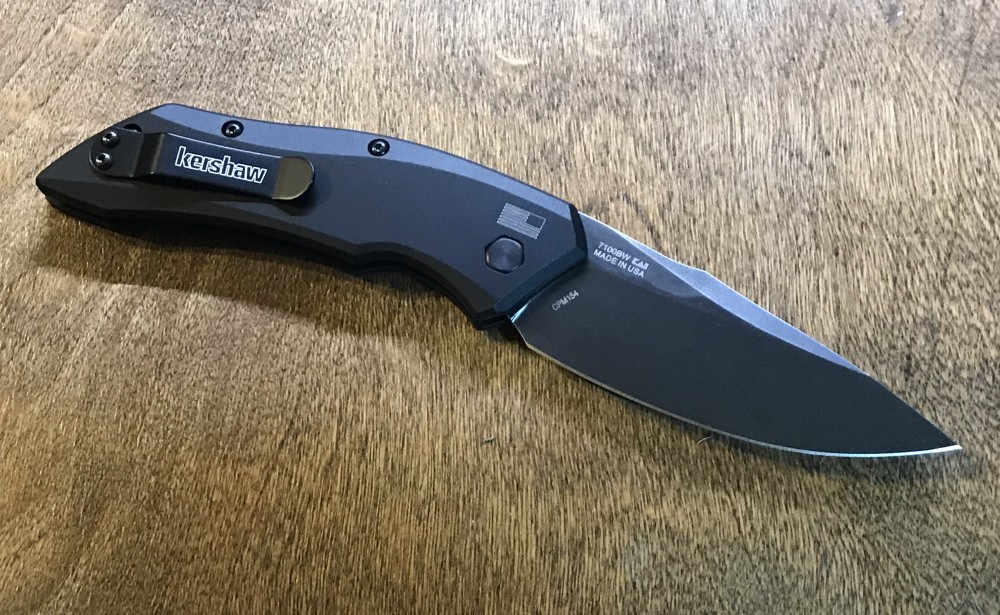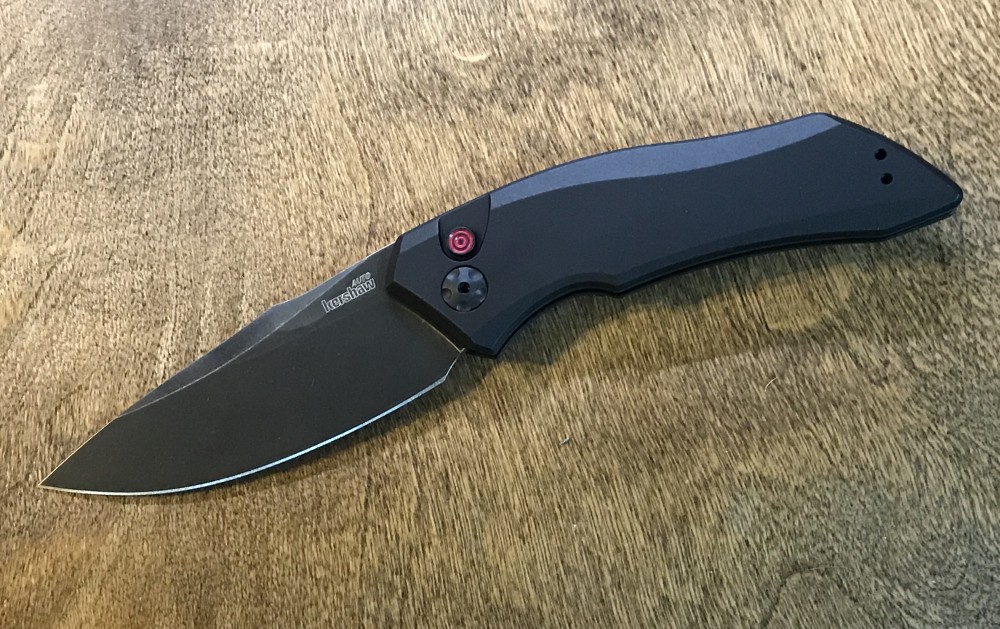 The blade opens via what the company describes as a "low profile" push button and features a left/right reversible pocket clip (for left-handed use you use your index finger to open 'er up instead of your thumb). The way the activation stud is tucked away will help prevent accidental openings but you still need to pay attention and be careful.
Ask us how we know.
Here's how Kershaw describes the Launch 1:
"Got an automatic attraction? Then look into Kershaw's Launch 1. This automatic knife features CPM 154 blade steel, a strong opening kick, and is made-in-the-USA at Kershaw's Tualatin, Oregon manufacturing facility.
The CPM 154 powdered metallurgy blade steel has more uniform distribution of carbides—so it takes and holds an excellent edge. It also provides good corrosion resistance, wear resistance, and toughness. The blade is finished with our BlackWash™ finish for rough-and-tumble good looks and an additional measure of blade protection."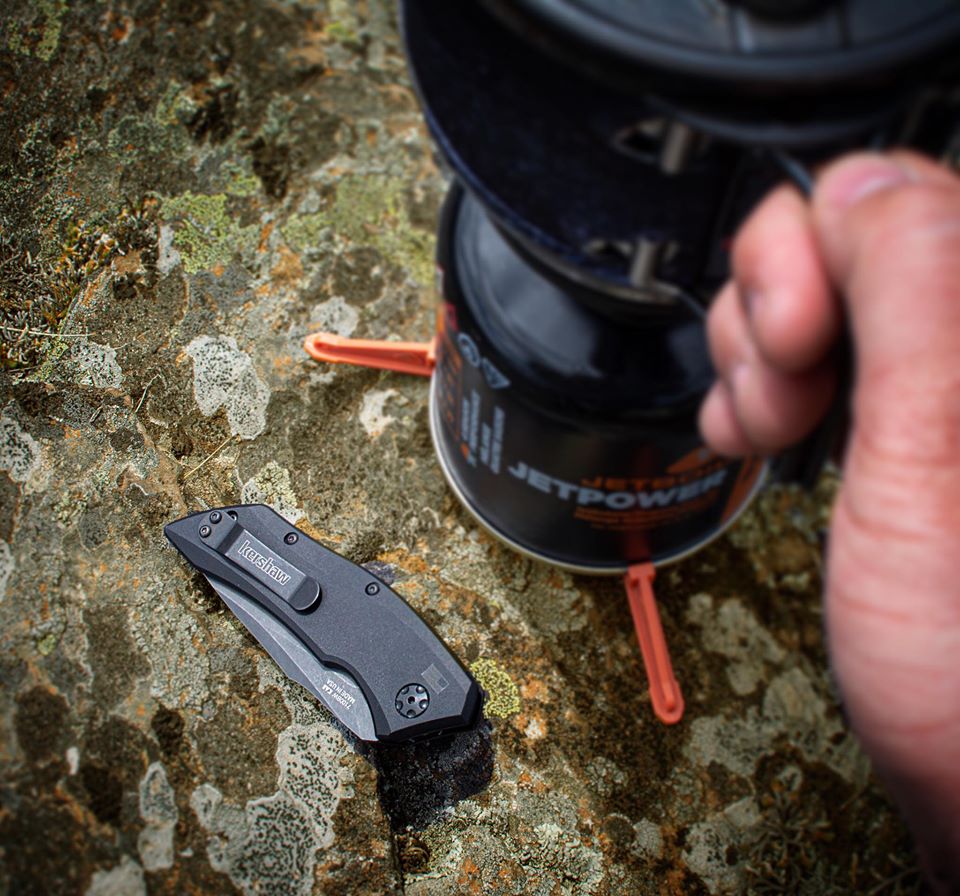 Kershaw Launch 1 Specs
Made in the USA
Integrated backspacer and lanyard tie-off
Automatic push-button open
Push-button lock release
Reversible pocketclip (left/right tip-up)
Steel: CPM 154, black-oxide BlackWash™ finish
Handle: 6061-T6 aluminum, black anodized
Blade Length: 3.4 in. (8.6 cm)
Closed Length: 4.6 in. (11.7 cm)
Overall Length: 8 in. (20.3 cm)
Weight: 4 oz. (114 g)
Wanna see a video overview? Here's a look at it via Blade HQ.https://www.youtube.com/watch?v=iAhHJrwplUU

Find the Kershaw Launch 1 at Blade HQ.
Another Kershaw Launch 1 video review for ya:
If you're looking for additional information, check out the review on Pro Tool Reviews.
"The Kershaw Launch 1 knife has a beautiful black anodized aluminum handle and a sort of powder-coated CPM154 stainless steel blade. This steel is harder, more corrosion-resistant, and has better edge retention than 440C. The blade was very sharp from the factory, and even after using it for a ton of cutting, whittling, and (my favorite) cardboard slicing—the edge stayed true considerably longer than I've experienced with softer steels…"
Check it out! It's rated at 4.7 outta 5.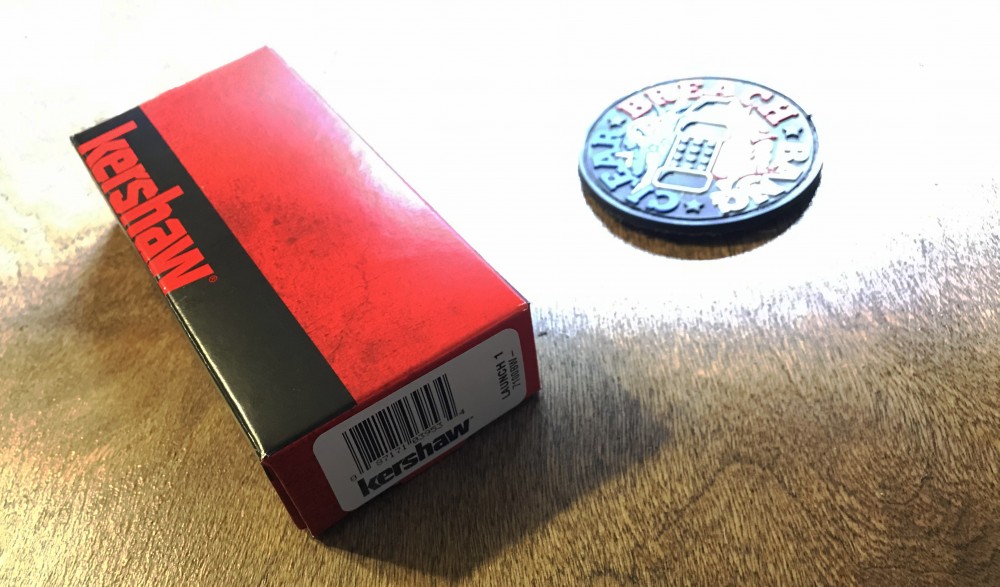 Folding Knives | read all our articles about 'em.
Kershaw Knives | find all our reviews and articles. 
Why come to visit our double secret closed and private discussion group? Because of the Morningwood Bazaar and the conversation, obviously. 
Disclaimer: We are not endorsing Nancy's Squat & Gobble, nor do the opinions therein reflect those of the entire Breach-Bang-Clear staff. That said, while Nancy's is indeed a shady place, only a few people have actually gotten food poisoning there, and most of the girls have all their teeth. The one-legged bartender really does make a mean Old Fashioned, and if you ask nicely she'll even do it with burnt rosemary smoke.
Take heed! We have advertisers, sponsors, and affiliate relationships with some of the companies you will be reading about (particularly, but not limited to, archival posts). If you purchase one of those items, we will get a small commission from the sale at no additional cost to you. A lot of work goes into Breach-Bang-Clear; by making your purchase through one of our portals you'll be supporting our work. This will help us buy beer, bullets, and barbecue, and we won't have to put pop-up ads and other such stupid shit into our articles to pay our expenses.