Round Count: Five Things to Remember for Canoeing

Round Count: Five Things to Remember for Canoeing 
Ryan Houtekamer
Summer is winding down, but it ain't over yet. There's still some free time. We all know the recruiter asked you if you like the outdoors and camping, and some of you even said yes. For those of you who haven't come to hate those things, one of the "free time" things you oughta consider would involve being out on the water.
If you canoe or kayak, here's a list of things that you should have on you…or not.
Life Jacket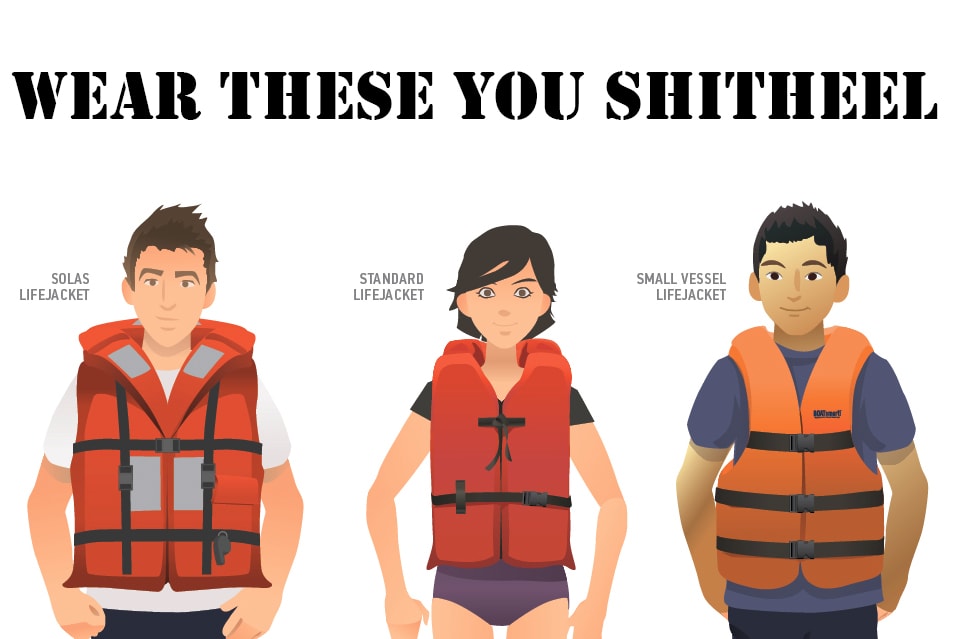 Check out here for some more information on these floating things
If you watch the news or read a newspaper during summer you'll undoubtedly have seen someone die in a water sports accident. One of the usual causes is that they didn't have a life jacket. Turns out when you bonk your head, you can't swim as well as you thought. Not only that, but the human race has a habit of overestimating its individual abilities. Go for a swim in full clothes with shoes and see how much harder it is. So wear a bloody life vest. Thataway you can go home to your wife and kids.
Or whatever is waiting on ya.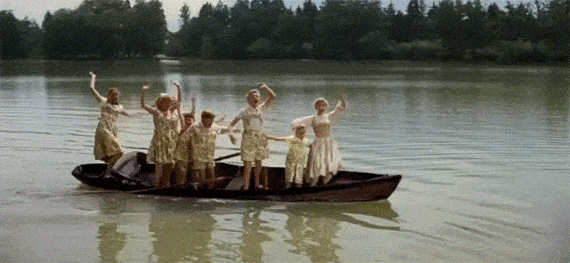 Alcohol
This is one of the things you should avoid when on the water. Sure, a beer while fishing is nice, but don't overdo it. This is the other common denominator for those deaths above. Save the adult libations for the campsite.
Whistle
One whistle we like is the ITW Aqua Marine Whistle that can use a tether and attach to web
In my twenty years of boating I have rescued half a dozen canoes, one sailboat and a dock. If some retard goes flying by in a boat, the wake flips you and no one can see you, death may come. With a whistle at least someone can hear you and attempt to save you. Lakes tend to not have many obstructions so sound will travel far.
A Knife
The Spyderco Byrd Cara Cara Rescue 2 is a solid knife for hacking the rope that has your foot snagged
We always advocate carrying a knife in your pocket, and having a well oiled knife hand. Getting snagged by ropes or having your life jacket snagged can be fatal. The ability to cut yourself free could prove useful. Serrations make cutting ropes much faster.
Plus, you might have to battle suddenly, repelling unexpected boarders.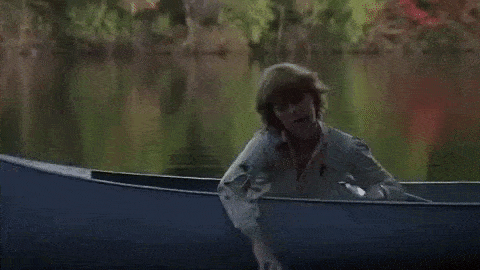 A Plan
All good operations start with a plan. With that plan, letting someone know where you are can be advantageous in case of any of the aforementioned things happen.
Enjoy your time on the water.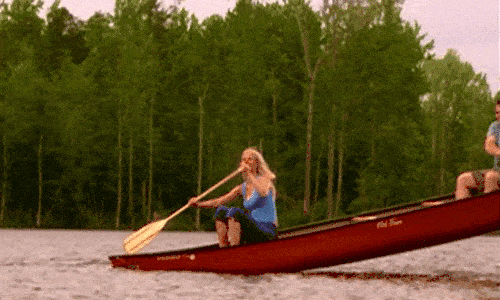 Sorry.
RH
This article was made in part by Leupold (@leupoldoptics), a member of JTF Awesome.

---
---
If you wish to share or repost, please so kind as to follow our terms and conditions.
Mad Duo, Breach-Bang& CLEAR!
Comms Plan
Primary: Subscribe to the Breach-Bang-Clear newsletter here; you can also support us on Patreon and find us on Pinterest.
Alternate: Join us on Facebook here or check us out on Instagram here.
Contingency: Exercise your inner perv with us on Tumblr here, follow us on Twitter here or connect on Google + here.
Emergency: Activate firefly, deploy green (or brown) star cluster, get your wank sock out of your ruck and stand by 'til we come get you.
T&C: All original material published by Breach-Bang-Clear is the copywritten property of Breach-Bang-Clear, Inc. If you wish to repost, republish, or otherwise share our content, feel free to reproduce an extract of up to 225 words and one complete, unaltered image, preceded by attribution crediting the source and author's name, to include a link to the Breach-Bang-Clear home page, with a link back to the full article on our website, BreachBangClear.com. You do not require our permission to do this. Please do not reproduce our content in its entirety without contacting us first. We do allow full syndication on a case by case basis (credited, and posted with a canonical link, as is common practice and in good form) but only when mutually agreed upon beforehand. If you wish to reproduce a complete article, please contact us for permission to publish first.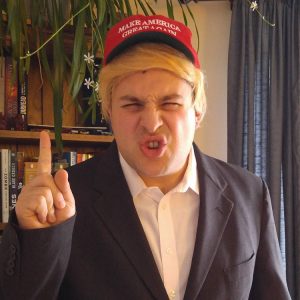 Aboot the Author: What can we say aboot Ryan Houtekamer? Well, he was a cannon cocker in the Army for a while, then moved on to some sort of metal-bending aircraft structural engineering type billet in the Canadian Air Force. He's a keen outdoorsman, spelunker, and fisherman who loves to tinker with all the things. Houtekamer is Breach-Bang-Clear's northernmost Minion; he actually lives where it costs us extra to ship stuff to 'cuz if has to go by dogsled part of the way.
True story.
Houtekamer actually enjoys cold weather, and revels in bombogenesis. Come to think of it, he'd fill a pretty good supporting role in a Jack London story. You can follow him on Instagram, @2centtac if you like (his tag is not, as you might expect, @Rhinopithecus bieti Canadius giganticus); there you will discover that he's not just gear-curious, he's a nerd too.
Grunts: bombogenesis.