Female Rangers and [Alleged] Lowered Standards

No stranger to controversy or a contrary opinion, Chris Hernandez weighs in on the allegations of standard lowering in today's OP-Ed. Mad Duo

Female Rangers and [Alleged] Lowered Standards
Chris Hernandez
I'm not a Ranger. I'm not SF. I'm not a SEAL, Delta, or Recon. I'm not Airborne, Air Assault, and don't even own Air Jordans. I'm just a former Marine reservist and Army National Guard Regular Guy. I served as a nobody-special convoy escort guy in Iraq and an even less special intel guy tagging along with infantry in Afghanistan. I don't know jack or crap about Ranger School or what happened with the two recent female graduates.
However, as a cop of over twenty years, I know a little about evidence, facts, rumors, and plain old bullshit.
Since Lieutenant Shaye Haver and Captain Kristen Griest successfully completed Ranger School, there has been an uproar from portions of the military and veteran community. Certain veterans, including one who wrote an article for Breach Bang Clear, insist Ranger School standards must have been lowered in order for a female to pass. Others including a West Point Graduate and former Ranger School cadre, a member of the Ranger School class the females started with, and the XO of the Ranger and Airborne Training Brigade, have published articles debunking the "lowered standards" accusations. Those men were there and/or know how Ranger School works, and they say the women honestly passed. Not surprisingly, their opinions are being ignored by those who are certain the women were given breaks.
After Breach Bang Clear posted the "Death of Ranger School" essay, and Ranger Up published an article pointing out how Ranger School peer reviews nullify the claims of special treatment, I read through the comments to both essays. Many were based on circular conspiracy-theory logic that absolves critics of the requirement to back their position with facts and reason.
"I'm sure they [the female Rangers' classmates] all signed NDA's."
"If anyone believes that any fellow classmates will commit career suicide by being honest they aren't facing reality. No coercion on those peer evals? Call me cynical."
"Only a few can tell for sure if standards were upheld. Sadly, NDAs will prevent that."
"I'm sure these two soldiers would have been given a million opportunities to graduate because they are female."
"I guarantee just like every other experiment in the Army everyone had to sign non-disclosure agreements."
"If they were part of peer review you know they got passed by the fellow students, why??? Because they don't wanna be 'the bigot' or the 'sexist'".
"Come on Ranger-up, you should know better than anyone that with the right kind of pull even things like peer review don't matter. The powers in charge wanted women to pass Ranger School, nobody is going to sacrifice their career by disagreeing."
"I've heard of sucking dick for rank but how much do you have to suck for a Ranger tab?? Only two people on earth know and they won't tell!"
As I said, I'm no Ranger. But I always believed Rangers were stand-up guys. Even when I was a Marine and thought almost everyone in the Army was a joke, I still respected the Rangers. If I'm in a fight and have Rangers beside me, I know I'm in good shape because they won't back down. But I guess I'm the only person who feels that way. All these people insisting standards were lowered obviously think Rangers aren't worth crap.
Why do so many people suddenly believe that Rangers, the same guys who climbed Pointe du Hoc and fought their way out of Mogadishu, are too afraid to stand up to political pressure?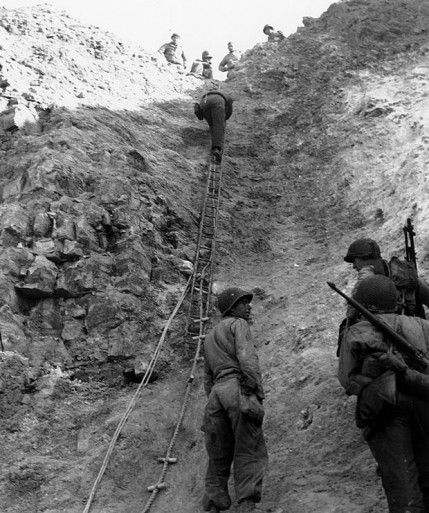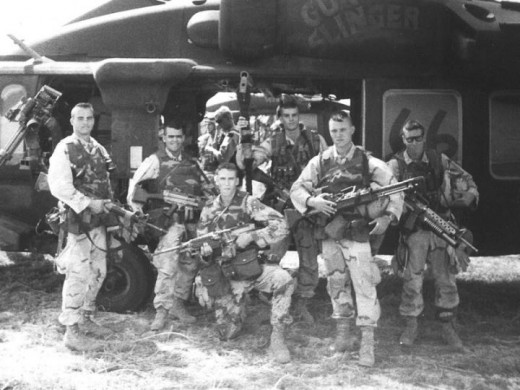 Here's why I think Lieutenant Haver and Captain Griest passed Ranger School fair and square: because Ranger School is run by fucking Rangers. There is no other group of people in the Army who I expect to better uphold the standard than Rangers. In other units, including those I've served in, it's common to hear things like "those weren't Ranger pushups, but I'll let you slide". In regular units we cut breaks, but we know Rangers hold themselves to the standards. They've done it for decades. And if someone came around telling Ranger cadre to go easy on a "special" Ranger School candidate, I have no doubt the cadre would tell that person to go fuck themselves.
Conspiracy theories about lowered standards and NDAs don't prove anything about what happened with Lieutenant Haver and Captain Griest. What they do prove is that the people making those accusations have no faith in the Ranger School cadre. Those accusers think that Rangers, the hardest soldiers we have, not only folded under pressure but are staying silent about that pressure. Those accusers think cadre (and students) know the truth, but not a single one has the integrity to stand up and announce "We were ordered to lower the standards and stay quiet about it, but I refuse to do it."

Looking at this from a cop's perspective, on one side I see a former Ranger School cadre, a current Ranger School cadre, and a classmate of the two females all saying they attained the standards. Plus I have the long-standing reputation of Rangers as people who follow the standard to the letter. On the other side I see people who have no firsthand knowledge, no evidence, no logical point, no apparent ability to reason, no nothing other than their fanatical belief that it's impossible for any woman to pass Ranger School.
So I can listen to the accusers and believe Ranger School cadre are all chickenshit cowards with no integrity who bent over and took it right in the ass when a politician ordered them to lower the standards. Or I can follow the evidence and accept that two badass female soldiers tried like hell for four months to pass the hardest school the Army has to offer, attained the standards, and accomplished an amazing feat.
Gee, which option should I choose?
Lieutenant Haver and Captain Griest, congratulations. I hope to shake your hands someday. I have nothing but respect for your drive, dedication, and effort. Well done, Rangers.
-CH
Mad Duo, Breach-Bang& CLEAR!
Comms Plan
Primary: Subscribe to our newsletter here or get the RSS feed.
Alternate: Join us on Facebook here or check us out on Instagram here.
Contingency: Exercise your inner perv with us on Tumblr here, follow us on Twitter here or connect on Google + here.
Emergency: Activate firefly, deploy green (or brown) star cluster, get your wank sock out of your ruck and stand by 'til we come get you.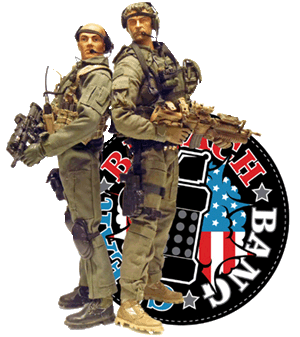 Chris Hernandez Mad Duo Chris (seen here on patrol in Afghanistan) may just be the crustiest member of the eeeee-LIGHT writin' team here at Breach-Bang-Clear. He is a veteran of both the Marine Corps and the Army National Guard who served in Iraq and Afghanistan. He is also a veteran police officer of two decades who spent a long (and eye-opening) deployment as part of a UN police mission in Kosovo. He is the author of White Flags & Dropped Rifles – the Real Truth About Working With the French Army and The Military Within the Military as well as the modern military fiction novels Line in the Valley and Proof of Our Resolve. When he isn't groaning about a change in the weather and snacking on Osteo Bi-Flex he writes on his own blog, Iron Mike Magazine, Kit Up! and Under the Radar. You can find his author page here on Tactical 16.