Eyes On | UCO SweetFire Products
We've received 4 different SweetFire products from UCO: the Titan Stormproof Match Kit, SweetFire Fire Starters, Stormproof SweetFire and Behemoth Stormproof SweetFire.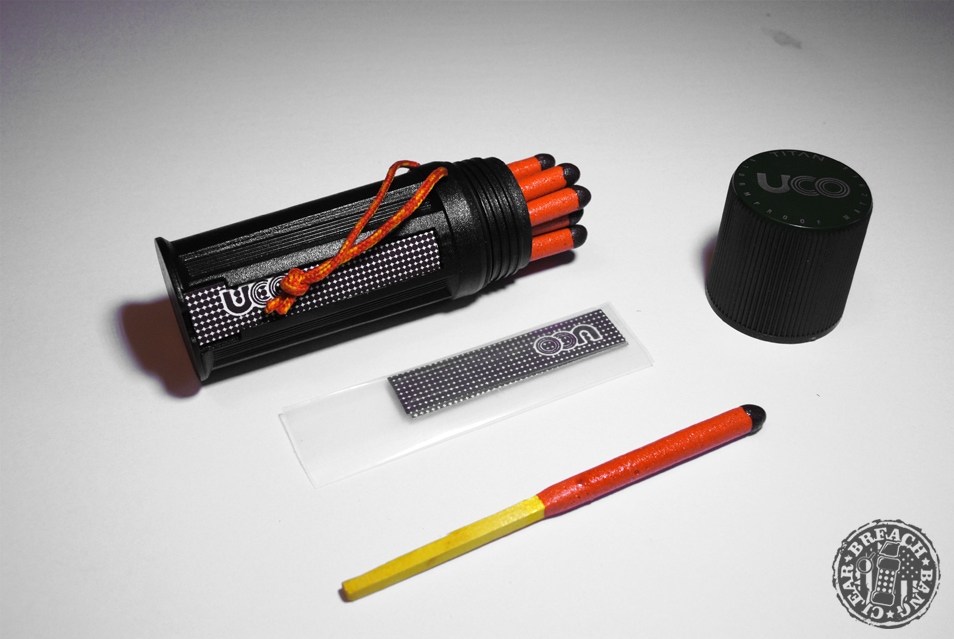 1) Titan Stormproof Match Kit includes:
Waterproof case with 3 replaceable strikers and a cord
12 titan stormproof matches which claim to be windproof, waterproof and can burn up to 25 seconds;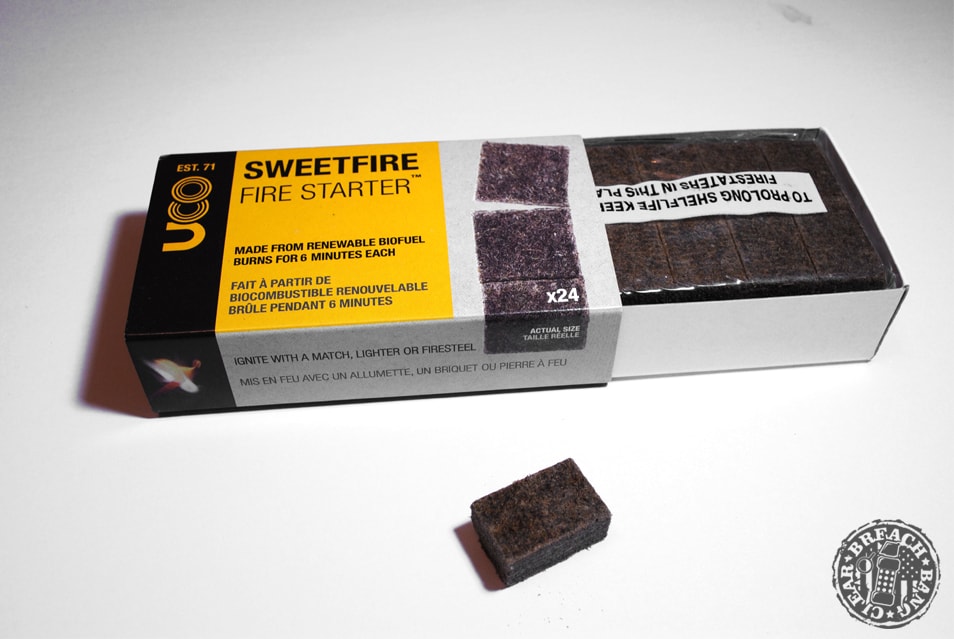 2) SweetFire Starters includes:
3) Stormproof SweetFire includes:
20 large triangular matches which UCO claim to be windproof and waterproof and can burn up to 7 minutes each;
4) Behemoth Stormproof SweetFire includes:
9 large (14 cm long) matches which UCO claim to be wind and waterproof and can burn up to 15 minutes each.
UCO creates their SweetFire products with bagasse. Bagasse is a fibrous waste product from sugarcane when sugar is being extracted.  They source bagasse locally from one of their already existing match factories. By adding a propriety mix of vegetable-based wax to the bagasse, it creates an eco-friendly and long-lasting fire starter at the same time, UCO claims. Additionally, UCO reports that bagasse is a reliable material, regardless of the weather. They claim that bagasse produces fewer greenhouse gas emissions while being used and the emissions that are emitted are then absorbed by plants, creating an emission-neutral cycle.
In the future, we will be testing each product under a variety of settings and in different weather conditions. Specifically, we will be timing how long each flame lasts on each product while recording outdoor conditions at the same time. We will see how waterproof and windproof each product is and if that will decrease the overall burn time. A future article will outline each test on each product.
You can find UCO online here. Cabela's carries a wide range of UCO products as well.
---
Declare for Morning Wood!
Why become a patron? Not for the dick pics. So you can access the Morningwood Bazaar, obviously.
Exclusive discounts up to 60% off all kinds of guns and gear. 
Plus, unrivaled camaraderie where we only make fun of you most of the time.
Access to Nancy's Squat & Gobble, our closed Facebook discussion group.
If you wish to cite, syndicate, or curate our material, or if you're wondering about our please be so kind as to read our

Terms, Conditions, and Disclosure

s.
Take heed! We have advertisers, sponsors, and affiliate relationships with some of the companies you will be reading about (particularly, but not limited to, archival posts). If you purchase one of those items, we will get a small commission from the sale at no additional cost to you. A lot of work goes into Breach-Bang-Clear; by making your purchase through one of our portals you'll be supporting our work. This will help us buy beer, bullets, and barbecue, and we won't have to put pop-up ads and other such stupid shit into our articles to pay our expenses.