Wise Words From an American Muslim Combat Vet
When I was in Afghanistan I met a local national interpreter named Obaid. He was only twenty-one, but had already worked alongside American troops for years and was highly respected for his bravery and experience. When I rolled into the Battle of the Alasai Valley in March 2009, he was in my humvee. He was later wounded by an IED that hit his MRAP. He kept working as a translator after being injured, and eventually, last year, came to the U.S. on the special program for interpreters. He's now an American citizen (and more importantly, a fellow Texan). He's been a guest in my home, and we stay in contact by phone and Facebook.
And by the way, he's a proud Muslim.
A few days ago he posted something on Facebook that caught my attention. I thought it was extremely wise, and amazingly brave. I asked his permission to share it. He wants everyone to read it.
I've edited it for grammar and clarity since English isn't Obaid's first language, but the words and thoughts are his alone. Please read, and understand, and share.
-Mad Duo Chris
—————————————————
"Let me make somethings clear to my fellow Muslims.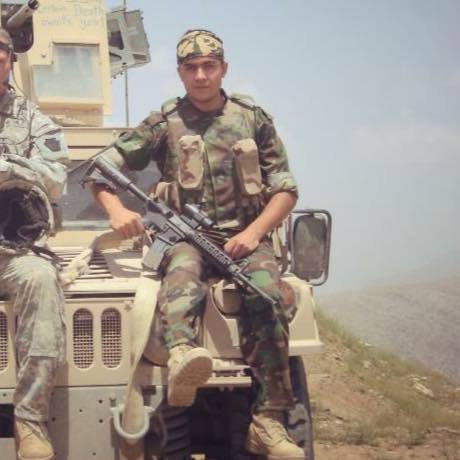 Believe it or not, terrorism and some mosques are connected. I have seen it with my own two eyes and I am sure those who lived in the Middle East, Afghanistan or Pakistan have also witnessed it. Muslim extremist clergies preach to kill non Muslims, spread the religion by the sword, and promote rebellion. Most Muslims who have never been exposed to such things will deny it. Some will deny it despite knowing it's true, but because it is coming from a non Muslim they think acknowledging it will make them and Islam look bad or sound barbaric. But denying the truth isn't how you make Islam or yourself look good.
Let's set aside our egos and acknowledge the facts that the number of Islamic terrorists are much higher than that of other religions. There are many Muslims and mosques who promote violence and are actively involved in terrorism.
Terrorism is a bigger threat to Islam than any other religion. The number of Muslims killed by terrorism is extremely high. By denying facts you are not doing anything good, and you're also allowing the terrorists to exist longer!
Acknowledge and take action if you really want to show that Islam is about peace and not violence. If you know a place where hatred and intolerance are being preached or if you know people involved in such activities, report them. By reporting them, you are not endangering innocents. You're saving them!"
-Obaid, American Muslim and former Afghan translator, December 7th 2015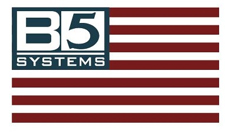 ---
---
Mad Duo, Breach-Bang& CLEAR!
Comms Plan
Primary: Subscribe to our newsletter here or get the RSS feed.
Alternate: Join us on Facebook here or check us out on Instagram here.
Contingency: Exercise your inner perv with us on Tumblr here, follow us on Twitter here or connect on Google + here.
Emergency: Activate firefly, deploy green (or brown) star cluster, get your wank sock out of your ruck and stand by 'til we come get you.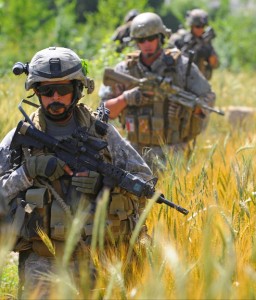 Chris Hernandez Mad Duo Chris (seen here on patrol in Afghanistan) may just be the crustiest member of the eeeee-LIGHT writin' team here at Breach-Bang-Clear. He is a veteran of both the Marine Corps and the Army National Guard who served in Iraq and Afghanistan. He is also a veteran police officer of two decades who spent a long (and eye-opening) deployment as part of a UN police mission in Kosovo. He is the author of White Flags & Dropped Rifles – the Real Truth About Working With the French Army and The Military Within the Military as well as the modern military fiction novels Line in the Valley and Proof of Our Resolve. When he isn't groaning about a change in the weather and snacking on Osteo Bi-Flex he writes on his own blog. You can find his author page here on Tactical 16.