The Veteran's Administration is awesome. They are efficient, caring and attentive. HA HA HA.
Just kidding.
We're pretty sure a lot of you reading this have had your own issues. So have we. Back fucked up in a helicopter crash in combat, then nerve cut in your shoulder by the attending Navy physician? One our guys has been there, and he's now 3 years into trying to get a prescription from the VA for the little doohickey that goes on your steering wheel. He doesn't mind buying it, but you need the Rx to use it lawfully in case you get in a crash. Know what they told him? "We're not sure how to do that, so just go buy one and if you get in a wreck let us know."
Got bronchitis and some kind of fucking SARS-Asian-Ebola-Bird-Flu thing so bad you fracture one of your ribs coughing? No worries. Any one of the VA clinics in Pennsylvania will get you an appointment soon, they promise. Meantime, just go buy some fish antibiotics at the pet store. (Another one of our guys.)
Have ruptured disks in 3 places and a knee blown out twice, but no PTSD or nightmares and you don't want anything you don't deserve? That's cool. You're going to get extra money every month anyway because the doc put down that you have nightmares about being helpless under indirect fire. Don't bother protesting that you never used the word 'mortar', 'artillery' or 'rocket' with the shrink. Why? Because if you do you'll have to start the whole process over again, and hey, what the fuck is another 3-5 years? "Just keep the money and donate it to charity," the guy at the VA said. "It will be easier."
You know shit has gotten bad when even complaints lodged with your Congressional representative don't unfuck things. Is it any wonder that guys have blown their brains out in despair in the parking lot of VA clinics? Hell it's no wonder many of us just don't bother.
Vice TV recently aired a story called "Abandoned at Home" and you might want to watch it (though it will piss you off). We don't always agree with or even like what Vice puts out, but hey not everyone can be as consistently awesome as we are.
Now, realistically and seriously – is there any way to fix the VA?
There are absolutely some very caring, very dedicated VA personnel out there who want to help. We just haven't met too many of them, and the ones we have met appear to be helpless in the face of incredible fucking entrenched ineptitude and bureaucracy.
"I just want what's owed to me. I'm a young man, I'm capable of working. Just make me so I can work and I'll leave you alone. You don't have to pay me, no monthly stipend, you don't have to pay me disability, just fix me so I can get back out and on with my life, that's what I want."  Curtis Shanley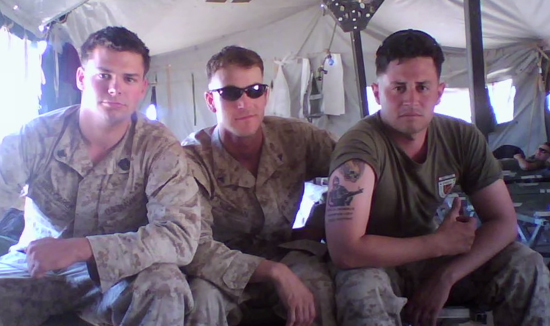 You can read and watch the Q&A that goes with the story here: https://news.vice.com/video/qa-with-disabled-iraq-war-veteran-curtis-shanley