We're headed to TYR Tactical
We're gay for smocks, and TYR Tactical has a new one (along with other cool new pieces of kit) so we're headed to Phoenix.

A couple months back we had the chance to visit Jason Beck and his crew at the TYR Tactical manufactory and take a quick tour around the place. It was a great chance to see how they do things down there (including how they build the MICO pack for machine-gunners) and see what sort of new kit they've got lined up for release. One of those things was their new combat smock, which we think is going to be released at SHOT 2015.
We weren't kidding. We're almost as gay for smocks as we are for flashlights.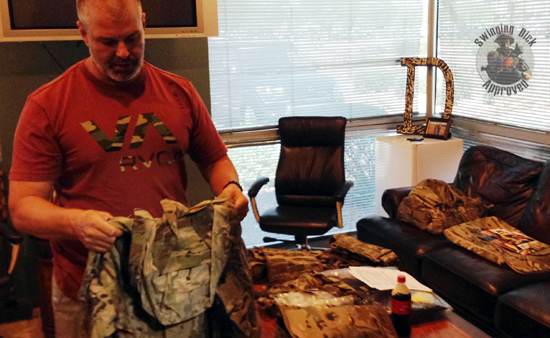 Grunts: manufactory.
Here's the rundown of the one we looked at – it's probably evolved since then.
The Huron Combat Smock originated as a product intended for a pipe-hitters from some of our allies(think earnest fellows who shoot you in the face politely and enjoy maple syrup). It was then the focus of some input and interest from some more allies (think Beowulf and Grendel, assorted trolls and of course funerals where they put you in a boat and set you on fire).  They approached Beck looking for something they could use to E&E or work in without any other LBE, something they could use on its own instead of with overwhites and load carriage.
"The original goal was for a garment that would allow them to escape and evade carrying 25 pounds of kit," Jason says. "At first I was like, what in the world, 25 pounds of kit? But it begins to make sense when you start adding it all together. A couple of grenades, a radio, a 22 oz. water bottle…"
To that end the Huron Combat Smock has a plethora of D3O pockets supported by a yoke system. Regular pockets, mesh pockets, a radio pocket and hidden pockets, a mechanism for venting, etc. There are Velcro pockets on the top, zippered pockets on the shoulders and hidden buttons as well. The front pockets on the one we saw (it was a prototype) had front pockets that could be accessed from above, for storage, or from the side for that hands-in-pockets posture so beloved of Sergeants Major. There will be a polar fleece liner you can install as well as a zippered split hand warmer that can be utilized separately. That fleece is windproof and waterproof so it will wick moisture away from the wearer, allowing the retention of heat even in the snow (lots of snow where the berserkers carry axes and froth at the mouth).

Because it's made of Tweave, it is extremely water resistant (though not entirely waterproof). Jason had just been wearing it in Hobbit country in New Zealand hunting Red Stag.
"I got pissed on big time down there," he says. "It snowed one day, then it was rain followed by snow. It wound up icing over and I never got wet."
Now, obviously he's the designer and HMFIC of the manufacturing company, so he wouldn't tell of us if his ass got soaked or he nearly died of hypothermia, but it does sound like a pretty squared away garment. We're not sure what colors or patterns they'll be doing. Currently we know they're doing MultiCam and pretty sure there will be a "jungle weight" – not sure what that color will be, though in our smock-gayest of hearts we're hoping for woodland. We can definitely see where hunters and outdoorsmen would like this as much as those who might use it as a de facto "bailout bag" in shitty weather and winter months.
Grunts: de facto
There a pair of trousers intended to go with the smock. Large belt loops, matching pockets, hidden pockets in the waistline for a suspender system with a drawstring inside…they look pretty good too.
.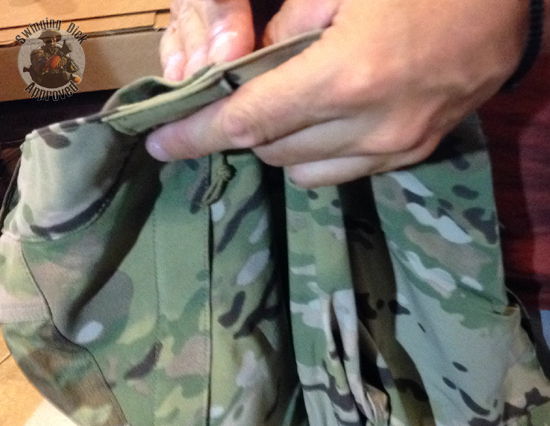 Hopefully we're going to spend some time in the smocks while we're down there this weekend, maybe get them on the range to see how they move (under some of TYR Tactical's armor carriers, if all goes well). We'll report back afterward with some decent imagery and maybe a little video to let you know if this thing meets its potential. Maybe we'll have some more info on the rest of the upcoming Huron limited line of clothing as well.
Oh, and congratulations to Jason for Red Buck!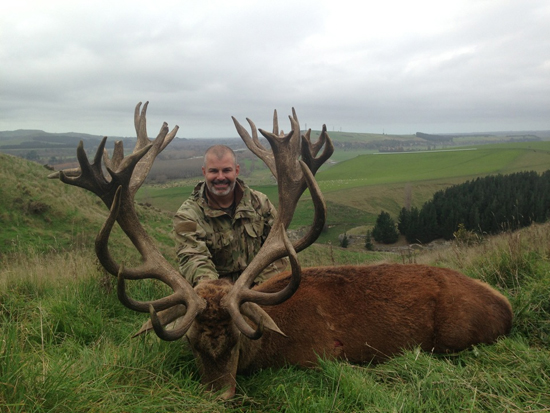 Mad Duo, Breach-Bang & CLEAR!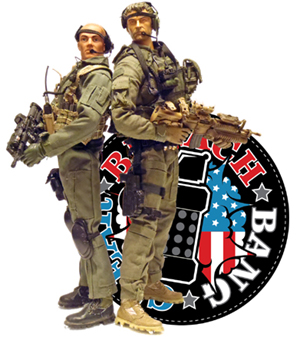 http://www.tyrtactical.com/about-us/presidents-letter/
https://www.facebook.com/TYRTacticalLLC
https://twitter.com/TYRTactical