Who doesn't like the Carl Gustaf?
NOBODY. That's who.
According to Military.com, Saab Defense released a new version of the venerable (but beloved) Carl Gustaf 84mm weapon system at AUSA (we were there, but we must've missed it).  The new M4 Multipurpose Weapon System (MWS), which is often referred to as "The Goose" or "Carlie G" is about 30% lighter than the M3A1 MAAWs our boys use apparently, weighing it at 15 pounds, and it's shorter as well (just under 40in.). Given our recent withdrawal from Afghanistan we're not sure how soon before we're able to chastise irhabists or other assholes with it, but hey there's always ISIS, al Shabaab and other miscreants in need of attention.
"The new M3A1 is significantly lighter and shorter than the M3. It weighs 15 pounds and measures 39 3/8 inches long. The weight savings comes from a titanium liner and carbon-fiber wrapping, Saab officials maintain.

The new system is also more ergonomic and features a cable system running along the top of the weapon to make it compatible with future battlefield technology such as intelligent sighting systems for programmable ammunition, according to Saab officials."
Read the original article here on Military.com.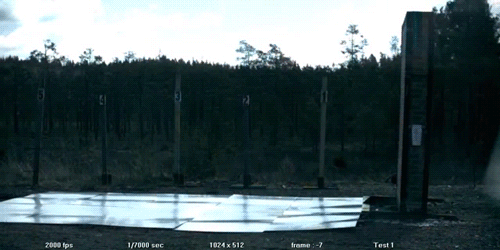 Now we'll take this opportunity to remind you about the I ♥ Carl Gustav shirt available from Article 15 Clothing and the American Jedi shirt from Knife Hand the World; because 1) you should tell everyone what you love and, 2) other than a lightsaber, what could a Jedi have more fun with than a Goose?