EOTech Vudu Rifle Scopes – Right Through the Heart

EOTech Vudu Rifle Scopes Make the Mark
News Desk
Featured photo credit to predatorstrikeforce.
Tom Austin of Predator Strikeforce recently posted a photo of a coyote that he took down using, among other equipment, the EOTech Vudu 2.5-10 rifle scope. "I hit it right through the heart." he said.
"…365 yards in a 12 mph wind on film! This coyote was brought to you by @foxpro_incgame calls, @ruger_arms SR 5.56 Takedown,@eotech Vudu 2.5-10 rifle scope,@hornady_mfg 53 gr. Superformance ammo, @kryptekoutdoorgroup camo and @bog_podSB2C shooting sticks. #eotech#vuduscopes#predatorstrikeforce"
Here is the scope he used: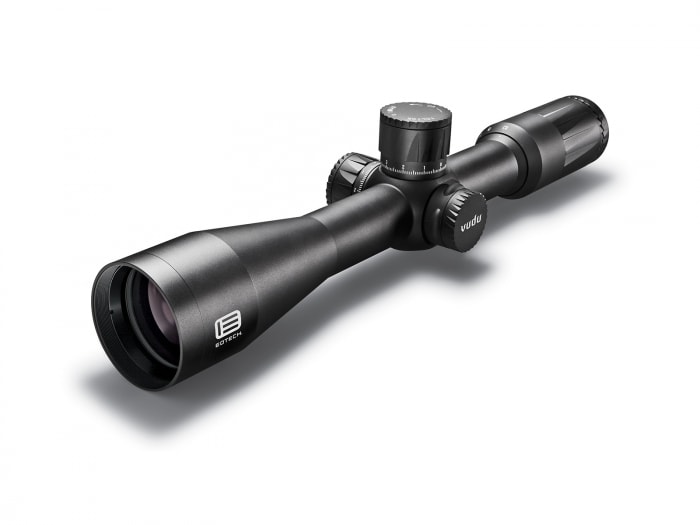 As EOTech describes it,
"The 2.5-10x Vudu rifle scopes provide the perfect combination of speed and accuracy to tackle those tough shots. The extremely clear XC™ High-Density glass and first focal plane optical design allows you to range and shoot with the utmost speed and precision. When precision, accuracy, durability and image clarity matter most for your mid-range engagements, the Vudu 2.5-10x is the ideal option."
Scott at Rainier Arms takes a look at 3 different Vudu scopes in the following video.  Scott mentions several features, including first focal plane,  illuminated reticles that use CR2032 batteries with a 500 hour battery life, and an auto shut-off feature after 2 hours of non-use.  Also, these scopes use a push button system to control elevation, rather than a rotating knob, which is a more sealed system.
Remember the mail in rebate that is valid until November 30.  Rebate claims on these Vudu rifle scopes as well as holographic weapon sights and magnifiers can be submitted for up to $175. To claim this rebate, customers must purchase a limit of two qualifying products per rebate category.  AND, if you like freebies, click here to get some free EOTech stickers in the mail.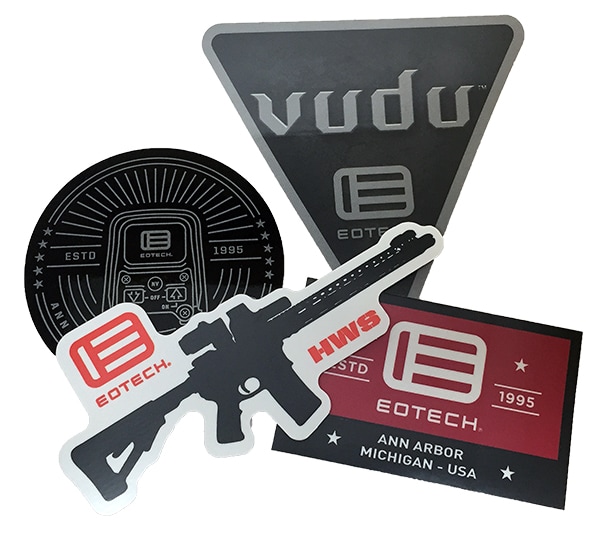 Follow EOTech on Instagram, @eotech.
[arrow_feed id='47175′]
---
---
This article was lovingly prepared for you by the Breach-Bang-Clear News Team.
If you wish to share or repost, please so kind as to follow our terms and conditions.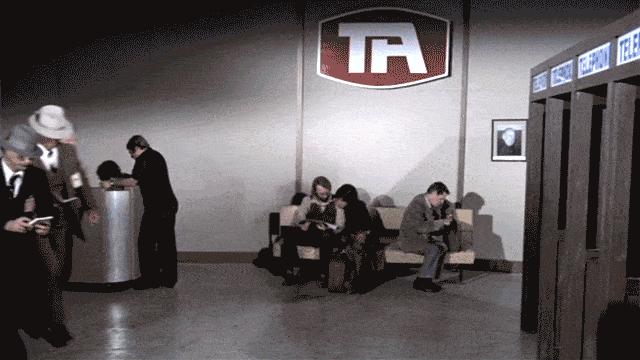 Mad Duo, Breach-Bang& CLEAR!
Comms Plan
Primary: Subscribe to the Breach-Bang-Clear newsletter here; you can also support us on Patreon and find us on Pinterest.
Alternate: Join us on Facebook here or check us out on Instagram here.
Contingency: Exercise your inner perv with us on Tumblr here, follow us on Twitter here or connect on Google + here.
Emergency: Activate firefly, deploy green (or brown) star cluster, get your wank sock out of your ruck and stand by 'til we come get you.
T&C: All original material published by Breach-Bang-Clear is the copywritten property of Breach-Bang-Clear, Inc. If you wish to repost, republish, or otherwise share our content, feel free to reproduce an extract of up to 225 words and one complete, unaltered image, preceded by attribution crediting the source and author's name, to include a link to the Breach-Bang-Clear home page, with a link back to the full article on our website, BreachBangClear.com. You do not require our permission to do this. Please do not reproduce our content in its entirety without contacting us first. We do allow full syndication on a case by case basis (credited, and posted with a canonical link, as is common practice and in good form) but only when mutually agreed upon beforehand. If you wish to reproduce a complete article, please contact us for permission to publish first.