Honoring Those Who Served: Veterans Day Go Ruck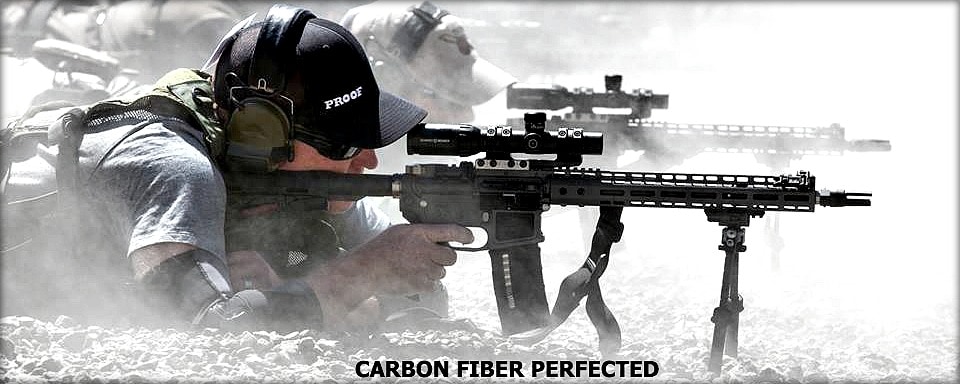 Honoring Those Who Served: Veterans Day Go Ruck
Sara Liberte 
Photos by William Alexander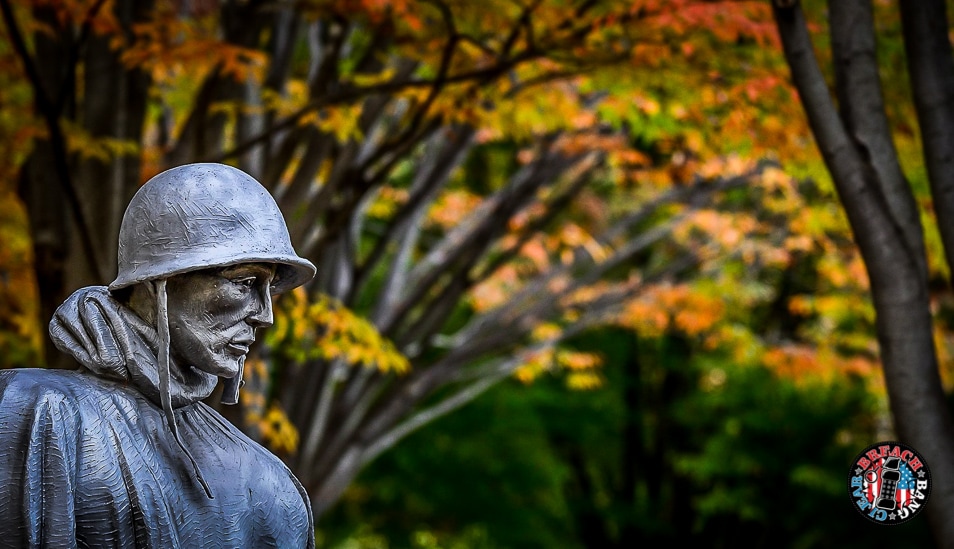 We couldn't think of a better way to honor veterans on Veterans Day than doing a GO RUCK event in Washington D.C. If you're not familiar with the GO RUCK program, it's something like a Spartan Race or Tough Mudder – only way more suckier. Er, um.. I mean, awesome. 
Basically, you throw a rucksack on, load it up with the appropriate weight, and get ready for some miles and challenges delivered to you by Special Forces Cadre.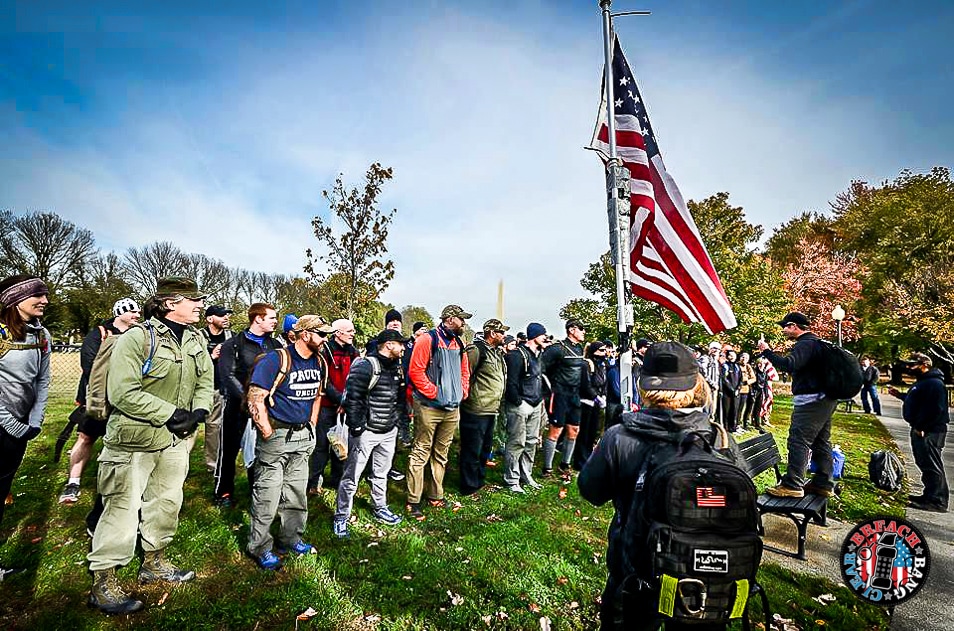 This year's Veterans Day Ruck weekend was an HTL (Heavy/Tough/Light). This consists of a Heavy class, a 24-hour event that covers roughly forty miles, a bunch of PT, group challenges, getting soaked in water and some community service projects. The Tough class is a twelve-hour event which covers roughly twenty miles, is packed with PT and team challenges, coupons to carry and more! Rounding it off is the Light class, a six-hour event covering five to ten miles, loaded with PT, team challenges and more heavy things to carry.
Believe it or not, some people are crazy enough to sign up for all three – this year, there were six such crazy individuals. Hey, more power to 'em.
I signed up for the light class to help cheer on a friend who would need some encouragement to wrap up the HTL he completed in honor of some family veterans.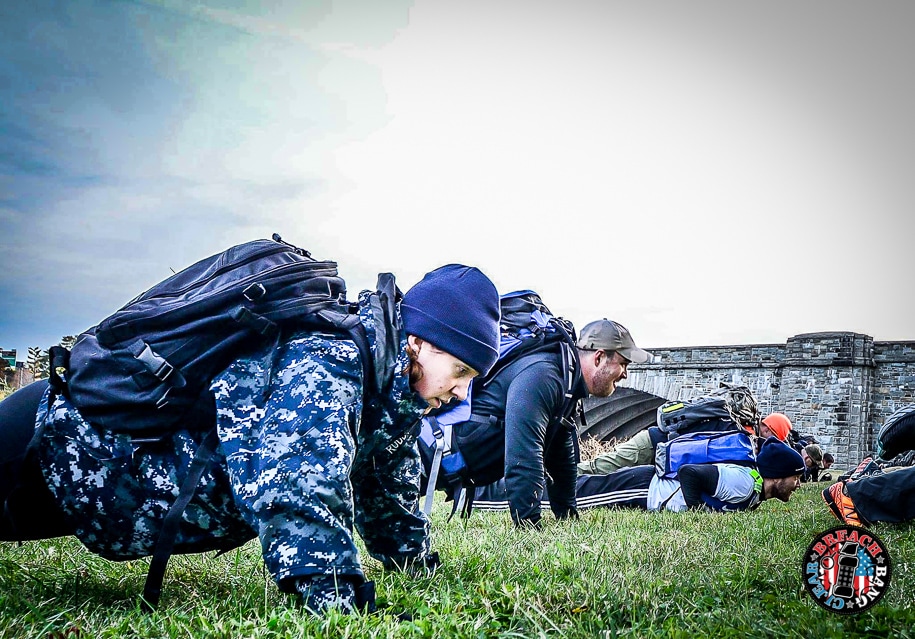 Our class started at the Korean War Memorial and Cadre Heath, a 25-year Special Forces veteran, shared some knowledge with us about this war, and specifically how quickly it got passed over when the Vietnam conflict started to gain attention and become the discussion of the times.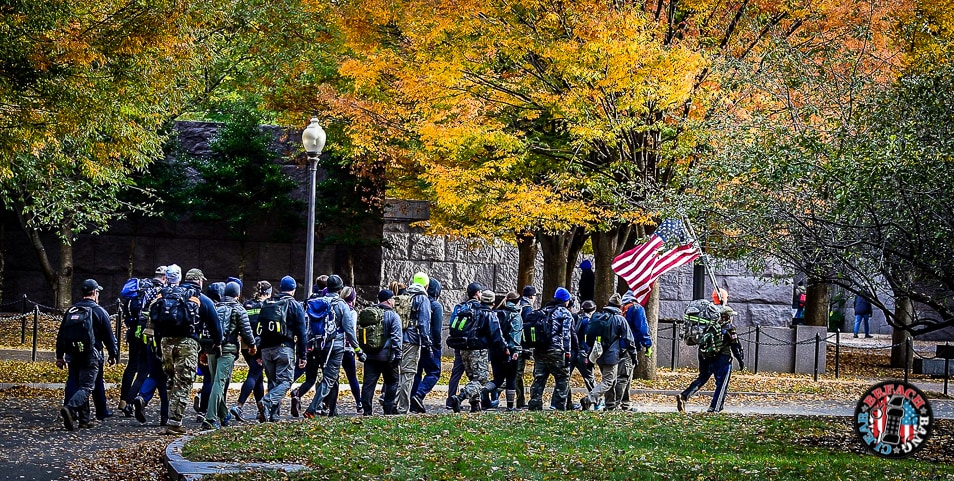 Each and every one of us carried heavy team weights all in honor of veterans we carried photos and stories of. Cadre Chad, also a Special Forces veteran, asked us all to stand up and speak about the veteran(s) we were honoring that weekend.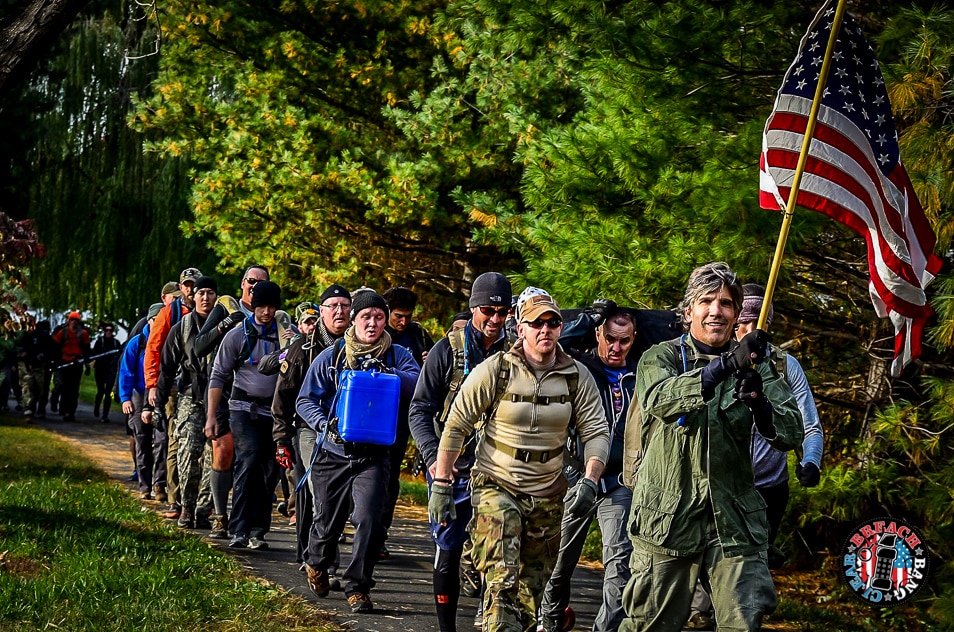 Everyone spoke with conviction and pride about family members, some they'd never met, and shared stories of triumph in their dedication to serving our country. Each and every participant was fully vested in honoring our veterans, and it was some special company to be around.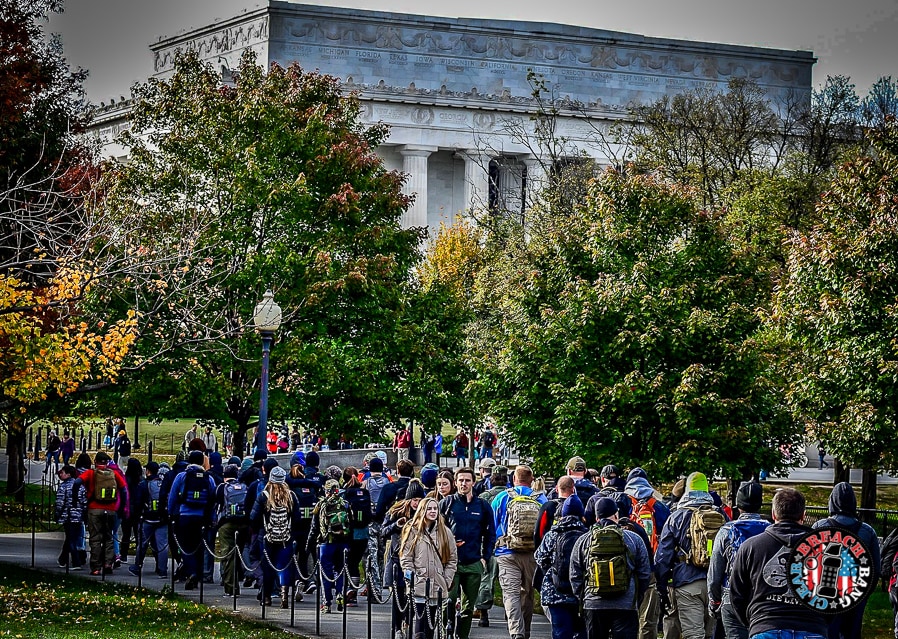 We ended the event at the Vietnam Veterans Memorial Wall, and honestly not much had to be spoken when we all got there. Both Cadre did share with us how terrible it was for those soldiers, not only what they endured there, but worse the non-welcome they had to deal with here at home.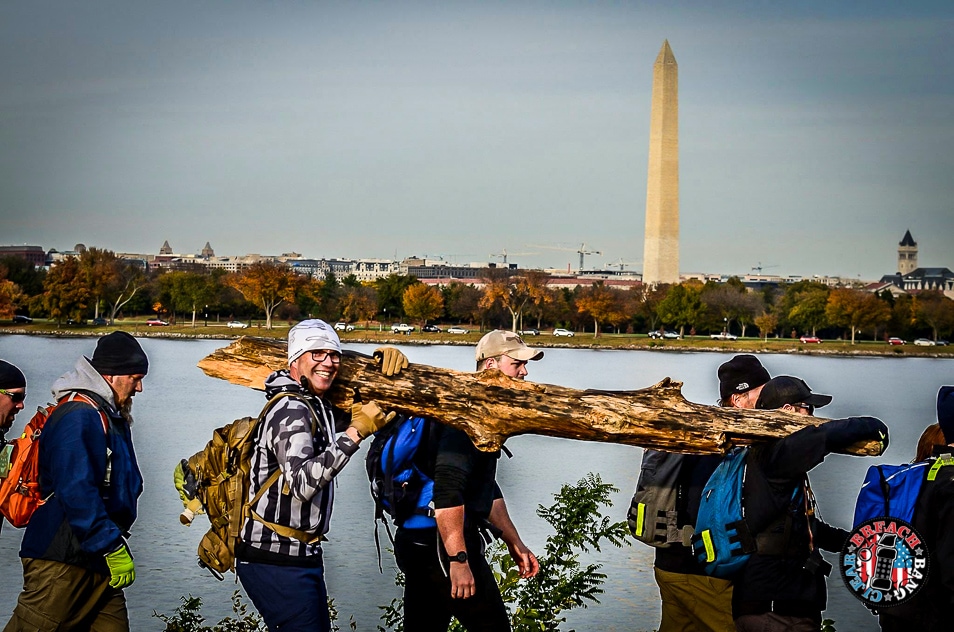 We were asked to keep this in mind and when we come across a Vietnam vet, to give them a handshake and a welcome home. Which is sage advice for us all.
Armageddon Gear (@armageddongear) is a part of JTF Awesome.

---
---
If you wish to share or repost, please so kind as to follow our terms and conditions.
Mad Duo, Breach-Bang& CLEAR!
Comms Plan
Primary: Subscribe to the Breach-Bang-Clear newsletter here; you can also support us on Patreon and find us on Pinterest. Alternate: Join us on Facebook here or check us out on Instagram here.
Contingency: Exercise your inner perv with us on Tumblr here, follow us on Twitter here or connect on Google + here. Emergency: Activate firefly, deploy green (or brown) star cluster, get your wank sock out of your ruck and stand by 'til we come get you.
T&C: All original material published by Breach-Bang-Clear is the copywritten property of Breach-Bang-Clear, Inc. If you wish to repost, republish, or otherwise share our content, feel free to reproduce an extract of up to 225 words and one complete, unaltered image, preceded by attribution crediting the source and author's name, to include a link to the Breach-Bang-Clear home page, with a link back to the full article on our website, BreachBangClear.com. You do not require our permission to do this. Please do not reproduce our content in its entirety without contacting us first. We do allow full syndication on a case by case basis (credited, and posted with a canonical link, as is common practice and in good form) but only when mutually agreed upon beforehand. If you wish to reproduce a complete article, please contact us for permission to publish first.
About the Author: Sara Liberte, who won the MF lottery when it comes to last names, grew up the younger sister to an Army Ranger…she blames that for everything (awesome) in her life. A photographer/videographer of supreme talent and utter disregard for inclement weather, arduous conditions, or little things like the law of averages, Sara is an eleutheromaniac who loves firearms, motorsports, motorcycles and…well, all vehicles, really, as long as they're the kind that gets dirty and generates adrenaline. She travels the US in a van called the Dodge Mahal, dog at her side (he also rides in her motorcycle sidecar). If you need to find her, you'll have to look outside. Try moto-events, mountain ranges, or firearms classes.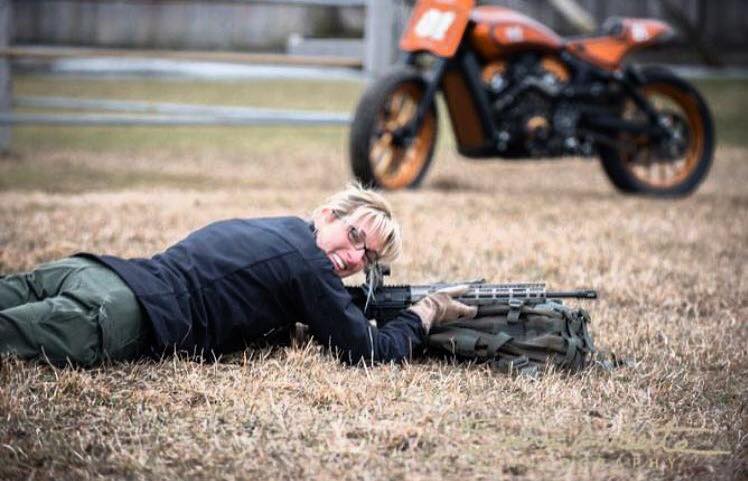 Liberte, whose favorite movie is "First Blood", runs the website Garage Girls and is the author of How to Repair and Maintain American V-Twin Motorcycles and 1000 Biker Tattoos. Her work has appeared in Easy Riders, In The Wind, Hot Bike, Street Chopper, IronWorks, Cycle Source, and RECOIL Magazine. What more is there to say?
Follow her on Instagram, @saralibertephotography. She's on Facebook too. Grunts: eleutheromania.