V7 Harbinger | New V Seven Weapon Systems SBR Available
Glendale, OR based V Seven Weapon Systems released a couple of new uppers.
Here's what they tell us about it.
Continuing with the focus on their AR10 / SR25 line of products, V Seven Weapon Systems has introduced the new Harbinger 11.5" .308 SBR and Harbinger
11.5" .308 Complete Uppers.

The new Harbinger 11.5" .308 SBR is available in two different configurations.
Option #1 features the 11.5" .308 lightweight contour fluted barrel under a 10.75" Magnesium Hyper-light handguard in your choice of MLOK or KeyMod. This is perfect for those looking to add their own suppressor or muzzle device option.
Option #2 takes the same 11.5" .308 lightweight contour fluted barrel but is placed under the 13.5" Magnesium Hyper-light handguard, again in your choice of MLOK or KeyMod, with a HELIOS Titanium Linear Compensator tucked under the end of the handguard giving you a few extra inches of handguard to add grips, lights, etc.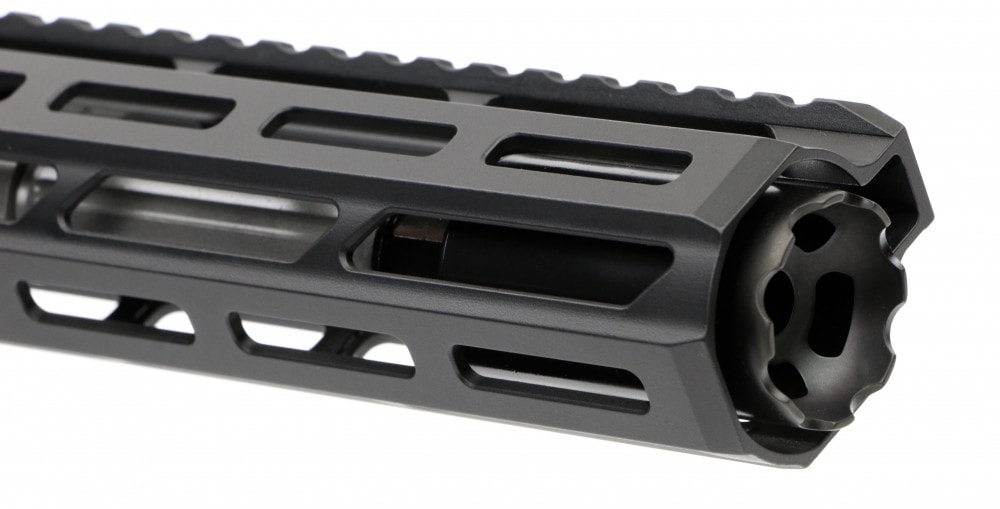 Already have an AR10 SBR or AR Pistol lower? No problem. The V Seven Harbinger 11.5" Complete Uppers are available separately as well.

For more information please go to www.VSevenWeaponSystems.com or give us a call at 541-832-2179.
V Seven Weapon Systems says they're the "…cure for the common AR." If you want to see for yourself, they can be found at Rainier Arms, on the Brownells website, and at Weapon Outfitters. Connect with 'em on the 'gramz should you so desire, @vsevenweaponsystems.
---
Declare for Morning Wood!
Come, stroll the awe-inspiring aisles of the Morningwood Bazaar.  Earn the right to wear our sigil and speak our words.
If you wish to cite, syndicate, or curate our material, or if you're wondering about our please be so kind as to read our Terms, Conditions, and Disclosures.
Take heed! We have advertisers, sponsors, and affiliate relationships with some of the companies you will be reading about (particularly, but not limited to, archival posts). If you purchase one of those items, we will get a small commission from the sale at no additional cost to you. A lot of work goes into Breach-Bang-Clear; by making your purchase through one of our portals you'll be supporting our work. This will help us buy beer, bullets, and barbecue, and we won't have to put pop-up ads and other such stupid shit into our articles to pay our expenses.