The South China Sea and Tensions With China
This article originally appeared online at American Praetorians.  It appears here in its entirety and with permission of the author (who writes for us anyway ya know). Mad Duo
The South China Sea and Tensions With China
Peter Nealen, American Praetorians
While Russia has taken front and center attention recently, due to the use of Russian agitprop to influence the internal affairs of Russia's chief strategic rival (i.e., us), Russia is not the only major power that sees the US as a rival in its regional and global strategic goals.  (Strangely, most of the outrage over Russia right now seems to be focused on their information and influence operations, rather than the continuing frozen conflicts in Ukraine, Transnistria, Nagorno-Kharabakh, and South Ossetia, to name only a few.  But that's another matter for another post.)
China, in addition to conducting quiet resource-gathering operations worldwide, with a pronounced tendency not to care what kind of criminals they're doing business with (see: shipping illegally mined iron ore out of the port of Lazaro-Cardenas in Mexico while that port was under control of the Caballeros Templarios cartel), has been expanding its regional military power projection, mostly focused on the South China Sea.  Not only do several major shipping lanes pass through the South China Sea, making control of the waters there strategically important for reasons of power projection, but the two primary disputed island chains, the Paracels and the Spratlys, are thought to contain oil as well as being important fisheries for the region.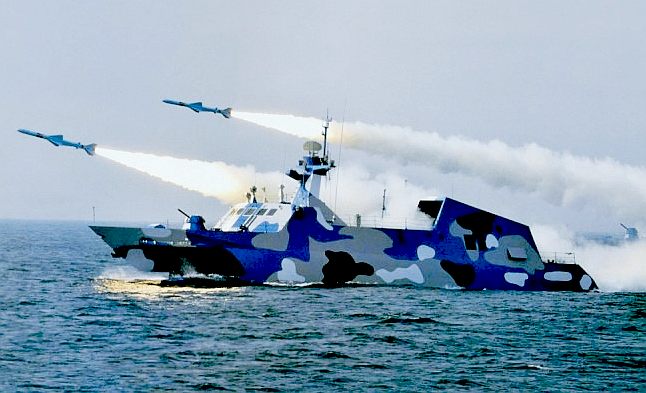 The Paracels and the Spratlys (Xisha and Nansha in Chinese) are claimed by the Philippines, Vietnam, and in the case of the Spratlys, in part by Malaysia.  China has claimed the South China Sea since 1947, claiming that the islands have always formed a vital part of China, a claim actively disputed by Vietnam, which fought the Chinese over the Paracels in 1974, and the Spratlys in 1988.  The Philippines claim the Spratlys primarily due to territorial closeness of the islands to the Philippine islands themselves.  A more in-depth description of the ongoing territorial disputes, thanks to the BBC, can be found here.
In recent years, China has effectively set about muscling in on the South China Sea, by expanding their military and maritime infrastructure, building harbors, airfields, and artificial islands within the disputed archipelagos.  In many cases, it appears that they are essentially making up for a lack of aircraft carriers by creating stationary installations on the islands, not unlike the chain of airfields that the Seabees built on the Western Pacific islands running from Guadalcanal to Iwo Jima, to support the air campaign against Imperial Japan.  A more detailed description of the infrastructure installed in the Paracels, complete with imagery, is on the Asia Maritime Transparency Intiative's website.
Now, lest the reader think that this is all just a regional dispute over oil and fisheries, remember, major shipping lanes go through those same waters.  That makes the South China Sea a strategically important area, and an extremely dangerous flashpoint for any country that relies on international trade.  Which is why the US has been conducting "freedom of navigation" exercises for some time, usually involving a single US Navy warship moving through the South China Sea, essentially making it clear that to disrupt freedom of navigation in those waters means crossing the US Navy.
The latest one of these exercises just happened yesterday.  The USS Stethem, an Arleigh-Burke-class destroyer, passed within 12 nautical miles of Triton Island, the southermost of the Paracels.  By international law, 12 nautical miles out becomes international waters.  China, however, extends its territorial claims beyond that.
The People's Liberation Army Navy deployed warships and aircraft in response, and Beijing called the action, "a serious political and military provocation."  This was shortly before a phone call between President Trump and President Xi, which was ostensibly primarily about disarming North Korea.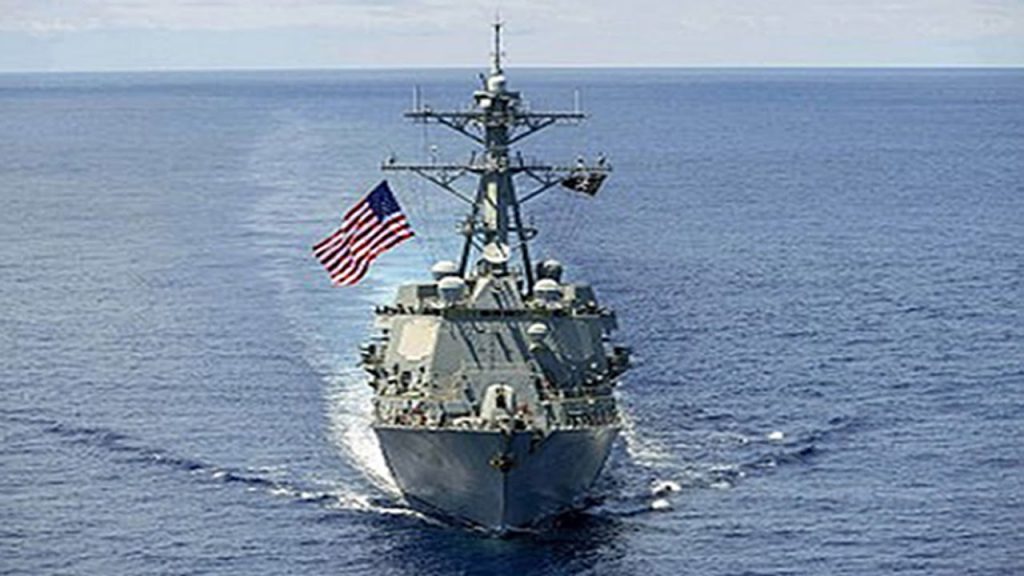 China and the US have been rivals for a long time.  Sometime allies, after the break between the PRC and the USSR, in recent decades, China has essentially embarked on a slow program of regional hegemony, attempting to assert its own control over Asia, at the exclusion of the United States.  While the situation is extremely complicated, especially considering the economic interdependence of the United States and the PRC, the PLA especially sees the US as a rival, especially given continued (if often unofficial, since Nixon's trip to Beijing) support of Taiwan.  This rivalry has taken the form of extensive espionage operations, saber-rattling over US support for South Korea, including the deployment of the THAAD missile defense system against North Korea, and apparently designing the new Type 055 destroyer specifically to counteract American naval capabilities (though any such capabilities should still be taken with a grain of salt; Chinese propaganda is no less sophisticated than Russian).
Military rivalry between the US and the PRC is not likely to wind down anytime soon.  And while Taiwan has been seen for decades as the likely flashpoint between our two countries, the South China Sea is growing in importance and delicacy.
As it just so happens, I wrote a thriller set against just this backdrop.  Kill Yuan sees contractors fighting on an obscure chain of islands, south of the Spratlys, as the situation becomes even more dangerous than it is today.  Available on Kindle, Paperback, and Audio.
This article originally appeared on American Praetorians.
You can find the American Praetorians website right here.  Sign up for the newsletter here. As long as you're stalking him, check out the author's Amazon page here (and read his books, too). You can find Peter Nealen and the American Praetorians on Facebook at /PeteNealenAuthor/  — and join the Action Thriller Renaissance! 
This article was brought to you today thank in part to the support of Sonoran Desert Institute (@sdi_school), a member of JTF Awesome.
---
---
If you wish to share or repost, please so kind as to follow our terms and conditions.
Mad Duo, Breach-Bang& CLEAR!
Comms Plan
Primary: Subscribe to the Breach-Bang-Clear newsletter here; you can also support us on Patreon and find us on Pinterest.
Alternate: Join us on Facebook here or check us out on Instagram here.
Contingency: Exercise your inner perv with us on Tumblr here, follow us on Twitter here or connect on Google + here.
Emergency: Activate firefly, deploy green (or brown) star cluster, get your wank sock out of your ruck and stand by 'til we come get you.
T&C: All original material published by Breach-Bang-Clear is the copywritten property of Breach-Bang-Clear, Inc. If you wish to repost, republish, or otherwise share our content, feel free to reproduce an extract of up to 225 words and one complete, unaltered image, preceded by attribution crediting the source and author's name, to include a link to the Breach-Bang-Clear home page, with a link back to the full article on our website, BreachBangClear.com. You do not require our permission to do this. Please do not reproduce our content in its entirety without contacting us first. We do allow full syndication on a case by case basis (credited, and posted with a canonical link, as is common practice and in good form) but only when mutually agreed upon beforehand. If you wish to reproduce a complete article, please contact us for permission to publish first.