SEAL Patrol – a huge accomplishment, nothing to do with SEALs
It's okay. This movie is not about SEALs. It's about the BLACKJACKS, a PMC. There's a story why that's not the name. When some Hollywood PR types contacted us to do a review they told us the name and we said – meh, no thanks. The world has seen enough of Phoca vitulina shooteminthefacicus on the big screen already. Then we found out 1) the movie was made by veterans and 2) it has not a damn thing to do with SEALs.  Intrigued, we took Chris off his leash and said Sic 'em!   Mad Duo
BLACKJACKS – not SEAL Patrol
Mad Duo Chris
First thing every military guy should know about the movie SEAL Patrol: it's not about SEALs.
Second thing every military guy should know about SEAL Patrol: the two Iraq vets who made the movie aren't SEALs. They didn't name it SEAL Patrol. They didn't have anything about SEALs in it. They weren't thinking about SEALs when they wrote it. They weren't thinking about SEALs when they filmed it. They were so not thinking about SEALs, when took a day off from filming to visit Sea World they refused to see the seals. Because their movie had nothing, NOTHING, to do with SEALs.
Unfortunately, when you sell movie rights, you sell the rights. The owners of those rights can change whatever they want. If they decide "SEALs are popular and make money", they can change "My Little Pony" to "Ultra Badass SEALs at War!" And the filmmakers can't do anything about it.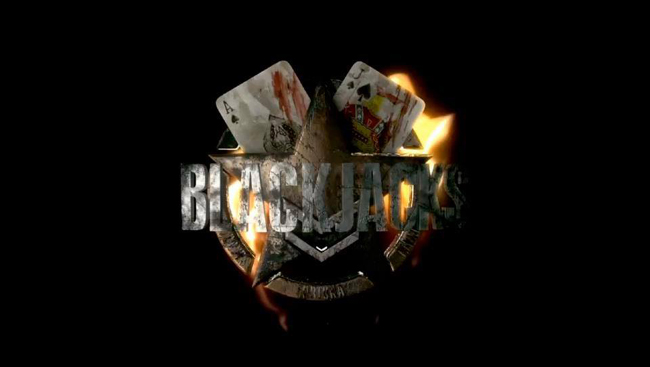 The original title of SEAL Patrol was Blackjacks. Blackjacks was intended to be a fun, low-budget science fiction movie with some cool military stuff in it. Which it is. "SEAL Patrol", on the other hand, was marketed as a movie about super awesome SEALs on a patrol. Which it isn't. So from this point forward, I'll refer to the movie as Blackjacks.
Here's Blackjacks' plot in a nutshell:
Evil rich guy owns a secret facility in Kazakhstan. Evil rich guy decides to make someone at the secret facility disappear. Intended target pulls a funny and sabotages the facility. Sabotage has unintended consequence of attracting a monster from another dimension. Evil rich guy hires the "Blackjacks", a team of private contractors, to bring the target back. Blackjacks wind up in a really rough fight against said monster. As added bonuses, there's a cool firefight with Chechen terrorists and a hot naked chick in a shower.
If you're a military guy, what more could you possibly want from a movie?
But more important than the plot is the story behind the movie. Because despite the title problems, it's a success story. In fact, for the two vets who made it, it's a dream come true.
Joshua Ringle and Nicolas Aaron Mezzanatto are friends, veterans and budding filmmakers. They went to high school together, where they developed an interest in cinematography. After high school they attended college for a time, but it didn't work out for either of them. They decided to join the military; Ringle went into the Air Force, Mezzanatto the Army.
Both served in Iraq. Mezzanatto was an infantryman with the 101st in the "Triangle of Death" from 2005 to 2006. To say he had a rough deployment would be criminal understatement; Jim Frederick, a former Time editor, wrote a book called Blackhearts about their deployment, saying they served in "the worst possible place, at the worst possible time." Nicolas came home disabled by a Traumatic Brain Injury and PTSD.
Ringle was attached to Security Forces and protected an air base. His deployment was nice and slow, until an incoming mortar round landed close enough to ring his bell. After he went home he unexpectedly had a seizure, which led to doctors finding a brain tumor. He also suffers from vertigo.
After their enlistments they wound up living together in Portland, still trying to figure out how to break into moviemaking. They wrote the screenplay for Blackjacks, but as unknowns with no connections, they had no realistic way of getting it made. So they started making the rounds, visiting film festivals and making contacts with people in the industry. Years passed. They didn't make any progress.
Then Josh Ringle got lucky. He started a conversation with a businessman named Doug Graham at a film festival. When Doug found out Josh and Nicolas were disabled Iraq vets, he thought, "Two buddies who served in a war want to make a movie. . . how cool is that?" And he decided to invest in their project.
Josh and Nicolas set to work. They didn't have much of a budget, but they got some lucky breaks. A local organization volunteered a helicopter for one scene, and a couple of big companies geared the actors out. They snagged Eric Roberts to play the Evil Rich Guy (every time I hear his name, I think of the South Park episode where he was eaten during a snowstorm; "Who wants to take some Eric Roberts home in a doggie bag?"). They hired Nicolas' war buddy to teach their actors how to look and act like soldiers.
Eventually Josh and Nicolas finished the first cut of the film. They ran it by another filmmaker, who suggested they add a few minor details like the hot naked chick in the shower. Josh and Nicolas made the changes, watched the movie and thought, "It's a hell of a lot better now." Then they started trying to find a movie company to buy it.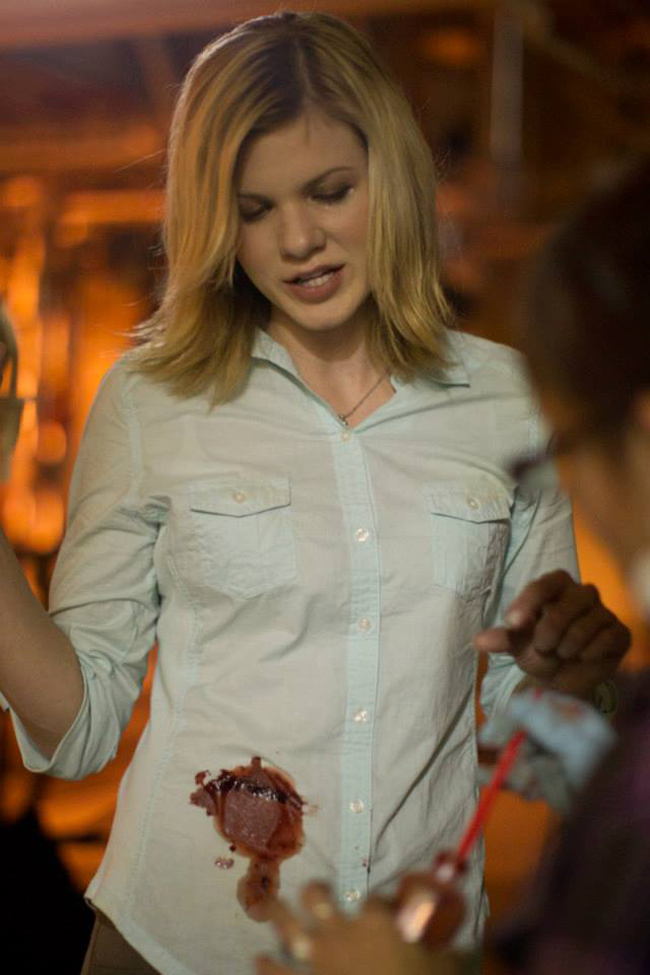 Lionsgate bought it. Lionsgate, the huge entertainment icon. The movie company that owns just about every other movie company. Like, THE movie company that every filmmaker wants to score with. Nicolas and Josh achieved a huge victory.
Then Lionsgate changed the name.
The name change didn't ruin what they had achieved, but it did make life a little harder for them. They remade one character into a former SEAL, just so there would be some connection between the movie and title. Being veterans, Nicolas and Josh knew the title would piss off many people in the military community, not to mention many non-military viewers who would feel misled. They weren't happy about it, but they understood; Lionsgate owned the rights. So they rolled with it.
When the movie was released, Josh and Nicolas waited anxiously for the reviews.
Many reviewers pointed out the misleading title. Generally speaking, the American viewing public was confused. But in other countries the movie was marketed with a different, non-SEAL title. And it's doing pretty well in those countries.
Actually, it's doing pretty well in the US too. Despite the misleading title, despite some bad reviews, it's still in Redbox over three months after its release, and it's kicking ass in the online streaming markets. Because it's just a cool, fun, low-budget military/sci-fi movie. It's got action, hot women, gunplay (in what other movie will you see a high-speed AK mag change?) and a monster.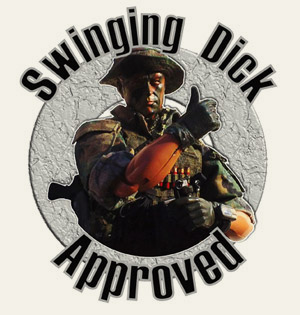 The very existence of Blackjacks/SEAL Patrol is a huge accomplishment. It's a gigantic victory. And it's hopefully only the first victory for Josh Ringle and Nicolas Mezzanatto, two guys who did their time in service to their country, combined hard work with good luck, beat the odds to get a movie made, and plan on making many more for years to come. If you're a Hollywood guy looking for directors who can do realistic combat scenes, Josh and Nicolas might be your guys. If you happen to be Spielberg's next-door neighbor, you might want to walk over and mention their name to him. And if you're looking for a cool military/sci-fi movie to watch this weekend, drop a couple of bucks on Blackjacks/SEAL Patrol, enjoy the action and help your veteran brothers out.
Download it to rent or own here or order the DVD here.
You can find the movie's website at http://sealpatrolmovie.com/.
Mad Duo Chris
Chris Hernandez Mad Duo Chris, seen here on patrol in Afghanistan) may just the crustiest old member of the eeeee-LIGHT writin' team here at Breach-Bang-Clear. He is a veteran of both the Marine Corps and the Army National Guard who served in both Iraq and Afghanistan. He is also a veteran police officer of nearly two decades who spent a long (and eye-opening) deployment as part of a UN police mission in Kosovo. He is the author of White Flags & Dropped Rifles – the Real Truth About Working With the French Army and The Military Within the Military as well as the modern military fiction novels Line in the Valley and Proof of Our Resolve. When he isn't groaning about a change in the weather and snacking on Osteo Bi-Flex he writes on his own blog, Iron Mike Magazine, Kit Up! and Under the Radar. You can find his author page here on Tactical 16.